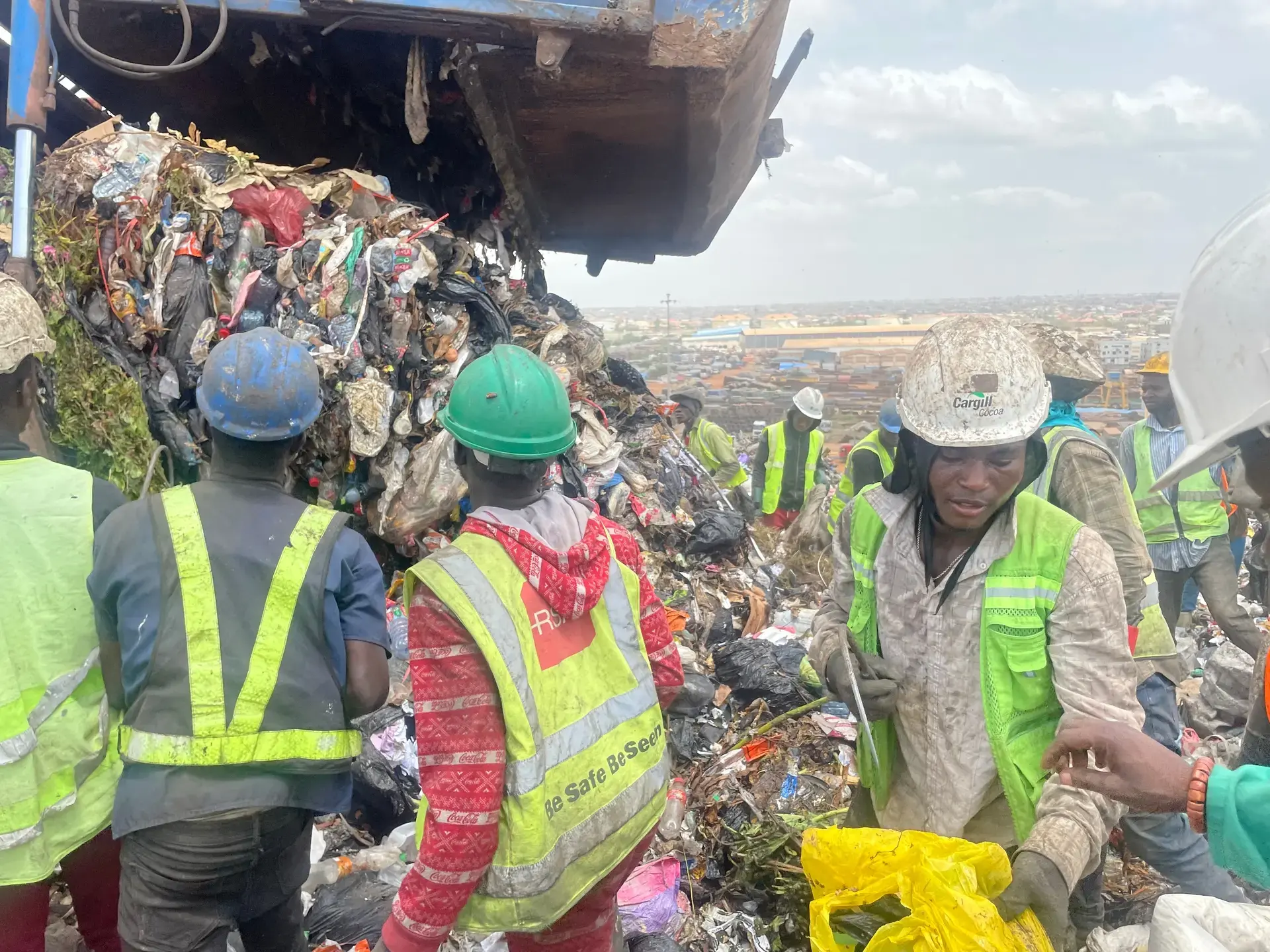 Waste pickers play an important role in the recycling process. But for waste pickers working in a landfill in Accra, Ghana, it's dangerous work.
---
Thirty-six-year-old Johnson Doe has worked as a waste picker in the sprawling Kpone Landfill in Accra, Ghana, for 20 years. 
It's not the type of job he imagined for himself when he was younger, but it's how he supports his wife, two children and his parents.
"I wanted to be a military pilot but, you know, life happens," he said.
---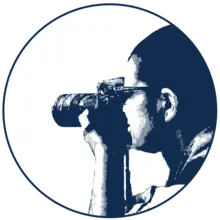 As a nonprofit journalism organization, we depend on your support to fund more than 170 reporting projects every year on critical global and local issues. Donate any amount today to become a Pulitzer Center Champion and receive exclusive benefits!
---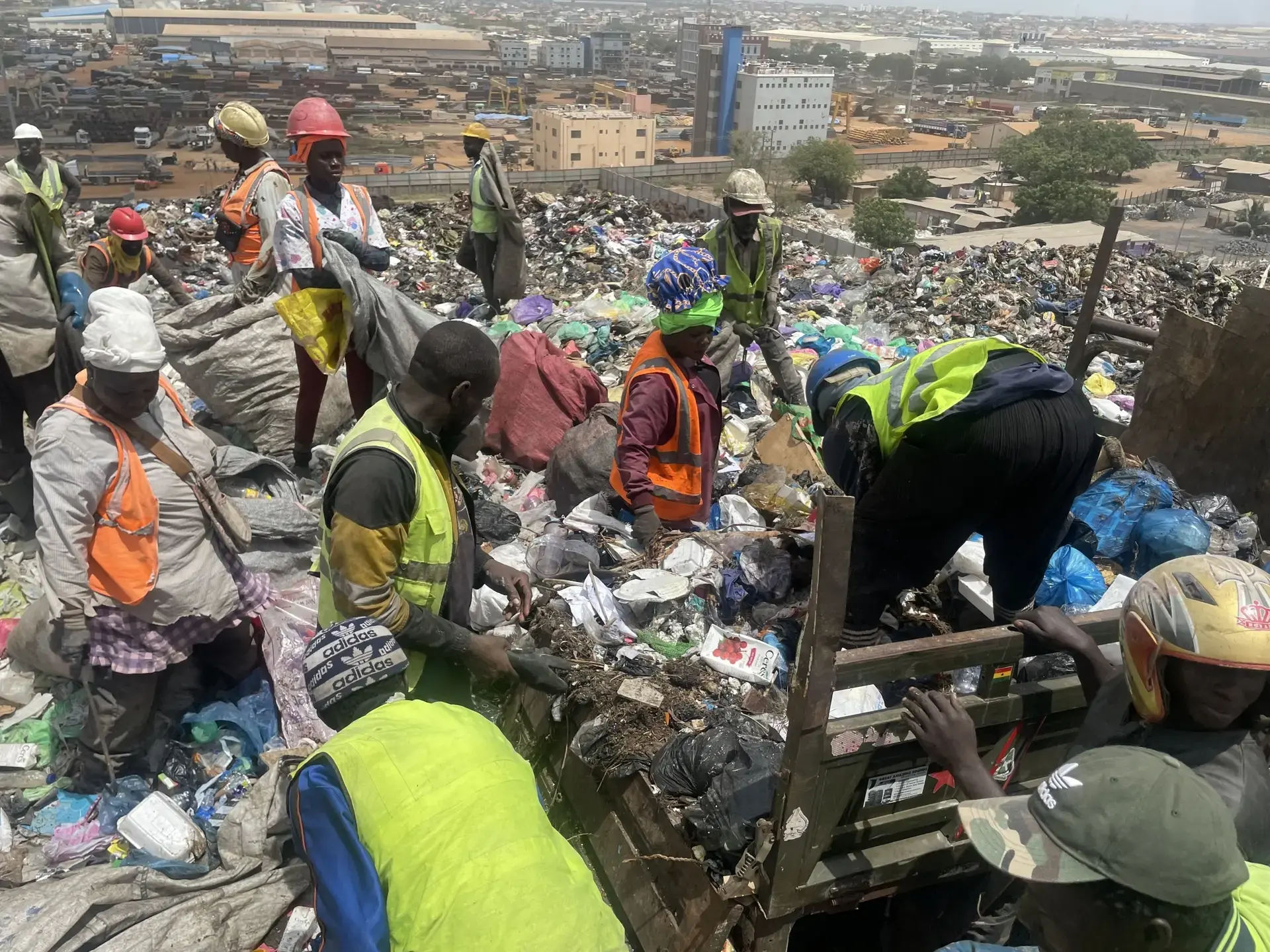 Doe — and about a thousand other waste pickers here — collects items such as plastic bottles, aluminum cans and scrap metal, which he sells to recycling companies that buy them by weight. The money it brings in depends on market demand, Doe said, but typically, he makes $13 a day.
Doe is among the more than 20 million waste pickers around the world — the largest workforce in the recycling chain — who recover up to 60% of all plastics globally. Additionally, their work helps reduce greenhouse gas emissions.
And yet, in Ghana and elsewhere, waste pickers like Doe say they are rarely valued for what they do — they barely make a living, and are vulnerable to exploitation and exposure to pollution and toxic chemicals.
"Many people think the mentally ill people are those who work at the dumpsite," Doe said. "So, that's how they see us, like we are illiterate. Some people even call us criminals."  
Everyday hazards at the landfill 
At the Kpone Landfill, all sorts of insects, including maggots, and other pests can be found on decaying garbage, feasting on scraps of food and nesting in rotting material. 
Then, there's the medical waste scattered throughout — syringes, blood, pins, needles and other equipment.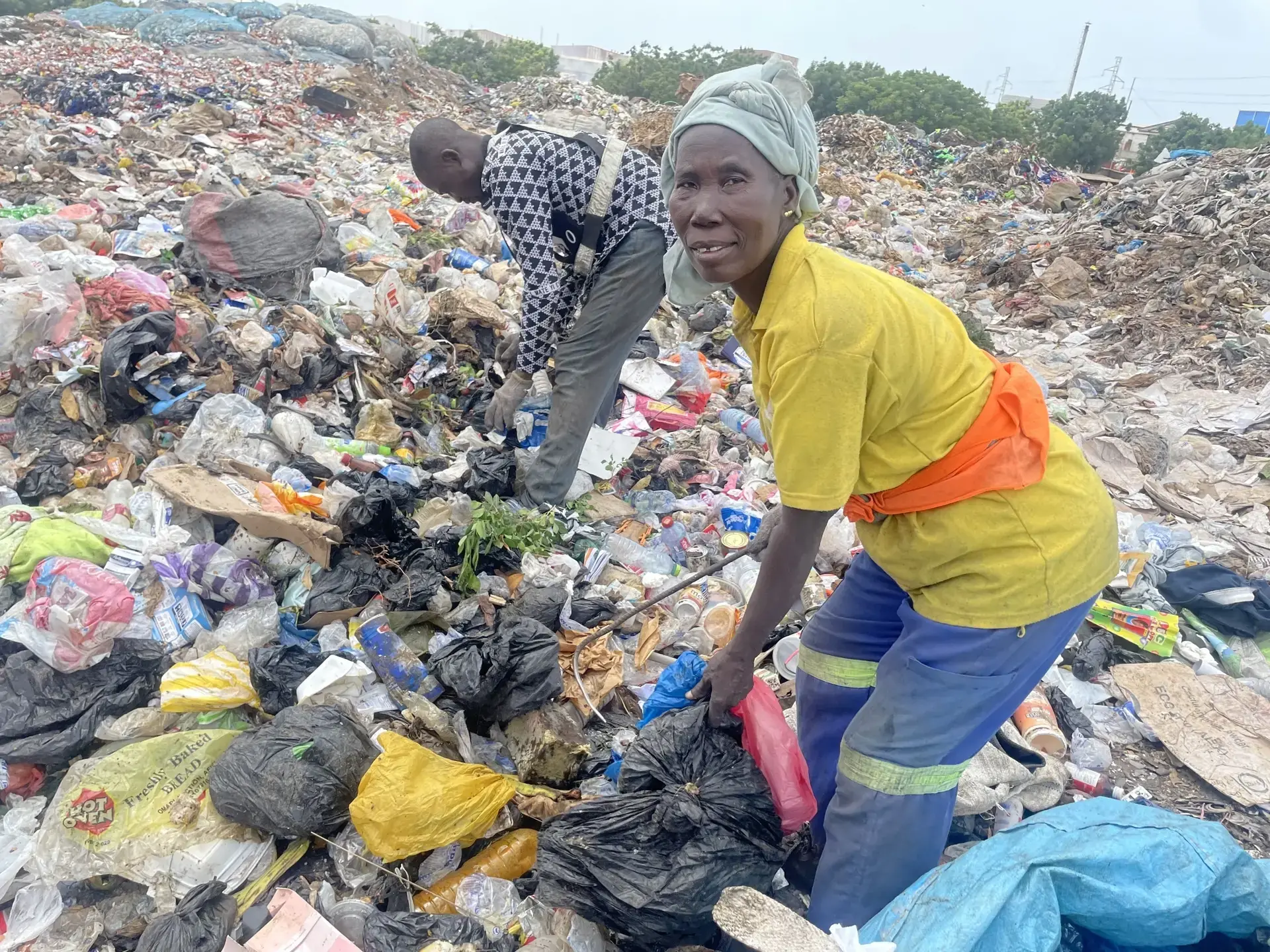 It puts waste pickers at risk of infectious diseases such as HIV and Hepatitis B and C, Doe said.  
Still, many of his colleagues sift through the garbage with their bare hands or worn-out gloves; some don't have any protective gear at all. 
Doe said he remembers a woman who, while sorting, punctured a plastic bag containing a toxic substance. The acid splashed on her body and burned her clothes.
"Now, she's bedridden at home and looks completely deformed," he said.
Emergencies happen a lot at the landfill, Doe said — with people collapsing from exhaustion, or getting dehydrated, or experiencing difficulty breathing. 
But they face stigma when seeking medical help, he said, as health workers often describe them as dirty and refuse to attend to them.
Additionally, waste pickers at the landfill do not have access to clean water, handwashing facilities or sanitation facilities.
Another waste picker, Grace Avemegah, said the situation can be especially problematic for women. 
"There are no washrooms here to change your sanitary towel during that time of the month," she said. "This means you have to keep your pad on from morning till evening, which is not good for our health. When you become so pressed, you are compelled to do it in the open."
Challenges of managing medical waste 
Solomon Noi, the head of waste management at the Accra Metropolitan Assembly, said that a lot of industries channel harmful substances to the landfill.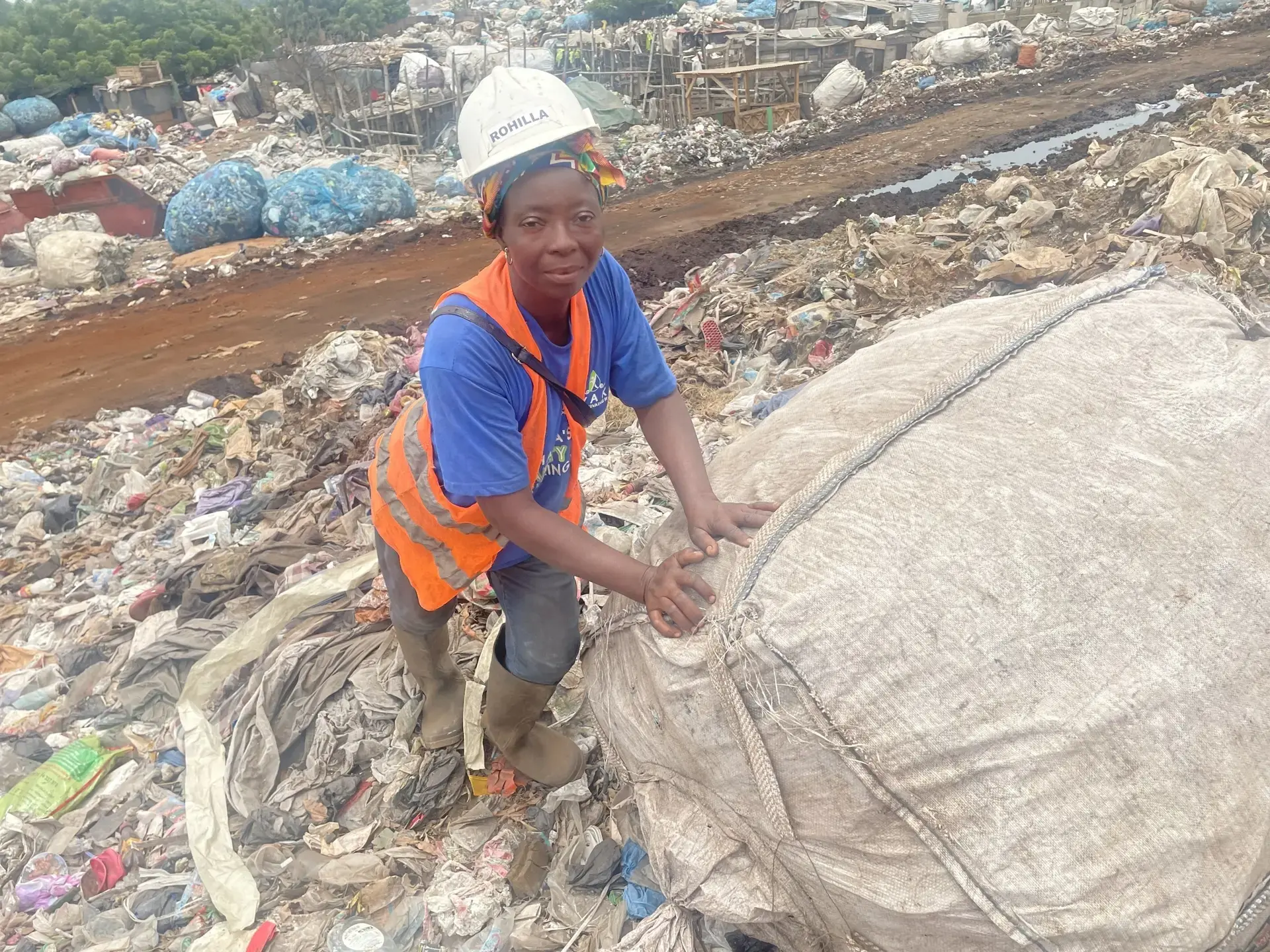 As a result, the air is heavily polluted, which can "choke your respiratory system, and therefore, we cannot rule out upper respiratory tract infections," he said. 
Waste pickers inhale harmful gas and their skin is "exposed to certain corrosive and carcinogenic elements within the wastes that they are scavenging on."
Also, plastics leach hazardous chemicals into the environment, including endocrine-disrupting chemicals (EDCs), which are linked to reduced fertility, pregnancy loss and irregular menstrual cycles, and other conditions, according to a 2020 report by the Endocrine Society and IPEN (International Pollutants Elimination Network).
Noi said that the health risks faced by waste pickers are rife across the developing world, particularly in Brazil, India, Colombia, Mexico and the Philippines, where the amount of waste being generated is rising rapidly. But the technological and financial tools to manage it don't exist.
"That's why all these countries in Latin America, Asia and Africa record huge cases of waterborne diseases and infections like hepatitis, cholera and the rest," he said. "So, it is a global problem that should be tackled at the global level through concerted efforts." 
Noi said he would like to see universal health care — but also policy changes in Ghana.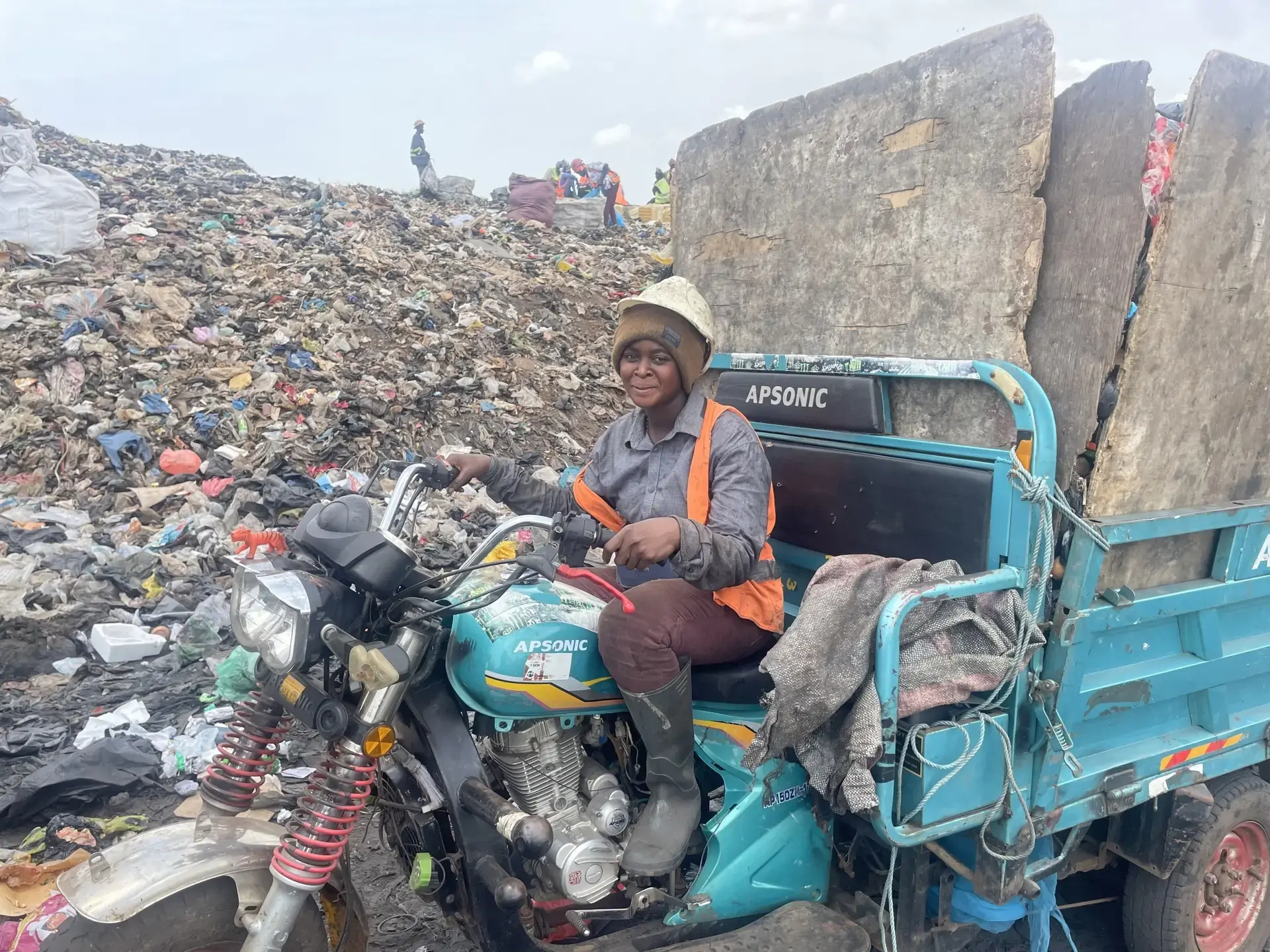 "We should have a sanitation master plan, and there should be effective and efficient bylaws that will compel particular industries to treat their wastes and render them nonharmful," he said.
Proper sorting and treatment of waste before it reaches the landfill, coupled with personal protective equipment, is crucial, said Michael Affordefe, a medical waste expert at the Accra School of Hygiene. 
 "That is the only way we can break the chain of transmission of some of these infections from the medical waste," he said. 
Ghana's Health Facilities Regulatory Agency is alarmed by the rate at which untreated medical wastes are being dumped at the Kpone Landfill, but it is challenging to prosecute noncomplying hospitals, according to Agyemang Badu, the agency's head of operations. 
"We know about the plight of the waste pickers, but you see, it is just quite recent that as an agency, we were given a lawyer," he said. "Prior to that, we didn't have any attorney to make sure that the enforcement bites."
Next year, nations are set to develop a legally binding agreement on plastic pollution. The new global plastics treaty aims to put waste pickers at the center of its strategy to curb plastic use and pollution. 
A version of this story can be found on StarrFM's website.
RELATED ISSUES