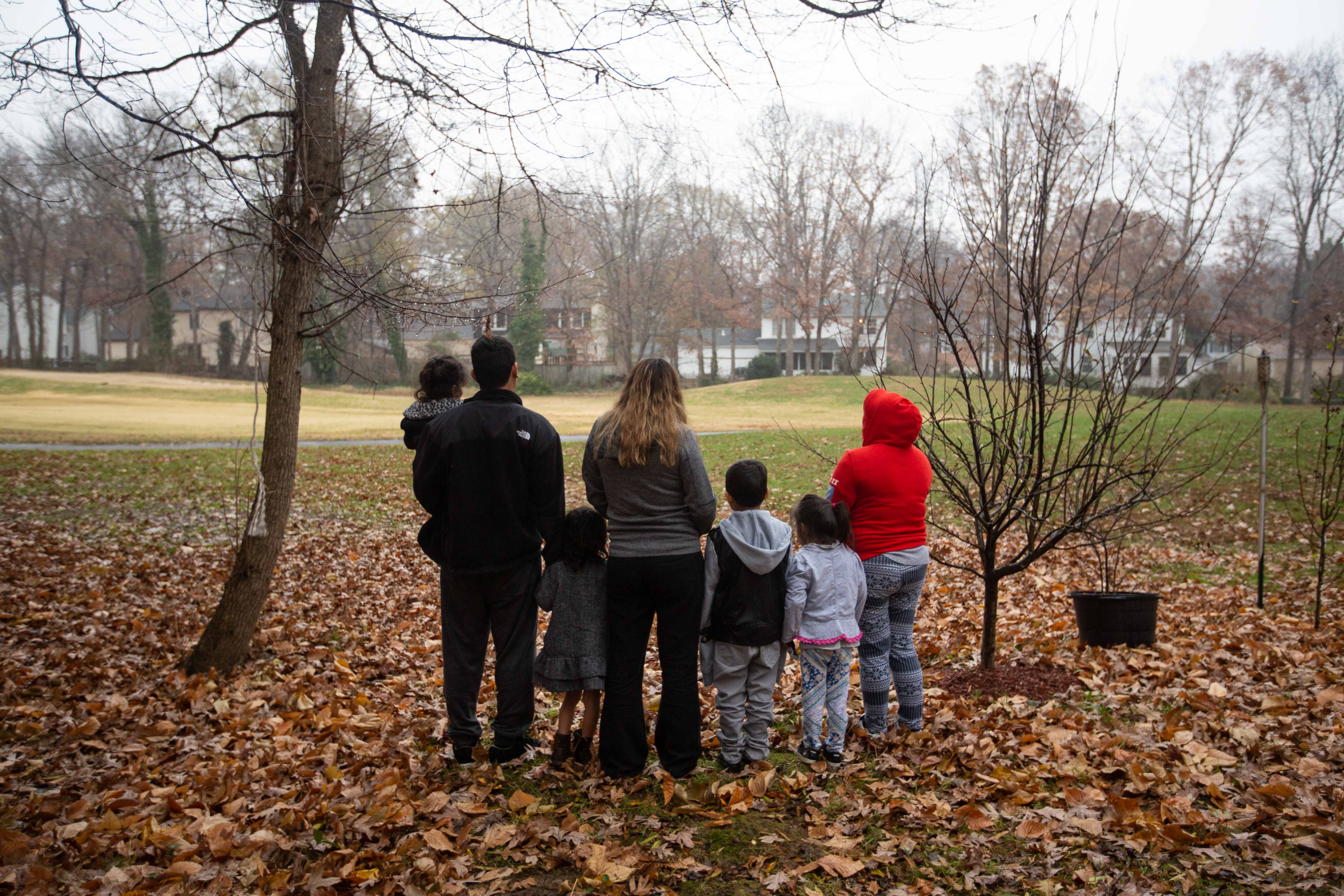 For hundreds of Central Americans that cross the U.S. border every year fleeing gang violence, there is no guarantee that they will make it past a credible fear interview and be granted asylum. Even immigrants that come as a family, fleeing the exact same threats, are unsure whether their cases will result in similar outcomes.
That's what happened to the Chávez family. Ten members of this Salvadoran family fled their country unexpectedly after the Barrio 18 gang murdered Jorge, the 55-year-old father of the family. Once they arrived in the United States and requested asylum, two members of the family were rejected, one of whom was deported; one was released on bail, but has yet to go before authorities; and the others were detained, and are now awaiting a day in court to see an immigration judge.
The family's nightmare began on a September night, at their grandfather's funeral. He died from natural causes. But in a matter of hours, members of the family found themselves mourning another loss. A man approached Jorge Chávez (his name has been changed at the request of the family) and requested he accompany him to a location a few blocks away.
Chávez was holding his granddaughter, so he put her down, and followed the man. His wife and daughter followed at a distance, terrified. Nobody knows what was said, but the family knew the criminals and saw them shoot Jorge him in the middle of the street: three shots to the stomach and three to the face.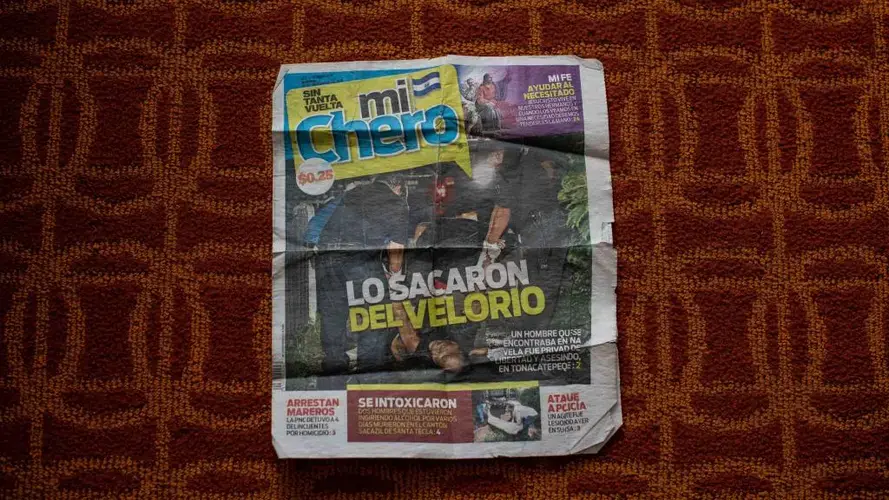 That was just beginning of the saga. Members of the family then had their houses looted by criminals. Neighbors warned: "Do not come back, they are looking to kill you." With the help of their friends, Jorge's wife, children and grandchildren packed a few belongings and some documents and left El Salvador.
After a long journey by bus, they crossed the Rio Grande and were delivered to Border Patrol agents in the area of Eagle Pass, Texas, with the goal to seek asylum in the United States. By then it was October.
They were transferred to the ICE residential center in Dilley, in South Texas. From there, their paths diverged, leaving them alone to face a harsh immigration system that was under extra pressure from President Donald Trump. In recent months, Trump had put pressure on the system to respond to a surge in Central American migration; the number of migrants leaving Central America has now surpassed the number of migrants leaving Mexico.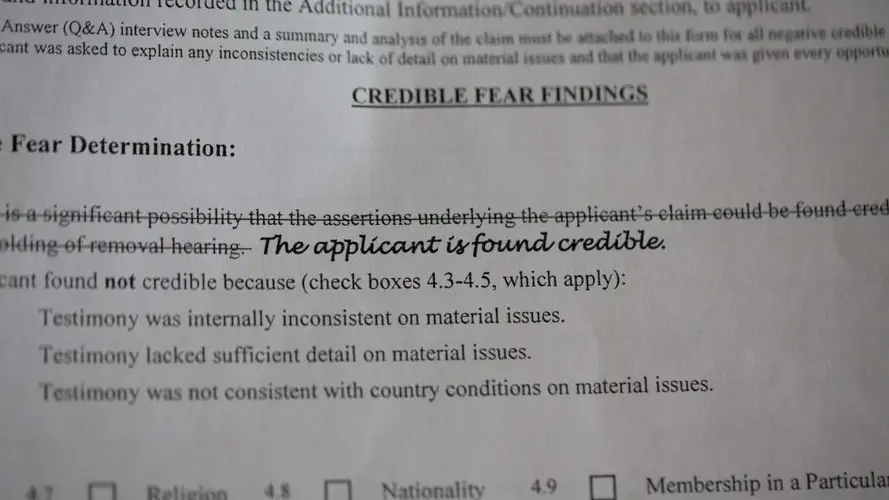 On top of this, there is no detailed regulation for complex cases such as the Chávez family's.
"Concerned by rising humanitarian protection claims at the border, the administration has gone to great lengths to limit access to asylum there, both during preliminary interviews as well as in immigration court hearings later in the process," Muzaffar Chishti, Sarah Pierce and Hannah Jacks, of the Migration Policy Institute, conclude in an analysis.
Immigration lawyer José Pertierra, who practices in Washington, D.C., believes the Trump government intends to "completely dismantle the asylum system (...) and is doing everything possible to prevent people from qualifying for asylum," referring to an executive order that prohibits those fleeing gang violence or domestic abuse to request asylum.
According to Pertierra, most asylum applications fail because Central Americans cannot categorize their fear into one of the five bases established by immigration law: persecution due to political opinion, religious group, nationality, race or social group. 




Here's what happened to the various members of the Chávez family. Names have been changed at the request of the sources: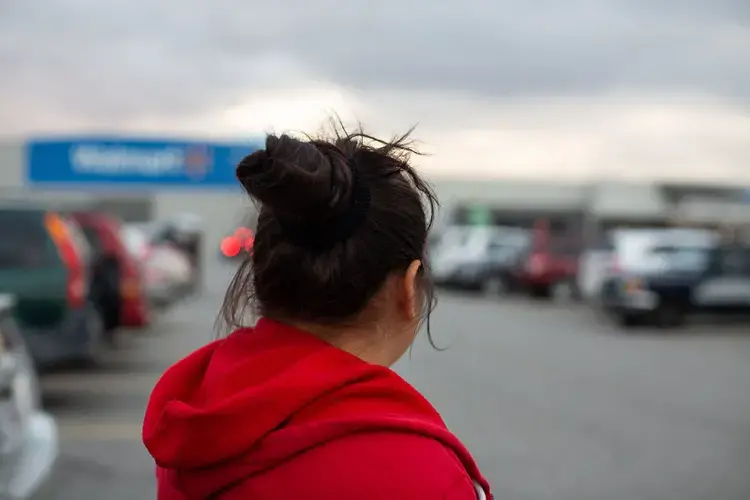 MARIA AND HER TWO CHILDREN: VICTIM'S PARTNER
She is a 22-year-old Salvadoran. She is detained with her 8- and 5-year-old children at the Dilley Family Residential Center in Texas. They took away her passport and ID documents from El Salvador.
Was there a charge for illegal entry?
No.
Credible fear interview
Ten days after her arrest, an asylum officer from the Office of Citizenship and Immigration Services (USCIS) conducted an interview with the help of an interpreter. During the interview she said that her partner had been murdered days earlier by members of the Barrio 18 gang, that she had received death threats in El Salvador, and that she had reason to fear that they would torture her or her children if she returned.
She spoke of her fear of being assaulted again by a former partner, a member of the Mara Salvatrucha gang (MS-13), who had beaten her and her children in the past. She never denounced him, due to links between the police and gangs in the country. He assured her that if she returned to El Salvador he would kill all three of them.
What did the asylum officer decide?
He confirmed credible fear. She and her children were detained for a little over two weeks and then released without a monitor.
What comes next?
She is free, waiting to be summoned before an immigration court. She does not have a lawyer, nor has she initiated an asylum case. On one occasion she appeared before an Immigration and Customs Enforcement (ICE) agent, and must do so each time she is summoned until a court date is assigned. She'll then initiate her case before an immigration judge, who will decide if she should be deported or can apply for some sort of immigration status, like asylum.
RAÚL: THE VICTIM'S FOSTER CHILD
He is 25 years old. Like everyone, his first stop was Dilley.
Was there a charge for illegal entry?
Yes. One day after he turned himself in to the Border Patrol with his family, he was taken to a Detention Center in Val Verde, Texas, just like his siblings Mabel and Ramón. Separately, the three of them went before a federal judge, who condemned them for illegal entry into the country and sentenced them to serve time.
Credible fear interview
Occurred more than a month after he surrendered to Border Patrol. His case was more complex than the others.
Two days after he was sentenced for illegal entry, he was taken to another ICE detention center in Laredo, along with his brother Ramón. Three weeks later they moved him again, this time to an ICE detention center in South Florida. That's where an asylum officer gave him the credible fear interview.
What did the officer decide?
According to his sister Mabel, the immigration agent denied credible fear. Then he went before an immigration judge, who told him he has no merit for an asylum case and that he cannot appeal the decision. He was deported -- the only one in the family to be deported -- in early December. Now he is in hiding in El Salvador and communicates with family only through a new Facebook account.
Shortly after his deportation, a federal judge invalidated much of Trump's policy that refused to grant asylum to immigrants for domestic or gang violence.
What comes next?
If he wants to return to the United States legally, he must wait five years and ask for a pardon.
SOFIA, JOSÉ AND THEIR TWO GIRLS: SOFIA WAS THE VICTIM'S DAUGHTER.
The pair, each 25, were arrested at the border with their daughters, 5 and 3.
Was there a charge for illegal entry?
No.
Credible fear interview
At the ICE Residential Center in Dilley a federal agent took their fingerprints and personal data; they expressed fear of returning to El Salvador. The officer did not inquire further. "Until now no one has interviewed us, no one really knows why we came, nor have they asked us what happened," says José, who says that he showed the newspapers that detailed what happened to his father-in-law, as well as the death certificate. After a brief meeting with the official, the four of them were held in a cell.
What did the officer decide?
Twenty-four hours after their arrest, the four were released without a monitor, and told not to miss their court date. The officer who took them to the bus station told them -- according to Jose's testimony -- that they had a "good case."
ICE documents indicate that they must be present with an official from the agency at hearings or interviews, that they should not move without written authorization and that they should collaborate with authorities for any necessary documents.
What comes next?
They appeared before ICE one month after their release, but were not asked about their reasons for fleeing. They have a new filing date with ICE, but continue to await a date with an immigration judge, who will decide if they should be deported or if they can receive an immigration benefit.
MABEL: VICTIM'S DAUGHTER
The 27-year-old Salvadoran was also transferred to the ICE Detention Center in Dilley, Texas, where her Salvadoran passport and ID documents were taken.
Was there a charge for illegal entry?
Yes. Twenty-four hours after surrendering at the border, she was taken to the Val Verde County Detention Center, located a couple of hours away in the same state. She stayed there for 10 days, and then went before a criminal court. The judge sentenced her to serve time for having crossed the border illegally.
Credible fear interview
Once she received the sentence, she was moved to the South Texas Detention Facility in Pearsall, Texas. Twenty-three days after being detained at the border, an asylum officer gave her the credible fear interview. Mabel explained that she had been hit in the head on one occasion by gang members who thought that attacking her would pressure her father to pay an extortion fee. Days later they killed her father and threatened the whole family. She stated that a member of the Barrio 18 gang was responsible for the homicide and that they knew him by name. She said she fled to another "colony" 40 minutes away, but gang members still found her and told her they would kill her. That's when she decided to leave El Salvador.
What did the officer decide?
They ratified that she had credible fear. One day after talking with the asylum officer and after paying a bail of $1,500, she was released. She is the only one in the family who has had to pay. She was not forced to wear a monitor.
What comes next?
Mabel does not have a lawyer yet and she has not begun her asylum request. ICE has not yet called her to appear before a deportation officer. He has not received notification from an immigration court to present her case before a judge to avoid deportation. Upon leaving prison she was given a piece of paper to show in case she is arrested by an authority.
RAMÓN: SON OF THE VICTIM
He is 23 years old. Like everyone, his first stop was Dilley.
Was there a charge for illegal entry?
Yes. Like Mabel and Ramón, he was transferred to Val Verde a day after he turned himself in to the Border Patrol. There, a federal judge condemned him for illegal entry and ordered him to serve time. He was transferred first to an immigration detention center in Laredo and then to another in Texas.
Credible fear interview
Few details are known about Ramón's case. According to his sister Mabel, with whom he communicates by telephone, he could barely tell the asylum officer in Livingston the details of his case. He has no physical evidence that his father was killed -- beyond the death certificate -- or that he is afraid to return to his country.
What did the officer decide?
Ramón's credible fear was denied. The case went to an immigration judge, who told him that he has little chance of staying in the country and that his fate will be decided by ICE, according to his sister.
What comes next?
He could be deported at any moment.
*Raúl's and Roberto's cases were reconstructed thanks to testimonies shared by their sisters, who have talked with them by telephone from the detention centers, and from information provided by Immigration and Customs Enforcement (ICE).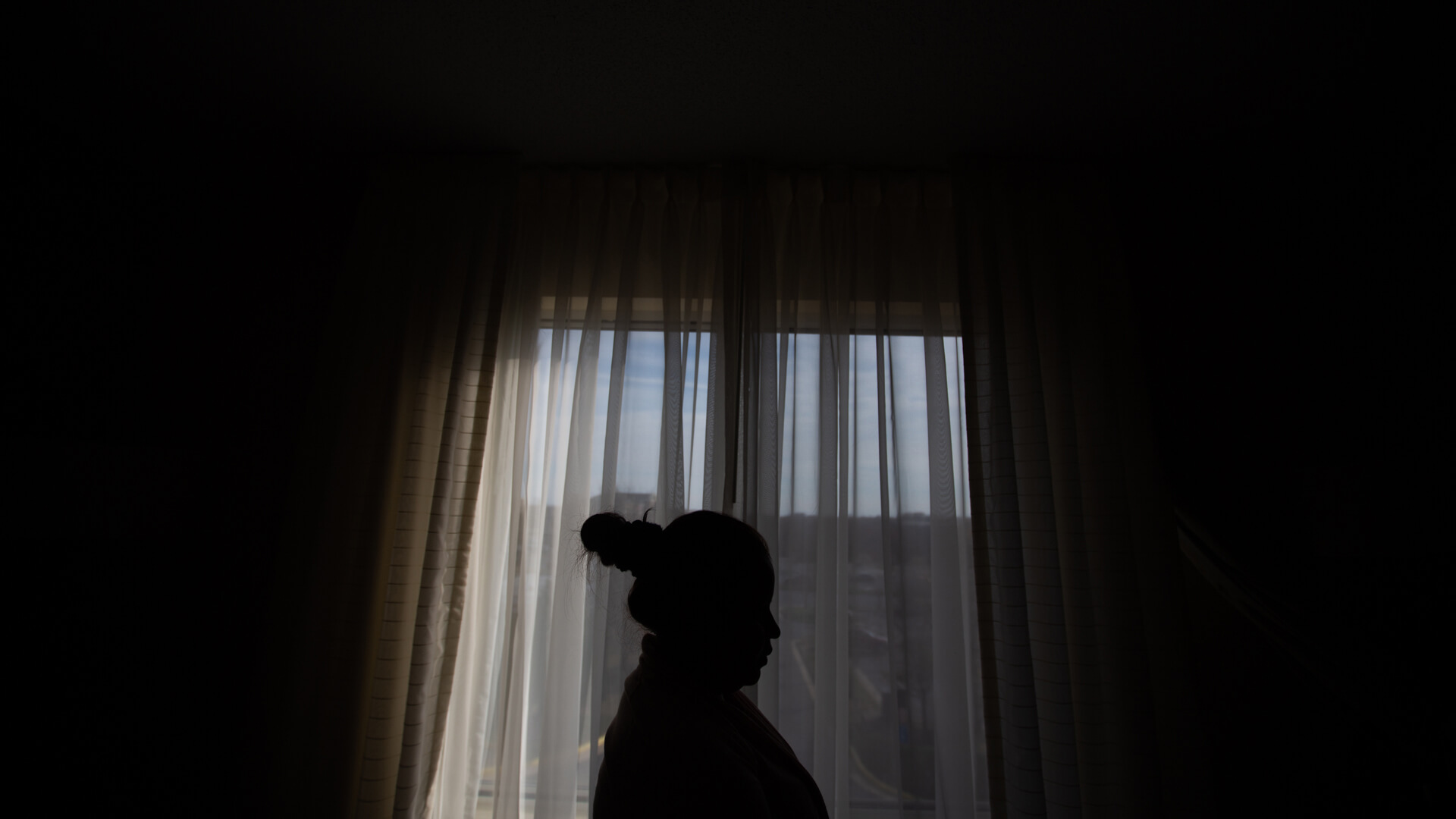 In El Salvador, the country with the highest rate of femicides in the most violent region in the...