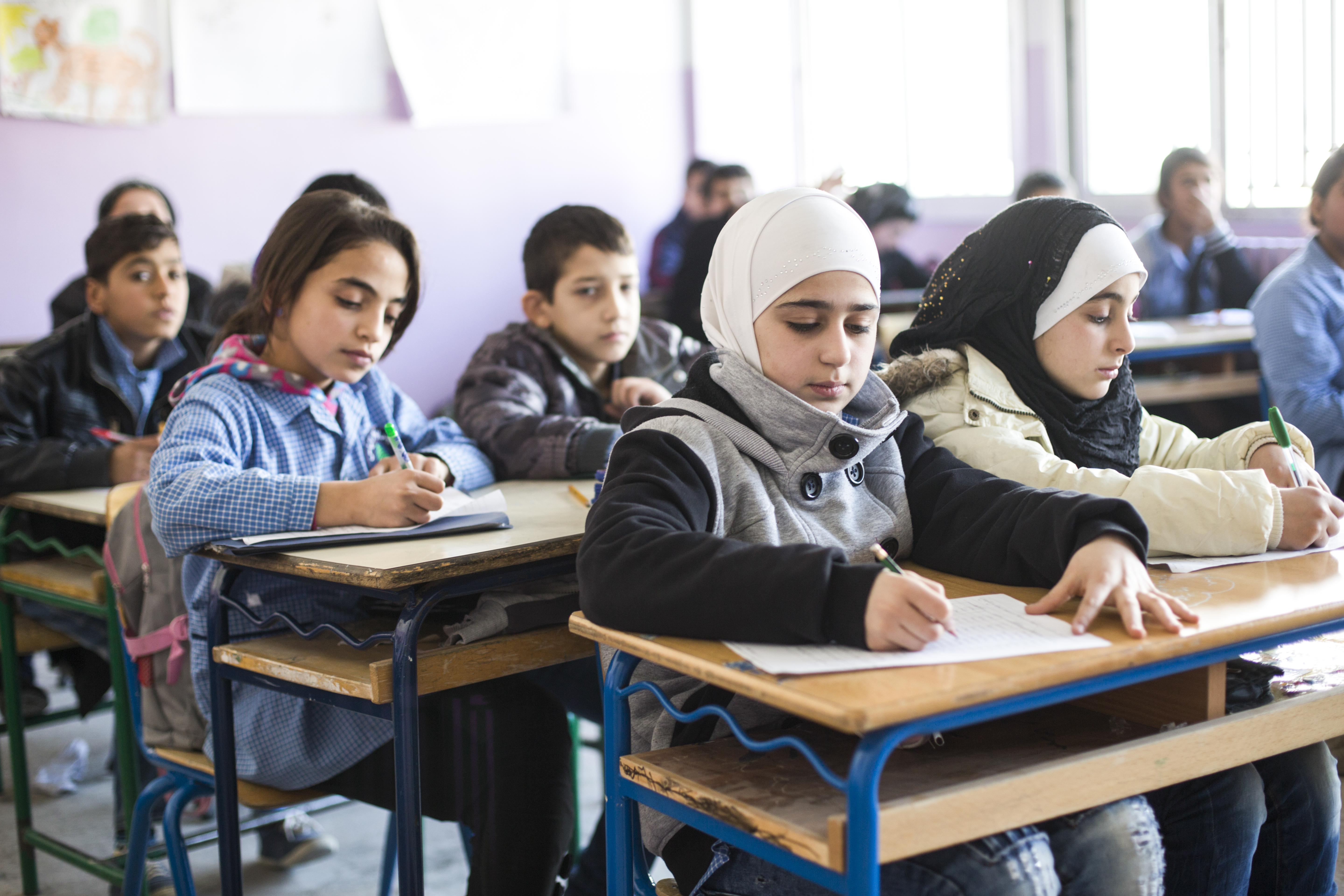 Books were an important part of the culture, and literacy was highly prized, for girls as well as boys.
But the Syria's grinding six-year war has endangered all that — especially for young women.
Many girls that might have received a rigorous education are now being married off at a young age.
That's what journalist Gayle Tzemach Lemmon found out recently when she visited the Syrian town of Tabqa — outside of Raqqa.
"You talk to these young women girls — 15, 16, 17 — and they will all tell you that almost everybody they know is either married or missing or was injured or killed in the war," Lemmon says. "There is this generation of girls that has seen their dreams be crushed."
Lemmon says she can't stop thinking about a 13-year-old girl she met who was living in a displaced persons' camp outside Raqqa.
"I said to her, you know, 'Tell me about yourself, what do you want to do?' She said, 'All I want to do is be back in a classroom. And I said, 'OK, well what subject?' And she looked at me and said, 'Oh, I don't care whatever subject, you know I just want to be back studying.'"
To hear more about the young women of Tabqa, and Idlib resident Abdul Kafi Al-Hamdo's hopes for his daughter, listen to the full interview above.
RELATED ISSUES

Issue
Conflict and Peace Building
Conflict and Peace Building

Governance