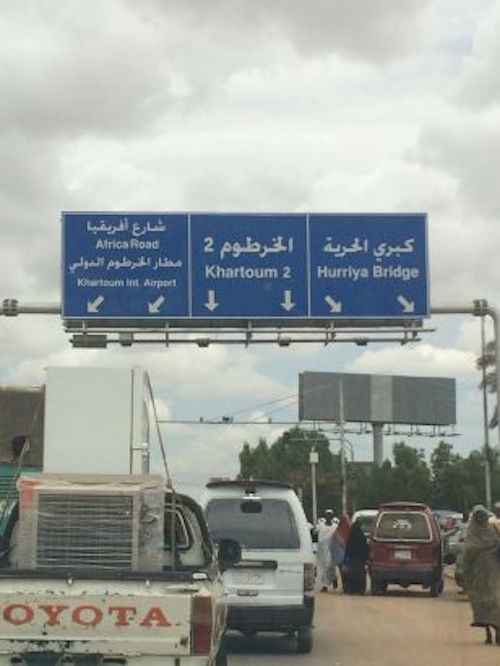 Sudan is one of just three nations the US government still accuses of sponsoring international terrorism. Now, as the North African country looks to part with past alignments, and improve US relations, it's finding that battling extremism at home can be tricky business.

Last week President Barack Obama signed an executive order that essentially lifted a 20-year trade embargo against Sudan. In explaining his decision, the administration praised Khartoum's recent commitments to pull back from domestic conflict areas and, notably, the government's cooperation on counterterrorism.

The country has been on America's blacklist of state sponsors of terrorism since 1993, when Osama bin Laden lived in the capital city of Khartoum. Things got worse from there. Through executive and congressional actions, the US imposed a comprehensive sanctions regime, accusing the government of human rights abuses, including genocide in Darfur, and support for foreign terrorist organizations.

For the past several years, Sudan has been lobbying Washington hard, highlighting the negative humanitarian impact of the sanctions and touting its recent anti-terrorism bona fides, which include cooperation on security issues with the US and its allies.

After the latest round of negotiations, Khartoum has made enough progress to justify sanctions relief, but will remain blacklisted for now, the White House said. It will be up to the Trump administration to decide, after a mandatory six-month review period, whether to remove Sudan from the terrorism sponsors list.

President-elect Donald Trump hasn't commented on the matter, but according to a diplomatic source at the Sudan embassy in Washington, the transition team met with a top Sudanese envoy in December and indicated that on the counterterrorism front, cooperation between the two countries will increase, from information sharing to joint operations.

Sudan's Foreign Minister Ibrahim Ghandour confirmed at a press conference that the incoming administration approves of Obama's move. The Trump transition team did not respond to requests for comment.

As relations are normalized, Khartoum is breaking ties with its radical past, while simultaneously trying to maintain legitimacy with an Islamist base, said a former Sudanese ambassador, who asked not to be named. It's a delicate balancing act, he added, especially as the government attempts to contain the spread of extremism among its youth.

'Sudanese youth are being brainwashed'

Sudan still has a terrorism problem, even if the government is now fighting, rather than supporting, groups like al-Qaeda and ISIS, elements of which are present in the country.

According to Sudan's National Intelligence and Security Services Director-General Mohamed Atta Abbas al-Moula, terrorism causes "a lot of damage" in Sudan.

"Sudanese youth are being brainwashed and made to leave their studies and travel away against the will of their parents," Atta said Saturday, according to several Arabic-language newspapers.

In the past few years, groups of students have secretly left Khartoum's University of Medical Sciences and Technology and headed to Syria to join ISIS. Extremism experts in Sudan suspect that recruiters specifically targeted young people studying at the elite, private university for their skill set — and also for their passports. Many of the students were from well-off, established families and had dual citizenship from the UK, Canada or the US.

Recruiters have used campuses, as well as social media and chat apps, to reach these potential recruits, and the recruitment pitch is often tailored for them.

"The type of argument used by recruiters is largely determined by the target," said Mohammad Khalifa, an expert on Islamist groups who works with Sudan's Ministry of Education. Those who grew up in the West, likely with behavior deemed un-Islamic, may be convinced to repent or atone for their past, according to Khalifa. Other tactics include finding and exploiting weaknesses in political or religious understanding.

Sudan's security forces have detained five recruiters, according to Minister of Information Ahmed Bilal Osman, who didn't clarify whether those individuals were still in custody. In July, Sudan's interior minister announced that the number of Sudanese who had gone off to join ISIS did not exceed 140, but at least one extremism expert within the country, who is tracking the numbers based on first-person narratives and published death announcements, questions the modest official statistic. 

Meanwhile, some of the medical students have been killed and others were intercepted in transit to Syria. Those who have returned have been detained and subjected to Sudan's new deradicalization and rehabilitation program.

'Intellectual immunization'

The Sudanese government's deradicalization program focuses on "intellectual immunization and welfare," based on "intellectual dialogue," rather than force, said Issam Ahmad al-Bashir, the head of the Islamic Jurisprudence Council, which oversees the program. 

"The security approach has limits," Bashir said. "If someone just has ideological thinking [that supports violence] you need to convince them otherwise."

"You need to disprove these ideas through discussion," he explained, adding that the talks are held away from prison cells in a "healthy environment."

The rehabilitation program has worked with 78 accused extremists, including one woman, over the past two years, by holding "debate and counseling sessions" between detainees and religious scholars. About 90 percent of those who participate in the program renounce extremism, Bashir said. Those individuals are reintegrated into their community, with financial assistance, job placement or reinstatement in a university.

Sudan's program is strikingly similar to Saudi Arabia's, which has been in operation since 2003 and claims the same success rate.

The approach has its skeptics.

"When you have a government like Saudi Arabia or Sudan trying to correct misinterpretations of Islam, you start with a baseline that's somewhat problematic from the perspective of jihadism," said Daveed Gartenstein-Ross, a senior fellow at the Foundation for Defense of Democracies and counterterrorism expert.

"You start with a system that has intolerant ideals," he added, referring to the two governments that have rooted their legitimacy in Islamist ideology. That legitimacy runs the risk of being challenged by extremist groups at home and abroad. 

Hisham Omar al-Nur, a deputy dean at Al-Neelain University in Khartoum, said he's seen an increase in radicalization among the students on his campus over the past five years, visible in their style of dress and election campaigns, for example. He questions whether religious debates run by the conservative Islamic Jurisprudence Council can solve the growing problem.

"We need to change the way they understand the verses of the Quran in a new, contemporary way — compatible with human rights and democracy," said al-Nur. "The Islamist government can't adopt any other approach because it's their approach too," he added.

The regime in Khartoum has so far managed to restore relations with Washington without breaking with its Islamist ideology.

With growing instability in the region, both governments have recognized the need for pragmatic cooperation, according to the former Sudanese ambassador.

Judging by declarations made since Friday, Khartoum appears well aware of the possible blowback.

"We will continue to fight terrorism regardless of the consequences," the country's security chief said, cementing the new security alliance.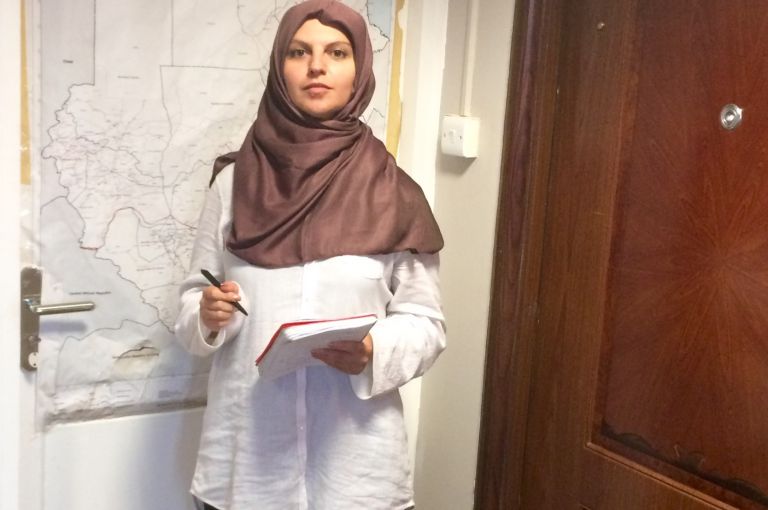 Terrorist recruitment of young people is a challenge for many communities and countries in Muslim...
RELATED ISSUES

Issue
Conflict and Peace Building
Conflict and Peace Building

Religion