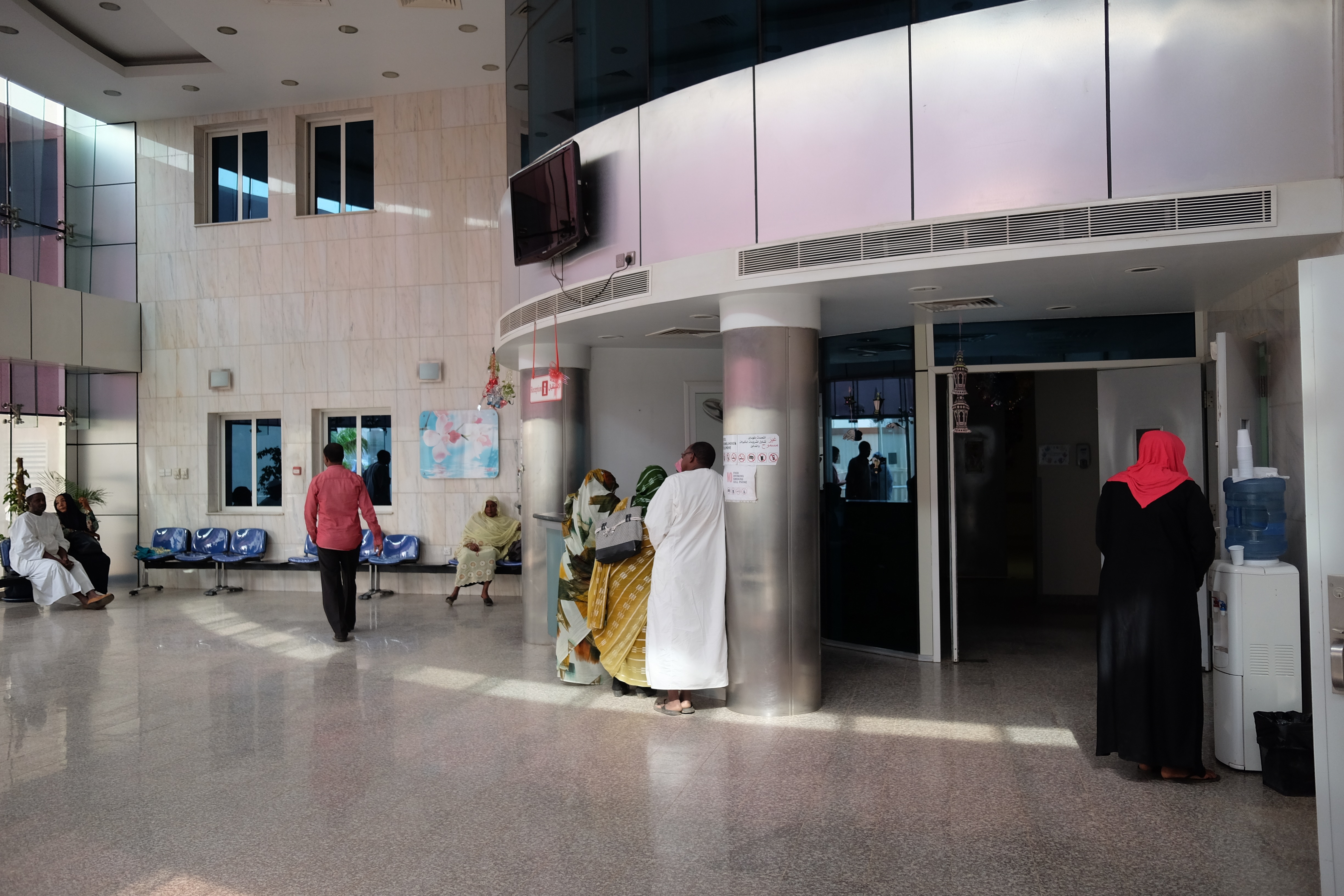 When Dr. Hania Morsi Fadl invited members of Sudan's high society to celebrate the opening of the Khartoum Breast Care Center in 2010, no one responded.

A hospital for women in the northeast African country was a "luxury," she was told. It took five years of financial losses and bureaucratic battles to build the sole facility specializing in breast cancer screening, diagnosis, and treatment in all of Sudan, a nation of 40 million.

In 2015, England's Queen Elizabeth II awarded Fadl the Order of the British Empire, and the Sudanese president followed suit with a gold medal. Yet the 69-year-old radiology specialist practically dressed in a cotton blouse, patterned pants, and foam platform sandals doesn't betray the fame she's achieved.

In public, relatives of the 17,000 women screened, diagnosed, or treated at Fadl's hospital might hug her in thanks. "We're still a tribal society, you see," she says of her homeland.

During three decades of practicing medicine in the United Kingdom, Fadl watched medical advances and awareness campaigns increasingly save Western women's lives. In Sudan, if a woman learned she had breast cancer at all it was likely late-stage, on discovering a lump. With no expertise, surgeons in general hospitals would "just chop off the breast," says Fadl.

In England, there were thousands of specialists like her. "But definitely, we made a big difference when I came here," she says of her decision to build the not-for-profit hospital. Still, she often describes her mission as naive. The past decade has thrust her into epic battles waged first against Sudan's bureaucracy and what she calls chauvinistic culture, and now against U.S. sanctions and corporations.

Last year, when the only digital mammography machine in the country stopped functioning, the clinic was forced to cancel all surgeries and follow-up screenings, including those for women who had traveled long distances from war-torn areas. Under the two-decade-long U.S. embargo against Sudan, the hospital must obtain a license to get parts or services for any U.S.-made machine, so Fadl spent ten weeks lobbying the U.S. government and General Electric, the manufacturer.

The impact of sanctions is pervasive, according to the hospital staff. At great risk, surgeries are performed using anesthesia machines that haven't been calibrated in nearly six years, and only sub-par chemotherapy drugs are available, even on the black market.

Fadl now spends much of her time traveling to Egypt and England to purchase such hospital supplies as biopsy needles, tissue expanders, and silicone implants, bringing them back in her luggage. She laughs about her newfound role as a goods smuggler, but is careful to pack only a few items to avoid confiscation.

Much of the difficulty she faces, especially the politics, stems from it still being "a man's world," Fadl notes.

"In my old age, I'm going to become a feminist," she says with a laugh.
RELATED ISSUES

Issue
Conflict and Peace Building
Conflict and Peace Building

Religion