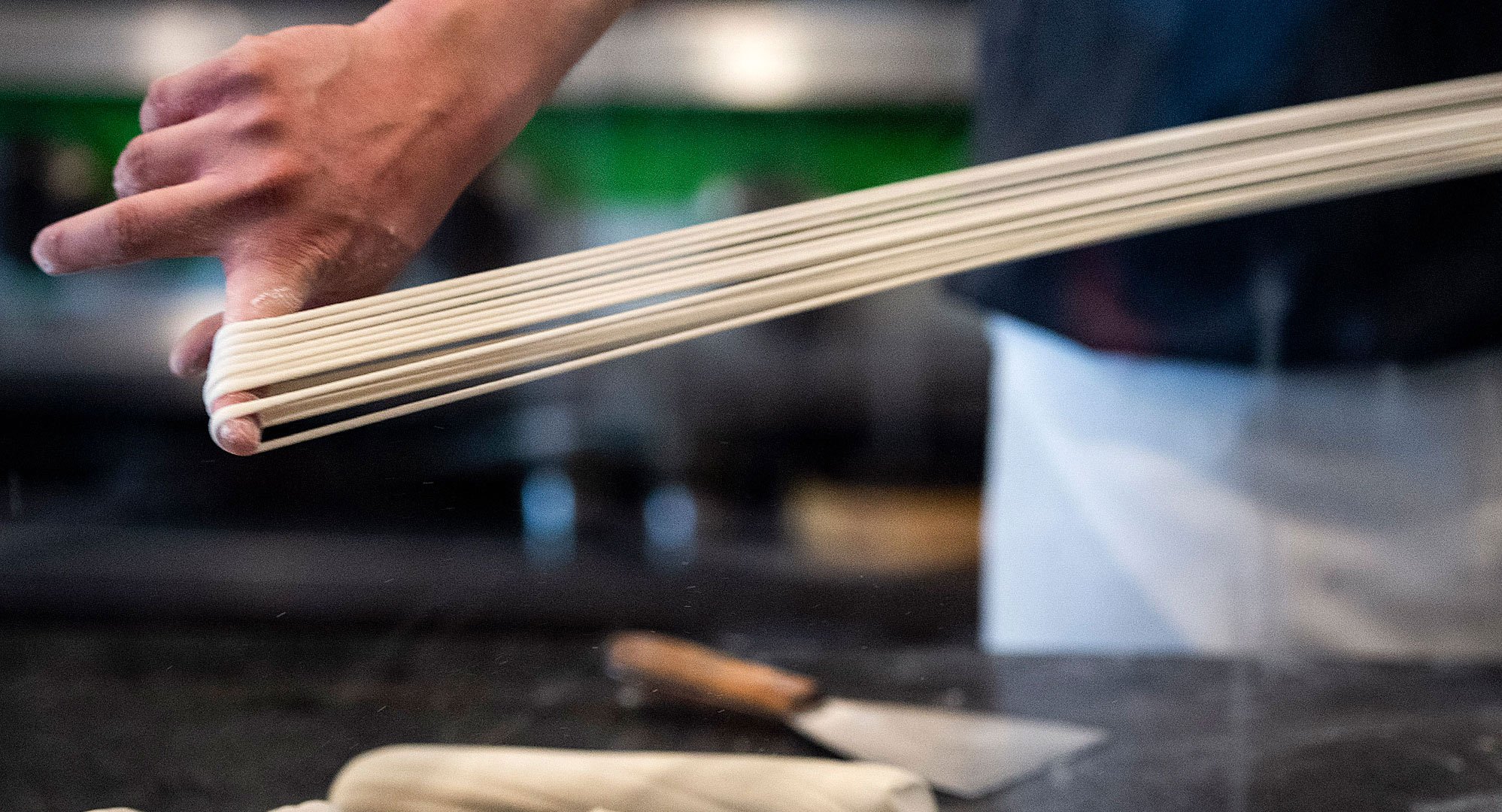 TAIPEI, TAIWAN — Six years ago, restaurateur Mike Chen traveled to his hometown here seeking spiritual guidance about whether he should open a noodle-pulling restaurant in Pittsburgh.
Dressed in shorts, running shoes and a button-down shirt, he joined an open-air congregation in the tropical heat at the Buddhist temple Hsing Tian Kong, a pagoda among high-rises in the Zhongshan District. Devoted to Guan Yu, the patron god of business, it is a destination for believers seeking guidance in their business decisions.
While a monk chanted, Mr. Chen cupped a pair of crescent-shaped moon blocks in prayer. He silently asked for direction: Should he open a restaurant in Squirrel Hill where diners could see hand-pulled noodles and soup dumplings as they're made?
Then Mr. Chen raised his hands above his head and tossed the blocks to the ground three times. Each time they landed, they indicated — with one rounded side, yin, and the other flat side, yang, face up — yes. Mr. Chen gave thanks.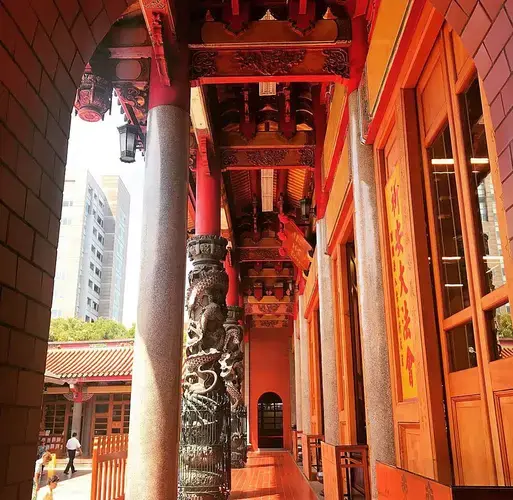 A year later, in February 2013, Mr. Chen opened Everyday Noodles on Forbes Avenue. It offered an open kitchen where Taiwanese cooks hand-pull noodles and make purse-like soup dumplings held together with 18 intricate folds.
Today, he says it has been his most successful restaurant. Of the 12 he has opened in his 30 years as a restaurateur, it's one of two still operating. The other is his first: China Palace in Monroeville, which he opened Aug. 8, 1988 — a lucky date, with the number 8 associated with wealth and fortune in Chinese culture.
With luck comes challenge. In the case of Everyday Noodles, Mr. Chen's challenge has been finding Taiwanese staff who know how to hand-pull noodles and assemble soup dumplings, skills that typically take years to master.
Hiring international workers with H-1B visas solved Mr. Chen's problem at first. He now has new problems that are affecting his ability to hire cooks. The Trump administration overhauled immigration policies, tightening eligibility. The changes are being carried out by U.S. Citizenship and Immigration Services.
Mr. Chen's experiences are an example of how these policies are affecting the Pittsburgh area: They are shrinking already small immigrant communities and stagnating the labor pool.
Outside of the universities, historically, few immigrants have settled in Pittsburgh since the decline of the steel industry. The city has one of the lowest numbers of immigrants among the top 50 U.S. metro areas, according to the U.S. census, though it has crept up to 8.5 percent of the population since 2012.
Even if more international students want to stay past graduation to work in Pittsburgh, local companies that would hire graduates aren't always equipped or motivated to navigate the visa process that has gotten more challenging under the Trump administration's immigration policies.
Looking ahead, Mr. Chen wants to find a way to legally hire foreign nationals with specialized skills. He's not alone — employers in growing fields such as tech, health care and education would concur.

If there are so few immigrants in Pittsburgh, why open a soup dumpling restaurant in the middle of Squirrel Hill?
A U.S. citizen and a resident for decades, Mr. Chen saw the uptick in Chinese students and residents six years ago, with many telling him they were missing foods from home. And with China's booming economy, many of them have the money to dine out. They help support the almost 400 Chinese restaurants in the region, including takeout, fast-food and sit-down spots, according to the Pittsburgh Chinese Restaurant Association. Of those 400 restaurants, 187 restaurateurs belong to the organization.
Mr. Chen, 65, hatched the idea to open Everyday Noodles during dinner at the flagship Din Tai Fung in Taipei, one of the most popular noodle houses in the world. He loves the restaurant and wanted to bring something like it to Pittsburgh. In 2012, he thought the time was ripe.
On Xinyi Road in Taipei, tucked in a narrow gray building between a bank and retail shops, Din Tai Fung would be easy to miss, except for the crowd waiting for tables at all hours and people taking turns posing for selfies with a plastic person-size dumpling by the door. Today, there are multiple locations of Din Tai Fung around the world — including in California and Washington state — and it has earned a Michelin star in Hong Kong.
Mr. Chen and his wife, Grace, revisited the restaurant in September. Like the founding family of the original Din Tai Fung, who fled from the Chinese mainland in 1949 to escape the rise of Chinese Communists, Mike Chen's family relocated to Taiwan along with 2 million others during China's civil war.
Taiwan was once colonized by Japan and later controlled by the Republic of China, and its history is reflected in its restaurants. Its dishes include those endemic to the island, as well as those from the mainland's Fujian province, Guangdong, Jiangxi, Shanghai and Chengdu.
At the flagship Din Tai Fung, where diners are spread among four floors, many feast on xiaolongbao, delicious little purses filled with hot broth and pork, crab roe, luffa or shrimp — better known in the United States as soup dumplings.
Also on the menu are side dishes like tender bamboo shoots, spicy pickled cucumber, soft braised eggplant and stir-fried greens. And of course there is Taiwanese beef noodle soup, an unofficial national dish — found everywhere from street vendors to fancy restaurants — its broth laced with star anise and soy sauce, brisket atop a tangle of hand-pulled noodles.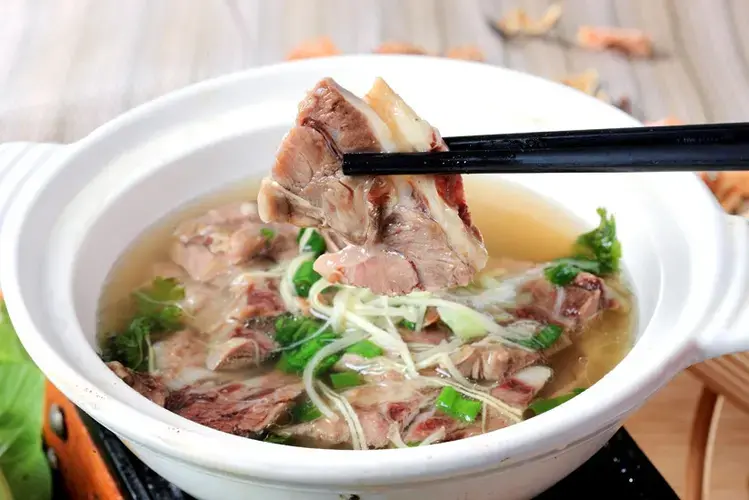 While Din Tai Fung inspired Mr. Chen to open his noodle house, the opening of his Squirrel Hill restaurant came about through a more unorthodox process: The original Everyday Noodles actually started in Taiwan by a restaurateur who is friends with the Chens.
With that restaurateur's help, along with a contact in the Taiwanese government, Mr. Chen opened a branch in Pittsburgh in 2013. And in the process, he decided to offer something that hadn't been offered here before. But he had to be creative in staffing it.
---
Five years after it opened, Everyday Noodles is thriving, with lines of customers that often snake out the door. They can watch cooks in white coats and black caps perform the very physical task of transforming a thick rope of dough, through folding and twisting in a rhythm, into rows of uniformly shaped noodles.
It takes about two years to learn how to pull these noodles and 10 to master it through apprenticeships that start workers very young, Mr. Chen says.




Think of the hours and years of training it takes to become a violinist or a good athlete. It's the same with noodle-pulling: A cook who has never pulled noodles can't learn it in a day or even a week. It requires strength and patience and practice. There will be many rounds of broken dough and uneven strands before mastery.
Since noodle-pulling is not your average Pittsburgh chef skill, Mr. Chen knew he had to recruit staff from out of town.
Before Mr. Trump was elected, some local Chinese restaurant owners visited underground Chinese employment agencies in bigger Chinatowns such as Flushing, Queens, as The New Yorker reported in "Chinatown's Kitchen Network: America's underground Chinese restaurant workers."
There, they'd find cooks with decent-to-good kitchen skills who knew the difference between Hunan, Henan and Sichuan cuisines, two local chef-owners confirmed. Because of changes to immigration laws, local restaurant owners no longer recruit through those networks.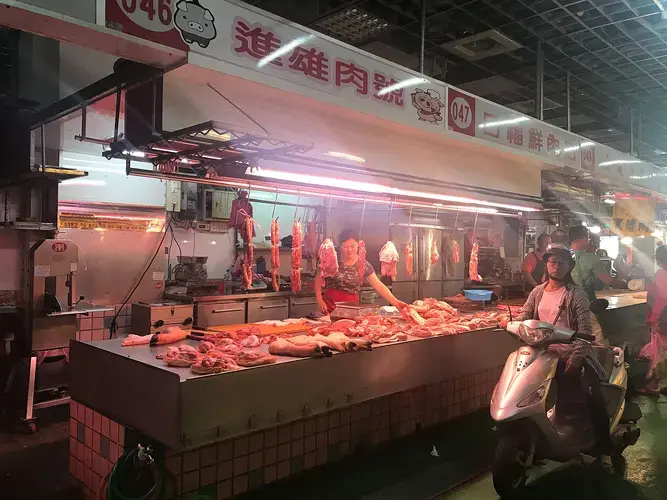 In 2013, Mr. Chen decided to solve his problem differently through his Taiwanese government sources, his connections to the Taipei restaurant community and the use of H-1B visas, for which U.S. employers can sponsor workers with specialized skills.
These visas allowed Mr. Chen to bring in three cooks to Everyday Noodles at the start — employees who wanted to learn English and who wanted to work in Pittsburgh — who stayed for one or two six-month rounds. A few swapped out with new hires after the first round.
The setup was working out beautifully until the Trump administration came to power in 2017. It rejiggered immigration laws by tightening access and making it more complicated to secure visas for international employees.
As a result, some of Mr. Chen's workers could no longer get visas and had to leave the U.S. One of these is Wei Jiang, who today is living in Tamsui in New Taipei City: an area that's home to 160,000 residents that abuts the Taipei Basin. There's a boardwalk with art installations and an old merchant's home that was repurposed into a restaurant called Red Castle, where Mr. Jiang is now the executive chef.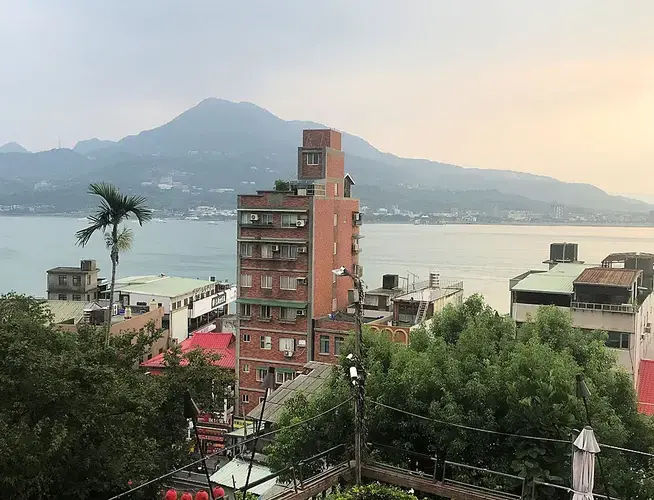 Aletheia University, once called Oxford College, is another area attraction, and it's where Mike Chen went to college and met his wife, Grace. Mr. Jiang went there, too. A former professor at the university connected Mr. Jiang with the Chens, which is how he ended up in Pittsburgh.
By 2015, Mr. Jiang was working at Everyday Noodles and was falling in love with the city. To a visiting Pittsburgh reporter, he showed photos on his phone of Pirates games and Point State Park, and of himself skydiving with Pittsburgh below him. He even got his first tattoo of an outline of the Pittsburgh skyline.
Mr. Jiang said through a translator that he wants to return, but for now he can't because he and the Chens haven't figured out how to secure his visa so he can work legally.

Before Mr. Trump, the H-1B visa allowed a U.S. employer to sponsor foreign workers in specialty occupations, including chemistry, engineering, journalism, medicine, economics, education and, in this case, specialized restaurant work. But the people sponsored can only do the job they were brought in to do.
Laws changed last year with Mr. Trump's "Buy American, Hire American" executive order.
"Trump's policies are preventing people from getting work visas," says attorney Ellen Freeman of the law firm Porter Wright, a Columbus, Ohio-based law firm specializing in immigration, labor and employment that expanded into the Pittsburgh market last year.
"The market is bad for finding workers. There were not enough workers to fill specialty occupations before Trump was elected," Ms. Freeman says. "And there certainly aren't enough today."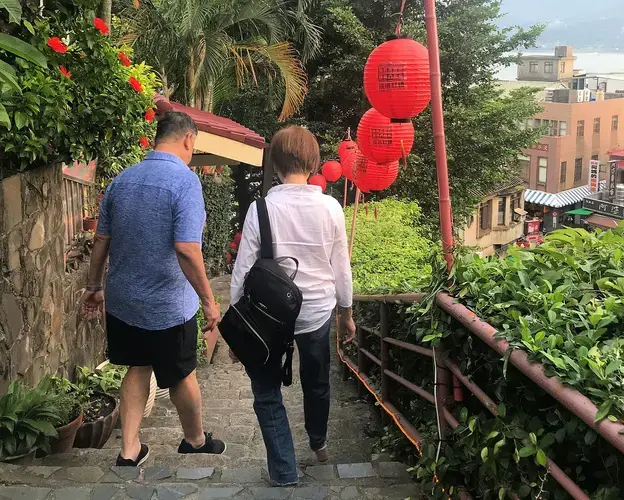 She also pointed out that the government's price of applying for any kind of visa has risen incrementally. The basic filing fee for 2018 is $460, while employers with fewer than 25 employees would pay an additional $750 and those with more would pay $1,500. There is an additional $500 fraud prevention fee, as well as an optional fast-track premium processing fee that's $1,410, the latter of which may or may not be paid for by an employer.
The overall cost for a visa, Ms. Freeman says, runs between $2,500 and $5,000, but some firms charge extra for having to navigate more complicated paperwork and up-to-the-minute changes in rules.
USCIS also has reduced customer service, slashed its list of what constitutes a specialty occupation and has cut eligibility for entry-level positions. There's more bureaucracy to navigate, such as multiple confirmations that the applicant will be working at said location along with more workplace audits.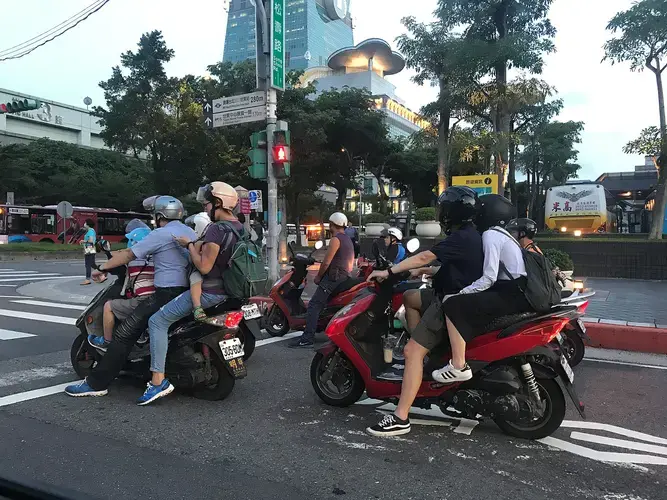 Let's say a cook has been denied a work visa: Within 30 days, he's placed in deportation proceedings. This is "unprecedented," Ms. Freeman says, because it takes longer than 30 days for an employer to go to federal court to fight a USCIS denial decision.
If the case is not won, that cook can be deported and barred from returning to the U.S. for three to 10 years — even as a visitor, she says.
These changes are particularly hard on the restaurant industry. "A chef at the French restaurant is being deported or a baker at an ethnic bakery has to leave," Ms. Freeman says. "We need these people sharing their skills to enrich our community."
---

Mr. Chen's labor shortage is not just an Everyday Noodles problem.
A 3.9 percent unemployment rate is the lowest point on record in southwestern Pennsylvania. Workers' wages have gone up by 4 percent annually, the Post-Gazette reported in June. By 2025, according to the Allegheny Conference on Community Development, the region faces a worker shortage of 80,000.
Mr. Chen's needs may be niche, though you could say that for needs in robotics and engineering, too.
September U.S. Census data shows that metropolitan areas in Ohio, Georgia and Pennsylvania are "increasingly dependent on immigration as a means of stemming population decline and, by extension, contributing to their human capital," a September Brookings report determined.
Without the skilled noodle pullers, Mr. Chen tried another approach: starting from scratch by training new people in noodle-pulling. But in several instances, new line cooks who had said they were eager to learn decided it was too hard and lasted less than a week.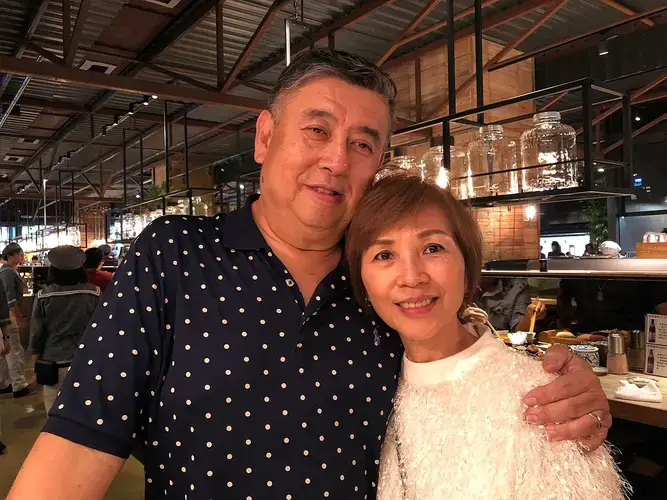 Today, Mr. Chen has temporarily solved his labor problem by hiring three workers, permanent residents in the U.S., who know how to pull noodles and two workers who fold dumplings. They get paid more than $20 an hour, receive two weeks' paid vacation and a month's bonus at the end of the year.
Head chef and trained noodle puller Steve Chow is a partner — he has also lived in Pittsburgh for three decades. But Mr. Chen knows he's going to need more staff trained in making noodles and soup dumplings soon. As things are, the restaurant is taxed when a worker takes off for an extended period and he'd be in trouble if one were to quit.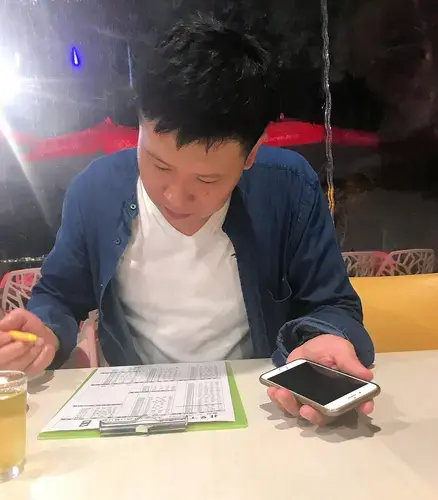 Looking ahead, Mr. Chen is thinking of bringing on Mr. Jiang, who wants to come back to Pittsburgh. But how can he get him here legally?
Maybe there's hope. Ms. Freeman has some ideas that start with Mr. Chen keeping track of his unsuccessful attempts to hire U.S. citizens, then, with the help of a lawyer, applying on behalf of a potential employee for a different kind of visa than the H-1B.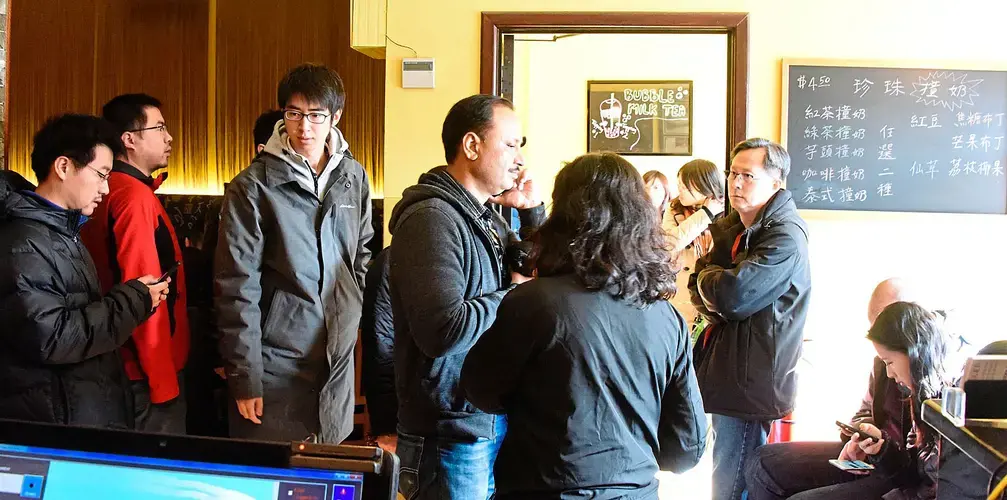 He's proud of Everyday Noodles, he realized during that September trip to Taiwan a few months ago. After sampling beef noodle soup at Din Tai Fung, he noticed his version is less oily, with a richer broth and more flavorful meat.
It was a moment when Pittsburgh's Taiwanese fare outdid the original. Very matter-of-fact, he said, "Mine is better."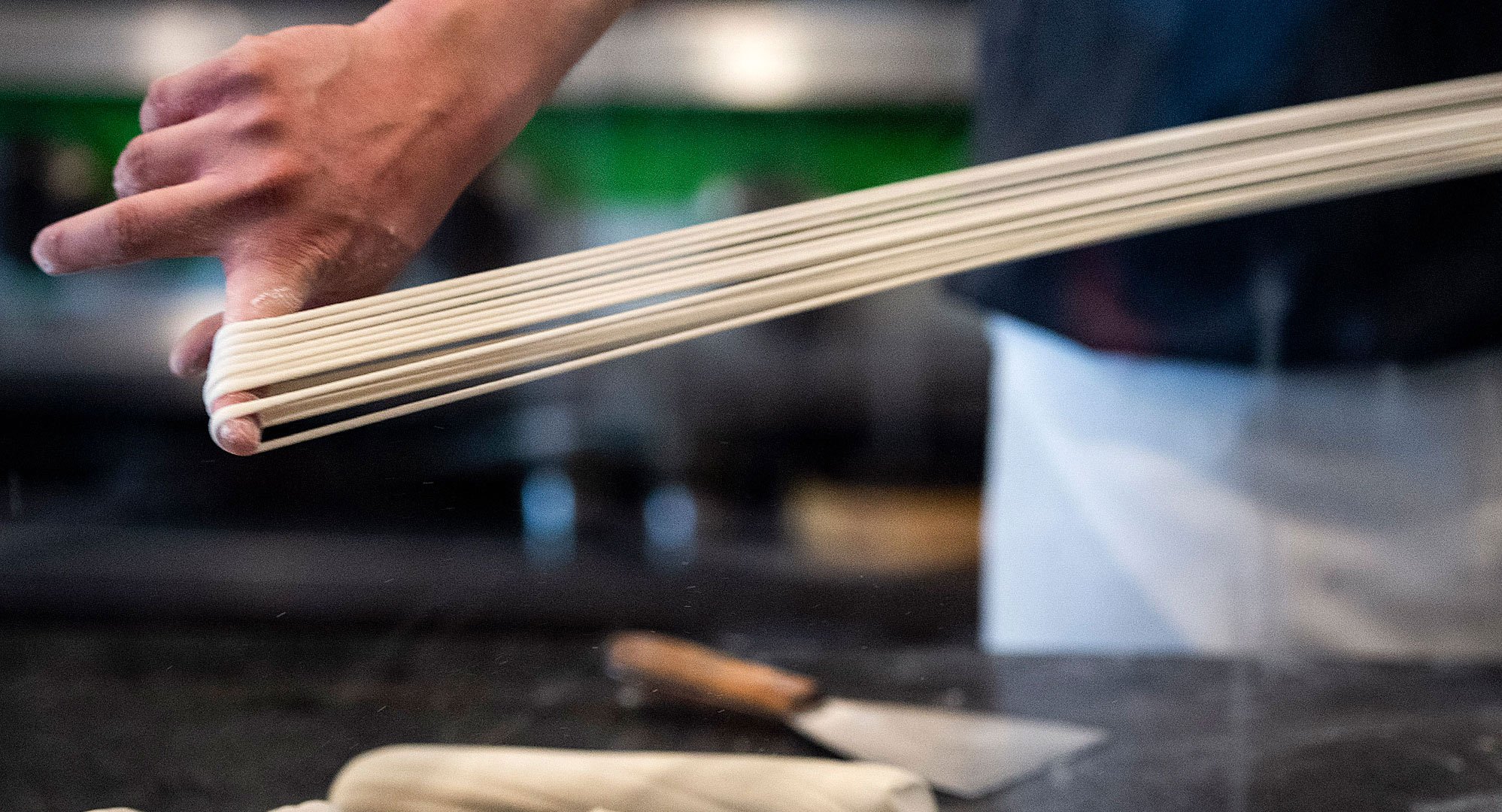 Mike Chen, owner of Everyday Noodles, told Pittsburgh Post-Gazette restaurant critic Melissa McCart...
RELATED ISSUES

Issue
Migration and Refugees
Migration and Refugees

Trade