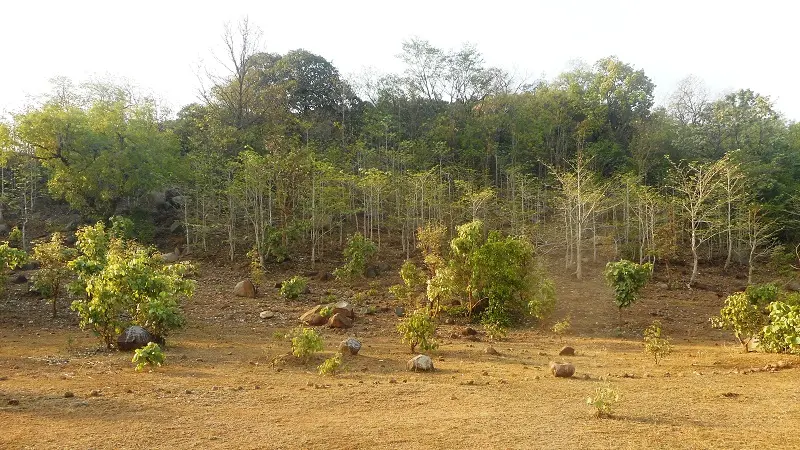 Ghatsila, a picturesque town on the banks of the Subernarekha in the eastern Indian state of Jharkhand, still evokes memories. About 49 kms from the "steel city" of Jamshedpur, that was named after famous Indian industrialist Jamsetji Tata, it was one of the few places visited earlier on an assignment. On revisiting Ghatsila on a hot summer noon, the neat row of Santhal houses with slanting roofs on both sides of the lane in Pawra village look straight out of a children's story book. Painted in earthy hues as well as bright colours like green and pink, the houses offer a welcoming sight in the sweltering heat.
The interior of Sukda Murmu's house in Pawra is equally attractive with walls bearing three different colours in horizontal bands. Here, a lighter blue shade is separated from a darker reddish-brown colour by a narrow strip of deep blue. "Women paint these walls," says Murmu. From admiration of bright walls, the conversation veers towards the community's sacred grove situated on a nearby hill called Phuldungri, now a bone of contention.
---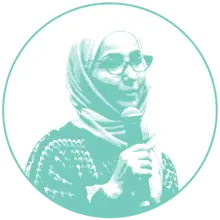 As a nonprofit journalism organization, we depend on your support to fund more than 170 reporting projects every year on critical global and local issues. Donate any amount today to become a Pulitzer Center Champion and receive exclusive benefits!
---
In Jharkhand, sacred groves or sarnas are places of worship for Adivasis or indigenous communities. In the East Singhbhum district, home to the Santhal and Bhumij communities, these groves or patches of forests having several important tree species like Sal (Shorea robusta) and mahua (Madhuca longifolia) are known as jaherathan. During the spring festival of Sarhul observed by tribal communities across the state in April, the residents of Pawra offer worship inside the grove. On such an occasion, the Sal tree is worshipped.
The Phuldungri grove is managed by the community. Murmu's friend Sujan Hembrom informs, "The residents of Pawra, who pray there, had collected money to construct a wall around the jaherathan about a kilometer from the village to keep it safe. In many places in Jharkhand, the state welfare department had initiated a similar measure a few years ago.
After a brief rest at Murmu's house, he accompanied the reporter to the grove site. Pointing at the place nestled on the top of Phuldungri hill he said, "The white wall ensures that the grove remains protected. It also makes sure that loose soil does not get washed down during heavy rains in monsoon." The place is full of greenery, with tall trees offering shade to visitors.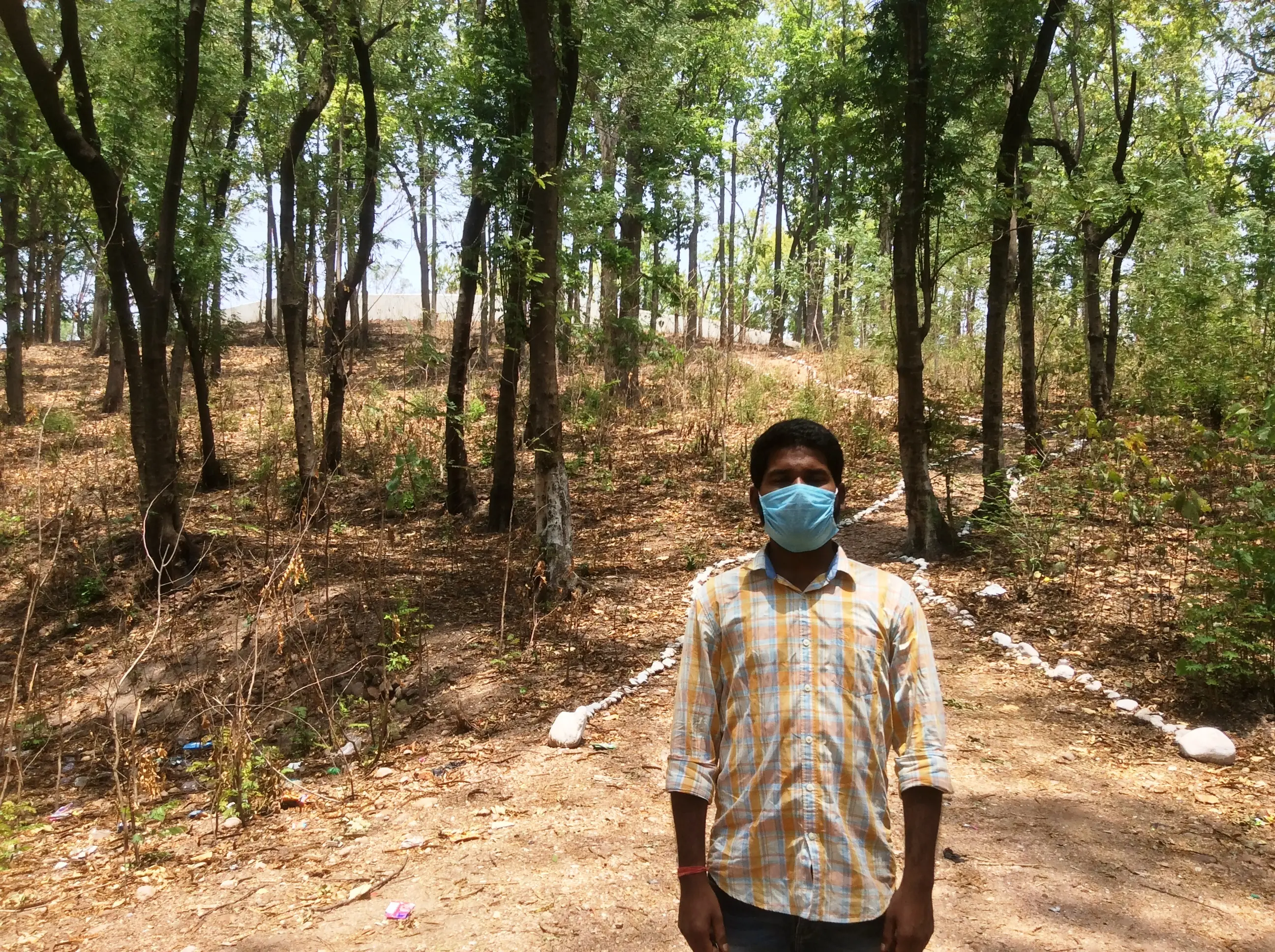 However, in the midst of peace, Murmu's face looks troubled. A semi-constructed building, which has not been plastered as yet, looks incongruous. Murmu informs that it is the upcoming panchayat bhawan structure. "The Pawra residents have been agitating against the construction of this building since 2016. We do not want it and also observed fasting in 2018 and 2019 to register protest. The building will make the place crowded and dirty, even though it is below the grove site," he adds.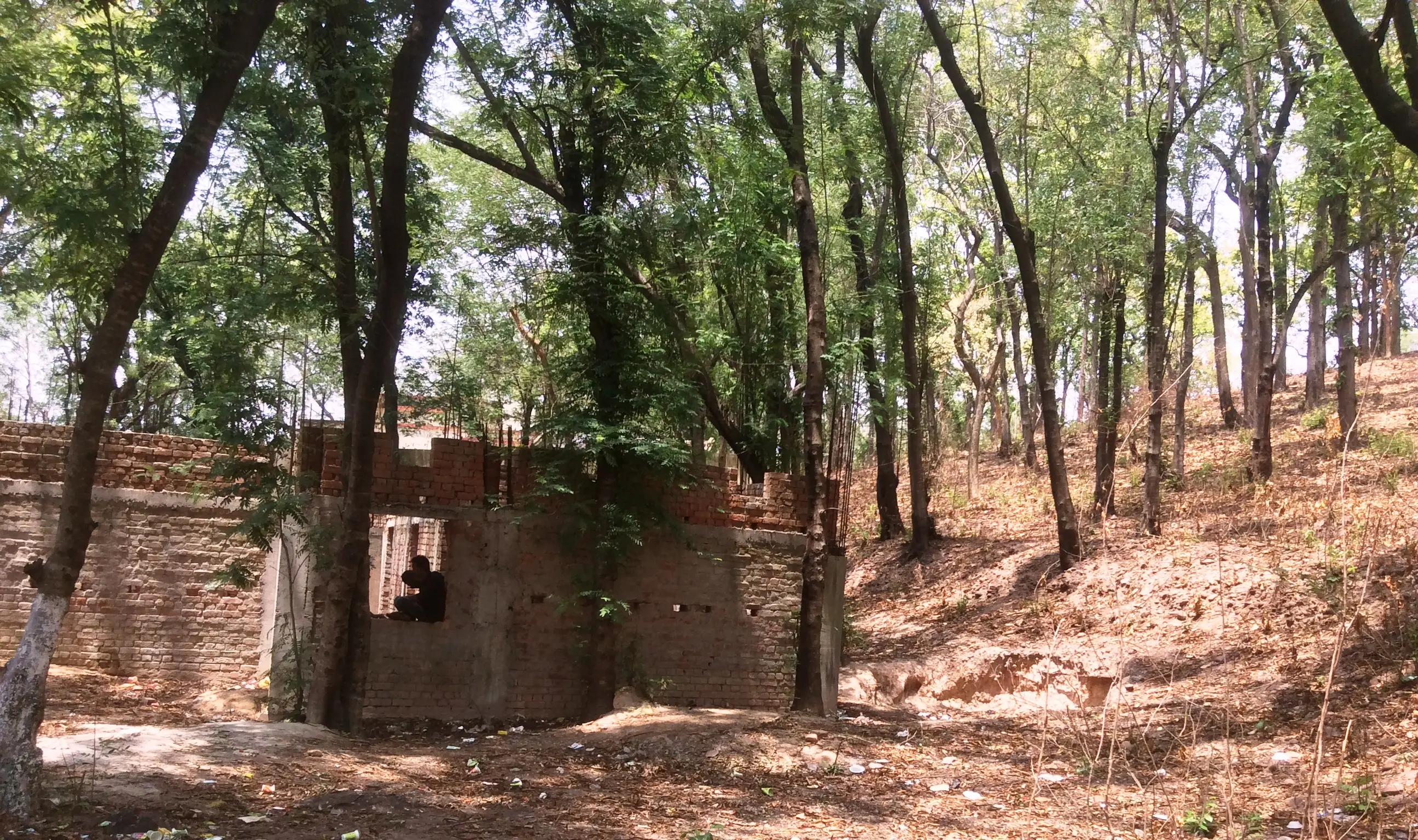 As a result of continuous agitation, work on the site stopped for a while in 2019. But over a phone call a few days ago, Hembrom said work has resumed. He added that this sudden u-turn has forced the residents to meet scheduled tribes, scheduled caste and backward class welfare minister Champai Soren of the ruling Jharkhand Mukti Morcha (JMM) in the last week of June. The party came to power in 2019, after defeating the Bharatiya Janata Party (BJP), in the state assembly elections.
Continued Fight for Faith
Back at Murmu's place, Pawra resident Sadhuram Hansda explained that initially a different site was chosen for the panchayat bhawan in front of an open ground. "The foundation was laid but after that it was cancelled and the place near the jaherathan was selected. The villagers were not informed about it. Our appeal fell on deaf ears. Money was offered to us to arrive at a compromise," Hansda alleged. He added that nobody here is against development. "We are not stopping anyone from executing projects. Even then, why is our grove being encroached upon? Every decision should be passed through the gram sabha or the village council."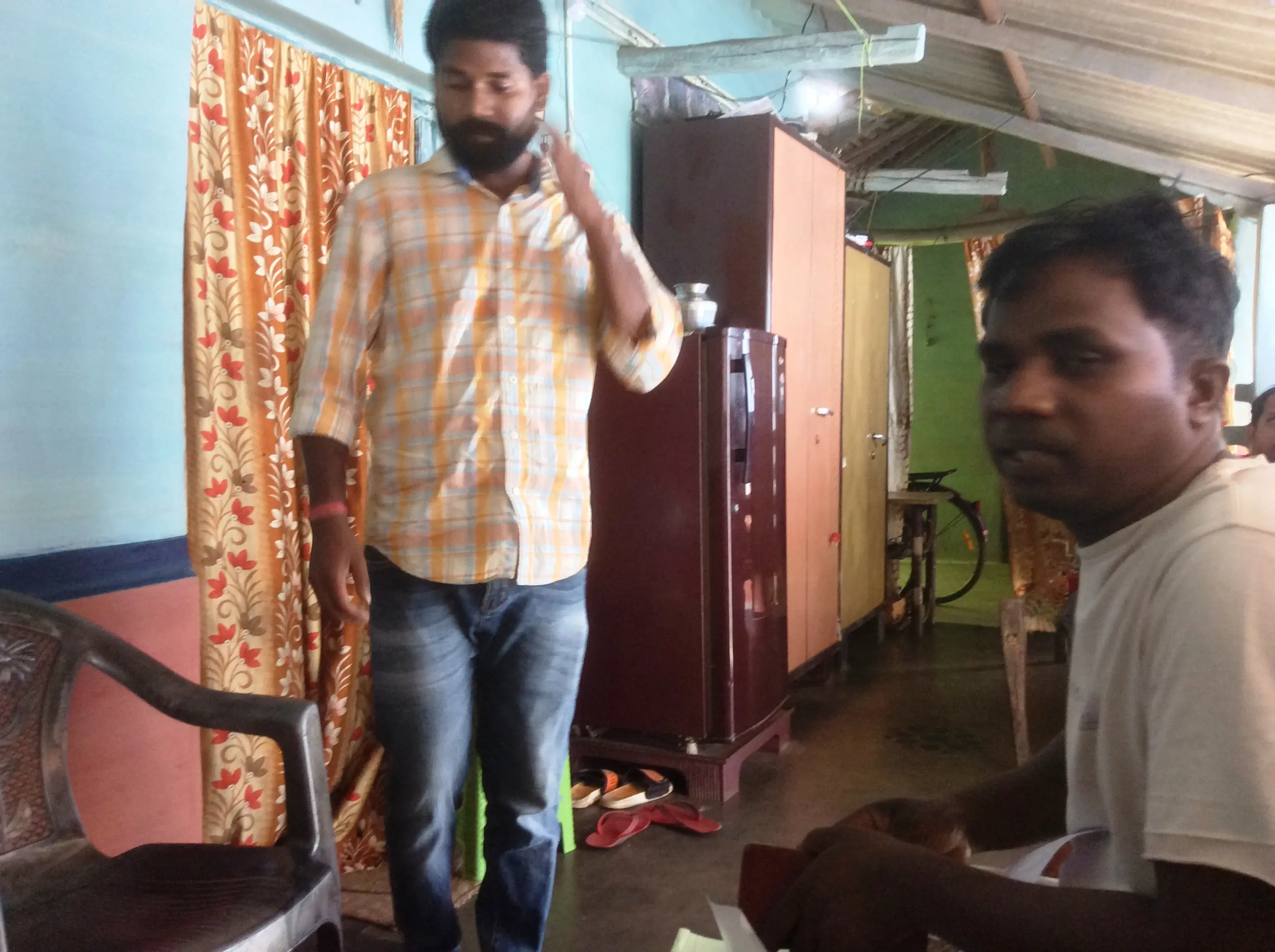 With its blue hills, lush forests and colourful Santhal huts, East Singhbhum, which shares its border with the Indian state of Odisha, is a beautiful place. But sacred groves here are under threat. In another village called Datobera, a beautiful place surrounded by lush green forests and hillocks, criminal cases have been filed against a few residents when they intervened to save their jaherathan from the onslaught of stone mining. Just like Pawra, the grove in Datobera is situated on a hill and the entire place is considered sacred. Ashutosh Gope, a resident of Datobera, asks, "We have to keep the sacred grove safe. There are so many trees here. How can people even think of cutting the trees?"
A group of people assembled at the place in the golden sunlight of the late afternoon. "The mining company has threatened all of us as we were trying to protect the site from destruction. Cases under different sections were also filed against seven of us here as we prevented it from drilling and blasting the rocks," says resident Sunil Sardar. Surendranath Tudu present at the site says protest has been going on since 2011, and the matter is now sub-judice. "We had no prior information and suddenly came to know about the company called Bir Birsa Minerals Pvt Limited. All three hamlets or tolas in Datobera are against stone quarrying," says Tudu.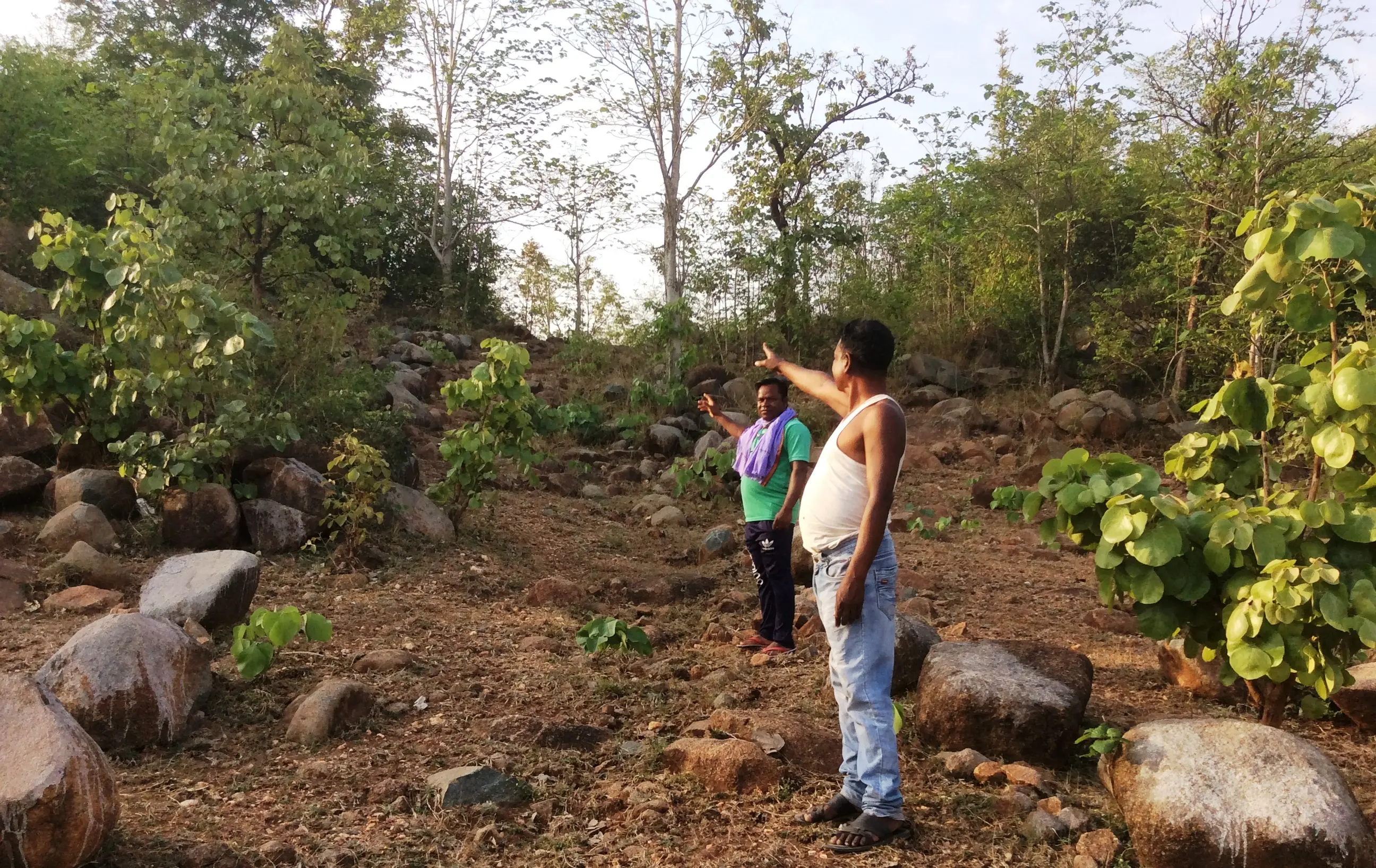 Tudu adds that women collect leaves and firewood from the surrounding forest. The police and district administration are accused of not wanting to help the people, and the gram sabha was allegedly not even consulted.
Groves vs development
In state capital Ranchi, some four hours from East Singhbhum, Mangtu Oraon sounds rightfully concerned. Sitting in his house in Judge's Colony, a peaceful locality, Oraon is aware, conscious and urbane, and has been to Delhi on several occasions. Amidst refreshments, he talks about the problems displaced tribals like him are facing in a city like Ranchi, where there has been massive land acquisition and displacement.
"Many of us were displaced for a Heavy Engineering Corporation project which came up in the 1960s as part of development in undivided Bihar," says Oraon. Jharkhand was made a separate state in 2000 to protect the interest of Adivasis. After displacement, Oraon's community was offered a new sacred grove site in a place called Naya Latma.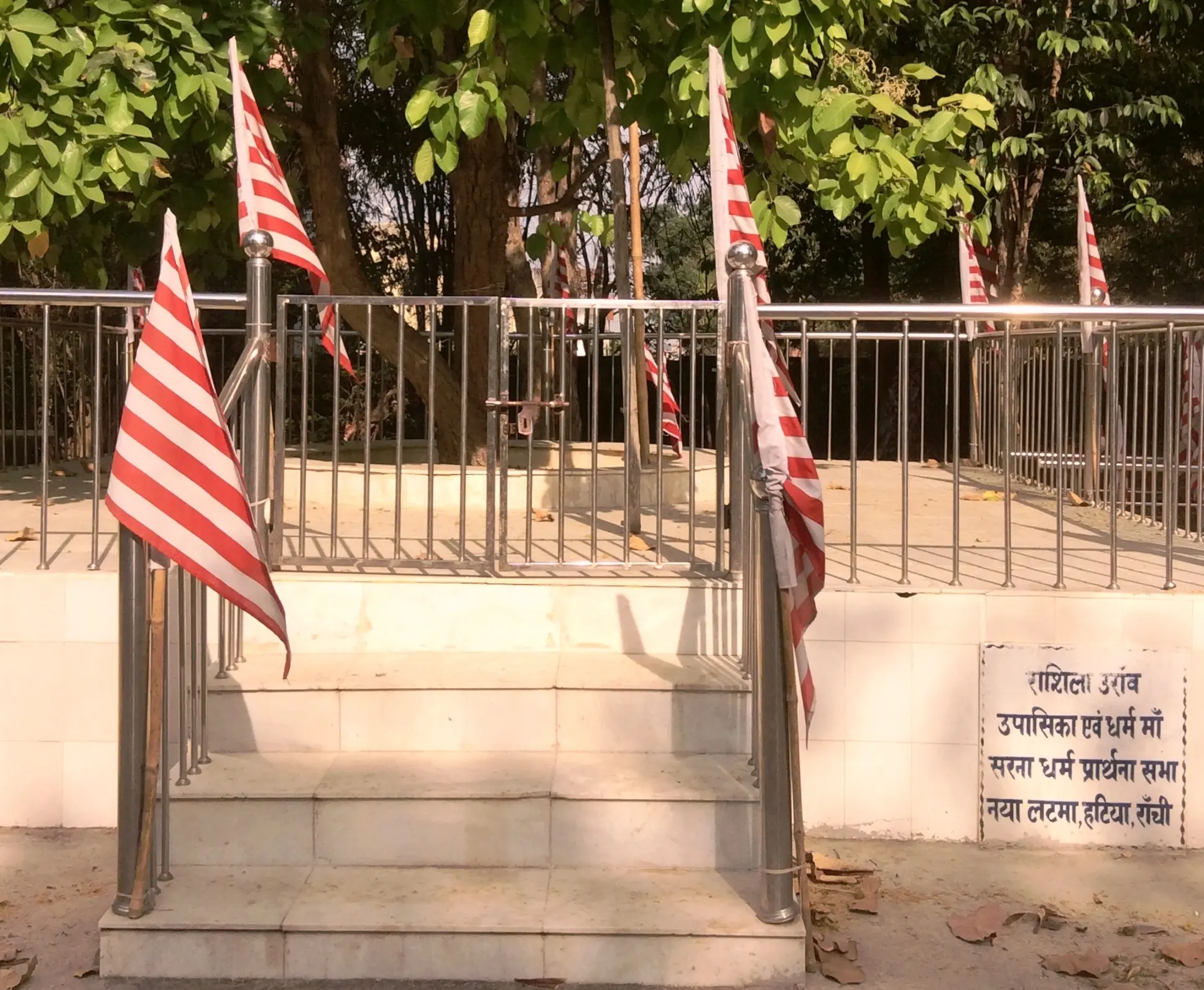 Worship started in the Naya Latma grove in 2004, even though the place was handed over to the community in 1998. It is a beautiful site with a white gate, a path leading up to the raised platform on which are hoisted sarna flags in red and white and tall lined trees on either side. An organisation started by Oraon, the Jharkhand Shetriya Parha Samiti, has done a lot of work for the grove's upkeep and community welfare. It has 11 members. "Every Thursday we pray at the grove. The city is developing and a lot of encroachment happening. Even khatiyani land for which there is legal document regarding ownership is being acquired. Sarnas or groves are usually on gair majurwa land allotted by the government."
A tribal drum or mandar kept inside the grove catches attention momentarily. Oraon's voice breaks the stillness. "The Birsa Munda airport is expanding for international status. It is a threat to the Naya Latma sarna. If they want, the airport authorities will encroach upon it. Outsiders are snatching our lands and most community members are not alert," he says. Oraon's fears are not unfounded. A sarna or grove has been swallowed up by the airport authorities. Visiting it now requires special permission. The reporter was not allowed entry to see it in the light of the worsening Covid-19 crisis.
A top official of Birsa Munda airport in Ranchi not wishing to be named, as he is not in a position to speak to the media, said there is no immediate expansion plan as land is needed for this, but maybe in the future the airport will be expanded. He says that as of now, no proposal regarding expansion has been passed, and nothing is likely to happen till five-six years. But for Oraon and his community members, it may perhaps be the end of their place of faith.
RELATED ISSUES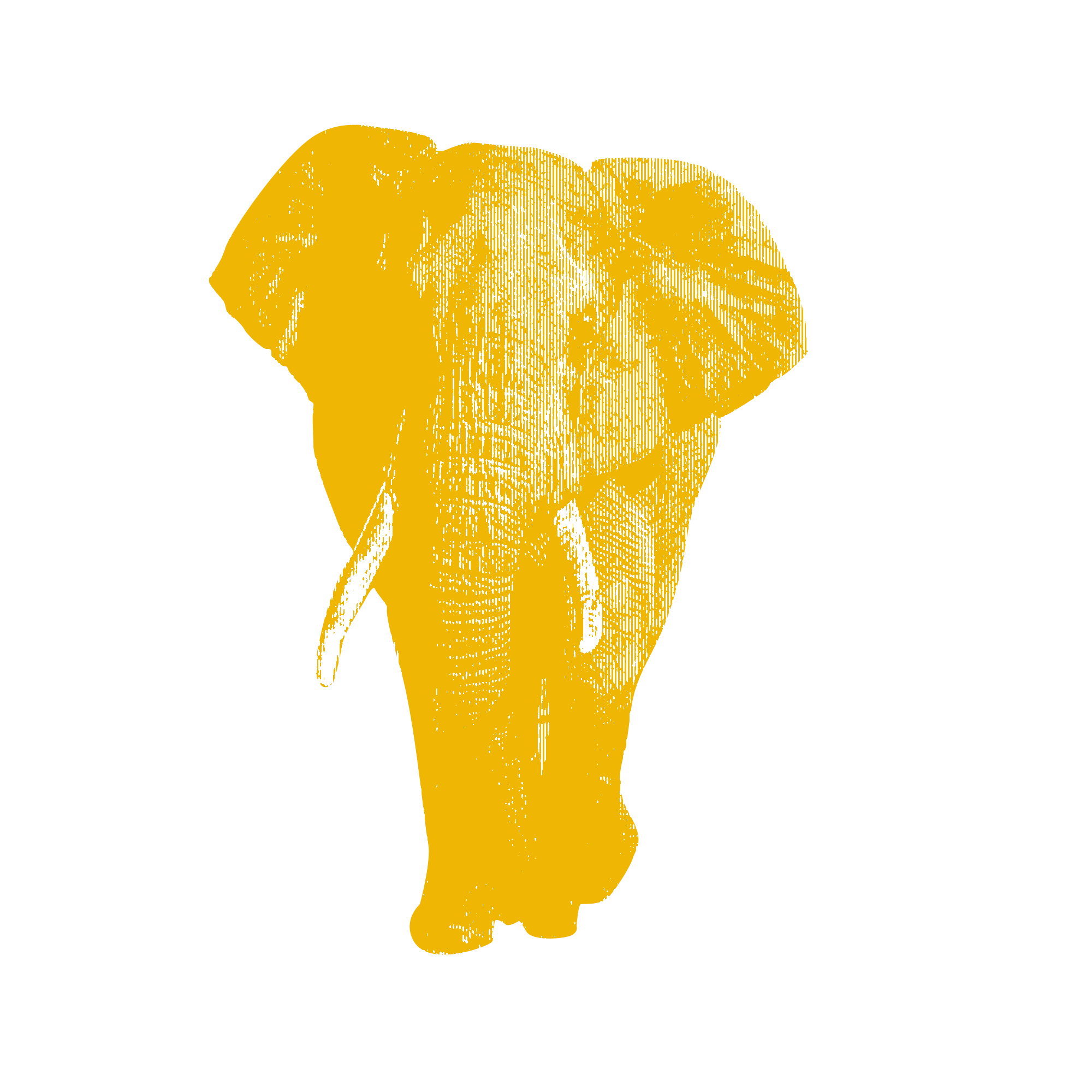 Issue
Environment and Climate Change
Environment and Climate Change

Governance

Issue
Land and Property Rights
Land and Property Rights