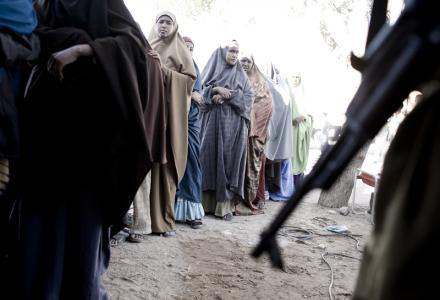 This month in a country that doesn't exist an election is due to be held to choose a government that will not be recognized. This is not a hypothetical puzzle, it is the actual state of Somaliland.

Somalia is the world's most glaring example of a failed state: For the past 18 years Somalia has not had a functioning government and has been marked by widespread violence and chaos.

Just a few hundred miles to the north, Somaliland has maintained peace and democracy since it declared its independence from Somalia in 1991. Yet Somaliland has not been recognized by any country in the world and it struggles in a legal limbo.

Somaliland's achievements are impressive. Since it broke away from Somalia, Somaliland has disarmed militias, reconciled warring parties, rebuilt ruined cities, established a government, written a constitution, held two elections considered broadly democratic by observers and gradually become a rare example of peace and stability in the Horn of Africa, a precarious region marked by authoritarian regimes.

Somaliland's record of peace and stability puts the likes of Somalia, Ethiopia and Eritrea to shame but with a presidential election postponed for 17 months now expected to be held at the end of September, the fragile post-war democracy in this self-declared chunk of semi-desert in northwest Somalia is facing its biggest challenge yet.

In an interview in his Hargeisa office, President Dahir Rayale Kahin told GlobalPost: "I am committed that this election will go ahead on 27th September, under any circumstances. We will not continue to postpone the election anymore."

But that's the problem. The seven-strong electoral commission is widely criticized for failing to adequately prepare the ground for the elections. Their biggest failure was to allow what many observers saw as widespread fraud in the voter registration process.

"The voter register was supposed to prevent fraud but the registration itself was fraudulent!" explained one frustrated civil society activist.

Continue reading full article at GlobalPost.
RELATED ISSUES

Governance

Issue
Conflict and Peace Building
Conflict and Peace Building