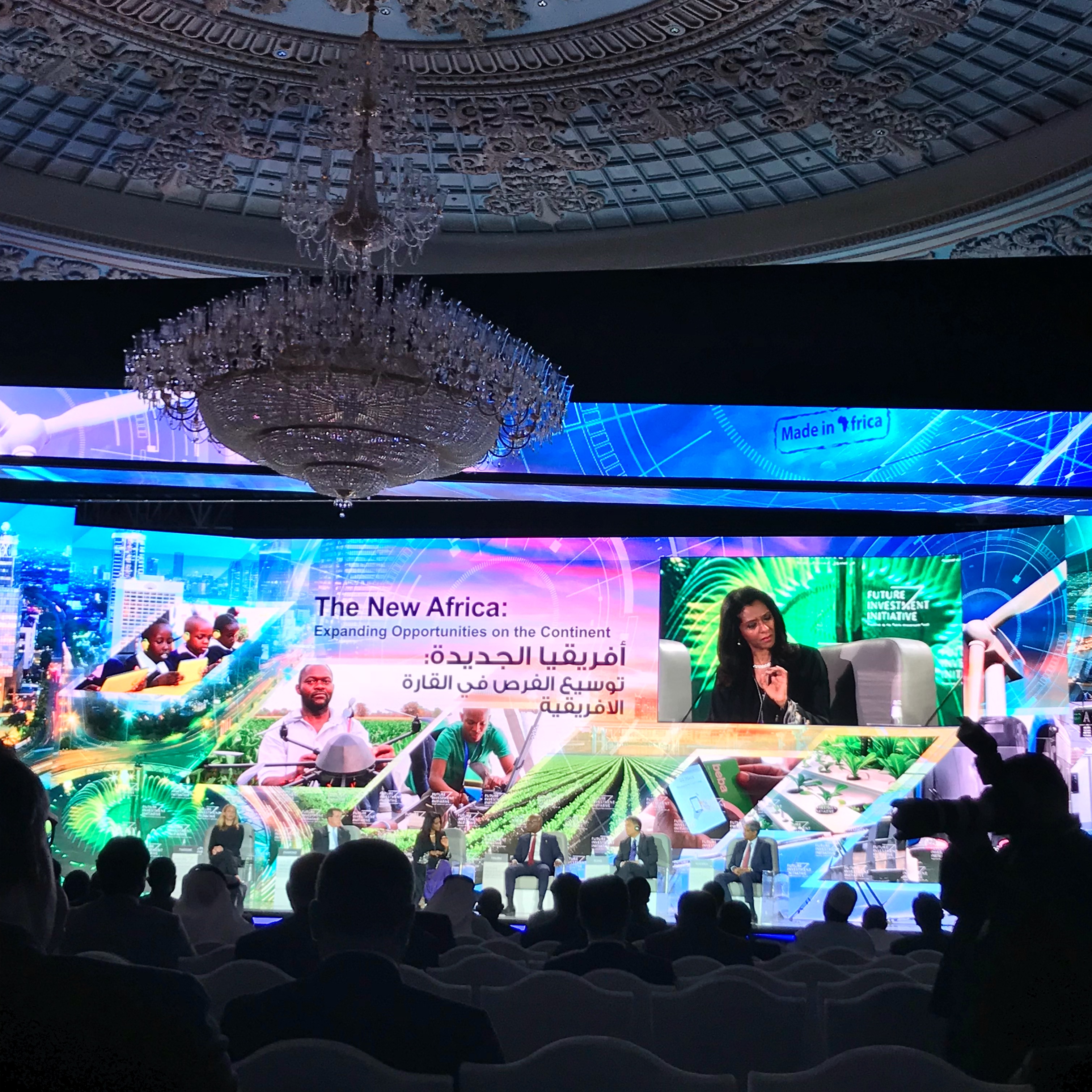 RIYADH — He arrived in Saudi Arabia with a business proposition. Flying in from Kano, Nigeria, tradesman Abubakar Usman Abubakar walked the halls of the Riyadh Ritz-Carlton last week seeking partners. He shook hands, networked, and promised to keep in touch. It was the "first step," he said, to finding new capital, trade opportunities, or investors for his business.
On the sidelines of the Saudi sovereign wealth fund's coming-out party this week, "curiosity' was the word on the lips of African investors, businessmen, fund managers, and entrepreneurs. At a forum unofficially dubbed "Davos in the desert," the kingdom introduced the global investment elite to their new, ambitious sovereign wealth fund, the Public Investment Fund (PIF).
African venture capitalists, fund managers, entrepreneurs, tech talent, development bank officials, and government leaders told Devex that when they were invited to join they were overcome by the desire to find out more. Many, like Abubakar, spent the three days sussing out the opportunities that one of the world's largest sovereign wealth funds could offer on the continent.
"There was very much a curiosity about what this is going to be about," said Michelle Essome, CEO of the African Private Equity and Venture Capital Association. "It was an expensive endeavor to come here, but it was something you couldn't say no [to]."
At the end of three days, those African businesspeople and officials were buzzing with optimism and ideas. PIF is positioning itself for the first time as an activist international institutional investor, with ambitions that could align with development on the African continent. First, it is seeking aggressive returns of about 8 to 9 percent a year through 2025 — a rate of growth that essentially requires a focus on emerging markets. Second, it is investing for the long term, potentially providing a more patient source of capital for projects with high upfront costs such as infrastructure.
Finally, PIF may offer opportunities simply because it is ambitious. "Internationally, the fund has begun to invest in some of the world's most innovative companies," PIF Chairman and Saudi Crown Prince Mohammed bin Salman Al Saud said. PIF's goal, he added, is to be at "the forefront of emerging trends."
For now, no one can say exactly what that will mean for Africa. But the opportunity is evident.
"I think they are opening up, and they are connecting themselves to the rest of the world," said Nana Sao, managing partner at asset fund Africa Capitalworks. "It looks very transformative."
An introduction to PIF
The newly launched PIF will be among the world's largest, with $400 billion in capital under its management by 2020. The fund is the most pivotal player in Saudi Arabia's ambitious plan to diversify its economy away from oil, Vision 2030. Spearheaded by Mohammed bin Salman, Vision 2030 — and PIF — aim to migrate oil revenues and capital into long-term investments that will provide returns that can fund development projects for decades to come.
PIF will have six focus areas, two of which are internationally focused, the fund's managing director, Yasir bin Othman Al Rumayyan, told audiences last week. Within these portfolios, emerging markets are expected to play a significant role.
"From a financial perspective, for the kind of returns they're looking at, in emerging markets the returns are there," Adekunle Adedeji, Lagos-based executive chairman of Argentil Capital Partners, told Devex. "There are a lot of opportunities."
In addition to the bottom line, Africa may be an appealing destination for PIF as a source of innovation. Entrepreneurs on the continent are pioneering leapfrogging technologies in finance, telecommunications, and healthcare. As part of its operations, PIF is actively seeking technology transfer and opportunities to digitalize life in the kingdom.
As part of its investments this week, PIF also revealed plans for three new megacities intended to serve as hubs for global talent. The largest, a tech hub called Neom, is planned for the northern tip of the Red Sea. Its proximity to trade routes in and out of Africa is a key selling point to potential investors in the project.
Several active fund managers arrived in Riyadh pitch-ready. "We're one of the best-performing funds in Africa, and I'm in the middle of fundraising, looking to raise new capital," said Sao. "The great thing about coming to this is there aren't a lot of African fund managers here, so I tell my story and it's a bit more interesting."
Sectors of concern
PIF already broke ground investigating opportunities in Africa last week with a panel on "The New Africa" and the opportunities therein. For Saudi Arabia — a country that has rarely been engaged in, or informed on, the continent's markets or development — the conversation alone was revolutionary.
The selection of speakers on stage offered a hint of what may be the Saudi approach to the continent. They included Indian and Chinese investors on the continent, as well as Nigerian and South African CEOs. Because it is new to the continent, PIF may be inclined to work either with existing investors, for example from China, or with development finance institutions that can both serve as facilitators and guarantors of minimum returns.
Gulf investment
African financiers told Devex they anticipated infrastructure and energy to be among the sectors that could attract PIF involvement. Saudi Arabia's domestic private sector has extensive experience with large-scale construction and infrastructure projects, as well as with the upstream and downstream oil and gas sectors, that PIF could leverage.
"Infrastructure is a top priority, electricity is a priority … to develop the economy of Africa," said Song Dongsheng, chairman of Sinohydro, on the panel. "There's a huge potential."
Consumer sectors may also be appealing for Saudi investment. "The demographic picture in the next 30 years will change dramatically, because you have Africa going from 1 billion to 3 billion in population," Constantine Demetriou, a former executive at the Omani sovereign wealth fund, told Devex. "They will consume a lot more and that will drive the economy. It would be one way for them [PIF] to diversify."
African executives urged Saudi Arabia to go directly to the clients to seek out the best growth opportunities. "Africa is open for business and there is an emergence of local entrepreneurs… and you can use them for the appropriate partnerships to navigate the opportunities that truly exist," Adewale Tinubu, group chief executive of Nigeria-based oil and gas firm Oando PLC, said on the panel.
PIF would not be the first Gulf sovereign wealth fund to enter the African market, though it will be the largest. The United Arab Emirates, for example, has invested in port development, oil and gas, and hospitality on the continent.
Like Western institutional investors, Gulf countries will worry about obstacles such as bureaucratic red tape, capital repatriation, and corruption. But African executives in Riyadh this week stressed that these issues are being tackled.
"I think that the rule of law is something which we are all improving on, not because it's fashionable, but because it's a way to ensure that international investors see the stability they require in institutions," Tinubu told the audience.
If they do move into Africa in a serious way, investors told Devex they could have a significant development impact. Because sovereign wealth funds are usually assiduously managed, picky, and risk averse, they are "signalers'" to other investors in the market, said Essome. Getting more Gulf involvement in Africa could encourage even greater fund interest from private sources such as pension funds.
As Essome put it, "Everybody always wants to follow smart capital."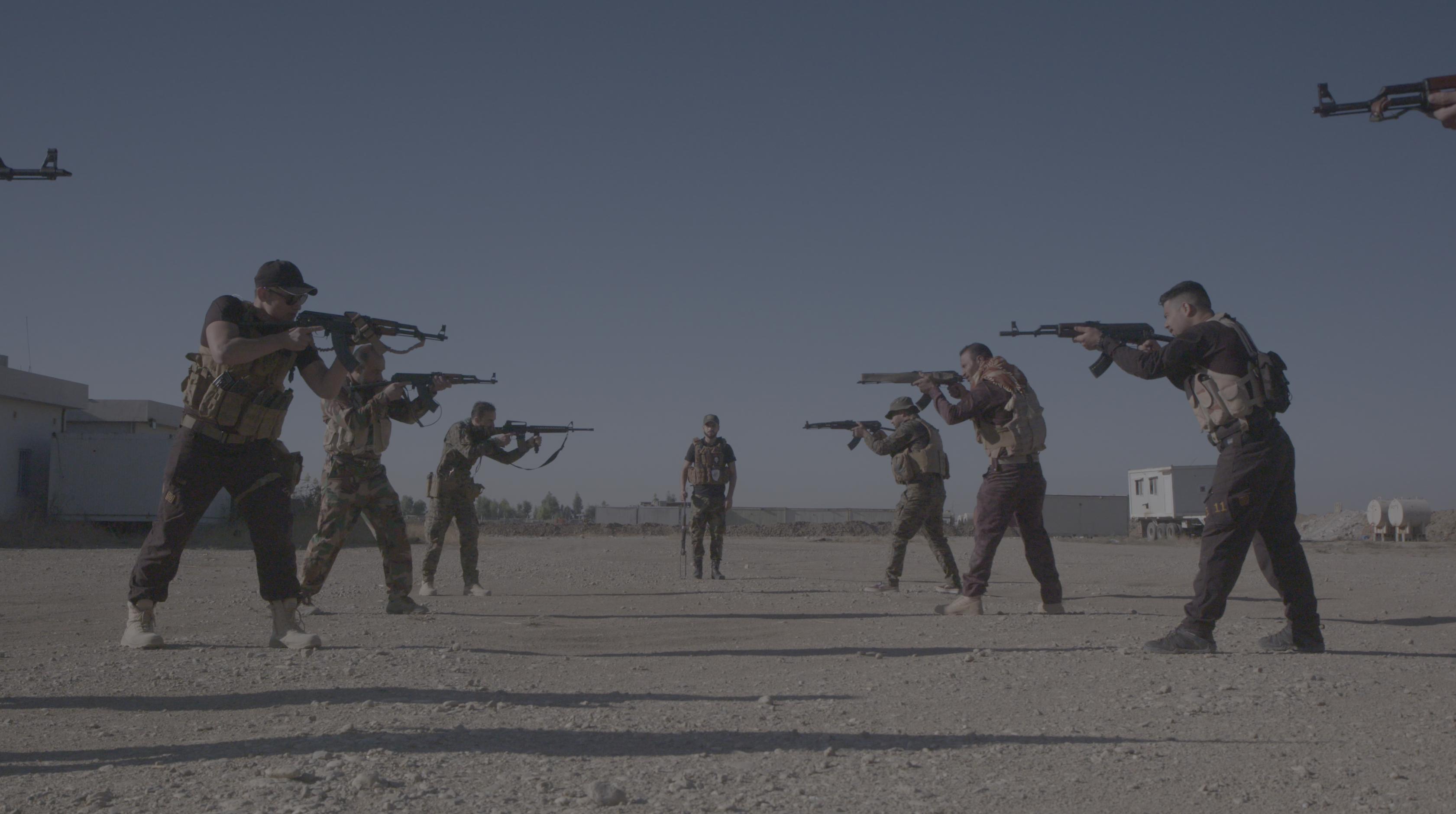 For PBS NewsHour, Reza Sayah and Gelareh Kiazand investigate U.S. claims of Iran's interference in...
RELATED ISSUES