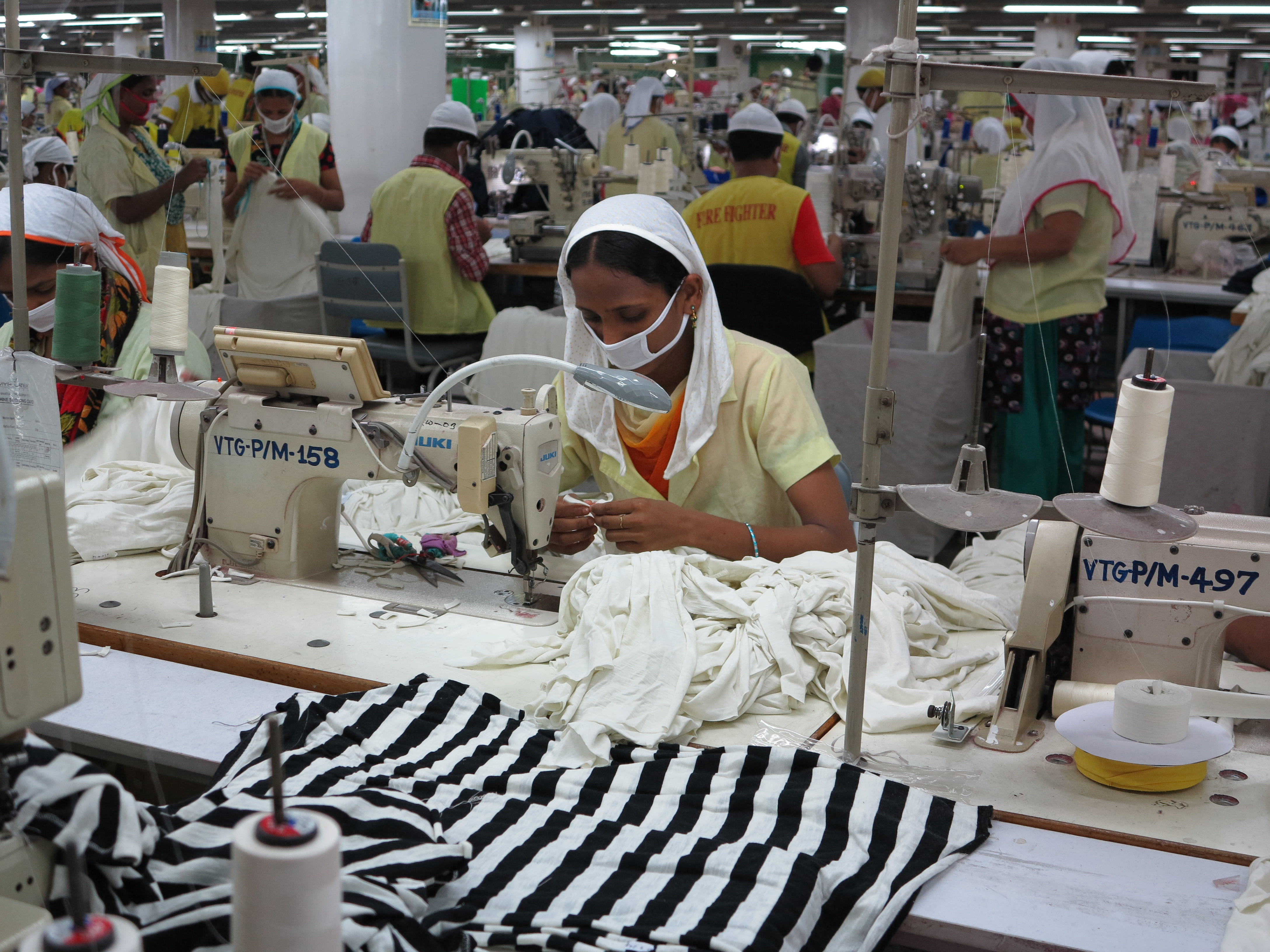 On the afternoon of April 23, 2013, workers at the Rana Plaza offices of BRAC Bank were concerned about recent cracks that had appeared in the walls of the building. Their manager ordered tellers to complete transactions they were working on and promptly evacuate. Hours later, the building would lie under an eight-story heap of rubble, taking 1,100 lives in perhaps the deadliest industrial disasters in history.

To Fazle Abed, the chairman of BRAC, a diverse conglomerate of social businesses, it was not just a lucky, timely call that saved the bank workers but also respect accorded them in listening to their concerns and the autonomy given local managers to make decisions. This culture is largely absent in Bangladesh's garment factories, where deadline pressures and high demands on productivity trump all other concerns. Twelve hours of overtime are routine, above the standard workweek of 48 hours.

Changing this work culture may be a herculean task, given cultural, political and economic realities. Yet even the industry's most vigorous critics agree that the sheer scale of Rana Plaza will bring some changes, compelled by threats to Bangladesh of trade sanctions from Europe and to a lesser extent the U.S. and to the reputation of the image-sensitive global fashion companies.

"These are brands and retailers who work very hard to create as much distance as possible between the reality for the workers who make their products and the consumers who buy and wear those products," says Scott Nova of the Washington D.C.-based Workers Rights Consortium. "But an event like Rana Plaza closes that distance."

Since Rana Plaza, the government has increased the minimum wage, passed legislation to allow union organizing and collective bargaining in garment factories and along with global brands signed on to a program of building inspections and safety improvements. The U.N's International Labor Organization has been invited into some of these efforts, as has BRAC. The ILO is also coordinating the collection of compensation from some fashion brands for families and survivors of Rana Plaza.

Questions and tensions linger, nonetheless. Workers have been fired for unionizing activity, and labor activists say wages, despite recent increases, fall well short of livable.

For their part, owners of the 5,000-odd factories complain they've had to absorb the lion's share of the costs. Their international customers have not walked the walk and increased the prices they're willing to pay the clothing manufacturers.

"The buyer says if you can't give it (to us) for our price, we'll go somewhere else," says Shabbir Mahmood, who owns two factories.

Since Rana Plaza, the growth rate in Bangladesh's apparel industry has fallen by two thirds, adds Atiq ul Islam, who heads the association of Bangladesh Garment factory owners. He and others worry that this country will lose business to neighboring India, Cambodia and other competitors.

Most analysts say these fears are unfounded. Few countries can match Bangladesh's low cost structure even with the added cost of the promised improvements. And few have the capacity. In barely three decades Bangladesh has become second only to China as a producer for the global fashion business.

In the end the big question remains: Will consumers absorb the cost for improved working conditions in its factories? Nova, of the Workers Rights Consortium, believes most consumers are sympathetic, especially after all the media coverage of Rana Plaza. Given the choice—and they haven't been given it, he says—they would be willing to pay more.

Others are not so certain. "You certainly have a lot of studies that have been done of what people say: that they will pay more for products that they know are made under good labor conditions," says John Kline, a professor of international business diplomacy at Georgetown University. "I don't know that there are convincing studies that people really follow through on this."
RELATED ISSUES