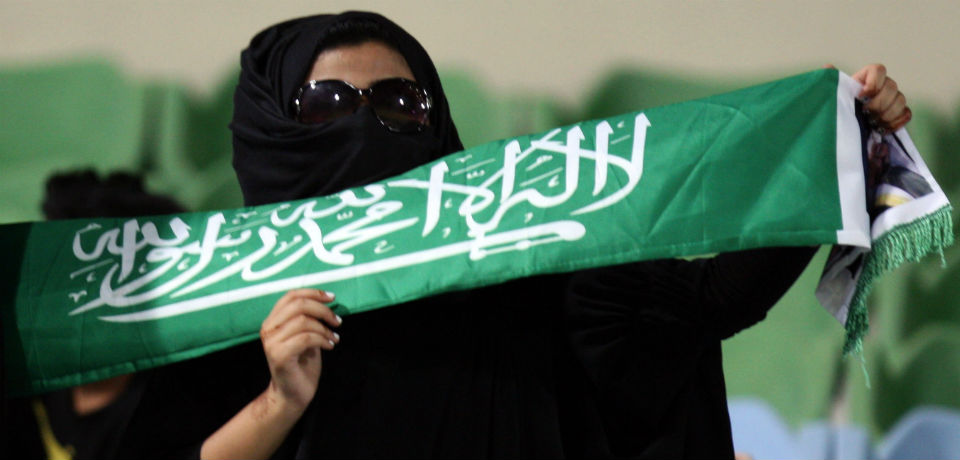 RIYADH, Saudi Arabia — On a recent Saturday morning, Saudi national guardsman Abdulaziz Al Omran and his friend Khaled bin Mohammed sat down at a cafe on Tahlia St. to discuss their country's military operations in Yemen. The 30-somethings wore designer sunglasses, one with shorts and a t-shirt and other in the baggy pants of a Riyadh hipster. They blended in amid a handful of tables full of similarly dressed young men.

For the last six weeks, Saudi Arabia has launched airstrikes in Yemen aimed at re-installing the country's president, now in exile in the kingdom, and stopping Iran-backed Houthi rebels.

Here on Tahlia St., a café-lined corridor at the center of social life for young men in Riyadh, the Yemen campaign is popular. Omran and bin Mohammed's normal banter about weekend plans has been supplemented by talk of border security and regional rival Iran, they said. In the years since the Arab Spring, Tehran has seized influence in three major Arab capitals — Damascus, Baghdad, and Sanaa. They lauded the fact that Saudi Arabia drew a red line at Yemen, which sits at the foot of the Arabian Peninsula.

"The recent strikes should have happened years ago," said Omran as he sipped his coffee. "Until now, we are still facing dangers from Yemen."

Bin Mohammed nodded in reply, and announced proudly that he was joining the National Guard, the military branch seen as the protectors of the monarchy. "I pray they send me to Yemen so I can fight the Houthis," he said. Several fellow coffee drinkers looked on as his voice rose with emotion.

As Gulf leaders gather for a summit at Camp David on Wednesday, Yemen is likely to be on the agenda. White House and Gulf officials have said the meeting will reaffirm U.S. ties to the Arab Gulf monarchs, in the face of a looming deal between the United States and Iran over its nuclear program. While Riyadh argues that it is at war in Yemen with Iranian proxies who threaten the kingdom's security, Washington has gently pushed for an end — or at least a pause — to the military activity as the humanitarian crisis there deepens. A five-day ceasefire is set to begin on May 12 to allow aid and medicine to move into besieged areas — but all indications suggest that the war will resume after this brief hiatus. In the hours before the truce was set to begin, Saudi Arabia amassed troops along the Yemeni border and Houthi rebels battered the Saudi cities of Jizan and Najran with rockets.

One reason the Saudis seem in no hurry to end the fight is that there has so far been no hint of public dissatisfaction at the military campaign. Both in the tightly-controlled domestic press and social media, many have praised the Saudi efforts: Newspapers laud each day's airstrikes, the radio plays songs in praise of the operation, and Twitter and Facebook are alight with praise and heroic-looking montages of the king. Some Saudi women took up a social media campaign urging fellow females to put aside fears of long deployments and marry soldiers, explained 26-year-old Alanood at a café in central Riyadh.

Surely, not everyone here agrees — but malcontents are for now keeping quiet. And even some former critics of the monarchy have come out in support of the operation, piling public praise on Riyadh.

"We are all with Yemen," tweeted Saudi cleric Salman al-Ouda, a frequent critic of the monarchy who has served jail time for his criticism. The Yemeni people should "recover their freedom and independence, dignity, security and options and against Persian domination," the Islamist preacher continued.

Such support could be key for a new monarch, who has ordered dramatic changes to the kingdom's government in his first 100 days in office. Since taking the crown in January, the new monarch has reorganized the government, reshuffled the cabinet, and revamped the succession order, placing his son second-in-line to the throne.

Liberals, too, have voiced uncommon support. From his home in East Riyadh, writer and translator Khaled al-Ghannami — a former religious radical who reformed and became an outspoken critic of the government-backed clerical authorities.

"King Abdullah was a good man, but we also believe that his period was very weak one," he says. "For years and years, we see threats that we are going to be invaded. Hezbollah in Iraq said it. The Houthis in Yemen said it. Honestly, Saudis felt very insulted…. King Salman preserved our dignity again."

Analysts say this growing pro-Saudi sentiment extends beyond the country's borders, to Sunnis across the Gulf. "A sense of Arabness is being revived by the Saudi government as it is trying to build a regional Arab bloc against Iran," says Jorg Determann, assistant professor at Virginia Commonwealth University in Qatar. "The Saudis would like to encourage a common Arab front: of Arabic-speaking states and also Sunni states."

* * *

A 45-minute drive north of Riyadh, on the dusty campus of Saudi Arabia's counter-radicalization program, counselors say they hope their country's Yemen operation will also win over another cohort: Islamic extremists.

Saudi Arabia's Interior Ministry says some 2,500 Saudis have left to Iraq and Syria in recent years to join groups such as the Islamic State and the al Qaeda-affiliated Jabhat al-Nusra. Many of the young recruits — the average age is between 18 and 25, according to the Interior Ministry — see their jihadist mission as an essentially humanitarian one. For years, they have watched fellow Sunnis in Syria and Iraq suffer at the hands of Iranian allies — whether Bashar al-Assad's regime in Damascus or Shiite militias in Iraq. Radical groups use the suffering as a lure: You have a duty to help, they say, because no state or government is fighting back against Iran.

At the Mohammed bin Nayef Center for Counseling and Care, where all returned foreign fighters must spend at least three months before returning to society, religious counselors say the Saudi operation in Yemen has given them a counter argument. "[The Yemen operation] show[s] them that when it is suitable, your government will do the right thing," says Dr. Hameed al-Shaygi, a counselor at the center and professor of the sociology of crime at King Saud University. "You cannot take these actions with your own hands and do it by yourself."

The domestic story mirrors an argument Saudi Arabia has repeatedly made overseas: that allowing Iranian influence to fester will only feed the agenda of radical groups. "In Yemen, you empower al Qaeda if you allow the Houthis to fight them, but if you stop the Houthis and help create an inclusive government, everyone will unite against al Qaeda," argues Saud Al Tamamy, a professor of political science at King Saud University. "[Doing so] will not allow al Qaeda to use the argument that the Sunnis are oppressed."

In other words, the Saudi de-radicalization program aims to convince the jihadists that the Saudi state can do a better job at helping Sunnis than any individuals can on their own. Nearly 3,000 jihadists have made their way through the kingdom's rehabilitation program since it began in 2005. According to the Center's director, Maj. Gen. Nasser Al Mutairi, 86 percent of them have returned to their normal lives without incident; 13 percent have relapsed, and of those, half have been re-arrested.

Proponents of the approach say they are confident it will work even better now with new leadership at the helm. King Salman is markedly closer to the religious elite than his predecessor, and the intervention in Yemen, his supporters say, has rallied Sunnis of all stripes to his side.

"It's like a competition: who will stand up for Sunnis against radical Shiites? The Islamic State is someone with a good stolen car," says Abdullah Al-Shammri, a former Saudi diplomat, making an analogy to the Yemen operation. "[The Yemen operation] is the newest Porsche."

* * *

Saudi Arabia's stance on Yemen has emboldened many here and across the Gulf to imagine new theaters for Riyadh's regional influence. They see the tides turning against Tehran and think: If Saudi Arabia is willing to push back in Yemen, why not in other Arab capitals like Damascus and Baghdad, too? The Syrian opposition is wondering out loud whether Saudi Arabia may start transferring more advanced weapons to the rebels, even if the United States objects. Riyadh recently said it would soon host a conference of opposition groups fighting Assad, in a bid to unify competing rebel factions.

"When the Yemen situation happened and the Saudis and others went into that coalition, they did so without the green light from the Americans. Now they feel they could do the same in Syria," says Adib Shishakly, the opposition Syrian National Coalition's official representative to the Gulf Cooperation Council (GCC) countries. "I think with the new Saudi administration, and with the guts they had to go to Yemen, things will change dramatically for us."

Yet the biggest risk to the Saudi regional leadership — and domestic unity — may be the Yemen operation itself. So far, airstrikes have been judged simply on the merit of the initiative itself, not on whether they is working. "For Iran now, this card — the Houthis — is burned," says Mohammed Al Sulami, an assistant professor of Iranian history at Umm al-Qura University and one of the kingdom's few fluent Farsi speakers. "Tehran will now try to fortify their relations with Syria and Iraq. But it's over for them in Yemen."

But Riyadh's position may weaken if the conflict drags on further, or fails to push back the Houthis. The Saudi coalition has met a number of its military objectives, such as eliminating the Houthis' stocks of ballistic missiles, but have so far failed to push the rebels from either the capital of Sanaa or the port city of Aden after six weeks of bombing.

International criticism may also start to grate. On May 10, the United Nations' humanitarian coordinator for Yemen accused the Saudi-led coalition of breaking international law, bombing schools and hospitals in a barrage of 130 airstrikes over 24 hours. Relief organizations are also warning of a humanitarian catastrophe as the conflict drags on.

So far, however, the war remains popular. Most Saudis say that the Yemen operation was warranted, and that the Houthis do indeed pose a direct threat. Back on Tahlia St., the young men say they are ready to fight.

"I support the attack, we need to show the Houthis we have military power," says 24-year-old Ibrahim. Soon, he adds, he'll join the army.
A new generation of leaders is now in power in Saudi Arabia and shape the Kingdom's future for...