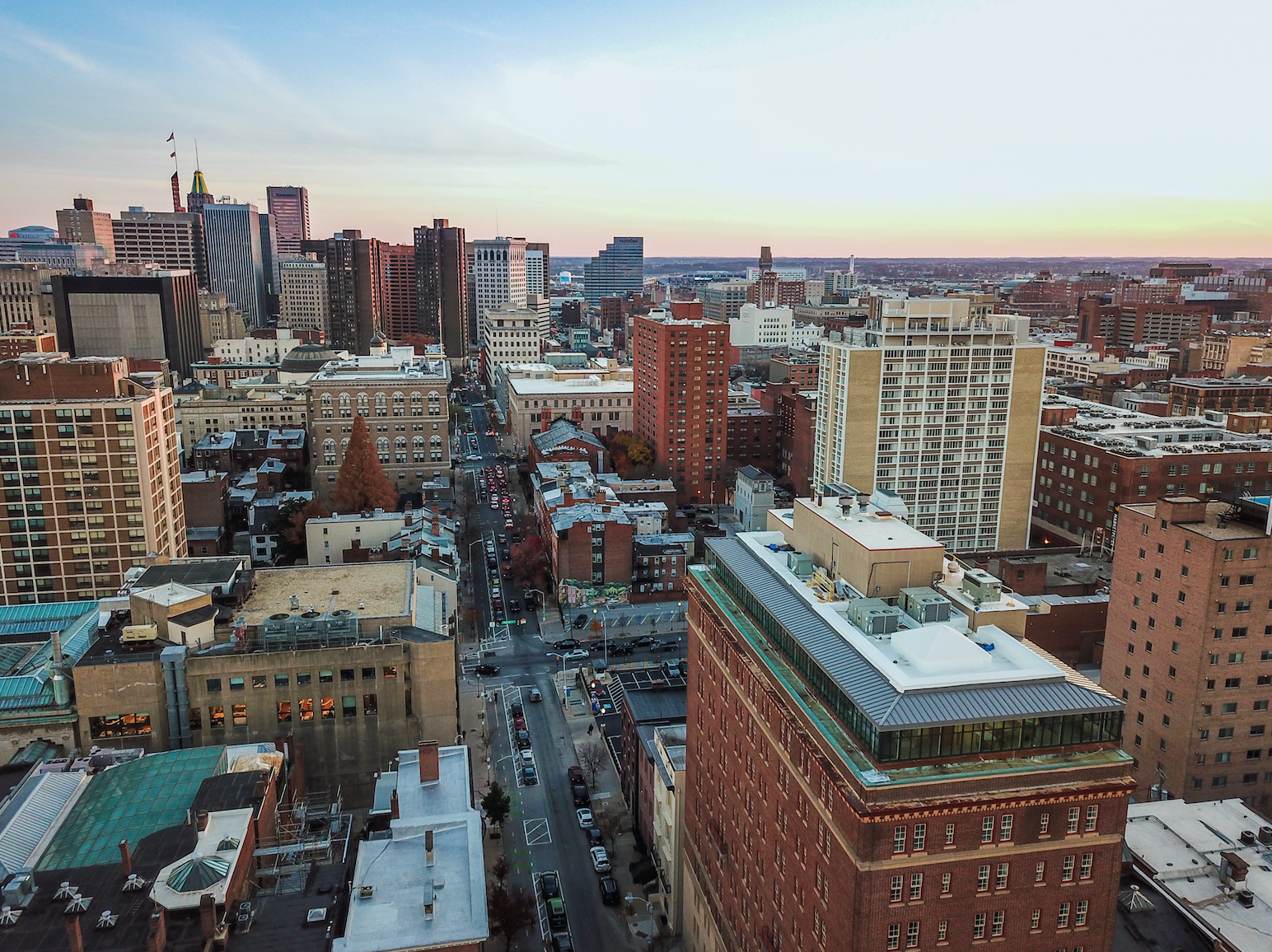 On the sweltering afternoon of June 6, thousands of protesters gathered in front of Baltimore's Harriet Tubman Solidarity Center on North Charles Street. Organizers passed out dozens of backpacks full of water bottles, granola bars, first aid kits, and hand sanitizer to volunteer medics. An informal motorcade, including a van spray painted with "Black Lives Matter," accompanied the demonstration, which eventually wound past the city jail, the Douglass Homes public housing complex, Baltimore City Police Department (BPD) headquarters, and City Hall. Trucks bore poster images of unarmed Black men and women killed at the hands of police: George Floyd, Breonna Taylor, and a litany of others.
The Saturday demonstration grew into one of Baltimore's largest public protests against police brutality and police department militarization since the death of Freddie Gray in 2015. Rev. Annie Chambers, an East Baltimore community activist who marched with Rev. Martin Luther King, addressed the crowd via a megaphone before the march began: "We are ready. We are fired up! We won't take it anymore!" An estimated 8,000 protesters turned out, chanting "No Justice, No Peace," joining solidarity marches in cities worldwide.
In the sky above Rev. Chambers and the throng of protesters, a plane could be seen briefly circling, passing behind a cloud, and re-emerging. No one seemed to be looking up, but the Cessna T207's battlefield-developed HawkEye II Wide Area Surveillance System cameras were looking down, and recording people's movements as protesters began marching, chanting "Say His Name" and "George Floyd" as they reached the shadows of Green Mount Cemetery.
Almost daily since late April, that Cessna propeller plane—equipped with a 192 mega-pixel, full-color video camera system—has been flying in circles over Baltimore at altitudes between 4,000 and 9,000 feet, up to 11 hours a day. Launched after surviving an ACLU court challenge filed on behalf of local civil liberties activists, the Baltimore police "spy plane" program, as it is derided by critics, has hit the halfway point of its six-month pilot run.
After more than 700 hours aloft over the city, just one arrest has been made with aid from the program's imagery data, according to BPD. Meanwhile, major Black Lives Matter protests have been among public street activities widely captured and recorded.
In late June, a second video camera-equipped Cessna also took off over the city, sporadically migrating out into surrounding counties. A third is on the way, police say. Soon, everything that Baltimore's 600,000 residents do outdoors in 90 percent of the city's 92 square miles could be recorded by a near-constant eye-in-the-sky. Known formally as the BPD Aerial Investigation Research Pilot Program, the initiative is, for all intents and purposes, a high-cost reboot of the secretive 2016 surveillance collaboration between an embattled BPD and the private Dayton, Ohio-based company Persistent Surveillance Systems (PSS). The tab for the $3.7 million experiment is being picked up by a third-party—Arnold Ventures, LLC, a data-oriented philanthropic fund run by a billionaire former Enron trader and hedge fund manager, and his wife. Arnold Ventures funded the 2016 surveillance flights, too.
For Baltimore police, the purpose of the do-over is not to track protesters, who are likely scooped up in the automatic surveillance net (along with residents, visitors, and workers in the city), but to locate witnesses, suspects, and vehicles related to serious "target crimes" such as homicides and armed robberies. For Persistent Surveillance Systems, the intention goes beyond helping city detectives solve crimes: Baltimore is a testing ground to help market the company's technology nationwide. Why the repeat performance here? For starters, poor record-keeping by the police department apparently hindered any real study of the 2016 surveillance effort. According to reporting by the Baltimore Sun two years later, the best anyone call tell is that aerial footage may, or may not have, played a role in closing one of the roughly 100 murder cases during the 2016 flights.
Despite the hue and cry after Bloomberg Businessweek broke the surveillance story in 2016, Baltimore Mayor Bernard C. "Jack" Young and the Board of Estimates, where Young influences the majority of votes, approved the current pilot contract on April 1. In doing so, Baltimore earned the dubious honor of becoming the first U.S. city to contractually agree to be continually monitored by surveillance planes.
This time, at least, outside researchers from New York University and the RAND Corporation—albeit funded by the same entity paying for the pilot, Arnold Ventures—have been hired to evaluate the initiative. Morgan State University researchers, with funding from the Abell Foundation, will be also provided with imagery, investigative reports, and other information.
In April, David Rocah, senior staff attorney for the ACLU of Maryland, had called it "absurd" to consider the plan in the midst of a pandemic and stay-at-home orders. That said, community response has been mixed. Though controversial, the aerial surveillance program has some local support, including more than 70 percent of 500 city residents polled late last year. Ross T. McNutt, a former U.S. Air Force officer and PSS founder, has claimed his surveillance operation can dramatically reduce cities' murder rates­—throwing out a figure of 20-30 percent—by solving and deterring crimes. City Council President Brandon Scott, the Democratic nominee for mayor and an outspoken opponent of the surveillance planes, tried to defer a contract vote, then voted against it.
"It's nothing other than a gimmick," Scott says of the promise that surveillance planes will put violent criminals behind bars and reverse the shooting epidemic in Baltimore. "It's nothing other than someone trying to play against a city that's hurting with violence, and that's why people will reach out to something like this because they're looking for anything. But it won't replace a real plan for public safety...We shouldn't be the guinea pigs. But we are."
A researcher with a doctorate from the Massachusetts Institute of Technology as well as former Air Force officer, McNutt developed his wide-area persistent surveillance system—multiple cameras placed at different angles at the bottom of a plane, with their video feeds stitched together by computers—for hunting down bombing suspects on battlefields in Iraq and Afghanistan. Seeing its effectiveness in the Middle East, McNutt has said, it dawned on him that his surveillance system could be converted for use in urban America. After leaving the military in 2007, he set up his venture in the hangar of a small airport outside Dayton, Ohio—home to the airplane's inventors, the pioneering Wright brothers, whose 1903 first flight was soon weaponized when the U.S. Army became the brothers' first government customer. For more than a decade, he has been trying to sell his technology to cities and local law enforcement agencies.
McNutt, whose jocular high football coach demeanor belies a sharp engineering mind and relentless salesmanship, has compared his technology to "a live version of Google Earth," with a rewind button. Under the Baltimore agreement, surveillance footage is to be played back later, like TiVo, upon request from police investigators. "You can follow someone back from a murder scene, to the house they came from, and then to the house they go to," McNutt explained for a pitch just a few months ago in Kansas City, MI.
McNutt has tried to work his magic coast-to-coast, and beyond. In 2012, the Los Angeles County's Sheriff's Department and McNutt's planes tried wide-area surveillance over Compton, California, without notifying residents or elected leaders. In 2014, he pitched Dayton the idea, but ran into stiff civil liberties opposition from the community. In 2016, without knowledge of the mayor, City Council, or citizens, then-Baltimore Police Department Commissioner Kevin Davis permitted the months-long surveillance until the program was exposed. (Ever the true-believer, the publicity-seeking McNutt fully cooperated with Bloomberg Businessweek to break the story of the undisclosed flights.)
In 2017, Miami-Dade police expressed interest, but that inquiry was also beaten back by privacy advocates. He tried Philadelphia, to no avail. McNutt did get a brief commission from the city of Juarez, Mexico, in 2009, where his company tackled various crimes, including helping solve a murder via a rather impressive analysis. He has also landed one-off coverage of events, including a NASCAR race and the Ohio political rally where Sen. John McCain announced Sarah Palin as his running mate in 2008, but otherwise he failed to nab a big contract from a city.
"I don't have good statistical data yet," McNutt told Bloomberg Businessweek in 2016, referring to Baltimore, "but that's part of the reason we're here."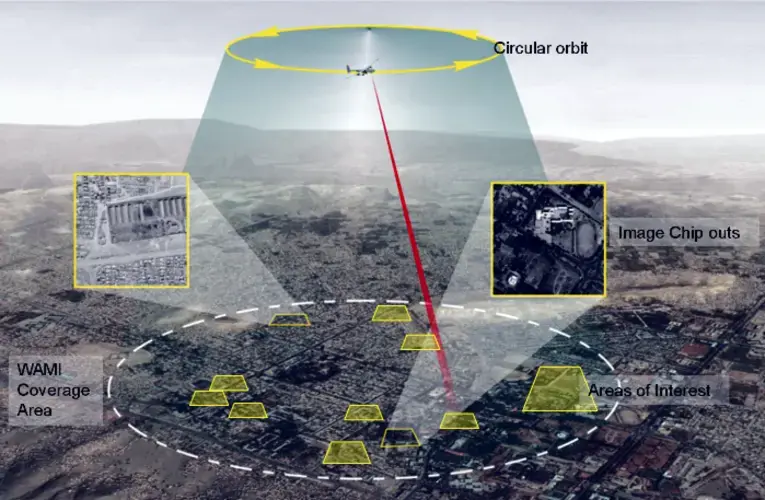 With homicides totaling more than 300 annually for the past five years and the highest per capita murder rate in its history last year, Charm City serves as a seemingly irresistible test site for McNutt and Persistent Surveillance Systems, but the plan is problematic for other reasons: Surveillance so far has predominately centered on majority Black neighborhoods in the city. Since taking off this spring, the initial plane has generally flown in wide circles around Southwest and West Baltimore—sections of the city with large Black populations—as well as Southeast neighborhoods and downtown, according to online flight trackers based on FAA and other flight data sources. Overall, the police department says, flights are scheduled over areas where BPD data indicates most homicides occur, and the images it records are used after a crime has been committed and an initial investigation determines aerial footage might be helpful.
"The route for the AIR Pilot Program is based on data to support investigation of only serious offenses, to include murder, non-fatal shootings, armed robberies and car-jackings crime categories," BPD communications director Lindsay Eldridge says. "The program is not real-time, active surveillance, but is only used for investigative look-backs for crimes within the specific categories described above [and] can only be accessed if an incident has occurred within those categories."
Vehicles can be seen in the images, though McNutt—who did not respond to several requests for a comment for this story—and Baltimore Police Commissioner Michael Harrison have said the planes' cameras only collect low-resolution "dots," which indicate a person but cannot identify physical characteristics such as race or facial features. (The "dot" often looks more like an elongated "line" during analyses, according to McNutt's presentations, and the PSS website says the HawkEye II provides a 1/2-meter resolution—the ability of a sensor to pick up objects a half-meter in size or more. McNutt told viewers watching a recorded murder during a presentation to the ACLU: "This is your victim. And you can actually see the guy doubling over, there.")
Police plan to identify suspects or witnesses partly by cross-checking images with the department's 750-plus CitiWatch CCTV video cameras, as well as license plate readers and other policing tech. It's worth noting that PSS, not the police department, owns the imagery data collected. Under the contract, however, unrequested data is to be deleted by PSS after 45 days, and PSS cannot sell images elsewhere. Data requested by police for investigations becomes part of a case's permanent file.
How are things going at the halfway mark? As of July 27, according to the police department, 72 aerial imagery analysis, or "evidentiary packets," have been forwarded from PSS, at the request of the BPD, to police investigators. According to BPD, one homicide arrest to date has been made at least partly based on aerial surveillance. In a second shooting case, a vehicle and person of interest have been identified with the assistance of aerial surveillance. Those investigations are ongoing. Meanwhile, homicides in Baltimore continue unabated despite the planes and a raging pandemic that is keeping many people indoors.
The city counted 191 homicides by late July, compared to 196 by the same time last year, as reported by the Sun, keeping pace to approach last year's 348 murders, a rate of 57 killings per 100,000 people, the worst homicide rate in the city's history.
More recently, a second Cessna T207, has started widening the surveillance range, circling or crisscrossing neighborhoods including Charles Village, Belair-Edison, Hampden, and Roland Park. A possible red flag: the second plane has also taken unexplained jags out into Baltimore, Howard, and Anne Arundel counties, according to publicly available flight data. Police say images are only captured within Baltimore city limits, though even the BPD project's "Total Coverage" plan appears to go outside city boundaries. During some orbits, PSS-hired planes have flown over Towson, Lutherville-Timonium, and Middle River, among other areas, meaning they've at least been capable of recording county residents' movements outside as well.
Both Commissioner Harrison and Baltimore County leaders said they are unaware of such flights. Harrison points out that BPD doesn't control precisely where the planes go. "Though we don't control the planes, we're under contract and it's to their advantage to live up to it, because we're their first client," Harrison says.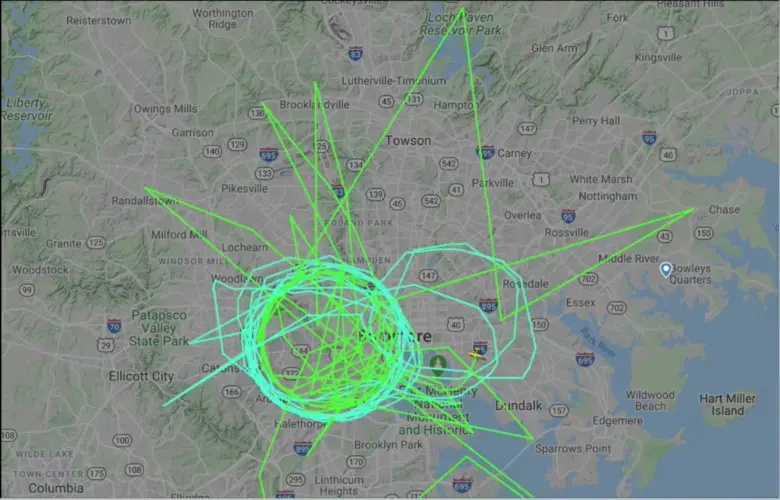 Dori Henry, Baltimore County's communications director, said PSS has not contacted county officials nor the police department about its flights, and they have no knowledge of data being collected in the county. "We currently have no plans to use such technology," she adds. Baltimore County Councilman David Marks, who represents Towson and other areas, said he was unaware of any notifications to the county when presented with an aerial map. "I am not opposed to surveillance planes to reduce crime," Marks says. "I believe we need many tools to reduce what seems to be an escalating crime rate, but I do not appreciate city-operated surveillance without consultation with Baltimore County officials."
Meanwhile, concerns about the infringement of civil liberties, in particular the potential for abuse in the filming of Black Lives Matter activists and other protesters, remain. So does uneasiness about putting a massive new surveillance tool in the hands of a police department currently under a U.S. Department of Justice consent decree, in the wake of a 2017 federal finding of widespread racial bias, corruption, and police brutality.
Federal aerial surveillance planes are in the air, too, across the nation. The Department of Homeland Security has surveilled Black Lives Matter protests from the air in at least 15 U.S. cities, recording weeks of protesters' movements on the streets following Floyd's death—dispatching drones, helicopters, and planes, according to reports by The New York Times.
On June 1 in Baltimore, the city's PSS-operated surveillance planes were in the air when thousands of protesters flooded I-83 and other areas, and airborne during the massive protest on June 6, and later on June 12, when the flight path encompassed City Hall as protesters painted "DEFUND THE POLICE" on Gay Street as the City Council debated the proposed $550-million police budget.
The Cessna T207 and its battlefield-developed cameras flew overhead the next day again, circling near protests outside Douglass Homes. A week later, during a Juneteenth tribute, the plane's path tracked close to other peaceful demonstrations downtown, according to flight tracker data. And when the statue of Christopher Columbus was lassoed, pulled down, smashed up and rolled away by protesters chanting: "Hey, hey, ho, ho, this racist guy has got to go!" on Independence Day? The surveillance plane flew nearly directly overhead as Columbus was dumped, headless, into Baltimore's Inner Harbor.
Baltimore police say the planes are not targeting protesters at all. "Protests are not included in the scope of the AIR Pilot Program and there are no scenarios of the [aerial surveillance] following public protest on city streets," Eldridge says. In an e-mail responding to a Baltimore Magazine query about the Columbus statue removal by protesters on July 4, which Harrison said is being investigated, Eldridge emphasized that "the AIR Pilot Program is NOT being used in any investigation of the Columbus Statue."
While police say they aren't surveilling protesters, under the contract it appears they technically can. The police commissioner, if he requests in writing, can access surveillance "in addition to target crimes...in extraordinary and exigent circumstances," and in "real time." Harrison has not requested any real-time footage, Eldridge says.
Regardless, critics argue that incessant, Orwellian-style surveillance affects individuals' sense of freedom to express First Amendment-protected speech.
Rocah, of the ACLU of Maryland, says the planes are a problem for everyone, including those "who came to a demonstration and who they met with, and where all those people live and what they do....That is dangerous [and] fundamentally incompatible with a democratic society. That is not a power that the government should have in a democracy."
The FBI, which contends it does not monitor activity protected by the First Amendment, keeps a fleet of higher-resolution surveillance planes, one which flew over Washington, D.C. protests in June. According to BuzzFeed, which has tracked the plane's flight paths, it's the same aircraft that notoriously flew over Baltimore during unrest after Gray's death in 2015. At the time, the FBI claimed the planes took video surveillance of Baltimore streets to help local police prevent violence. Yet footage later acquired by the ACLU and reported by BuzzFeed revealed apparently peaceful protests and marches in Baltimore were recorded as well.
At the moment, there is nothing Baltimoreans can do to stop the remainder of the pilot from continuing. A U.S. District Court judge allowed the pilot to go forward in April, but that decision is being appealed by the ACLU, with a court hearing likely later this summer. The ACLU argues that Baltimore's aerial surveillance pilot program poses a long-term threat, whatever the current limited-scope guarantees. "Although there are no indications that the BPD has used this program to target particular protesters, it continues to record video of every protester's daytime movements in Baltimore, in violation of their First Amendment rights," says Ashley Gorski, staff attorney for the ACLU National Security Project. "We have serious concerns about how it may be used in Baltimore and throughout the country."
Harrison, not surprisingly, sees things differently. He compares the recordings to smartphones that have been used widely to livestream or record protests and "many other devices and cameras that are being used without regulation." Unsaid, of course, is that those smartphones are not in the hands of local or federal law enforcement. Still, he assures that the police department intends to stick to the intended purposes in the contract.
In truth, Harrison appears ambivalent about the whole project. About 18 months into the job, after arriving from New Orleans amid high expectations, he has helped reform police department operations, but been unable to curb shootings thus far. Under pressure, like so many other Baltimore leaders, he seems willing to try almost anything, including 40-year-old Cessnas equipped with 21st-century tech. "It's not a single tool that leads to arrests," he says. "Sometimes even the best technology just can't give you what you need. It seems as though it has taken us a long time to get to where we're using it effectively," adds Harrison, who initially resisted using the "untested" approach. "We started off with zero expectations. I'm not either happy or sad about the results yet. We're just waiting to see what the data shows."
Harrison also admits the program likely is not worth taxpayers funding the hefty price tag, potentially as high as $8 million annually based on the pilot, after the privately-funded pilot program runs out. "It probably would not be supported publicly, because of the dollar amount and its outcomes thus far."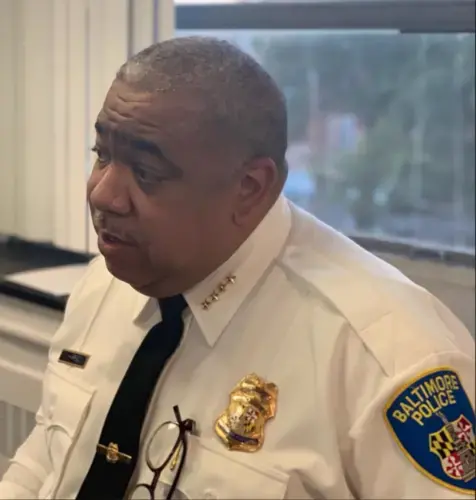 Meanwhile, on the PSS website, the company is already advertising the program's efficacy. On its homepage, the "Information on Baltimore" tab links to a "Community Support Program" featuring an image of Baltimore and unproven claims, including "Our program helps law enforcement [in] deterring crimes before they are committed." Harrison partly opposed the program over the company's prediction the technology would reduce the city's "murder rate by 20 to 30 percent," and other "unsubstantiated claims."
In a March virtual community forum, Harrison admitted "the hardest thing to track is deterrence."
"For me, the planes shouldn't be there, period," says Scott, the 36-year-old City Council President, who knows something about experimental policing programs and describes them as a distraction that won't resolve Baltimore's wider crime problems. He grew up in Baltimore's Park Heights neighborhood when the now-controversial Zero Tolerance era of policing launched in the 1990s."The plane has not been proven to do what they say it's going to do."
There are other downsides to aerial surveillance over the city, beyond First and Fourth Amendment issues. Already, some residents have protested the oppressive, unceasingly loud drone when the large Cessna T207 Turbo Stationair 8 with its 300-horsepower engine, flies at 6,000 feet or lower, sometimes due to clouds, other times in fair weather, flight data shows.
Many city residents, particularly in West and East Baltimore have essentially grown up in neighborhoods already surveilled, including the old police "blue light" cameras and now CitiWatch CCTV video cameras and the noisy Foxtrot helicopter, with its high-powered beams. And there are questions to consider about whether constant aerial surveillance is likely to build trust between communities and police—an established key to solving and preventing crime—or erode it further.
There are also considerations about the trauma associated with living under unceasing police surveillance.
Andre Powell of the Peoples Power Assembly helped organize the June 6 march. Wearing a black T-shirt reading "Stonewall still means fight back," he stepped inside the Tubman center's small office to talk about the surveillance plane, which has been on his mind.
"Surveillance can create insecurity in the community. I know it. I've lived it," says Powell, who described police helicopters as a constant overhead presence for decades over Black communities in the city, especially during the hot Baltimore summers. "Police say it's for crime prevention purposes. Now they just have a sanctioned way to track people day after day."
"You can't walk down the streets in peace," he adds, describing one afternoon strolling along St. Paul Street. "A helicopter stopped above me, shining its light down on me, so I looked up to see what they were looking at. And this was in the middle of the day," he says. Three police cars pulled up. "They asked where I was going and what I was doing. They were looking for a guy in a short gray coat, and I was wearing a long black coat. It was all just because I was Black."
"It creates a feeling of helplessness, a feeling that you are trapped and constantly being watched, and that creates resentment," Powell adds. "It's all part of the constant targeting of people of color that creates resentment that builds up. So we march in the streets."
---
Baltimore Senior Editor Ron Cassie edited and contributed to this report.
RELATED ISSUES

Issue
Bringing Stories Home
Bringing Stories Home

Criminal Justice

Racial Justice
RELATED INITIATIVES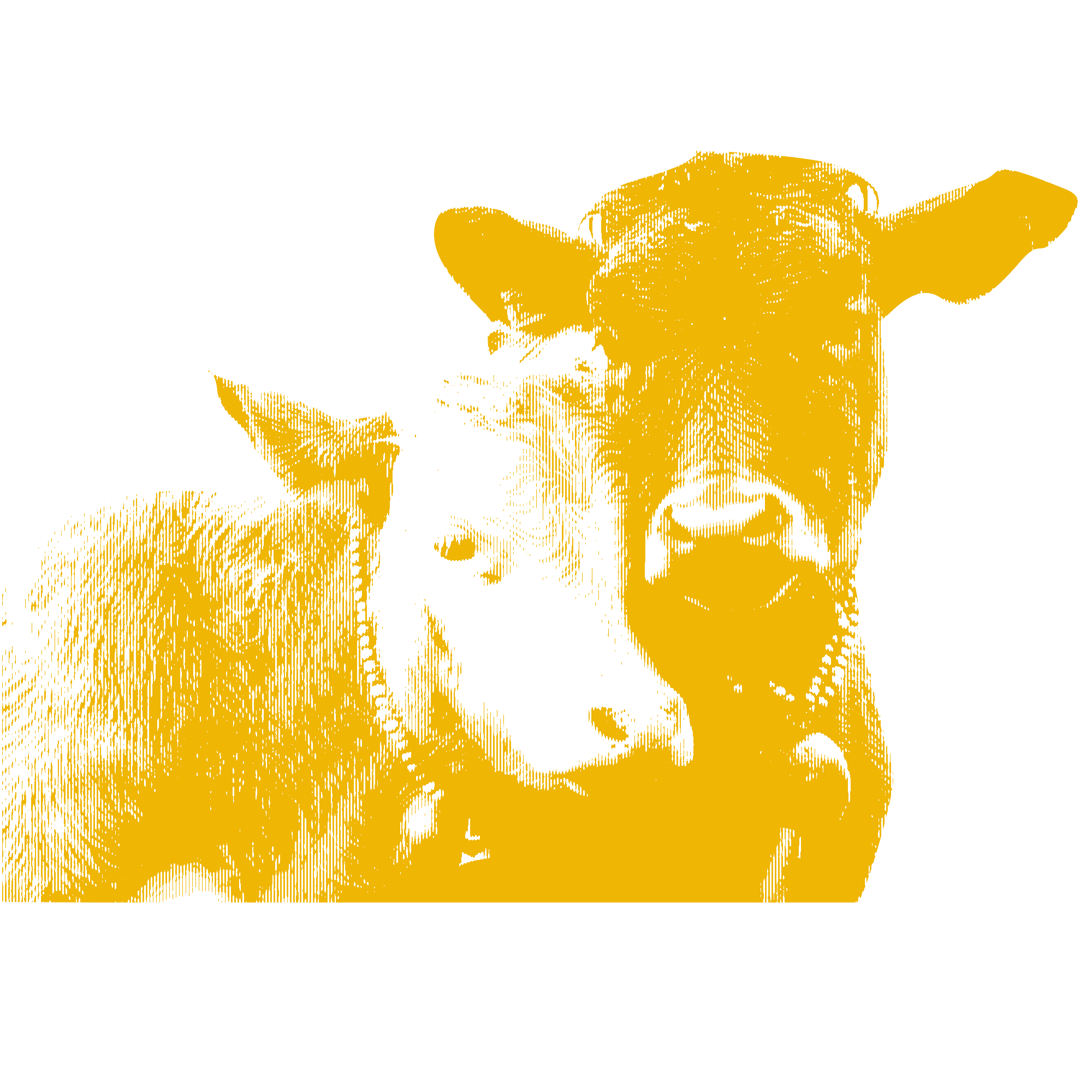 Initiative
Bringing Stories Home
Bringing Stories Home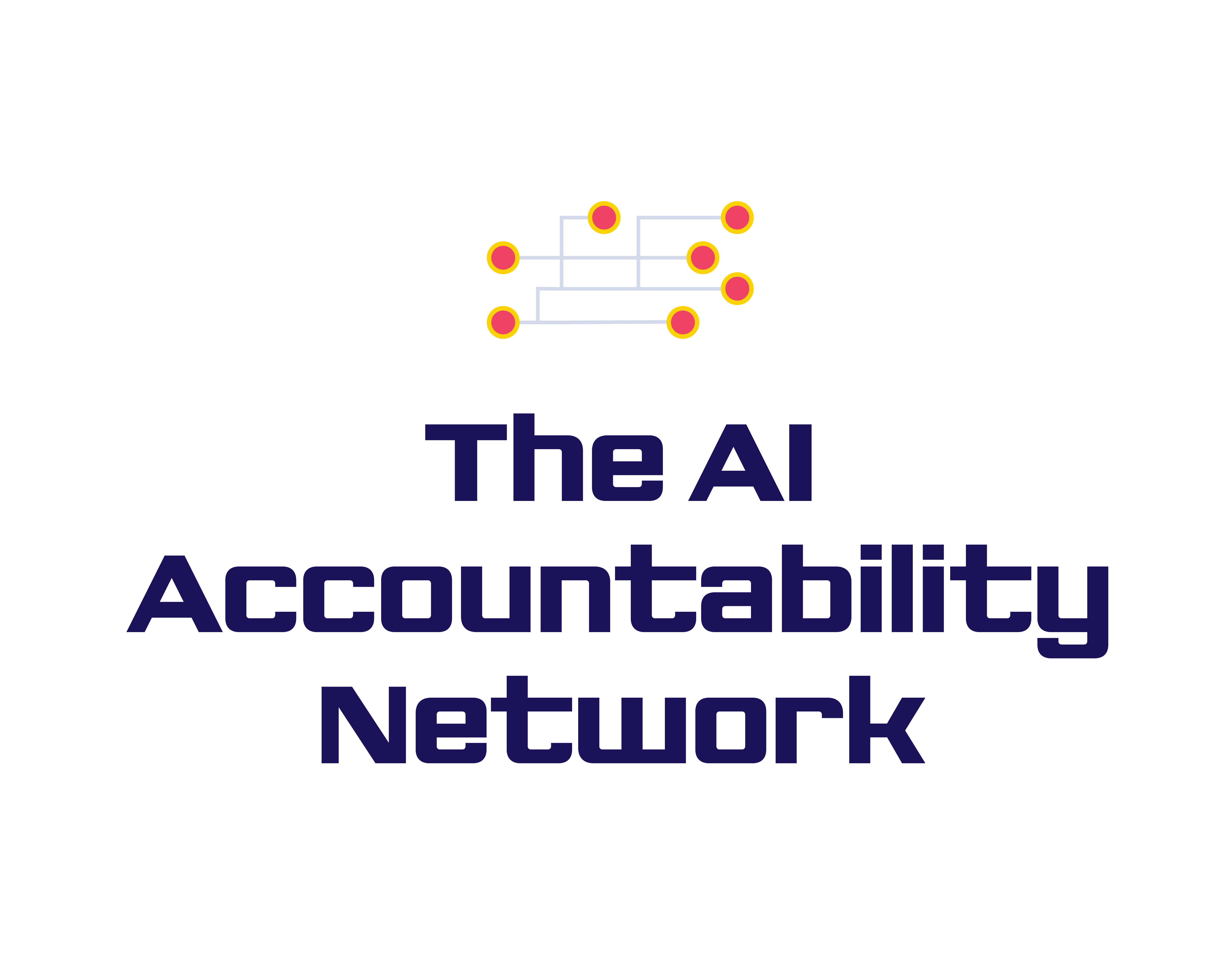 Initiative
AI Accountability Network
AI Accountability Network