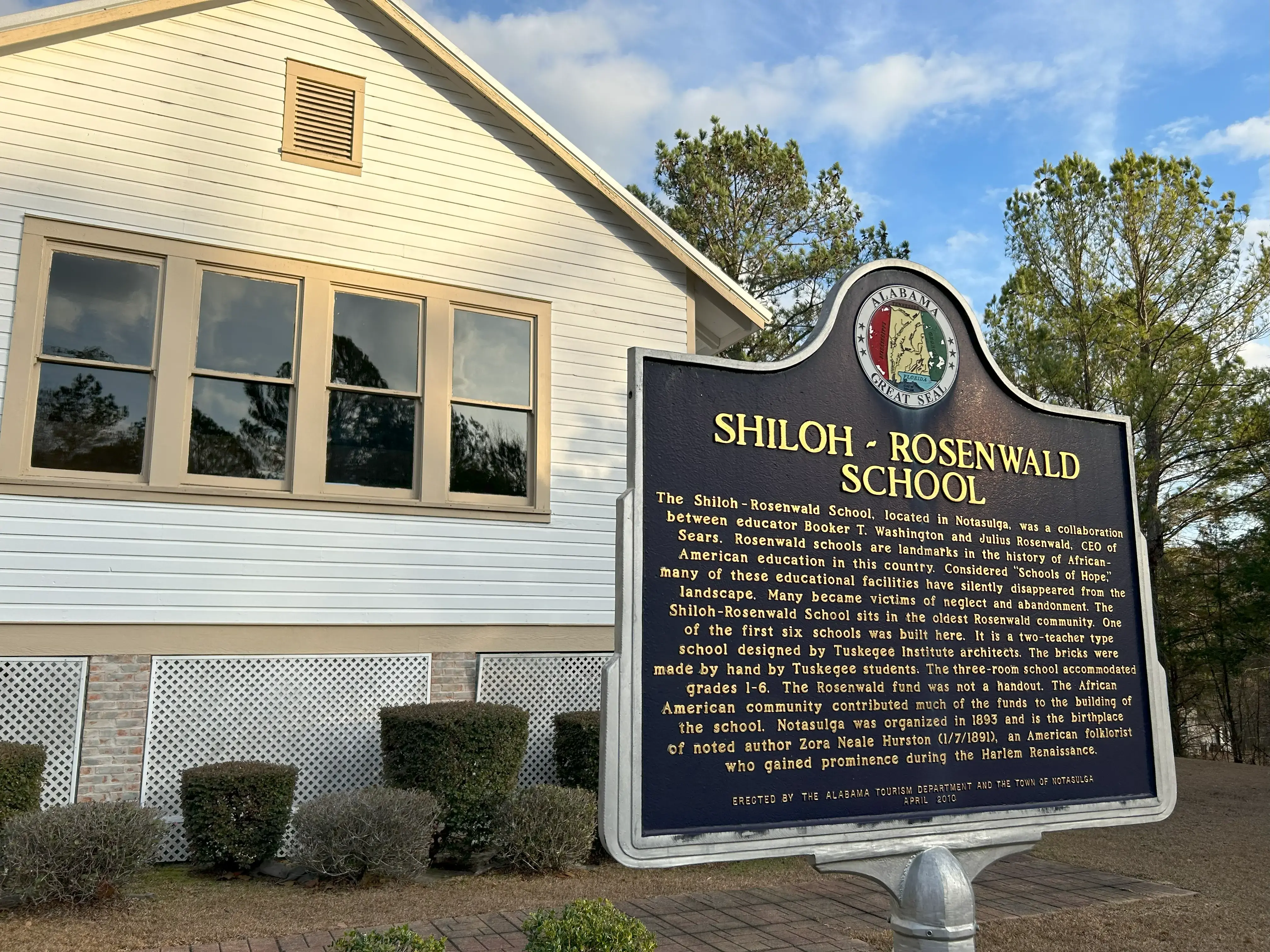 The A. Quinn Jones Center stands on a leafy city block in the historically Black Pleasant Street district in Gainesville, Florida, a neighborhood in flux where historic homes stand alongside modern apartment complexes. As students arrive at the entryway for a school day like any other, they encounter a display of the school's remarkable history alongside a photo of the school's namesake, who served as its principal from 1923-1956 and made it the second accredited Black high school in Florida.
Then called Lincoln High School, the school was a Rosenwald School, part of a groundbreaking progressive experiment that stretched across the segregated South to advance education for Black children. Lincoln was one of roughly 5,000 schools of its kind, constructed between 1917 and 1932. By 1928, a third of rural Black children in the South were educated at a Rosenwald School. Today, only about 500 remain standing.
---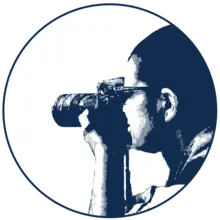 As a nonprofit journalism organization, we depend on your support to fund more than 170 reporting projects every year on critical global and local issues. Donate any amount today to become a Pulitzer Center Champion and receive exclusive benefits!
---
The Rosenwald project was a partnership between Booker T. Washington of the Tuskegee Institute in Alabama and Julius Rosenwald, the son of German-Jewish immigrants who would become a prominent progressive philanthropist. Rosenwald believed ending antisemitism and racism in America went hand-in-hand, so he invested heavily in Black education. The Rosenwald Fund provided matched grants for the schools, requiring administrative buy-in from white school boards and some fundraising for construction by Black communities.
Not just a place for vocational education, Rosenwald schools like Lincoln prepared their students for university and beyond, explained Carol Richardson, museum coordinator of the A. Quinn Jones Museum & Cultural Center across the street from the school.
"Well Lincoln was different," Richardson said. "Mr. Jones believed in English and math and Latin and oratorical. Those kids—they were ahead of their time."
Supporters of Rosenwald schools are now debating what to do with these historic buildings, which are fast-disappearing. The ensuing conversation is bringing up questions about American identity, race, and ethnicity, as well as who, exactly, benefits from historic preservation.
On the one hand, some supporters believe placing Rosenwald schools under the care of the National Park Service is the answer to their preservation. Dorothy Canter, a self-described "National Park junkie," is president of the Rosenwald Park Campaign, the main non-profit advocating for a Rosenwald National Park. Canter has been involved with the National Parks Conservation Association for 34 years; she was moved by Rosenwald's story.
"What he was able to do was just inspiring," Canter said. "And I knew, because at that time I visited over 300 National Park units, that there was not one National Park unit that celebrates the life and legacy of a Jewish American. And seven plus years later, that is still the case. And so on many fronts, this story was very appealing."
On a larger scale, Canter said there are other significant gaps in the National Park system that this one would help fill. Notably, there is no park that commemorates a Jewish American, Black-Jewish partnerships, the impact of Rosenwald schools, or philanthropy.
The term "National Park" may invoke Yellowstone or the Grand Canyon, but the National Park System actually encompasses 85.1 million acres of land in the United States of various titles and designations. Canter said the campaign is eyeing several options for their proposed Rosenwald project.
Ideally, Canter said, the campaign is aiming for a national historic park that would be created through national legislation. (A designation that preserves sites ranging from Independence Hall to the former residence of Harriet Tubman.) But the campaign would also be open to a multi-site national monument, which are more often created through proclamation by the President under the Antiquities Act of 1906. She said she hoped that if the campaign chose this route that the monument would be approved before the end of President Joe Biden's current term.
In January 2021, the United States Congress indicated some legislative support for the project, passing an act instructing the NPS to survey sites for a Rosenwald national park. The legislation was based upon input from the Rosenwald campaign and its independent surveys and site visits. The NPS survey has yet to be conducted, since the park service is facing an extensive backlog of studies, which require extensive time and resources.
But some communities with Rosenwald schools seem to be unaware of the National Park campaign, instead prioritizing local preservation and community needs. At the A. Quinn Jones Center, the group could not speak for the Alachua County School Board, but could not imagine how a working school could be a part of a National Park.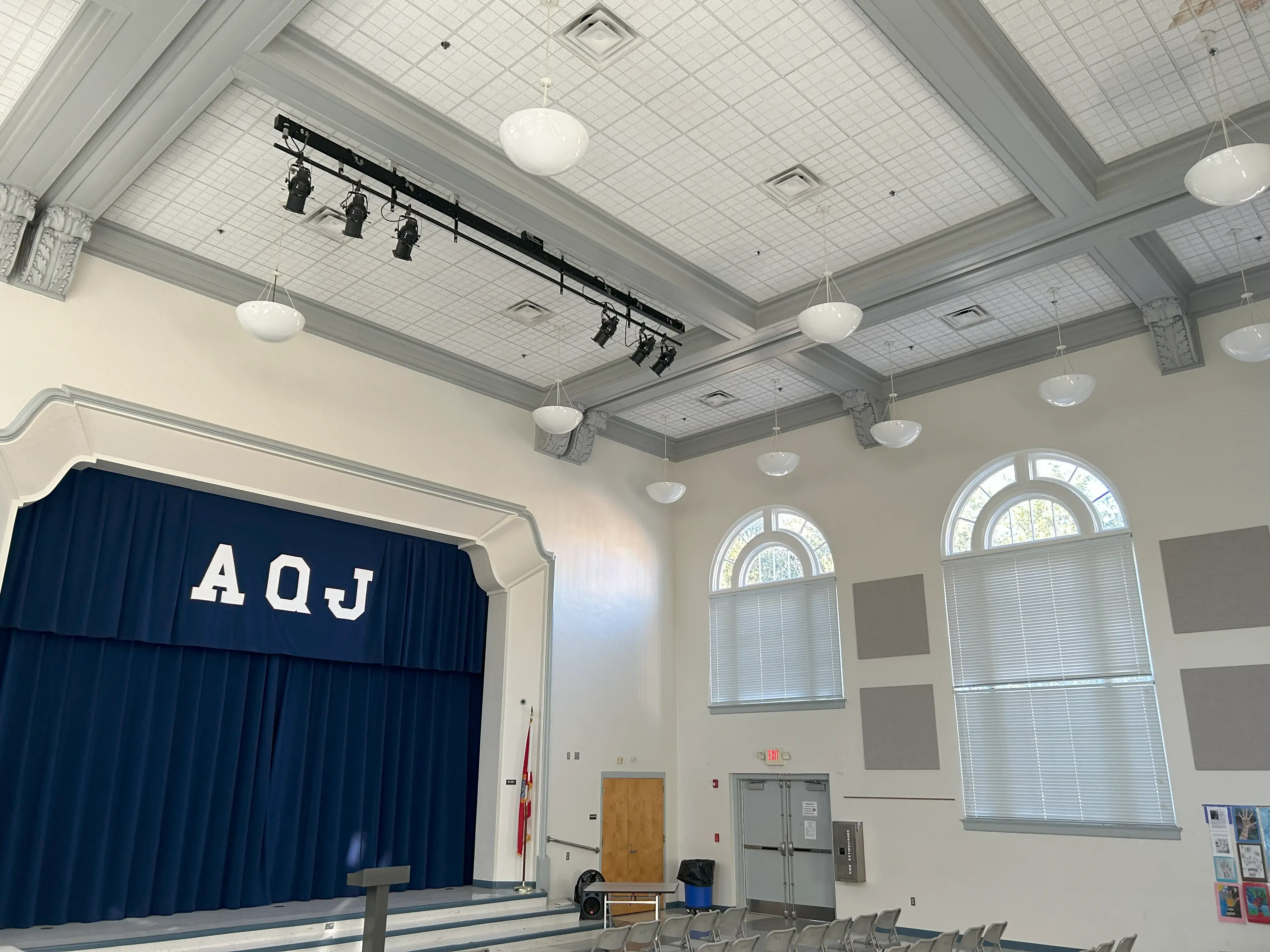 "I can't see it being a national park, because it's still an operating school owned by the school board," said Melanie Barr, secretary of the Alachua County Historical Commission. "And is the federal government going to buy it from them? I don't see that."
Richardson said she was not sure if the campaign had contacted the school district. She also emphasized current students' needs.
"Anything that will bring a beautiful positive light to the school I think would be great, but not at the expense of the students," Richardson said.
Part of what allowed the fund to operate at such breadth in the 1920s and 1930s was that individual planning was so localized—some communities did not even know the schools in their backyards were Rosenwald schools. Barr said people in Gainesville at the time did not know that Lincoln was funded through Rosenwald.
"No, people really didn't know because he would just donate money and then he didn't come down to look at it or have anything to do with it […]" Barr said. "In the history of Lincoln High, I don't even think they mentioned Rosenwald."
Instead, many communities choose to focus on the local people who taught and learned at Rosenwald schools. Claudia Stack, an educator and filmmaker who ​​started the African American Educational Heritage Conference at the University of North Carolina Wilmington, has worked with community groups to preserve a number of Rosenwald schools across the state. Stack, who is white, said she is cautious as an outsider looking in.
"I think one thing that happens is that people like myself, European-Americans, we tend to fixate a lot on the buildings—I know I did for a long time," Stack said. "Almost like a fetish thing. Like you want to almost collect them and enumerate them and say, isn't this great?" Instead, Stack said it's important to think about the people who made the buildings come alive, a realization instilled in her by Dr. Richard T. Newkirk, her frequent co-collaborator who is an alumnus of a Rosenwald school.
"They were special and important," Stack said. "They symbolize the sacrifice this community made for education. But buildings are just buildings, after all, except for the people inside of them."
Stack said preserving the schools is about helping alumni to maintain a connection to their history and to acknowledge Black Americans' educational heritage, where teachers fostered excellence. She said the techniques teachers developed in Rosenwald schools were so cognitively acute that modern schools have much to learn from them.
Furthermore, she emphasized the danger of white Americans viewing Rosenwald schools and the era of segregation nostalgically. Stack reflected on her own training and the harmful stereotypes it perpetuated about Black educational history.
"For me as an educator, the reason that I've been so driven is because they serve as like a locus of memory and history that is like a touchstone so that people like myself, teachers who went through even master's programs—you know I have a master's in science education from the Harvard University Graduate School of Education," Stack said. "Not one time in that program was a Black school building mentioned."
---
Like Rosenwald and Washington on a national level, the local leaders associated with Rosenwald schools dedicated their lives to the education of young Black people in their communities. That's why the Pleasant Street community back in Gainesville decided to memorialize A. Quinn Jones, who made Lincoln High the second accredited Black high school in Florida.
"And I can remember he had a very distinguished, high pitched voice, but his whole mentality and vision was that I'm raising young people to be citizens," said Dale Harris, president of the Pleasant Street Historic Society. Harris, who attended Lincoln High School in 1956, said the school was a center of the tight-knit community during segregation, with education an integral part.
"And we were like a family," Harris said. "And I guess it was because of that isolation, life was normal. We didn't know that there was something wrong. Yeah, I didn't know that we should be integrated out. It was just the way of life. But our teachers were also our neighbors, were also our mentors, our other set of eyes, our parents."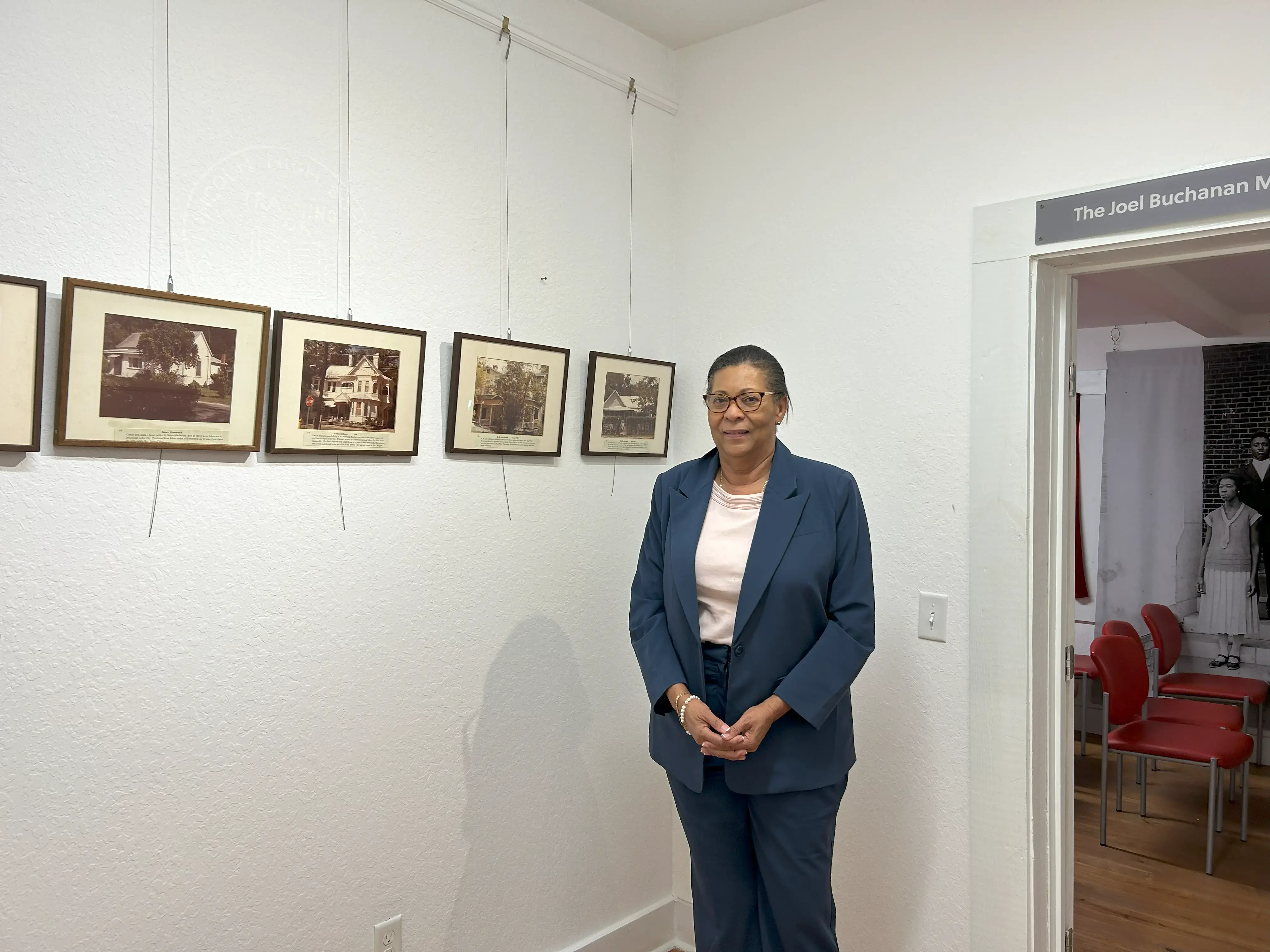 ---
Rosenwald Schools were constructed to be state-of-the-art in often neglected areas. In areas without electricity, the schools' architects at the Tuskegee Institute designed plans with large windows for natural light.
"There was a lot of intention in the way that they were laid out and the way that they were oriented on the site," said Heather Slane, an architectural historian at hmwPreservation who has surveyed Rosenwald schools throughout North Carolina and consulted proposals for their inclusion on the national register.
Because of their locations in mostly impoverished rural or gentrifying areas, though, many Rosenwald school buildings are at risk of destruction or neglect. In 2002, Rosenwald schools were placed on the National Trust for Historic Preservation's list of most endangered historic places in America.
"A lot of those schools ceased to exist anymore," said Charlene Neuterman, Community Services Director for the city of Cocoa, Florida. "And so either they got run down or they just demolished them. Very few still remain. I don't know how many still remain today, but it's a very small number. And some of the ones that still remain are not even in great condition. We have one of the lucky buildings that was built as a stronghold—obviously it is block, it isn't going anywhere."
Neuterman has written most of the grants to preserve the cinder block Rosenwald School in Cocoa, now shared by the non-profit Alliance for Neighborhood Restoration and the Leon and Jewel Collins Museum of African American History and Culture.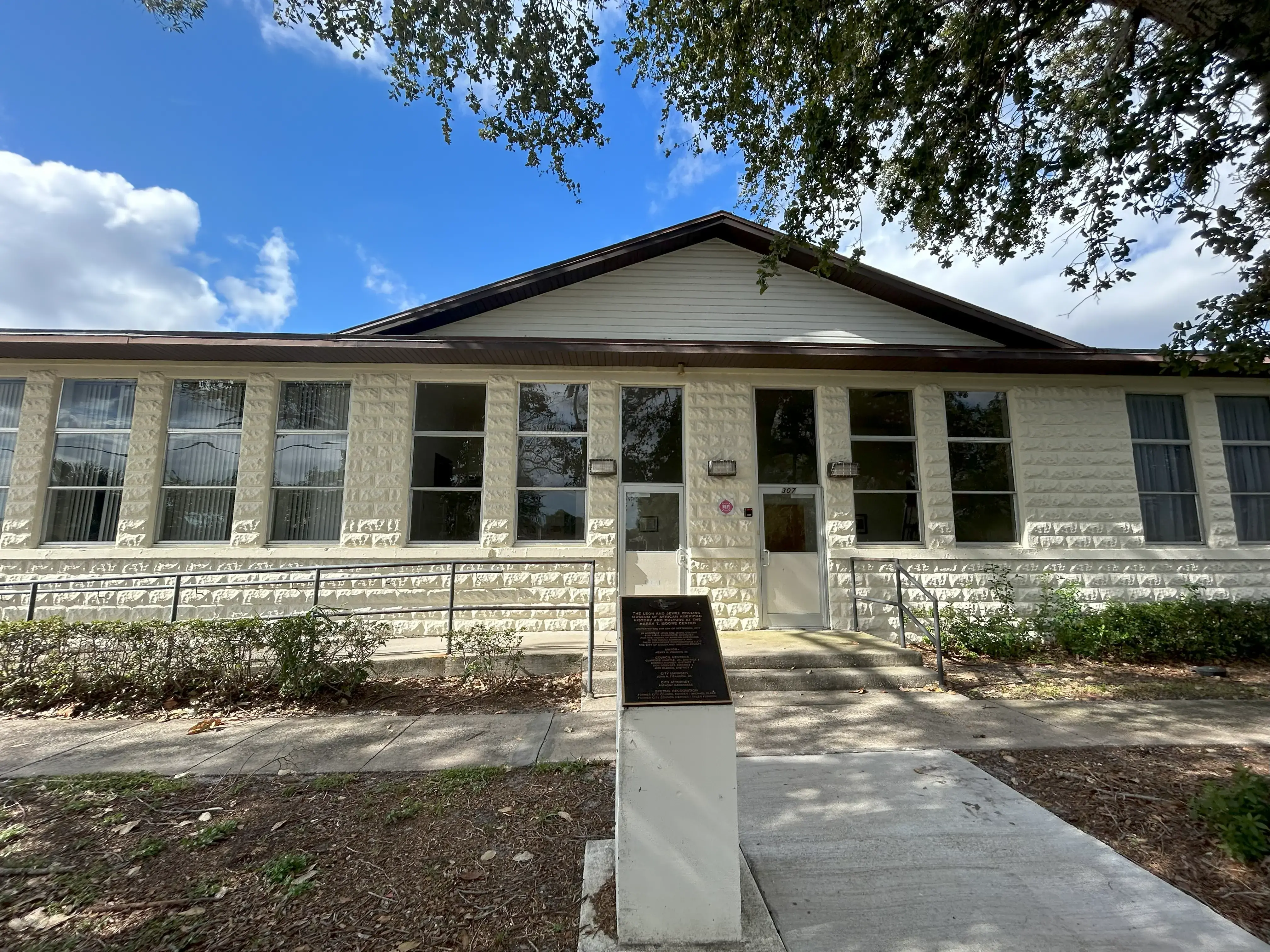 In 2019, Neuterman was successful in listing the school on the National Register of Historic Places. Still, Neuterman said it was difficult to get in touch with those who care for other Rosenwald schools for guidance. Canter said a National Park may help this problem, too. She said inclusion on the National Register of Historic Places does not necessarily assure preservation, rather protection from destruction.
But in advising the 2021 Congressional act, the Rosenwald campaign only suggested 56 Rosenwald facilities be surveyed by the NPS, out of the roughly 500 that remain standing. These 56 sites were selected based on input from State Historic Preservation Officers and visits from campaign representatives. The Cocoa school was not one of those 56, so it would not be a part of the proposed park.
Still, Canter said a National Park is more permanent and meaningful and could increase awareness of Rosenwald schools nationwide. Until then, the campaign is working to collect memorabilia for a visitors' center focused on Rosenwald's life, to be located in his home city of Chicago. Canter envisions a built-from-scratch Rosenwald school replica along with an educational resources center to learn about the history of Black education in America.
"This is a very positive story in a very divisive time," Canter said. "It's a story that resonates with me. My grandparents were immigrants and education was drilled into us then. Education is the way to advancement, to becoming part of the American dream. So this story has resonated with me. And education is still an important thing."
---
In Gainesville, local community leaders and academics gathered in the A. Quinn Jones Museum one January afternoon, and the conversation soon turned to the future of preservation in America as they pondered the Rosenwald school across the street.
"There is a national preservation movement," said Jacob U'Mofe Gordon, professor emeritus of African and African-American Studies at the University of Kansas. "I think the future of the school would depend on several factors. If the movement understands the impact of Rosenwald schools in the South, it will remain a very important factor in the inclusion of Black folks in American history. I'm very optimistic about the preservation movement, but there are also other obstacles. I see different visions popping up everywhere."
Barbara McDade-Gordon, associate professor emeritus in the Department of Geography at the University of Florida, said adhering to preservation standards works for some projects, but for an active school, renovation might be helpful and necessary.
For the Pleasant Street neighborhood, the A. Quinn Jones school in its current form is a testament to their community's strength.
"We're proud of the African-American community that built their school," Richardson said. "That's the story. That's the heritage. We don't really know about Julius Rosenwald and what he did and how instrumental he was. And I think that story might need to be told. But for us and our ancestors and our grandparents, they're telling us about their school and what they did and what they built."
RELATED ISSUES

Children and Youth

Issue
Land and Property Rights
Land and Property Rights

Racial Justice