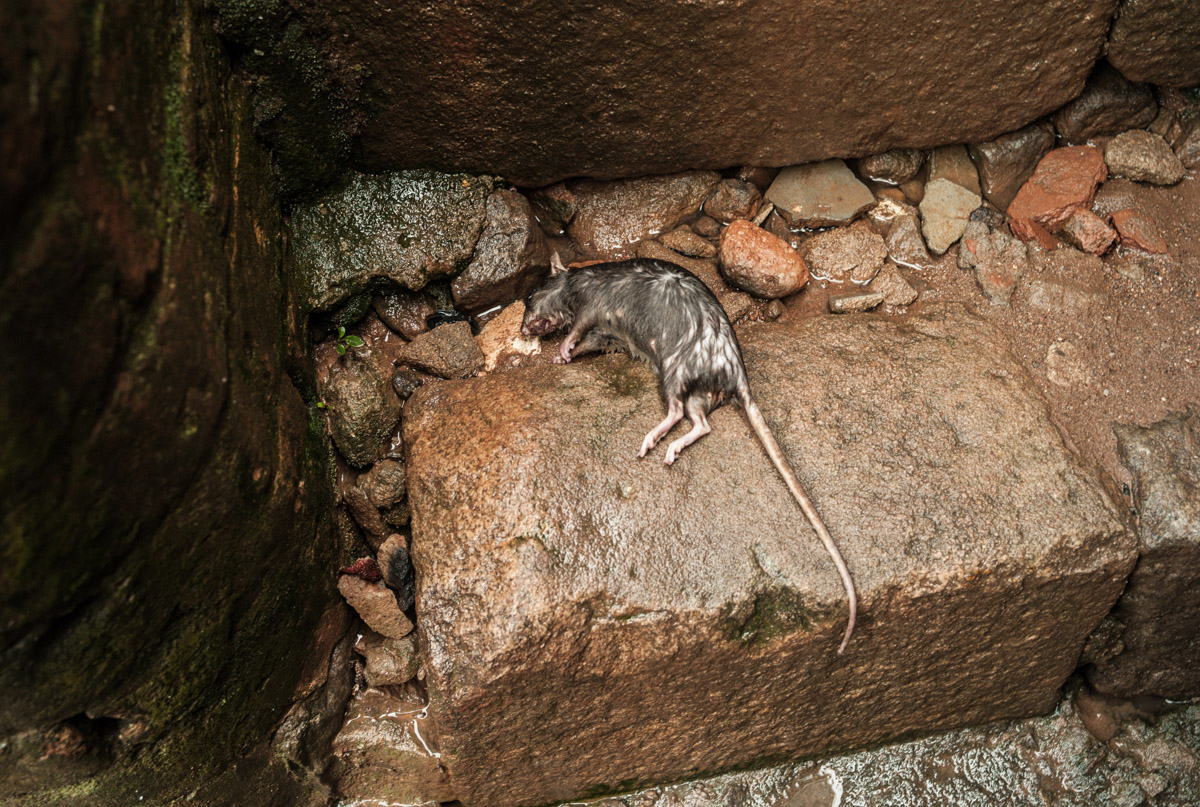 ANTANANARIVO, Madagascar — Madagascar boasts some of the world's rarest life forms. Eighty percent of its plants and animals are endemic to the island, including the beloved lemur.

It is also home to a distinctly less endearing organism: a bacteria called Yersinia pestis—or, in common parlance, plague.

The notorious slayer of up to 60 percent of Europe's population in the 14th century has grabbed international headlines in recent weeks after five serious outbreaks hit this Indian Ocean island nation, resulting in at least 84 cases and 42 deaths.

The outbreaks have spotlighted the perilous state of public health in Madagascar just as the Indian Ocean nation is trying to emerge from a five-year crisis precipitated by a 2009 coup d'état. The ensuing political upheaval coupled with drastic cuts in foreign assistance crippled basic government services at the same time that millions more Malagasy slipped into poverty.

Hundreds of health clinics were shuttered and investments in clean water and infrastructure nose-dived. In the capital, Antananarivo, trash can go weeks, even months, without being collected and rats have become a common sight along the narrow alleyways that coil around the city's steep hillsides. In the run-up to the recent legislative elections, some candidates took to hauling away trash themselves in a bid for votes.

"What we've seen in Madagascar is an ongoing unraveling," said Richard Marcus, a Madagascar expert and professor at California State University, Long Beach.

Whether that decline can be reversed will soon be up to a new government. Last week, former finance minister Hery Rajaonarimampianina was declared the winner of Madagascar's December 20 presidential run-off to replace transitional president Andry Rajoelina, who seized power in the 2009 coup. Rajaonarimampianina's victory, however, is being contested in court by his opponent, Jean Louis Robinson, who has alleged massive fraud.

The new president will thus inherit a country that is deeply divided, mired in poverty—and that accounts for about half of documented plague cases worldwide. Though the figure likely overstates Madagascar's true share, given its relatively sophisticated detection and reporting systems, the plague has become a high-profile symbol of the country's malaise.

Most commonly associated with the Black Death of the Middle Ages, the plague continues to claim victims. It has been responsible for some 300 pandemics in the last 2,000 years, including one in China in the late 19th century that claimed 10 million lives.

In the first decade of the 21st century, the plague infected 21,725 people, causing 1,612 deaths, according to the World Health Organization. While some 95 percent of cases are now present in sub-Saharan Africa and Madagascar, Western nations, including the United States, have also been affected. In November, an 80-year-old man from New Mexico died of the disease.

In Madagascar, an average of 500 cases have been reported annually since 2009, according to the International Committee of the Red Cross, with the majority striking during the rainy season—from October to April—when the fleas that transmit the infection breed.

Plague first reached the country in 1898 through the eastern port city of Toamasina. These days, it is most common in the country's highlands—at elevations of 800 meters or more—and its remote rural regions, where the rats and small mammals that can carry the infected fleas flourish.

In countries with advanced health care systems, outbreaks can be easily controlled with antibiotics. But Madagascar's vast expanses of remote rural areas with limited access to medical care make containment difficult.

Traditional beliefs and practices don't help either. Longstanding taboos about the plague mean that many don't report cases to the authorities. Death rituals, in which dead bodies are often not buried for long periods of time, help spread the disease.

For now, said Christophe Rogier, director of the Pasteur Institute in Madagascar, which helps coordinate the country's response to the plague, the major outbreaks have been contained, though smaller incidents continue to pop up.

Nevertheless, this year's cases have been a source of particular concern due to a heightened prevalence of pneumonic, or pulmonary, plague, which occurs when the infection spreads from the lymph nodes (bubonic plague) to the lungs (pneumonic plague). At that point, it can be transmitted person-to-person through the air. Its lethality also increases dramatically: if untreated, patients with pneumonic plague can die within 24 hours.

Of Madagascar's myriad public health problems, including malaria, tuberculosis and severe malnourishment, plague is a decidedly unprolific killer. But that could change if it were to reach a major population center like Antananarivo. Plague cases have been reported within 10 kilometers of city limits.

"If clinical cases of pulmonary plague arrive in Antananarivo…it could be catastrophic," said Rogier. "It could be just like an atomic bomb in the city."

To counter the threat, the government and Pasteur Institute deploy "deratisation brigades" that comb their way through high-risk areas, disinfecting and then trapping rats. The tactic is effective but limited.

A more comprehensive strategy that tackles sanitation, public awareness and access to health care is the only one likely to make a serious dent in a scourge that might not rank among the foremost crises facing this desperately impoverished country, but that Madagascar can scarcely afford to add to the list.
RELATED ISSUES