Project December 19, 2013
Madagascar: When the Aid Dries Up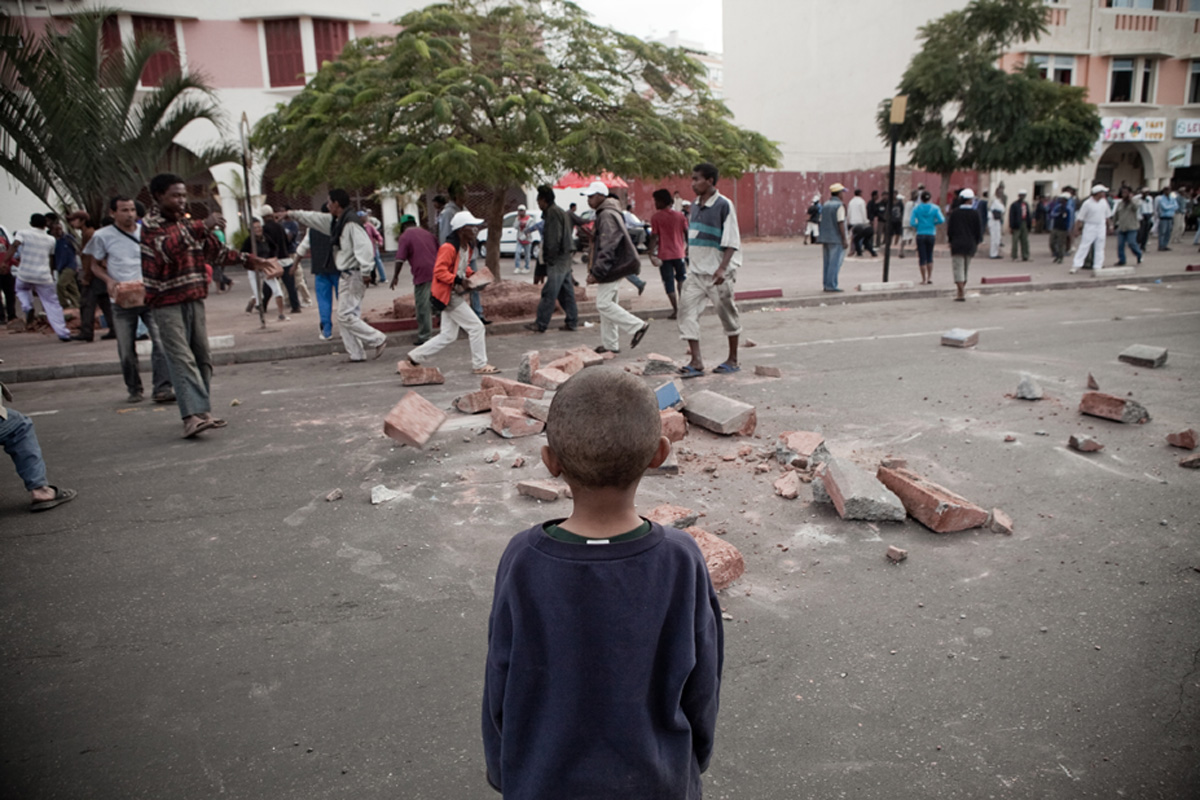 For much of the 2000s, the east African island nation of Madagascar enjoyed an economic renaissance. Foreign donors lavished it with aid, which accounted for some 40 percent of the state budget and 75 percent of state investments.

But in 2009, then-president Marc Ravalomanana was ousted in a military-backed coup. Foreign aid was slashed across the board.

Madagascar's aid-fueled growth in the preceding years has made its subsequent fall all the more devastating. The percentage of Malagasy living on less than $2 a day ballooned from 69 percent in 2008 to 92 percent in 2012.

The economic freefall has torn at the country's social fabric. Increasingly desperate poverty has led families to send their children away in search of work. Untold numbers have ended up exploited—toiling in mines or the country's booming sex industry. Health clinics have closed en masse, precipitating sharp declines in public health.

Long-delayed presidential elections are finally underway; proxy candidates for Ravalomanana and his successor Andry Rajoelina will square off in a December 20 runoff. An election deemed free and fair by the international community should open donor coffers up again. But the damage of the last five years runs deep. Can Madagascar recover? And most importantly, can it do so on more durable foundations? Aaron Ross and Rijasolo crisscross the country in search of answers.
×

PART OF: Madagascar: When the Aid Dries Up

May 21, 2014

×

PART OF: Madagascar: When the Aid Dries Up

February 18, 2014

×

PART OF: Madagascar: When the Aid Dries Up

February 3, 2014

×

PART OF: Madagascar: When the Aid Dries Up

January 20, 2014

×

PART OF: Madagascar: When the Aid Dries Up

January 9, 2014