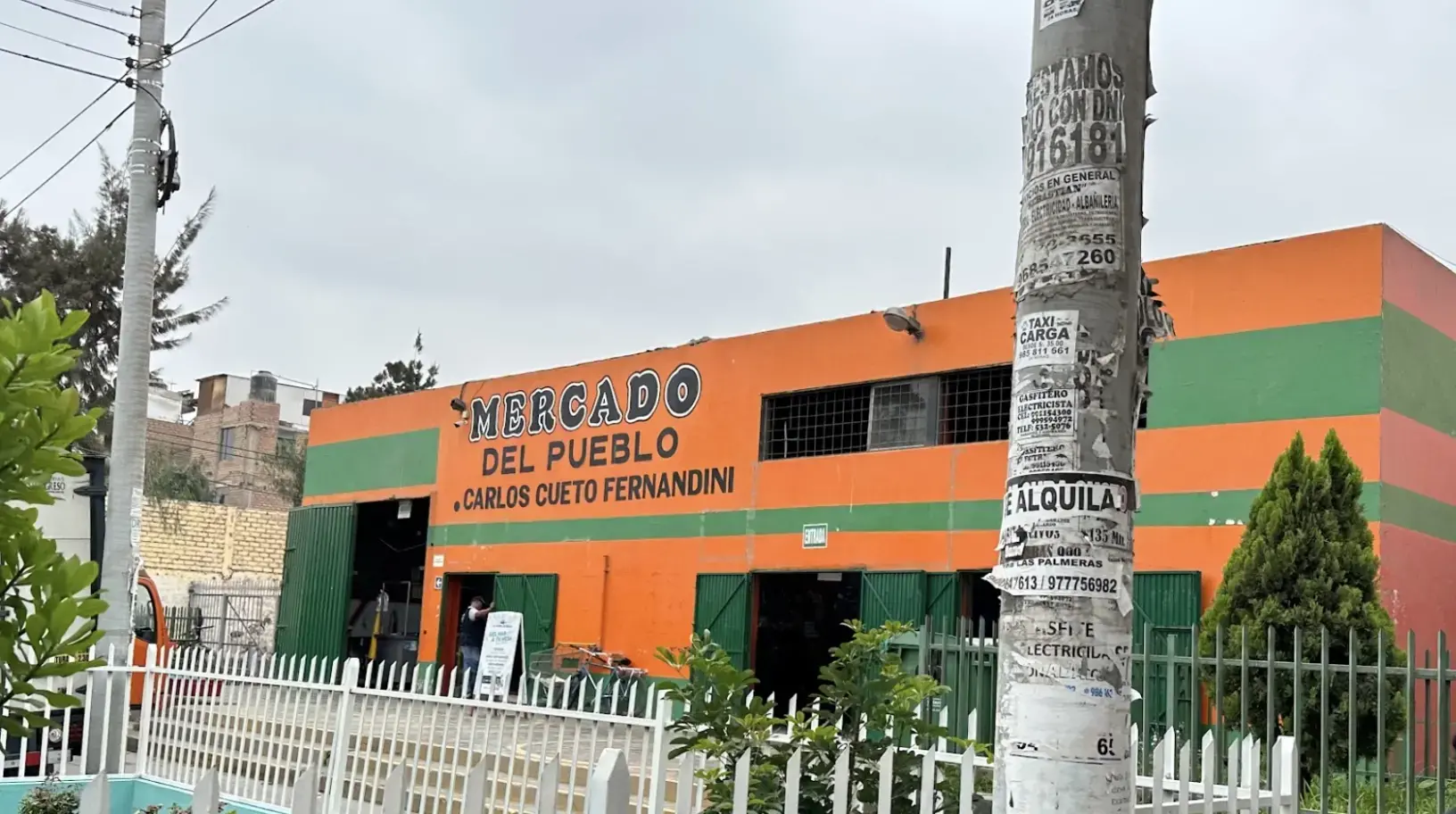 After stepping off the Metropolitano's final stop, La Estación Naranjal, and taking an alimentador [shuttle bus] to the avenue Las Palmeras, it's just a brief three-minute walk to El Mercado del Pueblo Carlos Cueto Fernandini—a bustling local market located in Los Olivos, Lima. Nimble vendors and eager customers make for a vibrant district in Peru's capital.
Through one of two entrances, hundreds of people enter into El Mercado del Pueblo every day. Their reasons for stepping into the lively area range from being a casual customer sourcing their next load of groceries to vendors arranging their products, from grains and legumes to hair and nail care products.
One experience in particular ties many of these people together: their shared attachment to one of Peru's most significant communities. Four vendors who work in this market all immigrated from other regions throughout Peru—Huancavelica, Ancash, Huancayo, to name a few—to Lima, the province hosting the country's largest city and capital.
Their reasons for relocation may vary, but one motive especially common among them is the concentration of opportunities typical of metropolitan areas; to put it simply, the proximity between one's home and their place of work, schools, and hospitals, as well as other resources that allow for an improved quality of life.
Genoveva and her husband Sarabela (who asked not to include their last names) are Quechua speakers and provincianos [from the provinces] who own their respective businesses in El Mercado del Pueblo. Peeled garlic, a variety of grains, and home cooked foods are just a few of the many products offered for sale at this market, among all the necessities local customers rely on from day to day.
Lima's flourishing sectors of business, ranging from informal to formal ventures, serve as a major draw for provincianos who seek a means of independent financial support. These vendors are entrepreneurs: they manage their own stands, acquire their own products to sell, and maintain a steady flow of resources in and out of various marketplaces.
A process rife with challenges, reaching and living in Peru's capital is synonymous with finding the space to strive for economic possibilities, such as owning or managing a business, an important factor for those whose first-learned way of life is firmly grounded in autonomy. Many also come to appreciate certain benefits, such as greater access to healthcare.
Mingling Identities in the City
When asked to self-identify (¿Cómo te identificas?) Genoveva responds without hesitation: "Como serrana, Huancavelicana." ["As a highlander, a Huancavelican"]. Laughing, in a lilting voice, she confirms her declaration, "Soy Serrana!" ["I am from the highlands!"]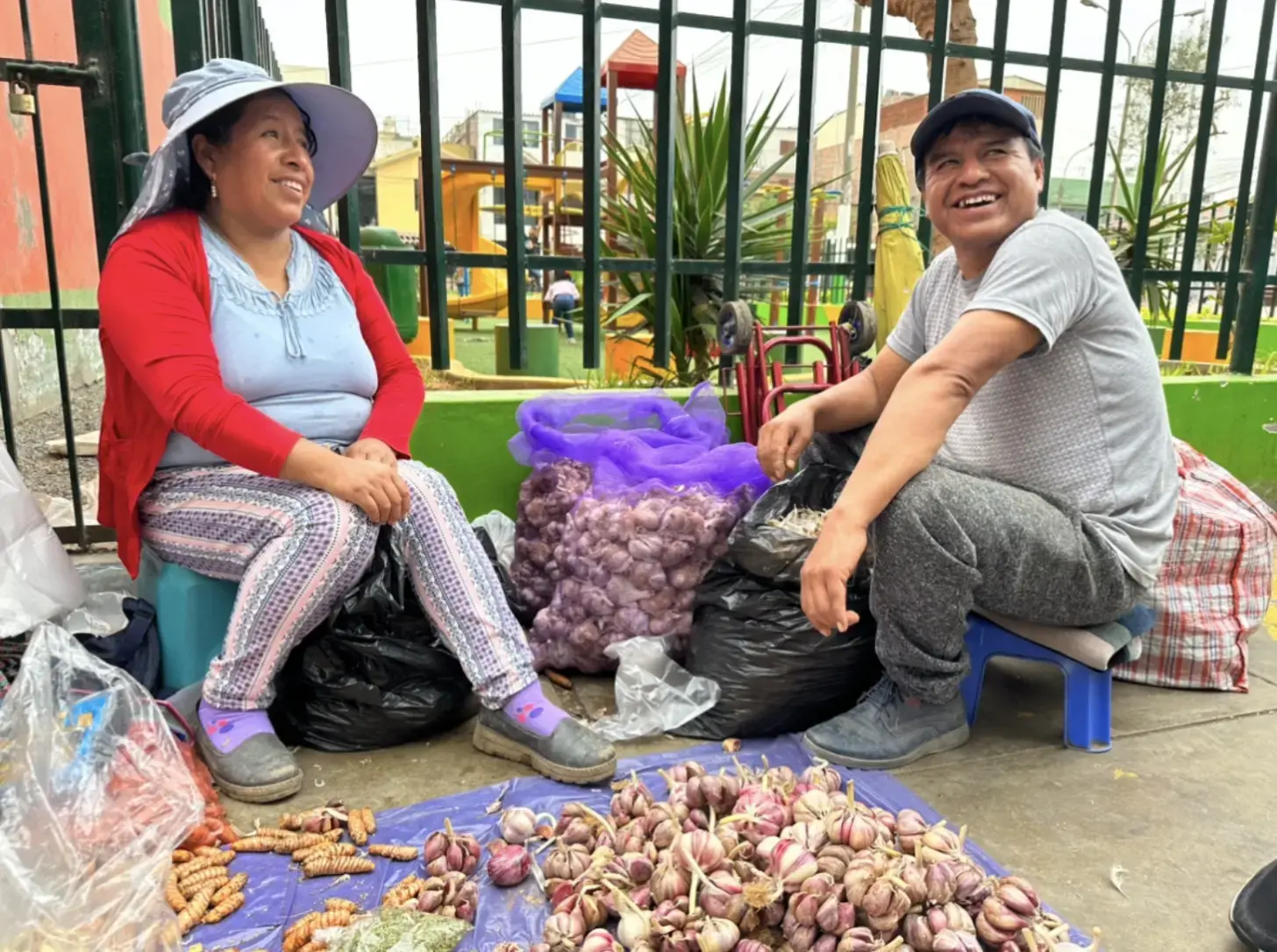 Genoveva came to Lima when she was just 12 years old, the age most children in the United States are when they begin their second year of middle school. Instead of attending grade school, Genoveva painstakingly made preparations with the help of her sister, who already had made the journey, to uproot her life in Huancavelica to come to the capital with hopes of finding stable, profitable work. Her first job after her move was babysitting, which paved the way for her current life, providing both an initial means to pay bills and obtain practical experience with learning Spanish.
I was told cases like Genoveva's are common under the entrepreneurial ecosystem in Peru that gives rise to the prominence of businesses like hers. However, just a single seven-hour bus ride away, in the same city where she was born and raised, the conditions that drove her to seek out a new phase of her life still persist.
Diverging Paths, Shared Beginnings
Margarita Vila Huaynamarca, another woman who owns and runs her own business, works out of a market in the historic center of Lima, Ciudad de los Reyes, specializing in selling backpacks, luggage, and other bags both cosmetic and utilitarian. Though she was also born in the department of Huancavelica—specifically, the district Huaribamba of the province Tayacaja—because of geographical nuances she identifies more closely with the province Huayanco. And another key difference: She now aligns her identity "más de la ciudad, mas Limeño" ["more with the city, more with Lima"] than her birthplace.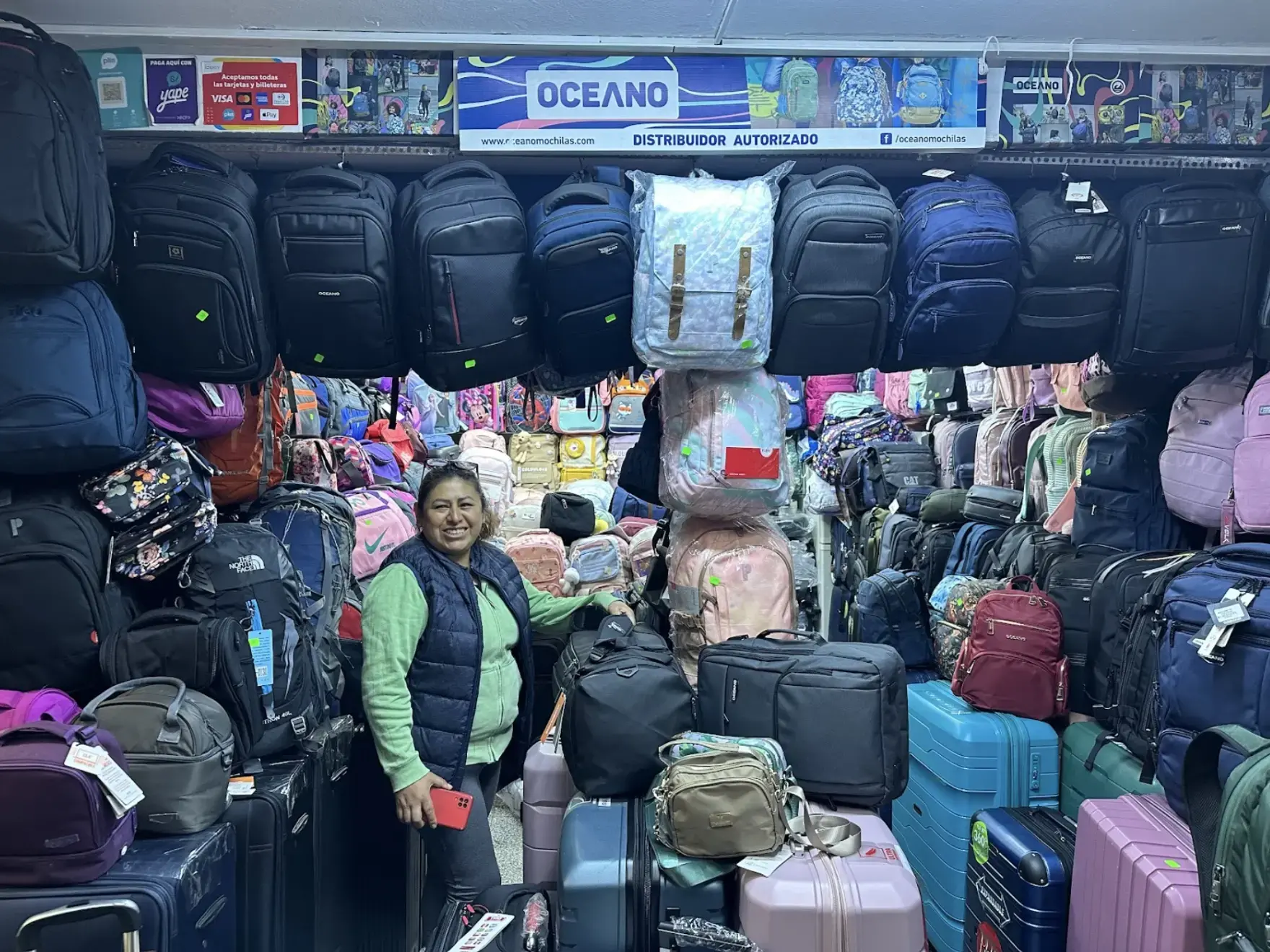 Though Genoveva and Margarita vary in their self-identities, they share the experience of being from nearby provinces, and both have experienced the inaccessibility of healthcare.
When asked about how to best resolve the shortage of medical care access in her region, Margarita referred to the foundation of most of the country's transportation. "La carretera tiene que ser asantada, no? Bienco. Esa trocha lo cual dificulta en la advance que entra una ambulancia." ["The roads have to be paved, right? Trails without concrete only impede any ambulances trying to enter."]
Within and Without Medical Centers
Dr. Cesar Pacheco, an ophthalmologist working at the EsSalud center located in the center of Lima, speaks to this transportation dilemma. Primarily, EsSalud, otherwise known as Seguro Social de Salud del Perú (Peruvian Institution for Social Security and Healthcare), maintains its mission to provide care to all Peruvians, regardless of means and background; here patients receive social security health insurance from the government.
From his one-year residency providing care in an inaccessible area, la selva (Amazon rainforest region of Peru) and his experience providing treatment to Quechua-hablantes [Quechua speakers], Dr. Pacheco's professional background informs his perspective on the current system of healthcare in Peru.
When asked if medical education in Peru covers the needs of all Peruvians, including those whose first language is not Spanish, Pacheco answers, "No, I don't think so. It doesn't reach everyone because, definitely, people from provinces, or people who speak an Indigenous language like Quechua or Aymara, have difficulty accessing education because there are no professors—let's say, native speakers—of these languages, as far as I know." Pacheco adds, "So, these people learn Spanish as they take it from classes in university because if not, they don't have another way to access education."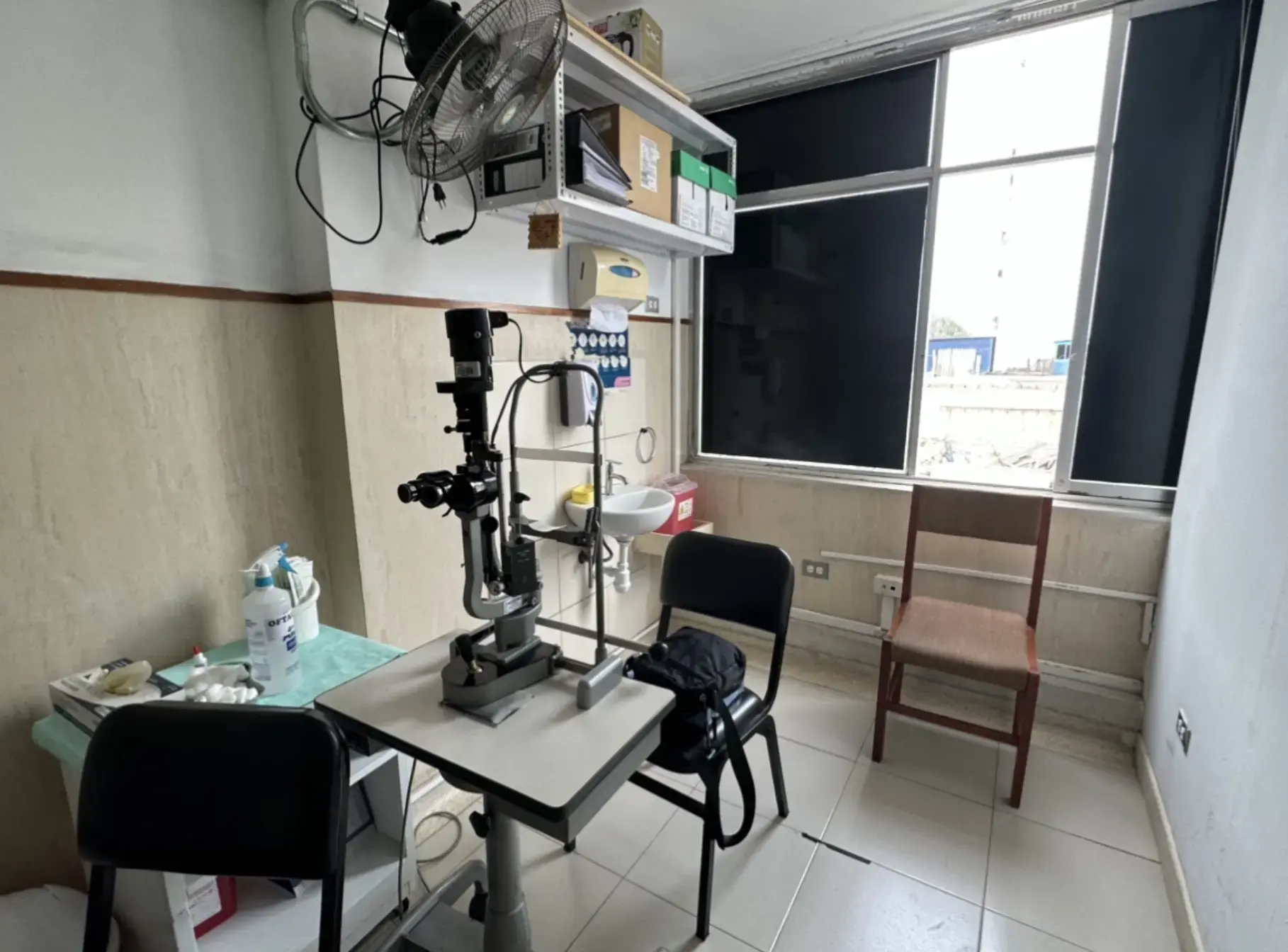 Education surrounding health literacy is not inclusive, he says. Those who come from outside the provinces and do not speak castellano [another word for the Spanish language], are left without a source to guide them, unless they have friends or family to rely on. Pacheco says that professors who are native-speakers of Quechua or Aymara are not present. To the best of his knowledge, he says there are a scarce few who have the linguistic background to conduct health literacy lessons in Quechua.
While postas, small centers where certain basic medical services and medications are available, are scattered around the Andean highlands, there is often a two-to-four-hour walk between one's home and these providers—a distance that becomes even greater if more resources and a hospital are required.
Because of the dwindling availability of these resources, Dr. Rosana Yanqui, who works at a level-three ambulatory care facility (ACF), said that around 12 years ago, Peru's government instituted a mandatory program requiring all those being educated in the health sciences to give back to the public education system that funded their training in the first place. Aspiring medical professionals spend around a year in an under-served rural area of the country, often working with quechua-hablantes who do not speak Spanish.
As Systems Perpetuate and Progress
It's common for those who leave the provinces to be intent on returning to provide their communities with their work as a doctor, nurse, or technician. And yet many become accustomed to living in the city and the educational and career advancement that accompanies the new location and do not return.
Yanqui proposes an alternative to the Peruvian government's stagnant efforts to progress toward resolving divisions. She says, "If the Ministry of Health or the state reinforces these hospitals at a regional level in general—[the] infrastructure, equipment—then I believe it will be easy for [medical] professionals to be there too."
As Yanqui says, where there is sturdy infrastructure and equipment, there will be capable professionals who are not deterred by a lack of local resources.
Issues of transportation feasibility and ease of access, whether it's economical or linguistic, remain rife throughout Peru—in Lima and Huancavelica, among other regions. Government support, physician involvement, and patient advocacy efforts together can temper the chronic condition plaguing the country's medical system, ideally allowing for enough mitigation to construct lasting solutions to a persistent structure of difficulties.
---
Editor's note: Quotes originally given in Spanish were translated to English by the author.
RELATED ISSUES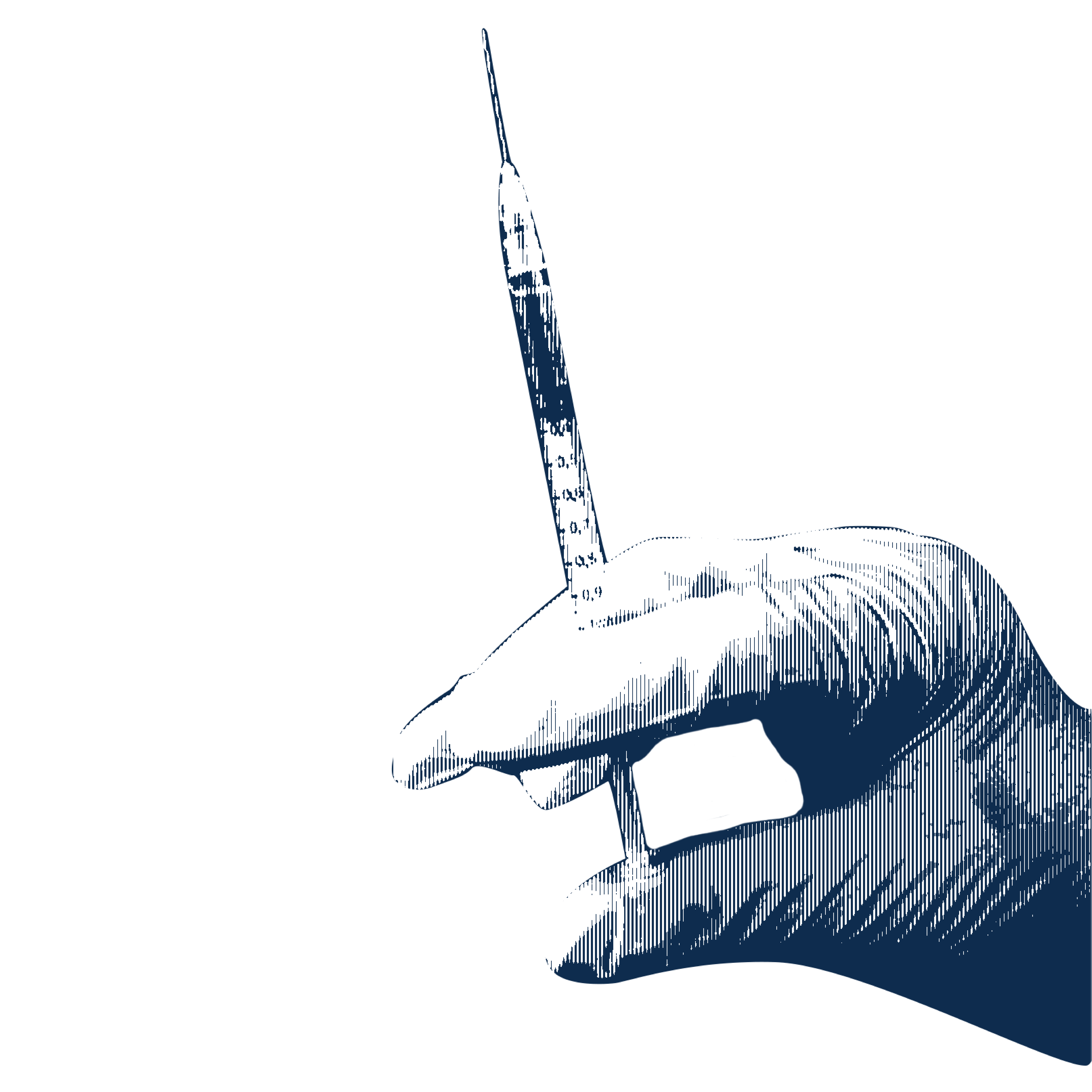 Health

Issue
Indigenous Communities
Indigenous Communities