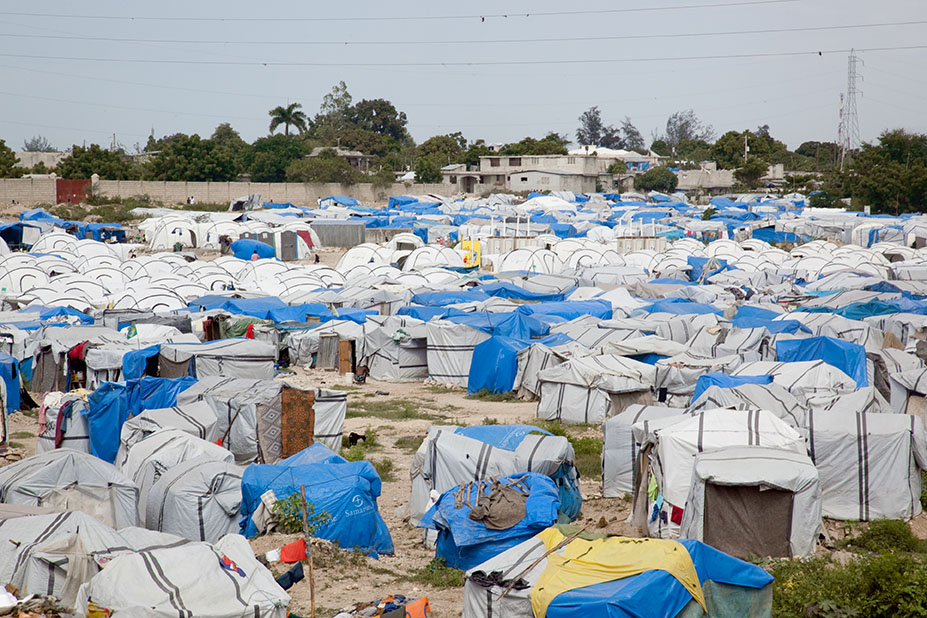 The first time I saw the famous Fabienne Jean, she was limping toward me, slowly, but with the unmistakable elegance of the dancer that she was. Two years had passed since American donors and American media had turned Fabienne into a symbol of recovery from the devastating earthquake that struck Haiti in 2010. Well-wishers had promised her everything from a new house and an American visa to her own dance academy. At the time she was still hopeful; none of it, however, would come to pass.
The last time I saw the famous Fabienne Jean, she was sitting idle in her basement apartment in Port-au-Prince, unable to work, unable to dance, still nostalgic about her brief encounter with American generosity. She took out her phone and flipped through photos. "Did you see this one, Jacob?" she laughed, showing me a photo of her posing on a Florida beach. Eleven months later, she was dead.
Before the disaster, Fabienne, a performer at Haiti's National Theater, had danced onstage with some of the country's biggest bands and donned extravagant outfits to march in Carnival parades. But the earthquake sent a wall of concrete crashing down on top of Fabienne, crushing her right leg. To save her life, American doctors, flown in from New York, amputated below the knee. Fabienne thought she would never dance again.
Then, a few weeks later, a man from New Hampshire promised her otherwise. The owner of a prosthetics company, he'd traveled to Haiti to help the earthquake's amputees. He was taken by Fabienne's sanguine spirit, and told her he would help.
The world was desperate for good news from Haiti. The earthquake had killed somewhere between 46,000 and 316,000 people, most in a matter of minutes, making it one of the deadliest natural disasters in modern history. Fabienne was one of countless survivors who were injured, and one of 1.5 million people — almost 15 percent of the population — displaced from their homes.
Americans were moved by Haiti's pain. A Pew survey found that half of all Americans donated or planned to donate money to help Haiti recover. For its part, the United States government pledged an incredible $4.4 billion in aid money; by comparison, it pledged just $350 million following the Indian Ocean earthquake that had killed 230,000 and displaced 1.7 million six years earlier.
And Americans were moved by Fabienne. After The New York Times published a front-page article featuring her story, doctors and donors began scrambling — even competing — to help. The Times then published a second front-page article featuring Fabienne, cementing her status as the most famous face of Haiti's earthquake.
Donors brought Fabienne to the United States, where she was fitted with a prosthetic limb. On TV, America watched as she danced again for the first time, spinning and swaying, improbably, on that prosthetic leg. On the anniversary of the earthquake, The Times published another front-page portrait of a smiling Fabienne, her new leg slung triumphantly over her shoulder.
Fabienne was the perfect metaphor for recovery. The earthquake took her leg. But American doctors and donors stepped in, rebuilding her body and her life.
Or so it seemed.
To my surprise, when I tracked her down in 2012, Fabienne was living in a dingy apartment with her dying mother and her energetic young daughter, Christina. The man from New Hampshire had stopped wiring money to pay for Fabienne's transportation to physical therapy sessions and to rehearsals at the National Theater. Fabienne was relying on handouts from friends — not Americans, but Haitians — to survive.
The dancer who lost her leg had danced again — then didn't. Fabienne's spirit seemed crushed. Promises, Fabienne learned, can be pernicious. "I thank God I didn't die — I'm alive," she told me. "But this situation is not good for me. With all the promises people have made, nothing has happened."
Eventually, the world moved on. New disasters took over the front pages — the Fukushima catastrophe in 2011, the Syrian civil war in 2012 — and journalists found new people's stories to tell. Both Fabienne and Haiti faded from the news, as disaster victims in far-off places so often do. I moved away, but each time I returned to Haiti, I passed by for a visit. Last month, her basement apartment was locked. The entryway was quiet. When I knocked on a neighbor's door to ask if Fabienne had gone out, she informed me that Fabienne had died a month earlier, following an epileptic seizure. She'd been having seizures for years; her uncle believed they were the result of brain damage she'd suffered during the earthquake. "All the assistance she got was for her leg," her uncle told me. "That day, nobody was thinking about the problem inside our minds."
Fabienne died young — five weeks shy of her 41st birthday. Last month, Christina led me into the room where her mother lived and died. She reached for a bag, printed with a large American flag and the words "Premium Quality U.S. Rice." The bag once contained "food aid" — rice the United States government gives subsidies to American farmers to grow, then ships to Haiti, where it puts Haitian farmers out of work. Now empty, it was in this bag that Christina kept her mother's last prosthetic leg.
It wasn't a leg I recognized. Christina explained that the legs fitted by the Americans had long ago stopped serving Fabienne. They caused her pain, and often fell off when she walked or danced. So, over many months, Fabienne saved what money she could, and eventually bought a new leg of her own. It was on this leg, fitted in Haiti, that Fabienne danced her last dance, on the Sunday before she died, when one of her favorite songs came on the radio.
Had America let Fabienne down? For all the promises that American charities and politicians made to rebuild Haiti after the earthquake, it seems we somehow failed to rebuild even a single life — the life, in fact, of the person who received more attention and more promises than anybody else.
"When you promise something to someone, you encourage them," a Haitian translator who worked as a liaison between Fabienne and her American donors told me. But as time goes by and nothing happens, unfulfilled promises can break someone's will, even to the point of making them physically sick, he said. "And that's what happened to Fabienne. It affected her mind, her body, and every part of her."
For 10 years I've investigated the failure of billions of dollars in post-earthquake aid to rebuild and reshape Haiti. I've written about a United States-funded seaport that was never built. I've written about the misplaced good intentions of American volunteers. I've exposed that the United States was deporting Haitian immigrants despite knowing they'd face life-threatening conditions back home. I've reported on how America's government and charities wasted millions of dollars on American contractors instead of spending aid money locally. (Researchers calculated that a mere 2.3 percent of all U.S.A.I.D. money "given" to Haiti went to Haitian companies or firms — most went to American contractors in and around Washington — and that only about 9 percent of funds disbursed in the two years after the earthquake went through Haiti's government.)
The story of what happened to Haiti is the story of what happened to Fabienne. America made big promises — and didn't deliver.
What did we as news consumers, as Americans, owe Fabienne? Do we have the right to publish and to gaze at images of black bodies, so as to sympathize with their suffering from afar? To gaze again, with satisfaction, when they reach their highest highs? And if we gaze, as we gazed at Fabienne, do we have the right to later, look away?
What do we owe Haiti? Millions of us sent money to American charities without researching them first or reading their plans, if they had any, for how to rebuild a nation. To give money is easy, and satisfying. To figure out how to use that money to glue together the pieces of a shattered life, let alone a country, is one of the most difficult and complex endeavors anyone could possibly take on.
On my last morning in Haiti, a Haitian journalist friend of mine offered to drive me and some of Fabienne's relatives to visit her grave. We drove to the church where her funeral was held, then dashed across the busy street to the cemetery. The rest of us stood back as Christina stared in silence at her mother's tomb.
I asked Christina's family: If all the attention paid to Fabienne had ultimately failed her, were they sure it was a good idea for me to write another article? Yes, they insisted. "Because it could probably help the daughter — the visibility," her uncle told me. Without Fabienne, the family hasn't been able to pay Christina's school fees. Perhaps whatever I publish might "help her to succeed," he told me. "It's very important work that you're doing."
But 10 years after The Times, MSNBC and other news media elevated Fabienne's story — a decade after millions of Americans poured promises out of their hearts or cash out of their wallets to help — I don't think I'm convinced. Perhaps our moral obligation to people like Fabienne is this: If we allow ourselves to gaze at them, let us not then look away. Rather, let us grapple with, and struggle through, the complex work that rebuilding a nation, and rebuilding a life, demands.
The solution is not to promise less. Rather, it's to see those promises through. That, at least, is what Fabienne's aunt told me. "They said they were going to buy her a house — nothing."
"They came to this country, and then they left this country."
RELATED ISSUES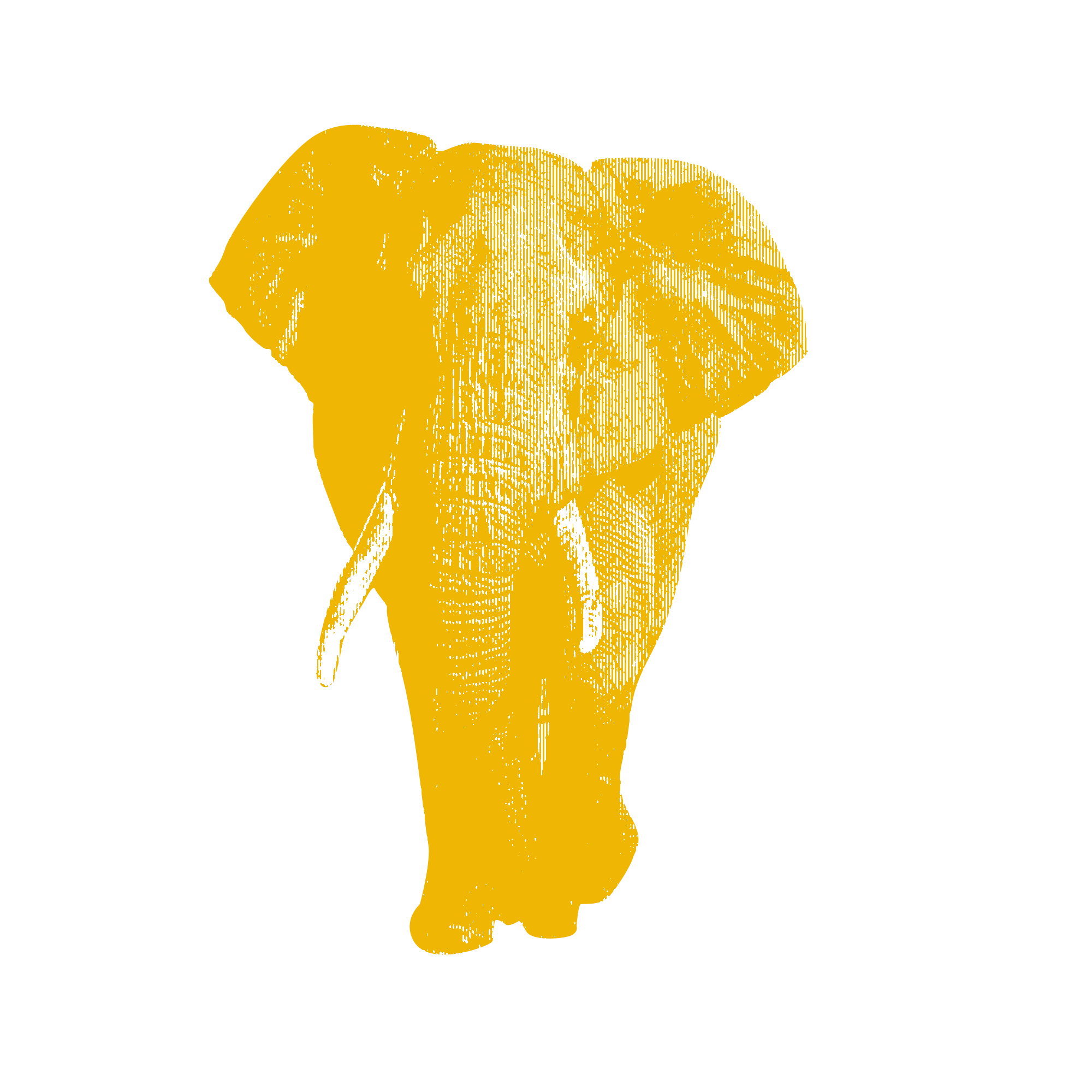 Issue
Environment and Climate Change
Environment and Climate Change

Trade