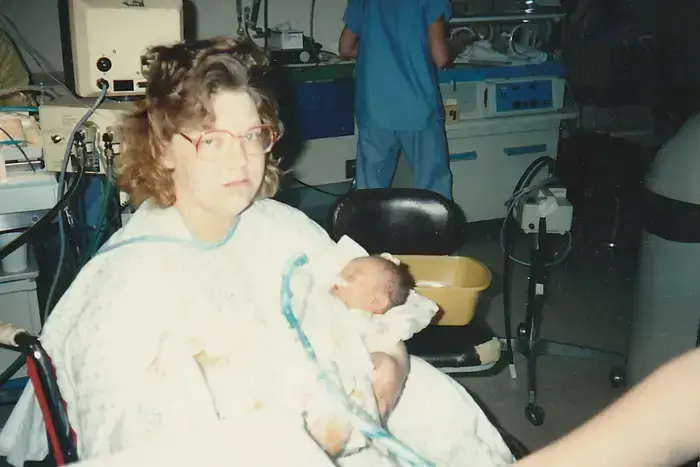 Warning: This article contains images and descriptions of events that may be upsetting.
Nearly 33 years ago, Donita Henry testified at a hearing about what happened to her and her daughter, Megan, while under the care of an OB-GYN named Thomas J. Byrne as part of an investigation by New York state into whether he was fit to safely practice medicine.
Henry began seeing Byrne for prenatal care in October 1989, according to the state's records, shortly after she'd become pregnant. She was 25 years old at the time and living in Geneva, New York, a small city on the northern shore of Seneca Lake, near Rochester.
"This was my first child, so I did not know what to expect. I'm going to trust my doctor, obviously," Henry recalled in an interview with Gothamist.
---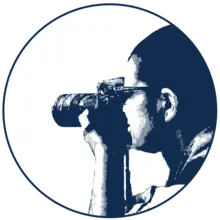 As a nonprofit journalism organization, we depend on your support to fund more than 170 reporting projects every year on critical global and local issues. Donate any amount today to become a Pulitzer Center Champion and receive exclusive benefits!
---
She said she later learned that trust was misplaced.
In 1991, the Board of Professional Medical Conduct, a branch of the New York health department, found Byrne guilty on a host of charges, including gross negligence, gross incompetence, negligence on more than one occasion, incompetence on more than one occasion, obtaining a license fraudulently and practicing the profession fraudulently.
In Henry's case, the state's investigation determined that Byrne deviated from acceptable medical care 15 times – both during her prenatal appointments and while she was in labor at Newark-Wayne Community Hospital in Newark, New York. Her daughter lived for just 23 hours.
"It was hell. I didn't have my daughter," Henry said.
New York revoked Byrne's medical license, concluding that he would "continue to be a danger to his patients if allowed to practice in the future."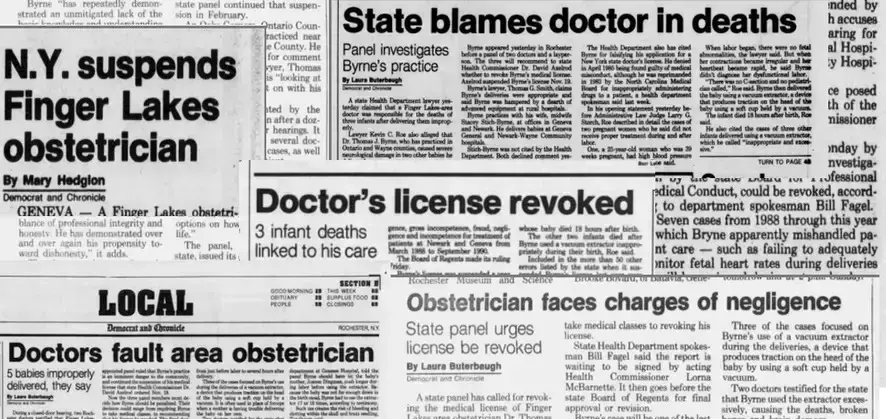 But roughly a year later, medical board records show he was able to obtain a medical license and practice in New Mexico and then later in Oklahoma. In 2014, New York restored Byrne's license — without any restrictions — allowing him to practice in the state once again.
"I'm very disappointed," Henry said. "I cannot believe that they did this because it wasn't like Megan was the only child that he did anything to, and I almost died. He doesn't need to be practicing."
A Gothamist investigation has found that Byrne's former patients and their family members have filed 16 malpractice claims against him for incidents that occurred after New York revoked his medical license. Six others had been filed for incidents beforehand. He has also faced restrictions on his privileges at other hospitals, according to over 4,000 pages of public documents and court filings. Several of Byrne's former colleagues who spoke with Gothamist have also raised questions about his quality of care.
"Just because somebody has had a bad outcome or maybe they've had a couple of bad outcomes, that doesn't make them a bad provider or a bad physician," said Robin Kemp, a former director of nursing who worked with Byrne at a hospital in Oklahoma more than a decade after Byrne lost his medical license in New York. "But when you have a pattern, then there's a problem."
To listen to Episode 2 of the Imminent Danger podcast, click here
The findings point to the complex shortcomings of a combination of entities, including state licensing boards, hospitals and national databases, which are supposed to protect the public and prevent physicians with concerning track records from practicing and moving between states and hospitals.
Gothamist has repeatedly tried to contact Byrne while reporting this story, including by phone, email, text message and certified letter. In the two instances where he answered his phone, he hung up after we identified ourselves. He has otherwise never responded to our inquiries.
We also visited Byrne's current workplaces at St. Barnabas Health in the Bronx and at Texas Tech Physicians in Amarillo, Texas. We were told Byrne hasn't been physically at St. Barnabas in months, and he refused to speak to the journalist who visited him in Texas.
'This is not going the way it should'
The New York state health department held a series of 12 hearings starting in 1990 that examined Byrne's conduct. The state's record documents the medical care of six women. Five of them had given birth under Byrne's care. Three babies died soon after birth and two others developed severe brain damage.
In Henry's case, a report issued by the state's hearing committee in 1991 notes that Byrne had examined her the day before she gave birth and, according to the medical records investigators reviewed, found that she was "severely pre-eclamptic," a condition often characterized by high blood pressure that can cause serious complications for both the mother and the baby.
A medical expert for the state testified that "her condition warranted immediate admission to the hospital" but the state's record of events showed Byrne had instead told Henry to go home.
"He told me to go to the store and get castor oil and orange juice, mix it and drink it because sometimes that brings on labor," Henry said. Her account was confirmed in the committee's report.
Byrne's decision not to hospitalize Henry immediately was one of more than a dozen instances where the state concluded that he'd "failed to meet acceptable standards of medical care" in her case alone.
Those additional mistakes unfolded in the ensuing hours. The state's record provides a detailed account of what happened, down to the hour.
Henry was finally admitted to the hospital on the night of May 3, 1990, almost 10 hours after her visit with Byrne earlier in the day. The state's record shows Byrne broke her water at around 8:50 p.m., which the health department later concluded had been done "inappropriately" early. Within hours, Henry developed a rising fever and her baby's heart rate started to climb, too.
By 10:10 p.m. the next day, Henry had a 104.4 fever and had not yet given birth.
That high of a temperature during labor is like "a five-alarm fire" because it can be a sign that the mother has an infection and that the baby needs to be delivered as soon as possible, said Benedict Landgren, an OB-GYN who reviewed the documents at Gothamist's request.
Breaking a patient's water prematurely can increase the risk of infection if a long period of time elapses before the baby is born, Landgren said.
At 10:15 p.m., Byrne ordered an emergency cesarean section, according to the state's timeline, but roughly 15 minutes later he started using a vacuum extractor to deliver the baby vaginally instead.
A vacuum extractor is a medical tool with a suction cup that's placed on a baby's head to help pull the baby out while a mother pushes.
"He liked the vacuum extractor and he used it a lot. I remember that distinctly," said Michelle Durham, one of the nurses who treated Henry that night and who spoke with Gothamist in an interview.
A vacuum extractor is a medical tool with a suction cup that's placed on a baby's head to help pull the baby out while a mother pushes. Today they're used in 2.5% of vaginal births, down from 3.9% when Henry gave birth in 1990, according to the Centers for Disease Control and Prevention. Overall use of the device has been falling as cesarean procedures become more common. Medical guides and studies show if a vacuum extractor is used excessively, it can harm the baby, potentially causing brain damage among other injuries.
"When you are appropriately using a vacuum extractor, it's an assistance and the baby should be easily delivered and there shouldn't be trauma," Durham said, adding she believed Byrne was misusing the device. "I was witnessing way, way more traction and pull than should have ever been done."
Henry's baby, Megan, was born at 10:40 p.m.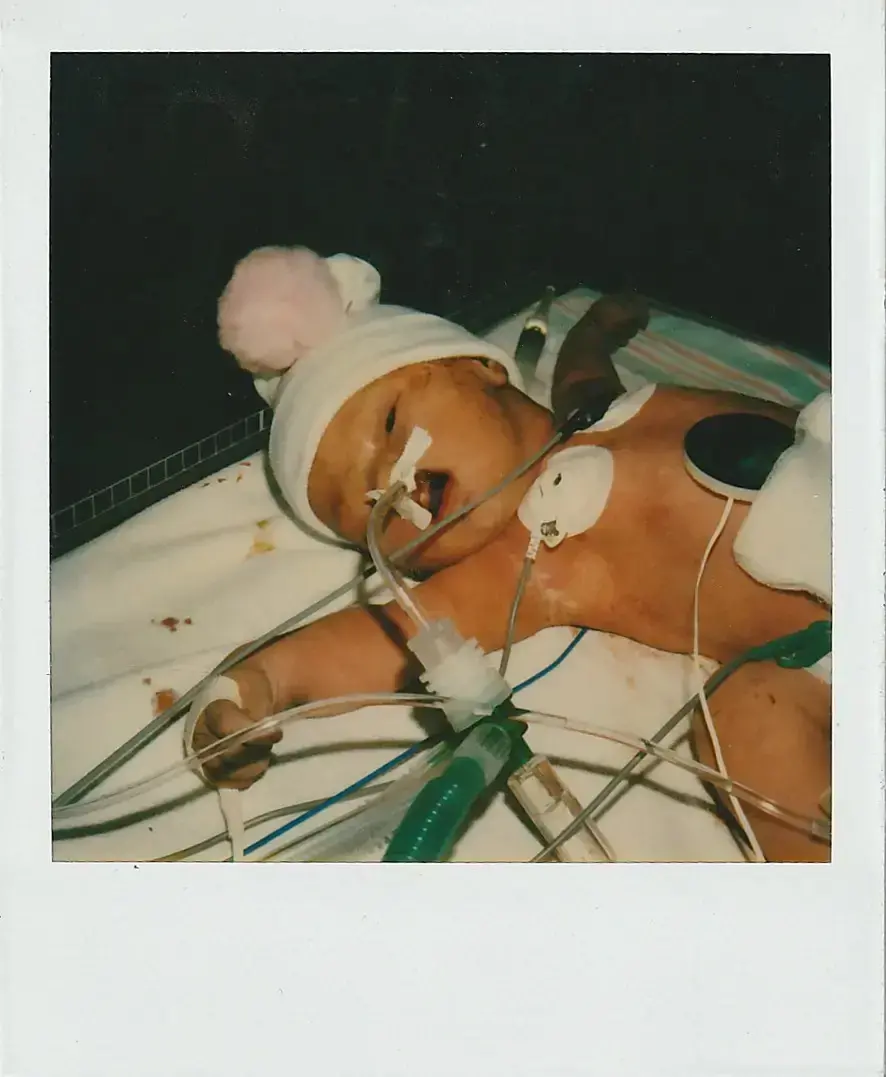 "She was tiny. When they weighed her after they pumped her full of fluids, she was probably just 6 pounds," Henry said. "I can remember somebody commenting on all the blood, my blood that was on the floor."
Health department records show Henry did have an infection by that point and was in severe septic shock. Doctors later determined that the infection had also spread to Megan, who suffered cardiopulmonary arrest, birth asphyxia and profound sepsis. She lived only 23 hours.
"She died in my arms," Henry said.
The state later found that Byrne had "failed to recognize and appropriately treat the patient's developing septic shock." Investigators also faulted him for failing to have a pediatrician present for the delivery and not ordering adequate antibiotics and other medications. He was reprimanded for having instructed Henry to push for more than an hour before she was fully dilated.
The state's medical expert testified that Byrne's "deviations from the standards of acceptable medical care caused or contributed" to Megan's death.
"I remember saying to the nurses who were there — my peers — do you all understand that this did not have to happen? This was preventable," said Durham, who also testified against Byrne in the state's hearings. "I left that night, and I'm pretty sure that might have been my last shift I ever worked there."
Byrne was found to have improperly used a vacuum extractor in the cases of three pregnant women and their babies, though the state did not conclude that he'd done so in Henry's case.
Second chances in New Mexico
On Nov. 15, 1991, New York's education department — which handles medical licensing in the state — sent Byrne a letter via certified mail revoking his medical license, making it impossible for him to practice in the state.
A local paper, the Democrat & Chronicle, quoted a state health department spokesperson at the time named William Fagel, who said it was unlikely Byrne's license would ever be restored.
"It's very difficult to get it back," Fagel told the paper. "Not impossible, but very difficult."
But about seven months later, Byrne began a rehabilitation program for doctors at SUNY Upstate Medical University called the Physician Prescribed Educational Program, which would later help him begin practicing in other states, according to records obtained from state medical boards outside New York.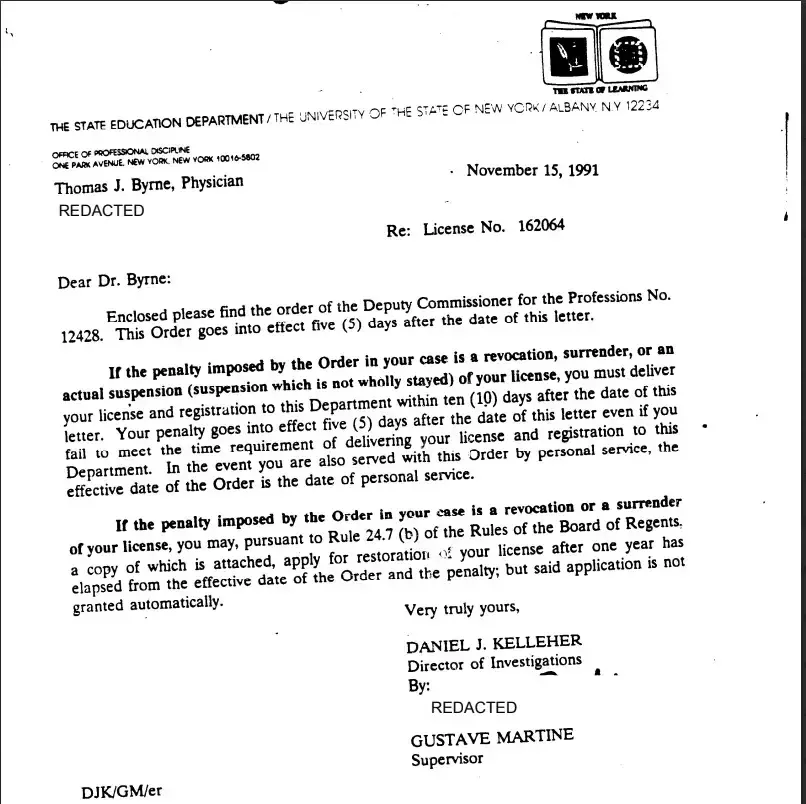 William Grant, an educational psychologist, said he established the program in the 1990s. He told Gothamist he had an interest in helping physicians who were struggling to maintain their careers.
"If you're a physician and you lose your license, nobody wants you," Grant said. "Practicing physicians are expected to be infallible and make zero mistakes 100% of the time. It's one of the few professions where that is absolutely true, and the public will not countenance any errors from physicians."
After participating physicians took part in a series of in-depth evaluations and professional retraining in some cases, Grant would make recommendations on whether a doctor should resume practicing. Roughly 300 physicians, who faced a range of issues such as drug use or malpractice, took part over the course of roughly a decade, Grant said. The program is no longer running.
Grant would not discuss any specific physician participants to protect their privacy, but documents obtained by Gothamist via a public records request from the Oklahoma State Medical Board show Byrne completed a number of exercises and evaluations during his time in the program.
He also wrote an extensive 40-page paper on the proper use of vacuum extractors, the very device that New York authorities found he had used improperly during three deliveries.
In November 1992, one year after Byrne was stripped of his New York medical license, Grant wrote a letter to the state's Office of Professional Medical Conduct. It detailed Byrne's involvement in his program and provided a brief explanation for why Grant believed the quality of Byrne's care had been inadequate: Grant noted that the size of Byrne's practice in New York was "inappropriately large," making it difficult for him "to meet the demands of the practice."
"This meant that he could not keep up with the rapid literature changes in obstetrics," Grant wrote. He concluded the letter with a recommendation: "Dr. Byrne is ready to return to the practice of medicine."
Other medical board records show that officials considered Byrne's participation in Grant's program when weighing their decisions.
I have strived both with self-honesty and hard work to correct the mistakes I have made ...

Dr. Thomas J. Byrne in a statement to the Oklahoma State Medical Board
"He completed an extensive continuing education program in New York state during the time when the Board was reviewing his credentials," notes a letter from the New Mexico Medical Board in 1993. "The Board was satisfied that Dr. Byrne possessed the integrity and competency to practice medicine in New Mexico."
Later that same year, Byrne was working at a practice in Alamogordo, New Mexico, a rural city located about an hour from the Mexico border, but records obtained by Gothamist show he initially struggled to fully return to practice.
"I was refused hospital privileges," Byrne wrote in a statement to the Oklahoma medical board in 1997, "and decided to do a mini-residency at the University of New Mexico in order to be able to restart hospital practice."
Doctors typically do residencies — which serve as training programs — soon after earning their medical degrees. Byrne had previously done residencies a decade earlier after graduating from medical school in 1980. He worked as a resident at the University of New Mexico for no pay for several months.
"I have made mistakes in my life and in my practice of medicine," Byrne added in his statement to the medical board in Oklahoma. "I have strived both with self-honesty and hard work to correct the mistakes I have made and to better educate myself so that I can make fewer errors in the practice of medicine. New Mexico took a chance in granting me a license to practice in 1992. I took that chance and rewarded the state by bringing good care to the patients I cared for both at the university and in the rural areas of the state I have visited and practiced in. Please call any or all of the places where I have worked. They will uniformly give me good recommendations both as a person and as a physician. Please allow me the same chance to practice in Oklahoma. You will not be disappointed if you do."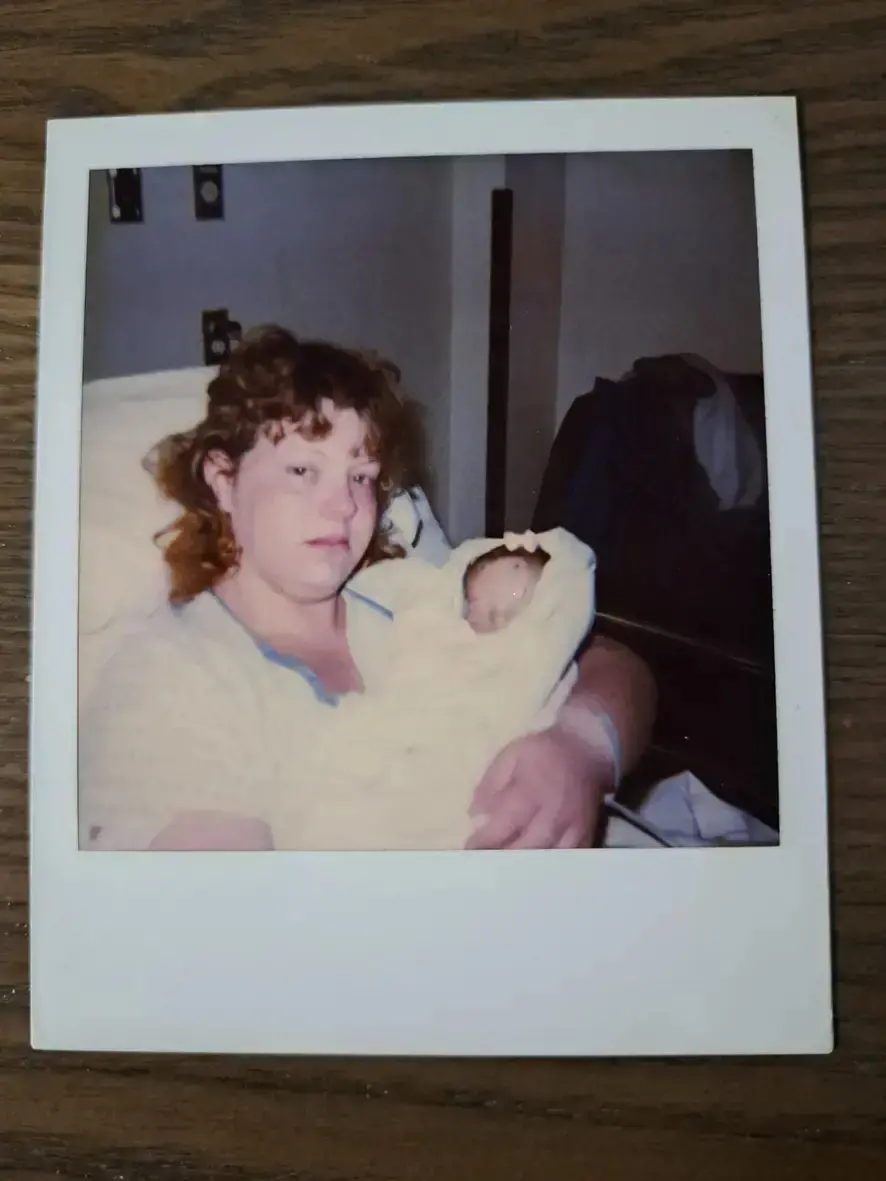 Oklahoma initially denied Byrne's application for a medical license, but then four months later reversed its decision and granted him a license. By 1998, Byrne started practicing at a hospital near Oklahoma City.
RELATED ISSUES

Governance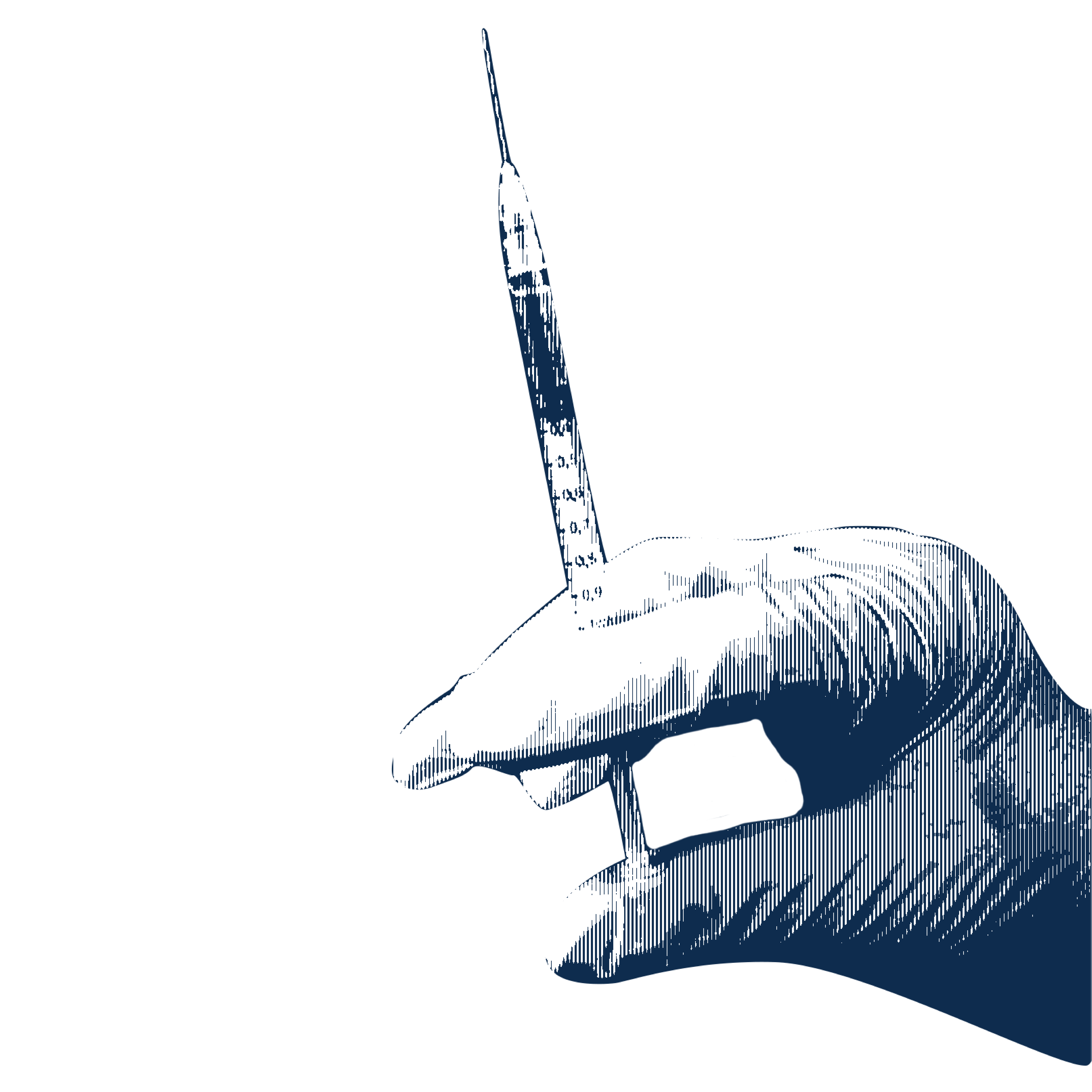 Health