This little slice of high ground in the salt marsh is known locally for its sunsets, which color the sky a spectacular shade of orange and red, and for a restaurant Robert Barber's grandparents started 75 years ago.
Surrounded by a dirt parking lot and ramshackle outbuildings, Bowens Island Restaurant is a spot where everybody seems to have met before, a community gathering place on a salt marsh behind Folly Beach.
---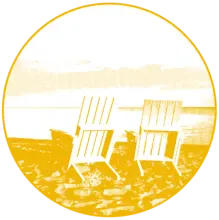 As a nonprofit journalism organization, we depend on your support to fund our nationwide Connected Coastlines climate reporting. Donate any amount today to become a Pulitzer Center Champion and receive exclusive benefits!
---
As much as a venue to meet friends, it's also known for the oysters that watermen bring there every fall, winter and spring. Plucked from the black mud in the surrounding marsh, oysters are served steamed or fried, often accompanied by a frosty can of beer.
That's why Barber, a former South Carolina state legislator who owns the restaurant, is keenly interested in the rising sea levels that could degrade or overwhelm the marsh where the oysters grow.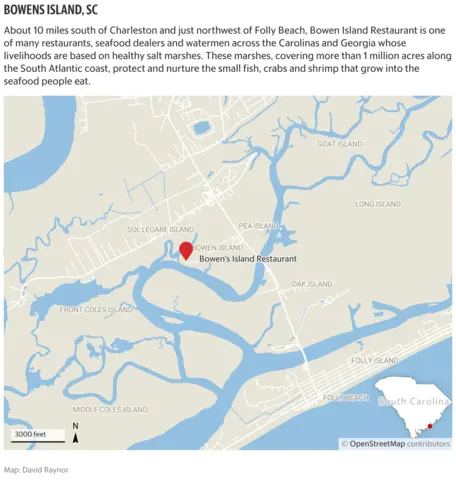 He's already seeing more frequent flooding on the island near Charleston, and he wonders how surging sea levels will affect the salt marsh — and its oysters — over time.
"If we didn't have the salt marsh and smaller creeks that run through it, you wouldn't have good oysters,'' the 72-year-old Barber said. "In my lifetime, that may not mean a whole lot. But to the next generation, it could.''






Barber is one of many restaurant owners, seafood dealers and watermen across the Carolinas and Georgia whose livelihoods are based on healthy salt marshes.
These marshes, covering more than 1 million acres along the South Atlantic coast, protect and nurture the small fish, crabs and shrimp that grow into the seafood people eat.
Sticky mud banks, just in front of seas of spartina grass, are rich grounds for oysters.
Pollution is a threat to oysters because many of the shellfish are eaten raw, so keeping the water clean is important. Concerns also have risen about how dangerous microbes are spreading and infecting oysters as the changing climate heats up coastal waters.
Yet while those issues are better known, the rising ocean is a menace that many in the seafood industry are only beginning to think about.
The swelling oceans, already nibbling at South Atlantic salt marshes, could submerge Carolina and Georgia oysters that need to spend part of their days on muddy banks out of the water. Or rising seas could drown salt marshes that help hold the mud banks together.
Records maintained by the National Oceanic and Atmospheric Administration show that some of South Carolina's most recognizable marsh systems, including part of the tidelands between Folly Beach and Bowens Island, could be lost or converted to mud flats by 2100 under even an intermediate increase in sea levels.
NOAA's sea-level rise viewer, a tool the public can use to gauge the effects of swelling oceans, shows noticeable swaths of the marsh surrounding Bowens Island and behind Folly Beach beginning to vanish in the next 30 years.
Some marshes will likely withstand the rise because they will trap enough silt in spartina grasses to build up layers of mud on the marsh floor, a natural process. But others that don't trap enough silt to offset rising seas will suffer.
The Charleston area already is feeling the impacts. In the past century, the sea level has risen more than a foot in the area and some of the land is sinking.
On average, the sea-level rise has been 3.4 millimeters per year for the past century in the Charleston area, but in the past 30 years, the average rate of sea-level rise has increased to nearly 5 millimeters per year, said Doug Marcy, a researcher with NOAA.
And in the past decade, the rise has reached nearly 15 millimeters per year, he said. Other parts of the South Carolina and Georgia coasts have seen comparable increases, although North Carolina's rate of increase is more variable, depending on the location, Marcy said.
"I'm concerned about how the water has seemed to have risen,'' Barber said, sitting inside the restaurant's covered dock house, a rustic structure that sits over the water.
"That does bother me."
Oyster harvesting a family legacy
On a July evening, just before the restaurant crowd streamed in, Barber's staff scurried around, preparing for another big summer night.
It wasn't oyster season, which starts in October and ends in mid-spring, but the restaurant does a booming business selling other fare, notably shrimp, fish, crabcakes and seafood platters.
Barber visited with staff members and friends on the property, and talked with guides from a kayaking company that conducts marsh tours for many Bowens Island diners.
Barber knows the place better than anyone. Part of his childhood was spent around the restaurant, a business that has been in the family since before he was born.
Bowens Island Restaurant started serving oysters in 1946 after Barber's grandparents bought the 14-acre patch of dry land for $3,900, according to the 2016 book "Bowens Island."
He remembers helping his grandmother — a diminutive, peppery woman who sometimes worked 18 hours a day — do chores around the property. He would watch cooks roast piles of oysters over an open fire, and he'd see diners saunter in on late afternoons to the all-you-can-eat oyster room.
The restaurant had cinder block walls that were covered in graffiti. A Palmetto tree grew through the roof over a porch, and wooden tables crowded the inside.
Bowens Island Restaurant had no printed menus, other than a sign inside showing what the cooks had to offer. But it had music.
An old juke box that played 78 rpm records sat in a corner, spinning tunes mostly from his grandparents' era. His grandmother, May Bowen, had purchased it second-hand for $100.
Those memories kept popping into Barber's head after he went off to college, started a family, attended divinity school at Duke University, and became a Methodist minister in Laurens County, SC. He later moved his family to Texas, where he attended law school in the Houston area.
Barber returned to Charleston County in 1983 to use his new law degree as a local attorney. He later was elected to the local school board, served three terms in the SC House of Representatives, and as a Democrat, narrowly lost the race for lieutenant governor in 2006.
He had begun running the restaurant full-time after his grandmother died in 1990.
Barber said he enjoyed living other places, and even considered moving to Columbia after law school because he had lived there for several years as a teenager. But he ultimately decided to go home to the coast.
When he arrived back at Bowens Island for good, he was reminded why he cared about the family business — and the salt marsh the restaurant depended on.
"There is nothing more beautiful to me than salt marshes,'' Barber said. "I mean, it's wonderful being on the front beach, but nothing I've ever seen has this variety, the changes you see in the marsh during different times of the year.''
Barber's daughter, Hope, also spent time at Bowens Island in the summer, even when the Barbers were living in other places.
From Texas, she would fly back to South Carolina to spend six weeks with her grandparents, who then lived in the Columbia area. But they spent part of the summer at the family beach house on Folly Beach and at Bowens Island, where her great-grandparents ran the restaurant.
"I found it a fascinating place as a little kid,'' Hope Barber said. "There were all these cats out here to watch out for the mice. The restaurant was a dark building with cinder blocks, old TVs, and my great-grandmother would sell this candy. She would let me get gum without paying for it.''
After a career as a teacher and lawyer, Hope Barber, now 49, started helping her dad with the restaurant, and a few years ago, agreed to manage the place to take some of the load off of him.
"It's an honor for me to be able to carry on a legacy that has carried on for that long,'' she said.
Now, her college-aged children and her cousins also help out around the restaurant, which has become a bigger operation than it was decades ago.
The Barber family rebuilt the restaurant after the cinder block and wooden building caught fire in 2006, igniting the furniture and timbers inside, causing the building to collapse.
Today, the restaurant sits on pilings set back from the marshfront, with a huge deck overlooking the tidelands between Bowens Island and Folly Beach.
The restaurant is still rustic, just not as barebones as the old days, and it can accommodate more people.
Mud, tides and SC oysters
The oysters Bowens Island Restaurant relies on are the kind that cluster together on the muddy banks in front of salt marsh grasses.
When the tide rises and moves into the marshes, salty water covers the oysters, giving the shellfish time to feed on microscopic creatures below the surface.
Then, after several hours, the tide starts to go out, leaving the oysters on the banks, exposed to the sun and away from marine predators that lurk beneath the water.
That's when Jamie White does his work.
Most every day from fall to spring, the 42-year-old waterman takes a small boat out and begins picking oysters from the marsh banks.
Sometimes, that involves maneuvering into small creeks at high tide, then waiting for the tide to fall so he can scoop up oysters from the exposed mud. It effectively leaves watermen like White stranded during low-tide. When the tide rises again, he leaves the marsh with a boat full of oysters.
Getting to the oysters has been known to cause White to sink waist-deep in the pluff mud, while walking along the marsh bank looking for the best shellfish, he said. Pluff mud is what locals call the black sediment found in many South Carolina salt marshes.
"That pluff mud, where it is real soft, that's where the oysters grow the best,'' he said.
Once White has loaded his boat with oysters, he takes them back to Bowens Island, cleans mud from the shells with a high pressure hose, and drops off sacks of oysters at the restaurant, where the oysters are immediately refrigerated..
By evening, those oysters often wind up on the plates of diners.
White, who supports his family by selling oysters to the restaurant and one other eatery, said shellfish harvesting in South Carolina is time-consuming, often-brutal work.
"Sometimes, I come home and I got to get in that bed,'' White said. "I can't move. I'm out of it.''
But it's the job he's known most of his life. White can't imagine a day when rising seas would cover up the marsh grasses and the oysters he depends on to make a living. If that happens, watermen around Charleston would be in trouble, he said.
It would be more expensive to purchase machines or use mechanical devices to pull oysters from deep water, the way it is done in other parts of the country, he said.
"The sea level ain't gonna do nothing'' to oysters, he said. "But sea level rise could affect people who harvest oysters. There are days where you have a tide that doesn't drop. When the tide doesn't drop low enough for you to see these oysters, you can't pick nothing at all.''
An oyster shortage due to sea-level rise?
Whether marshes will survive sea-level rise is an unanswered scientific question.
One 2014 study by a team of researchers, including scientists from the University of North Carolina, said oyster reefs could grow enough to keep the seas from overwhelming them.
The report was based on 15 years of a study on a North Carolina estuary. Oyster reefs are credited with buffering marsh grasses from waves.
But there's also an ominous trend developing.
Sea levels in parts of the South Atlantic coast could rise 4 feet in the next 80 years, according to the National Oceanic and Atmospheric Administration.
Researchers at NOAA in Charleston have found that South Carolina could lose up to 46 percent of its existing saltwater marshes, while North Carolina could lose as much as 73 percent of its existing saltwater wetlands by 2100 if the release of greenhouse gases isn't slowed and polar ice continues to melt. Georgia could see losses of up to 25 percent by 2100.
South Carolina marine resources officials aren't predicting the demise of oysters, but they say sea-level rise is an issue that can't be ignored.
"I'm definitely not saying they'll be OK from sea-level rise,'' said Ben Dyar, a shellfish expert with the S.C. Department of Natural Resources, referring to oysters. "There are so many variables involved.''
Hope Barber is counting on oysters well into the future. She knows how painful it can be when oysters are not available or as abundant.
During the 2020-2021 shellfish season, the state shut down key oyster beds near Bowens Island, saying they had been overharvested.
That increased the price of a bushel of oysters from about $24 to about $32, and limited the ""all you can eat'' oyster special the restaurant is known for.
She can only imagine the impact if salt marshes drown and fewer oysters are available for the picking. One of her children is interested in running the eatery one day.
"That does worry and concern me, not only for the environment itself, but because we have such a neat thing going on here,'' she said.
"I can think, especially with this spot, the resources for seafood could be jeopardized or put in danger by the rising sea levels.''
Vanishing marshes




This graphic uses NOAA images of the Southeastern coast to show how sea-level rise will impact salt marsh systems. The larger image will show the marsh system, in magenta, gradually being submerged under water as the sea level rises nearly four feet by 2100.
RELATED ISSUES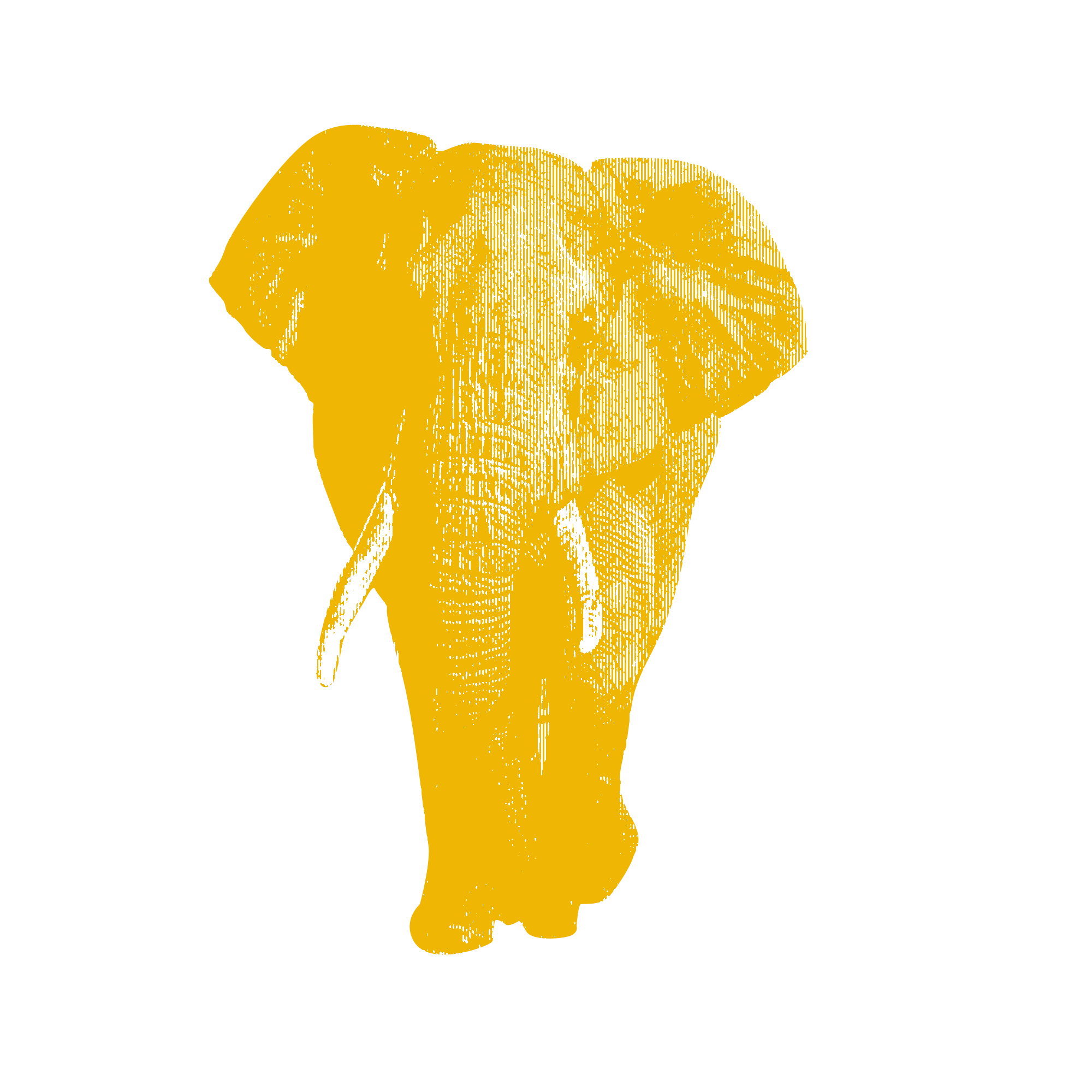 Issue
Environment and Climate Change
Environment and Climate Change

Food
RELATED INITIATIVES