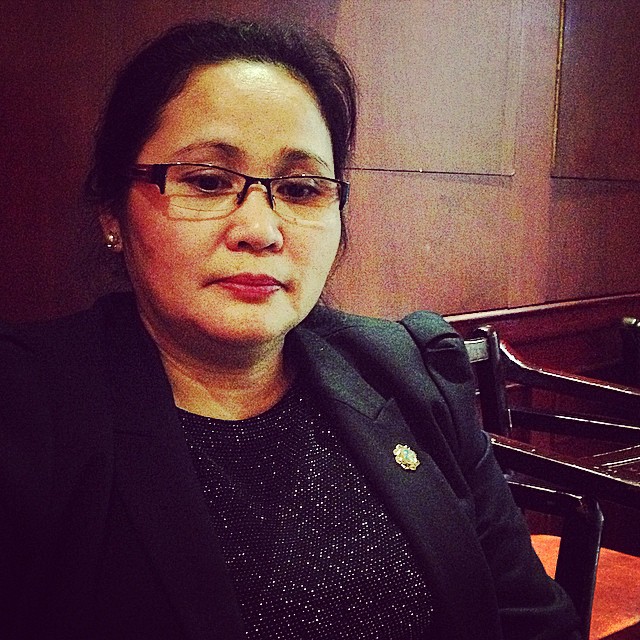 Amina Pedrosa has been through this before. And again she is anxiously waiting. She hoped that by going to the Christmas gathering hosted by her Filipino organization would distract her from the anxiety, but it did not.

Her mind kept on going back to her hometown of Palo, Leyte, and on Typhoon Ruby (Internationally known as Hagupit). She had not heard from her son, Leandro since Saturday morning, December 6 – just before Hagupit was scheduled to make landfall.

"I saw on the news that there is no electricity now in some areas. I hope that's the only reason why I have not heard from them," said the 48-year-old Amina, who has spent the last 11 years living in Paris working as a caregiver and domestic helper.

She began to have flashbacks of November 2013, when the deadly Super Typhoon Yolanda (Haiyan) struck her hometown. The events of the last day—the storm, its path predicted to be nearly the same as Yolanda, the absence of news from Leandro.

The coastal areas of Palo and Tacloban were among the most badly affected provinces in Leyte.

"I had also talked to him before the Yolanda hit, just like now. He was not worried then, he said it was just going to be another storm. He said they were used to it," Amina said, speaking in Filipino.

In the days immediately after Haiyan, Amina heard nothing from Leandro. Fearing the worst, she booked a flight from Paris to Manila and to look for Leandro, his wife and her three young grandchildren.

"I was worried about leaving my job so suddenly, but I thought to myself, I will always be able to replace a job but I'll never be able to replace my family."

Amina landed in the Manila in November 11, three days after Haiyan first made landfall. There were no flights and no way to get to Tacloban except through a C-130. She waited to board a flight, her anxiety building up even more.

"I walked more than 6 kilometers from the Tacloban airport to Palo. There was no choice. There was no cars, jeeps or whatever – there was nothing," she recalled.

Amina waded through the debris and corpses that lined the streets. With everything flattened, she had no sense of direction and could barely find her way to her barangay. She made her way from one evacuation center to another looking for Leandro.

It was chaotic, confusing and overwhelming.

Someone told her that they had last seen Leandro and his family take refuge in an evacuation center in barangay Baras. Then someone told her that that evacuation center was totally destroyed and everyone in it had died.

Long painful hours passed with Amina thinking that Leandro and his family were among those who perished.

Then someone else told her that they had just seen Leandro in another evacuation center. "I don't even remember anywhere where it was but I rushed there and found them. My grandchildren were all still shivering in fear. My four-year-old grandson told me, 'Mama, it was scary. I thought I would die.'"

Livelihood and lifesaver

It was days before Leandro told her little by little how they prepared for the storm by putting their two motorcycles on the second floor of their home.

It was a priority for Leandro who is a tricycle driver to save his source of livelihood. During the storm, it also ended up saving his life.

When the waters rose, Leandro wrapped a mattress around his wife and three children to bind them together. Then he wedged himself between the two motorcycles and used it to anchor him as he wrapped himself around the mattress to keep it closed.

Amina helped Leandro and his family settle in with relatives in Nueva Ecija and then spent the few days fulfilling her promise to her fellow Filipinos in Paris to locate loved ones who might have been affected by the storm.

Amina remembers herself as being unafraid and determined those days in Leyte. She spent many years away from her sons raising them from afar as an OFW and single mother. She had always been the strong one when her husband had left them, she knew she had to be strong again now for Leandro and his own family.

It was when she went back to Paris that Amina began to slowly crumble. The images of what she saw in Yolanda kept coming back. "For the first few months back here, I did not want to be alone. I was always scared and afraid that someone would die."

"I'm giving myself another two or three days. I know that Leyte was not as badly affected this time unlike Yolanda, but I am still scared," she said, her voice beginning to crack along with her brave front.

Leandro and his family had moved back to Palo, Leyte, a few months after Haiyan and were slowly getting back on their feet.

"It's already so hard to be separated from them as an OFW, but the thought of losing him again...I can't..." She said, her voice trailing off.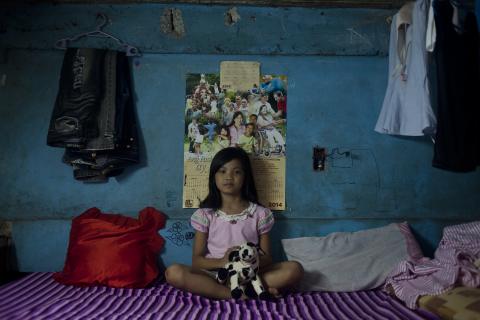 Join us at Westchester Community College on Wednesday, November 5, and Thursday, November 6, for the...
RELATED ISSUES

Issue
Migration and Refugees
Migration and Refugees

Women