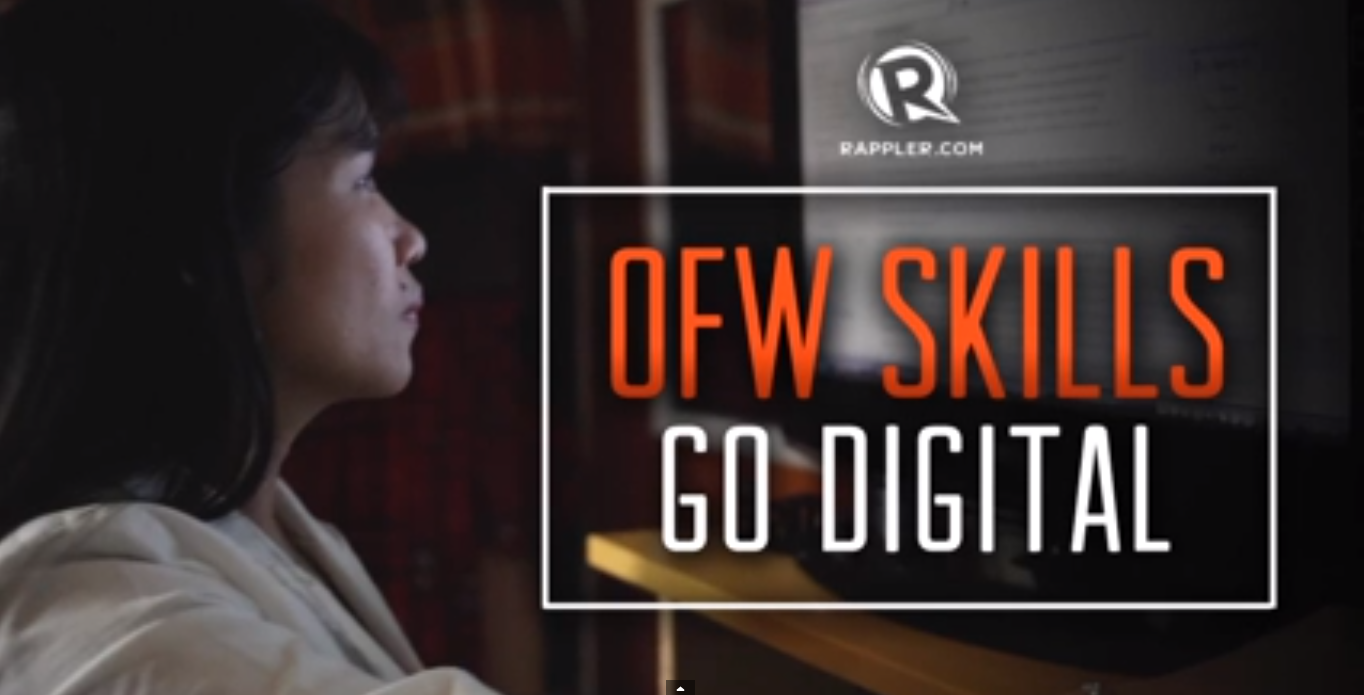 DUBAI, United Arab Emirates – Working as a domestic worker, laborer or waitress abroad can feel like a dead end job.

The National Statistical Coordination Board (Philippine Statistics Authority) estimates that about 80% of our OFWs work are unskilled laborers.

Can our OFWs transition into higher paying work?

Filipino Digerati, a non-profit organization in the United Arab Emirates (UAE), helps expand the skills set of OFWs so they can transition into higher paying work or reintegrate back home. Filipino Digerati is under the auspices of the Philippine Embassy and Consulate in Dubai.

The volunteer-trainer group was founded by nine Filipinos and one Emirati national who all wanted to improve the lives of Filipinos by teaching them basic computer and financial literacy skills.

"Digerati is a contraction of two words: digital and literati," explained Lilian Bautista, Filipino Digerati co-founder.

More than 100 volunteers – mostly Filipinos – across the different Emirates forego part of their weekend and spend their Friday (the weekend in the Middle East is Friday and Saturday) conducting training in basic computer courses like Microsoft Office and livelihood skills like balloon-making and finance for non-accountants.

Many of the students who enroll in these classes are nannies, domestic workers and even lady drivers.

Since they started in 2008, the organization has had about 19,000 graduates and some have successfully transitioned to office work.

"One student, Michelle, was a housemaid before. She started studying basic computer, then Excel, then became a volunteer, trainer and then a Team Leader of one branch in Sharjah. Now, she is an executive secretary for a construction manager," shared co-founder Mary Jane Alvero Al Mahdi.

Mayra Velonza-Ignacio, a nanny in the UAE, started as a student and is now one of the volunteer-trainers. She hopes to apply the skills she learned in photography and in balloon-making to set up her own events shop when she returns to the Philippines.

"Our OFWs should be our new middle class. But what happens when they go back home, what do they have to retire to? They need to be taught financial skills and have to be reintregrated back into their communities. Because the money will stop," said Grace Princesa, Philippine Ambassador to the UAE.

In 2012, Filipino Digerati was given the Banaag Award by the Commission of Overseas Filipinos in recognition of their innovative use of technology in uplifting the status of Filipinos overseas.

According to estimates provided by the Philippine Embassy in Abu Dhabi, there about 100,000 Filipinos working as domestic workers in the UAE.

The United Arab Emirates has one of the largest OFW populations globally, with roughly 40% working in low-paying jobs.
RELATED ISSUES