To read this in Ukrainian, click here.
---
The full-scale war against Ukraine, which Russia started on February 24, changed the world forever.
Despite the warnings of Western intelligence, nobody could have ever imagined that in the 21st century, in the heart of Europe more than 80 years after the WWII, a real bloody war would break out with bombings and tens of thousands of killings.
Now it's quite trendy to discuss who is prepared for a full-scale Russian invasion. But the world remembers very well President Zelenskyy's speech at the Munich Security Conference on February 19, 2022:
"Has the world forgotten its mistakes of the 20th century? What do attempts to appease lead to? How did the question of why we have to die for Danzig turned into the necessity to die for Dunkirk, and for dozens of other cities in Europe and the world at the cost of tens of millions of lives? These are terrible lessons of history. I only want to make sure that you and I have all read the same books. Therefore, we have the same understanding of the answer to the main question: how did it happen that in the 21st century there is a war in Europe and people are dying again? Why is it lasting longer than the WWII? How did we get to the biggest security crisis since the Cold War?"
President Zelenskyy made this speech just five days before the start of a full-scale war, while key Western embassies hurriedly packed up and fled, leaving Ukraine alone with Russia, almost weaponless. These are the terrible lessons of history that must never be repeated.
---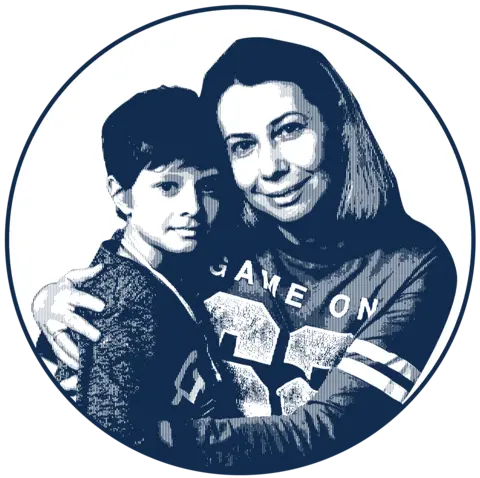 As a nonprofit journalism organization, we depend on your support to fund coverage of global conflicts. Help us continue funding the hard costs of in-depth coverage of the Ukraine invasion—including travel, hostile environment safety training, and the increased security expenses that arise from reporting in war zones.
---
A full-scale Russian invasion, although not immediately, still made the West wake up. It's already clear for everyone that the post-war world order no longer exists. Key European capitals are beginning to understand that a series of mistakes made by their leaders after the end of the Cold War and the collapse of the Soviet Union led to this great war.
European states are finally starting to strengthen their troops and defense, because Russia openly threatens countries on the eastern NATO flank. But is the West ready to improve its mistakes? How will NATO change after the end of Russia's full-scale war against Ukraine? And most importantly, will Ukraine become a member of the Alliance?
Based on the interviews with European and American experts and diplomats, TSN.ua picked up the answers in this text and film with the support of the Pulitzer Center.
Shadow of Bucharest
Was there a chance to prevent the full-scale war which Putin started against Ukraine on February 24? The answer is clear. Yes, it was, if Ukraine became a member of NATO, as it was promised at the Bucharest Summit in 2008.
Even then, Putin didn't recognize Ukrainian sovereignty. It was in Bucharest 14 years ago at the NATO summit when he told the U.S. President George W. Bush:
"You do understand, George, that Ukraine is not even a state. What is Ukraine? Part of its territory is Eastern Europe, and a significant part was given by us."
Alarmed by Putin's threats to use nuclear weapons if NATO came closer to Russia's borders, France and Germany blocked granting a MAP to Ukraine and Georgia. And four months later, in August 2008, Russian tanks were near Tbilisi.
"I talked to Merkel. I've known her for 20 years. And she always said that Putin was lying. That's why she never believed Putin. She told me personally during a one-on-one conversation that she didn't trust Putin at all. She said that he is lying", CDU Bundestag MP Thomas Heilmann told TSN.ua in an interview.
We met for this interview back in May, when the Ukrainian Armed Forces made the first strategic defeat on the Russian army near Kyiv. At the same time, off the record, some German experts told TSN.ua during the meetings in Berlin:
"You have to hold on as long as you can, because then they will come for us, a big war with Russia is inevitable."
German experts said so because they didn't believe in Ukraine's victory in the war against nuclear Russia, adding the question: what should we consider as Ukrainian victory? Instead of recognizing the obvious fact of the West's collective responsibility for the bloody genocide of Ukrainians unleashed by Putin. Angela Merkel led Germany for 16 years and maybe didn't believe Putin, but desperately pursued a policy of appeasement of the aggressor. Ultimately, Germany itself also suffered and ended up totally dependent on Russian energy sources.
Thomas Heilmann honestly admits that Germany's policy towards Russia was wrong. But is Berlin ready to correct one of its most important mistakes - to unblock Ukraine's path to NATO membership? In an interview with TSN.ua, Heilmanm suggested that perhaps if Ukraine had started an active move towards NATO after the Bucharest summit in 2008, Putin would have started the war even then. However, now, according to him, after the victory in the war with Russia, Ukraine has every chance to become a full member of both the EU and NATO.
14 years after the Bucharest summit, the West is finally beginning to understand that Russia's policy of appeasement was a mistake. And the Kremlin threw off the masks. The former Russian President, being now the deputy chairman of the Security Council Dmitry Medvedev, said that the war against Georgia in 2008 was a signal to the U.S. and NATO on the need to listen to some of Russia's fears about threats to its own security.
Full-scale attack on Ukraine on February 24 was preceded by Russian Deputy Foreign Minister Sergei Ryabkov's threats to the U.S. and NATO to "collect things and climb to the border of 1997," undermining the five waves of NATO expansion till 2020, when 14 countries joined NATO.
After almost seven months of war now, when Kyiv survived and Ukrainian Armed Forces launched a successful counteroffensive, liberating the south and Kharkiv region, although the West gave us three-four days, it's obvious that Russia simply wants to erase Ukraine from the political world map. And then go to other countries. The Kremlin doesn't hide that they want to restore the Soviet Union, or, as they call it, "historical Russia."
"I believe that the main goal is what Putin said when he was addressing his domestic audience. It's a restoration of the Russian Empire. This is his main goal," Latvian Foreign Minister Edgars Rinkevičs told TSN.ua.
But the West, albeit belatedly, understands this very well. Perhaps that's why French President Emmanuel Macron has almost given up on trying to convince Putin, and German Chancellor Olaf Scholz is mastering the Gepard anti-aircraft artillery system and supporting Ukraine's membership in the EU.
How Putin's war changed NATO
At the very first press conference after being elected president, on March 25, 2021, Joe Biden said:
"It is clear, absolutely clear…that this is a battle between the utility of democracies in the 21st century and autocracies. If you notice, you don't have Russia talking about communism anymore. It's about an autocracy. Demand decisions made by a leader of a country—that's what's at stake here. We've got to prove democracy works".
This statement was made in the midst of the first large Russia's troops positioned near Ukraine's borders last spring. Already at that time, American intelligence gathered crumbs about Putin's true intentions. However, the West continued the policy of pacifying the aggressor, and made two more fatal mistakes: Russia was allowed to complete Nord Stream-2, and Biden personally met with Putin in Geneva.
"Putin's real goals are only in his head. My guess… Long before the war I was thinking about the idea. We don't know if Putin is sick or not. This is just a speculation. But we know for sure that he is not getting any younger. There is a question about transit of power in Russia. Therefore, I think Putin imagines that he needs to create a bigger project, so to speak, and people argue whether it's the Soviet Union-2 or even the Russian Empire," Minister of Foreign Affairs of Lithuania Gabrielius Landsbergis told TSN.ua.
The Lithuanian Minister suggested that Putin wants to create a large geopolitical project that would include Georgia, Moldova, Ukraine, Belarus and even Armenia, in order to go down in history as a collector of Russian lands. And only then in the reincarnated USSR or, as the Kremlin calls it, "historical Russia", transfer power to the successor. Not for nothing, according to the Minister of Foreign Affairs of Finland Pekka Haavisto, Putin began to compare himself with Peter I.
TSN.ua spoke with Lithuanian and Finnish Ministers on the sidelines of the NATO summit in Madrid, which can be considered as a historic one. Russia's full-scale war against Ukraine forced the bloc to wake up. It seems that the Alliance has remembered the purpose of its existence.
First, the allies adopted a new Strategic Concept of the Alliance for the next 10 years, where NATO leaders branded Russia a direct threat to security, peace and stability in the Euro-Atlantic region.
Secondly, Sweden and Finland are already on the verge of joining NATO.
"Putin was looking for the "Finlandization" of Europe. He's going to get the "NATO-ization" of Europe. And that's exactly what he didn't want, but exactly what needs to be done to guarantee security for Europe," Joe Biden said at the NATO summit in Madrid.
Sweden and Finland have long since reached all the needed standards and were ready to become NATO members at any moment. But they remained non-bloc. Putin's full-scale war against Ukraine changed everything.
"When we see a war in Europe, when our neighbor Russia attacks Ukraine with a population of 40 million, using violence, military force, trying to change government there, it makes us very worried. And when we go back to last year, Finland had only 30% of support for joining NATO. Now we have almost 80%. It shows that the Finnish citizens want to have maximum security and cooperation with NATO members in current conditions," Minister of Foreign Affairs of Finland Pekka Haavisto told TSN.ua.
The third important conclusion of the Madrid NATO summit is the significant strengthening of military power on the eastern flank of the Alliance. The total number of American troops in Europe has increased to 100,000. The headquarters of the 5th Army Corps of the U.S. Armed Forces is permanently deployed in Poland. And in Romania there is a brigade of up to 3,000 military personnel and 2,000 civilian personnel stationed on a rotation basis.
And the last fourth conclusion is NATO's long-term strategy for the Ukrainian rearmament, which is being implemented right on the battlefield. The allies also decided on a strengthened package of support for Ukraine, as stated in the final declaration of the NATO summit in Madrid. However, it happens very slowly. We are critically short of long-range artillery, medium-range missile systems, aviation, air defense and anti-missile defense systems. And this was clearly demonstrated by Russian missile strikes that hit critical Ukrainian infrastructure in Kharkiv and Kryvyi Rih these days.
There is even a special section at the NATO's website called "NATO's Response to Russia's Invasion of Ukraine." But there is almost no information about practical support on the ground. Only phrases that "NATO is not a threat to Russia" and "the Alliance has a responsibility to ensure that this war does not escalate and spread beyond Ukraine."
Many processes in the West take place offstage. But for example Poland and other countries were ready to provide Ukraine Soviet fighter jets. But the U.S. blocked it. The same thing is with providing tanks to Ukraine. According to the German press, there is an unofficial NATO agreement not to do this. Just as there is no Washington decision to provide Ukraine fighter jets and long-range missiles (for example, 300 km) for artillery.
According to NATO Secretary General Jens Stoltenberg, the war in Ukraine has put Europe in the most dangerous situation since WWII, and a full-scale Russian war against Ukraine could last for years:
"What is happening in Ukraine is terrible. But it would be much worse if the war was between Russia and NATO. In this conflict, NATO has two tasks: to support Ukraine and to prevent the conflict from escalating into a full-scale war between Russia and NATO."
With each new weapons supply to Ukraine, the West tests Russian reaction. However, when we talk about NATO, we're still afraid to admit that Europe is already indirectly involved in the war with Russia. The Alliance practically lost the Black Sea, to which three NATO member states have access, by refusing to adopt a strategy for strengthening the security of the Black Sea region a few years ago. The self-proclaimed Belarus President, Oleksandr Lukashenko, says that the Su-24 jets have already been converted to carry tactical nuclear weapons. Belarus borders three non-nuclear NATO member states: Latvia, Lithuania and Poland. Therefore, the longer the Alliance will distance itself from the war, the closer and faster its approach on its eastern borders. However, it's true that the war is already there.
The future of NATO: is war with Russia possible?
The main battle between democracies and autocracies is developing right now on the battlefield in Ukraine. The world is plunging into the times of a new Cold War. With the only exception: now the watershed is between democracies and autocracies, and the Kremlin is lowering a new Iron Curtain over Russia with its own hands.
The common vision of the West is absolutely clear - Russia can't win this war. However, it seems that it still doesn't have a strategy for the Ukrainian victory. After all, the first full-scale war on the European continent since the WWII is a collective responsibility.
"And President Biden has said that we're not going to get directly involved with the American troops on the ground because we don't want to have the World War III. But we'll give Ukraine the capabilities necessary for defending its territory against this aggression," the U.S. Ambassador to the OSCE Michael Carpenter told TSN.ua.
Instead, Dmitriy Medvedev declares that it's Russia tries to prevent the World War III, and that's why Russia started a full-scale war against Ukraine. Russia openly threatens Baltic states, Poland, and recently also Germany. Does it mean that the war may go far beyond the Ukrainian borders?
"It is possible. That's why we are helping Ukraine as much as we can. That's why we in the Baltic countries and in Latvia insisted on increasing the number of NATO troops in the Baltic region. That's why we are very happy to see that Finland and Sweden are joining the Alliance," Latvian Minister of Foreign Affairs Edgars Rinkēvičs told TSN.ua.
It's especially true amid nuclear terrorism provided by Putin's regime. The biggest in Europe Zaporizhzhia nuclear plant is under Russian occupation. And a possible nuclear disaster there threatens not only Ukraine and Russia itself. The UK and the U.S. have already declared that any radiation leak at ZNPP would be violation of Article 5 of the North Atlantic Treaty. So, it'll be an attack on the entire Alliance.
It seems that the Biden Administration understands that Russia's full-scale war against Ukraine risks becoming not only protracted, but also could go far beyond today's war theater borders. That's why the White House plans to appoint a general to lead the training and assistance effort and to name its military mission supporting Ukraine. But the U.S. Lend-Lease military support to Ukraine is unfortunately postponed again.
Russia's bloody war, which became a real genocide of the Ukrainian people, has been going on for more than six months. What did Putin get? Sanctions that are killing Russian economy, tens of thousands of coffins, a destroyed army and total isolation. Has the West recognized its biggest mistake in history, which it had made in 2008?
"The promises of the Bucharest summit that Ukraine would become a member of NATO are still there. We must keep the promises. This is the reason why we won't let this discussion fade away. My dear friend, President Zelenskyy said that Lithuania will host the next NATO summit in Vilnius. And he expressed the hope that he will be able to visit it physically," Lithuanian President Gitanas Nausėda told TSN.ua at the NATO summit in Madrid.
Russia's full-scale war against Ukraine united and strengthened NATO. Putin wanted to push the Alliance away from Russia so much that he got 1,300 km more NATO on its borders. And the West will make another historic mistake if after the accession of Finland and Sweden the doors of the Alliance close.
Ukraine is moving to NATO standards right now on the battlefield, mastering modern Western weapons. Therefore, the next NATO summit in Vilnius must become a historic one. After all, it'll take place exactly 10 years after the infamous Vilnius summit of the Eastern Partnership where Yanukovych refused to sign the Association Agreement with the EU, after which Russia's open bloody war against Ukraine began.
In Vilnius in 2023 Ukraine should be said: "We are waiting for you in NATO." And for the transition period, we should receive reinforced concrete security guarantees, but not another Budapest memorandum, following the example of those provided by Great Britain to Finland and Sweden, until they physically become NATO members.
RELATED ISSUES

Issue
Conflict and Peace Building
Conflict and Peace Building

Governance
RELATED INITIATIVES