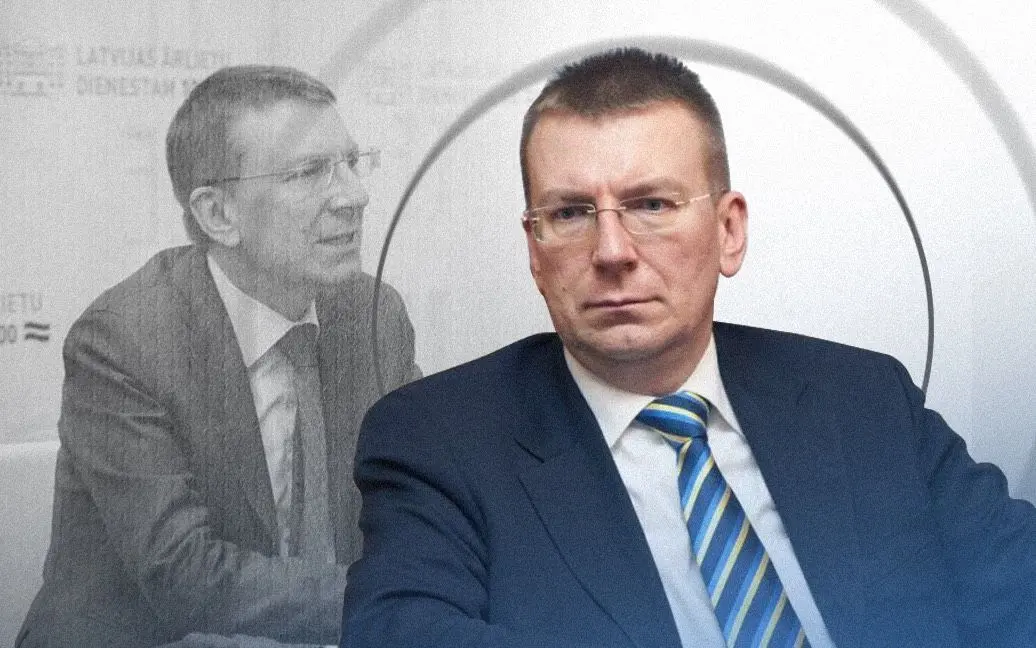 According to the Ukrainian Minister of Defense, Oleksii Reznikov, President Zelenskyy gave the order to liberate the south of Ukraine.
And less than a day after this statement, we saw a sharp surge in the so-called shuttle diplomacy: The Turkish president had a phone call with Putin, and then with Zelenskyy.
The "grain corridor" was on the agenda, which unblocks Ukrainian ports for the grain export. However, it is unlikely that Putin can fully agree on this. Only in exchange for a significant easing of sanctions against Russia. If this does not happen, he'll continue to use food as a weapon.
Like gas. On Monday, July 11, Gazprom stopped Nord Stream-1 for "scheduled" maintenance. However, everyone understands very well: Russia is deliberately "drying up" the European energy market in the midst of pumping gas for the next heating season in order to make key European capitals, primarily Berlin, more compliant.
How long will this war last? Is there a risk that the theater of military operations may go beyond the Ukrainian borders? TSN.ua discussed it with the Minister of Foreign Affairs of Latvia, Edgars Rinkevičs.
---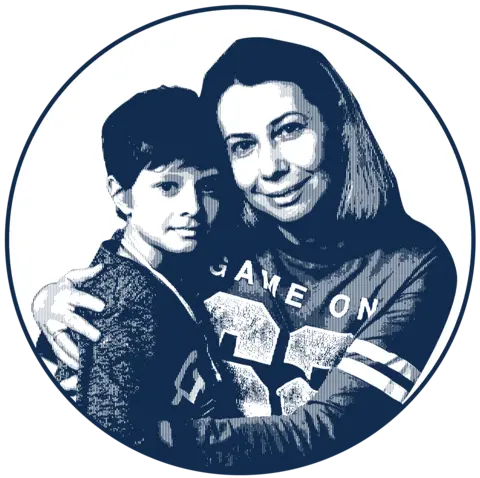 As a nonprofit journalism organization, we depend on your support to fund coverage of global conflicts. Help us continue funding the hard costs of in-depth coverage of the Ukraine invasion—including travel, hostile environment safety training, and the increased security expenses that arise from reporting in war zones.
---
- Do you actually believe in Ukraine's victory and what does it depend on?
- Well, I'd say that we all do our best to help Ukraine to win this war. It's very difficult to define a victory. But I think the definition of victory is important especially for protection of statehood, independence, liberty and also territorial integrity. And indeed I believe that Ukraine can do that. I also believe that we must help Ukraine as much as we can both politically, militarily and practically. So, yes, I do believe that you've already won in a sense that you were able to protect your capital, convince international public that Ukraine is able to defend itself. But of course this war is quite long. It's going to last for some time. And of course we all should not only trust that you are going to win. Ukraine is going to win. But also we must help you.
- What is Ukraine's victory from your point of view? Because there are many discussions now on that. Someone says that it's the returning to the "borders" on February 24. Ukraine believes that we can return Donbas and Crimea as well.  
- My answer to this question, and I discussed it for many times with our Latvian and Western journalists, is very simple one: Ukraine is going to define what the victory means. Nobody should push Ukraine, Ukrainian people or government to making any concessions. We must help Ukraine to fight this war. So from that point of view I think this is very much up to you to define what the victory means.
- Do you believe that Putin can announce a full-scale mobilization in Russia?
- I think that we can't exclude anything. But of course we should understand that announcing a full-scale mobilization, saying that there is a war, but not a "special military operation" how Kremlin is claiming it, is going to change perception in the public. I wouldn't be concerned about what Russian president is going to announce or not. I'd say that our primary responsibility is to push for more sanctions against Russia, to cripple its war and economic machine, to do everything possible to help Ukraine as I've said both politically and militarily, but also financially to help you withstand Russian aggression. So from that point of view I'd be more concerned about further steps that EU, G7, NATO and all other organizations are doing rather than what Russians are going to announce, say or act.
- But do you think the West is doing enough right now in helping Ukraine to win this war?  
- I think, that, yes, indeed, we try to do as much as we can. But we also see that Ukraine is fighting against Russia in Donbas, losing a lot of soldiers, also some equipment, armaments, ammunition. Of course we must do more. And I think this is where some of the EU and NATO countries can make a difference. But when we were discussing some of the programs how to help Ukraine we'd come to the conclusion that the initial assistance was to send Soviet-made or Russian-made armaments, equipment and ammunition. But then we all understand that it's not so much about Soviet-made equipment, because we are running short of it, but also the Western equipment, which is more efficient. That's where I think some countries are really doing their best. Some countries are still trying to figure out what they should do. And some are not, let's say, willing to do that. So from that point of view the general mood is to help. But some countries should do more.
- Is there a risk that this war can spread outside Ukraine?
- This is possible. That's why we help Ukraine as much as we can. That's why we in the Baltic states and Latvia were pushing for more NATO troops in the Baltic region. That's why we are very happy to see that Finland and Sweden are joining the Alliance. That's why we believe that we need to help countries like Moldova. And, yes, hearing this imperialistic narrative from the Kremlin and Putin, we should be ready to counter any kind of Russia's either military expansion, propaganda warfare or any attempts to split the unity of the international community, particularly the unity of the West. 
- Can the Russian aggression spread outside Ukraine to the Baltic states? We see how Kremlin is aggressive right now about the Kaliningrad issue. Is there a risk of the Third World War?
- I think that we in Latvia are already feeling this, the first global hybrid war where food and grain is being used as a weapon. And we all know this problem, we all know what Russian propaganda, what Russian diplomacy is doing, trying to influence African, Latin American and Asian nations. We saw that (Belarus President) Lukashenka was using migration as a weapon last year. So everything is a weapon. From that point of view, I would say that we are already in the first global hybrid war. About the Baltic states. We do understand all the risks. We follow the rhetoric, about "collecting" Russian lands, etc. That's why we think that NATO Summit in Madrid has made a right decision to deploy more troops in the Baltic region and in Poland. And I think if Russians try to test NATO, they will be responsible for the consequences. Those consequences for them can be grave.
- You've just mentioned Belarus. Do you think that it should be equally responsible for the war against Ukraine as Russia?
- Yes, absolutely. That's why we are pushing for the same set of sanctions against Belarus as against Russia. Absolutely, Lukashenka is responsible.
- What are the main Putin goals?  
- I think that the main goal is what he said addressing domestic audience. This is the restoration of the Russian empire. That's the main goal.
- But can we say that all this is happening right now because he is preparing for his reelection in two years?
- Well, I don't believe that you can elect tsar in Russia. I don't believe that we are going to have any kind of real, free and democratic elections. This is going to be a kind of spectacle. So I don't think he thinks about 2024 elections. I think he simply wants to have the empire. And we understand that it's impossible without Ukraine, without crushing Ukraine. But I really believe that there won't be any kind of electoral campaign. This is just going to be a pure circus for both domestic and foreign audience.
- I just mean that this war that Putin has started against Ukraine is the main theater of his electoral campaign in 2024.
- I think that this war is actually about the restoration of the empire. And elections are simply a kind of, you know, symbolical reaffirming support for him and his power. Look, I still remember how they usually had "elections" in the Soviet Union. Nobody actually elected the Soviet leaders in an open electoral campaign. That was simply a kind of a ceremony. So I do believe this also is going to be a kind of ceremony just to convince majority of Russian people that President, Duma and everyone else is elected. So I do believe that this is not about elections. This is about keeping power. And I think that he is now more dependent on his internal circle: security forces, Ministry of defense, but not on what people in Sankt-Peterburg or Vladivostok or elsewhere in Russia think. I think that the real constituency is those people who are sitting in the Kremlin rather than those people who are going to take part in the elections.
- Is there a risk that Russia can use its nuclear weapons? And should we, Ukraine first of all, raise the issue of Russia's nuclear disarmament?
- The risk is there. The weapons of mass destruction, nuclear, chemical or biological can be used. We should be prepared. But you know we are also ... watching what Russian propaganda channels are saying. For example: "Look, we'll use nuclear weapons against New York and Washington". But let me remind those people that actually the U.S. plus UK are also nuclear powers. And any attack against any of those countries with nuclear weapons will produce counter reaction. But yes, indeed, we should have all kind of (contingency) plans for all kind of events.
- How can NATO change after Putin's full-scale war against Ukraine?
- We are learning a lot from Ukraine, from your resistance. As for Latvia, our Minister of Defense just announced that we'll reintroduce conscription, because we need to train our people to resist. We also learn from your experience on the battlefield. We all understand that air defense capability and coastal defense have to be strengthened. We are learning on these things. And we are also grateful to our Ukrainian friends for sharing that experience.
- Does Latvia feel itself more secure after the decisions made at the NATO summit in Madrid?
- Yes, indeed we have seen that allies do understand our concerns. But we also understand that security is the process, that security situation is changing. And I think that those decisions that have been taken in Madrid are good for the security of my country. But we understand that things were changed, there is a war and we initiated that discussion prior to the 24 February attack. Actually we were discussing those issues here in Riga at the NATO Foreign Ministerial meeting in December. And what we consider that those decisions that have been taken in Madrid are the absolute minimum to protect ourselves. And we've said to our friends and allies that we need to be flexible and be able to respond (to) any kind of threats. So, yes, Madrid decisions are good. But we all understand that the situation is rashly changing that we need to be able to respond very quickly if something happens.
- Do you believe that Ukraine can join the EU and NATO? And what will be faster?
- Ukraine now is the EU candidate country. So from that point of view I do believe that Ukraine can join the EU. And I think it was very good that this decision to invite both Ukraine and Moldova to start this kind of candidate process is a very good sign. About NATO, well, yes, I see that there is not a unanimous kind of feeling at NATO about inviting Ukraine to join the Alliance right now. But I think that NATO sees what Ukraine does. Ukraine is actually increasing its fighting capabilities a lot. My country has supported providing a MAP for Ukraine and Georgia since 2006-2008. And we continue doing that. And let me assure you — that stance is the same. It'll be very difficult to convince also soon the 32 NATO members to accept your country. But I think right now we should focus on how to beat Russia. And if Ukraine wins the war, the mood in the EU and NATO, I think, will change. That's why we are so much supporting Ukraine ... The future of Ukraine belongs to the Europe and Euroatlantic family.
RELATED ISSUES

Issue
Conflict and Peace Building
Conflict and Peace Building

Governance

Nuclear Threats
RELATED INITIATIVES