When freshman Rep. Eli Crane took office Jan. 7 serving Arizona's sprawling second congressional district, he also took on the job of representing the interests of 14 of Arizona's 22 federally recognized tribes.
Crane, a Republican, has already met with several tribal leaders, who are learning more about the first-term lawmaker with the hope they can educate him about their issues and opportunities.
For tribes, it's familiar territory, a task undertaken for newly elected officials who may or may not be knowledgeable about the relationship between tribal governments and the federal government.
---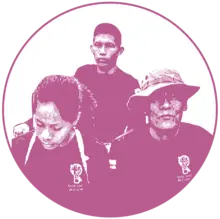 As a nonprofit journalism organization, we depend on your support to fund coverage of Indigenous issues and communities. Donate any amount today to become a Pulitzer Center Champion and receive exclusive benefits!
---
Tribal election expert Kris Beecher said tribal leaders are adept at adjusting to changes in the political environment. They know their issues — water rights, roads, infrastructure — don't always fit within the usual left or right of the political debate.
"I think that's why you see our Native people going back seven generations," he said. "They are looking backwards and working within the system to get the most for our people."
Big district, large population, many resources and lots to learn
Crane's new district includes two more tribes than his predecessor, former Democratic Rep. Tom O'Halleran, who held the seat when it was known as Congressional District 1. The district was renumbered during the last redistricting process and currently incorporates portions of two other districts, including Prescott.
The 20,200-square-mile district is bigger in size than nine states and larger in population than four states and the District of Columbia. In addition to tribal lands, the district also encompasses Grand Canyon National Park, the Mogollon Rim, the Little Colorado River watershed and the Copper Triangle, where a large portion of Arizona's copper ore is located.
After the last round of redistricting gave a slight edge to Republicans, Crane defeated O'Halleran by about 25,000 votes.
Since then, according to his staff, he has been busy learning his new duties and learning about his massive district, including its large Native population. The Independent Redistricting Commission noted that Indigenous peoples account for 22% of the district's population.
New congressman meets with tribal leaders
Crane serves on the House Homeland Security, Veterans' Affairs and Small Business committees. Tribes have particular interests in growing their economic bases and in providing for their veterans. It's a sentiment shared by Crane, a former Navy Seal and small business owner. He's already testified about the need for more and better health services for veterans.
Crane visited Navajo Nation President Buu Nygren in February in Window Rock. That visit reciprocated Nygren's journey to Washington, D.C., to meet Crane on his congressional turf.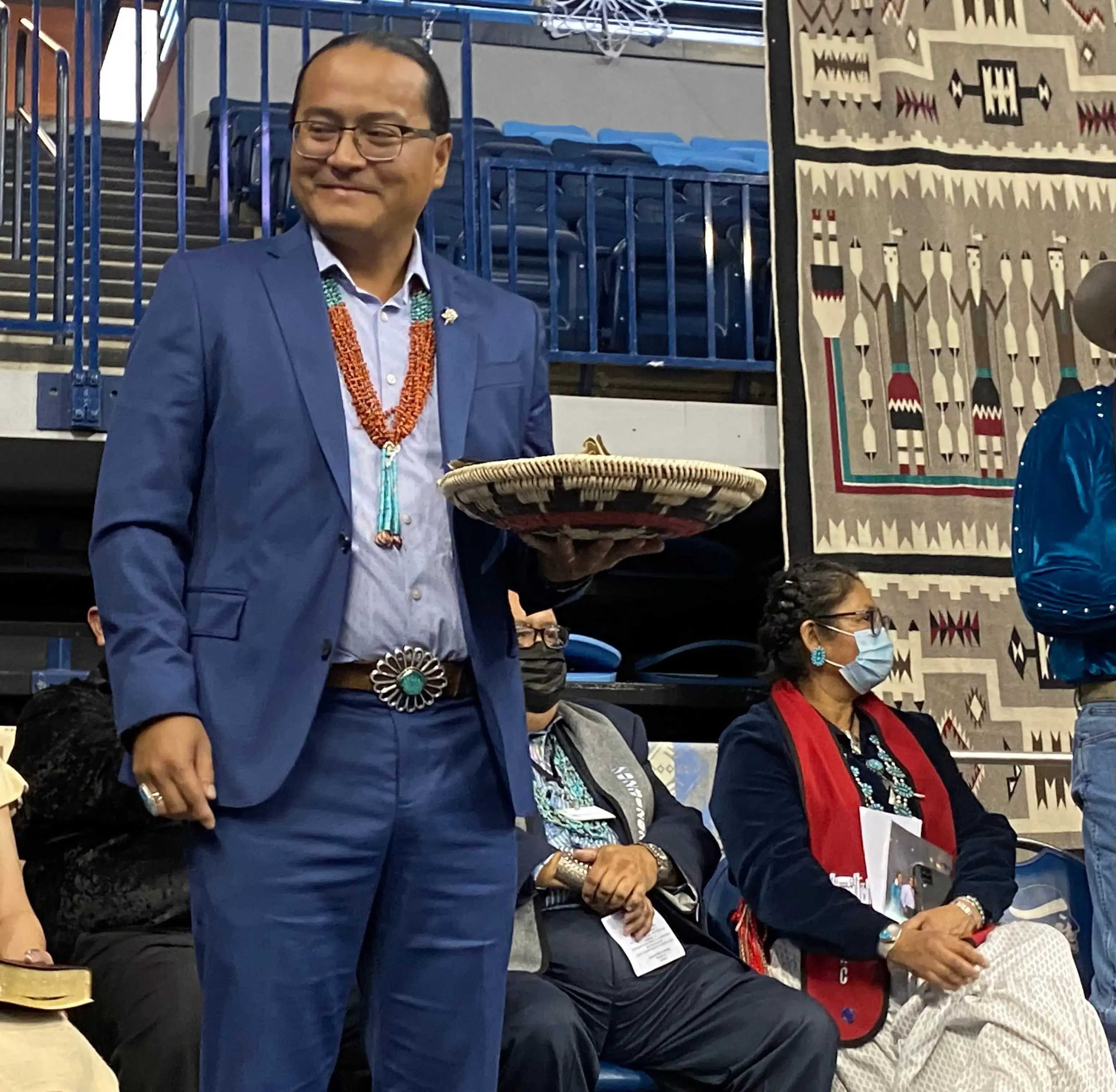 Nygren, who's also a political novice serving his first term in any elective office, shared Navajo history and culture with Crane, including a session with Navajo veterans about their issues in obtaining health care and other services, nominating more Navajo students to attend military academies and funding programs and loan guarantee programs.
Crane also met with tribal law enforcement officials and with Navajo Code Talker and former Navajo Nation Chairman Peter MacDonald.
"Building meaningful relationships with the tribal communities within the district is a priority for the Congressman," said Zach Kahler, Crane's communications director. Crane did not answer questions from The Arizona Republic directly.
In addition to his daylong visit to the Navajo Nation, Kahler said that Crane had met with Chairman Calvin Johnson of the Tonto Apache Tribe and Chairwoman Tanya Lewis of the Yavapai-Apache Nation.
Kahler said the congressman is also scheduled to meet with leaders of the Ak-Chin Indian Community. Crane has also been invited to meet with the San Juan Southern Paiute Tribe in Tuba City. The small tribe currently has no land base and has long advocated to acquire trust land.
White Mountain Apache Chairman Kasey Velasquez and other council members paid Crane a visit in February at his U.S. Capitol office, where they met with Crane's chief of staff and invited him to tour the tribe's 1.6-million acre home in east-central Arizona. Kahler said Crane's staff also met with the tribe's housing authority.
Native political analysts: 'Tribes are adept at adjusting to changes'
Native political experts say it's important for tribes to build a relationship with elected officials.
Beecher, an attorney with Phoenix law group Dickinson Wright and member of the Navajo Nation, said issues like housing, water, electricity and health care are not issues owned by the left or the right.
"It's a survival issue," he said. "Those issues in many regards aren't left or right issues that everybody cares about anyway."
Beecher said most of the tribes he deals with are confident of being able to put their best foot forward, "no matter what administration is in control of the United States government or state government."
Derrick Beetso, a law professor and director of the Indian gaming and tribal self-governance program at the Sandra Day O'Connor College of Law at Arizona State University, agreed with Beecher. He said that just as tribal leaders like Nygren engage with representatives, tribal members should also get involved with their elected officials.
"I think understanding Congress and the (legislative) framework is really important," he said.
Beetso, former general counsel of the National Congress of American Indians, a Native rights organization, said not many people reach out to their representatives.
"Definitely letting them know what your priorities are, letting them know what's important to you in general education, whether education, funding for roads or transportation, is always important," he said.
Tribes always need friends on both sides of the aisle, he said.
"We don't have a huge population to where we can just rely on our raw numbers," said Beetso, also a citizen of the Navajo Nation. "We have to rely on political friends and both the GOP and the Democratic parties."
It's also important for members of Congress to understand that the nation's legislative body has plenary authority over Indian affairs. Also, Beetso said, "the federal government as a whole has a responsibility to Indian tribes."
That responsibility stems from treaties and more than 200 years of a body of federal Indian law. In exchange for ceding the majority of their lands to the U.S., the government guaranteed that it would respect and support tribal self-government and economic prosperity.
"When I look back at this kind of long history, we've always had the tools and capabilities to be master leaders, politicians and leaders," Beecher said. "That's part of our sovereignty in action."
Crane's district is not unique. Rep. Jared Huffman represents 30 tribes in California District 2, which encompasses the northwestern corner of the state. And freshman Rep. Mary Peralta has all 228 tribes and 180,000 Native people in her at-large Alaska district.
RELATED ISSUES

Governance

Issue
Indigenous Communities
Indigenous Communities