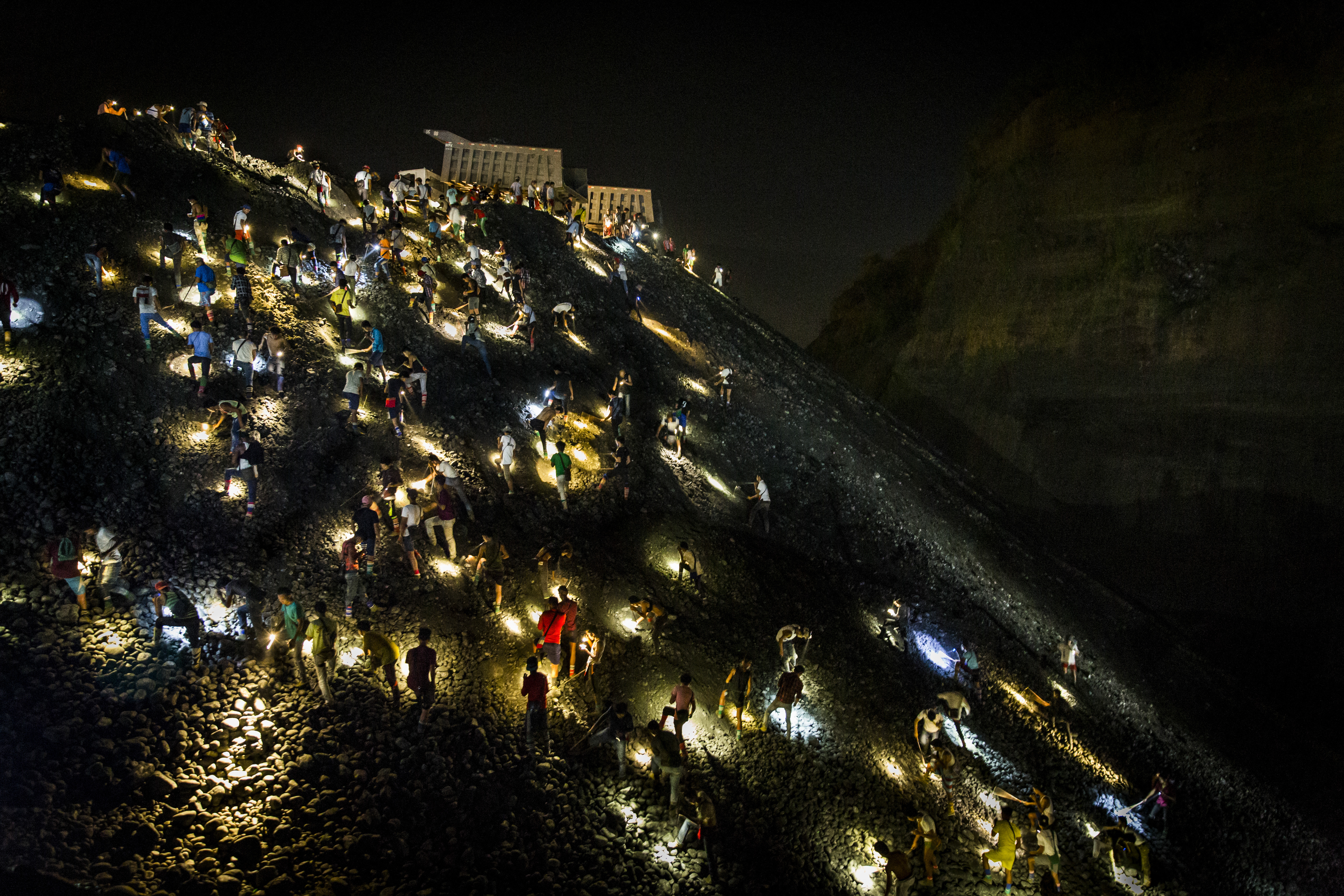 When Kai Ring was 17, she and her sisters set out from their hometown of Myitkyina, the capital of Myanmar's northernmost Kachin State, for the world's largest jade mine, in Hpakant, 150 km away.
"When we arrived, there was no [industry] other than jade," says Kai Ring. "We didn't have capital to trade it, so we dug."
A lot has changed since her arrival in 1989. Over the decade that followed, Hpakant's mines were taken over by Myanmar's armed forces, known as the Tatmadaw, and carved up into concessions that went to large companies, often those with military ties. A frenzy of excavation followed, and by 2014, the industry's peak year, environmental watchdog Global Witness valued Kachin's jade trade at up to US $31 billion, with 50 to 80 per cent being sold illegally to China.
Hpakant's mines are the world's largest supplier of jadeite, the more lucrative of two varieties of jade, while China is the world's biggest buyer. In China, jade has been cherished for millennia, and today, the stone has become a status symbol among a growing elite class. Jade does not have a fixed international market value, but prices paid for the most coveted stones can rival those of diamonds, carat for carat.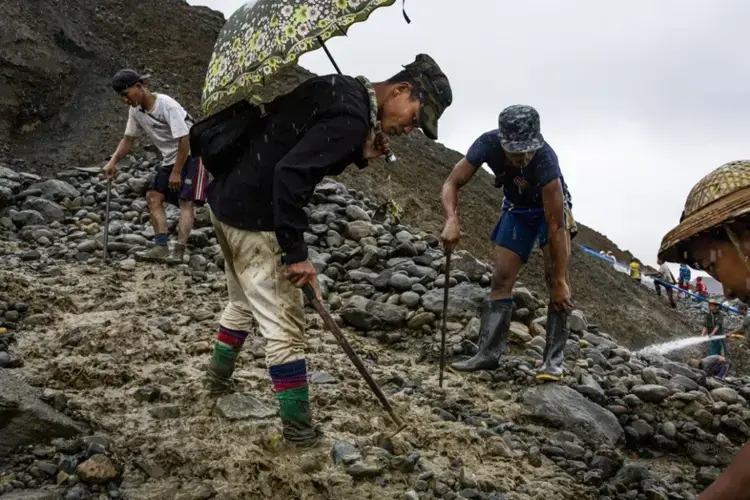 When Hpakant's small-scale mining made way for company concessions and intensive extraction, a flood of social and environmental crises followed. Hundreds of thousands of miners flocked to the area from across the country. Drugs, crime and violence skyrocketed while mining explosions shook homes, and companies left behind empty pits and towering waste heaps.
Hpakant's mines are perpetually on the brink of collapse, and landslides are frequent during the rainy season. While companies are at times mandated to cease operations during the wettest months, the closures do little to stop the boldest – or the most desperate – of miners.
Dozens are buried annually, in what has become a broken record of reports of rising body counts and widowed mothers, amid calls for industry reform. The latest incident, a landslide in the Gwi Hka mining area on July 2, claimed about 200 lives.
Now a jade broker, boss of five miners, and mother of six, Kai Ring also volunteers her time as a counsellor to the family members of landslide victims.
She looks back wistfully on her early years in Hpakant, before the companies arrived. On weekdays, after coming home from jade digging, she and her sisters would polish their small stones. On Saturdays, she would sell them in the market; Sundays, she went to church.
Until the early 1990s, most of Hpakant was managed by the Kachin Independence Organisation (KIO). Established in 1961, the KIO is one of many ethnic armed groups that have sought political autonomy – and with it, decentral­isation of land and resource management – since Myanmar gained independence from Britain, in 1948.
Before Hpakant's transition, small-scale miners such as Kai Ring could dig freely while paying informal taxes to the KIO in salt, rice and cash. That situation began to change around the late 90s, when those not employed by government-licensed companies were squeezed out of the best areas, pushing them to either sift illegally through company waste heaps or vacated sites, dig among lower-quality deposits on the margins, or engage in illicit trade.
By 2000, it was near impossible for Kai Ring to locate a good place to dig while some locals lost their farmland and homes to mining concessions. Even possessing a valuable stone was problematic. The handling and trade of raw commercial or imperial grade jade is, in most cases, illegal in Kachin State, while sales are relegated to government-run emporiums, most of which are found in Myanmar's capital, Naypyidaw, or the central city of Mandalay.
Tatmadaw soldiers began visiting homes and checking for jade, and when miners found a big stone, police, soldiers or company personnel would confiscate it.
The situation deteriorated further after the collapse of a 17-year ceasefire between the KIO and the Tatmadaw in 2011. Kai Ring says civilians were more likely to be arbitrarily stopped, police confiscating stones and cash, or scrolling through phones, looking for photos indicating ties to the KIO.
The climb of landslide-related deaths has left a deep impression on Kai Ring, who vividly recalls the ensuing search missions.
In November 2015, a 60-metre pile of mining waste collapsed on sleeping miners and villagers in Hpakant.
"[Rescuers] found 108 bodies, one head, two right-side half-bodies and two thighs," says Kai Ring. "One [body] was found when the backhoe [an excavating truck] dug it out. We saw long hair and we thought it would be a woman, and indeed, it was." More than 100 bodies were never recovered.
Another collapse in 2016 left backhoes "hanging like toys," according to Kai Ring.
The landslide on July 2 of this year was the third deadly incident in the Gwi Hka mining area in her memory. But despite these grim experiences, she has held her ground in the industry.
Kai Ring's five workers are among a sea of unlicensed miners known as yemase. Burmese for "unwashed," yemase got their name from the stones they seek. Before being polished, jade stones are grey and rough, their potential value hidden. Yemase miners rush like waves onto company grounds during break hours, scavenge by torchlight at night and, in the rainy season, sift through vacated company sites.
As is common practice, Kai Ring covers her workers' food and accommodation expenses; in return, they split the profits on the stones' sales. Kai Ring also works as a broker, negotiating prices for jade and charging buyers a fee for the sale.
"We have to be smart because we are struggling," she says. "It is like the choice between death by hunger or death by hard work […] This is the mentality of people who are striving to survive in Hpakant."
Khin Hpan Hpyi set off for Hpakant two years before Kai Ring, in 1987, from Nawngmun, in the far north of Kachin State, also seeking to cash in on the jade industry. Lacking contacts, the newly married 27-year-old showed up at a hotel run by members of his ethnic Rawang community – a sub­group of the Kachin ethnic minority – where he connected with a boss.
He dug for jade five days a week; on Saturdays, he collected firewood and walked into town to pick up food rations and a weekly stipend provided by his boss.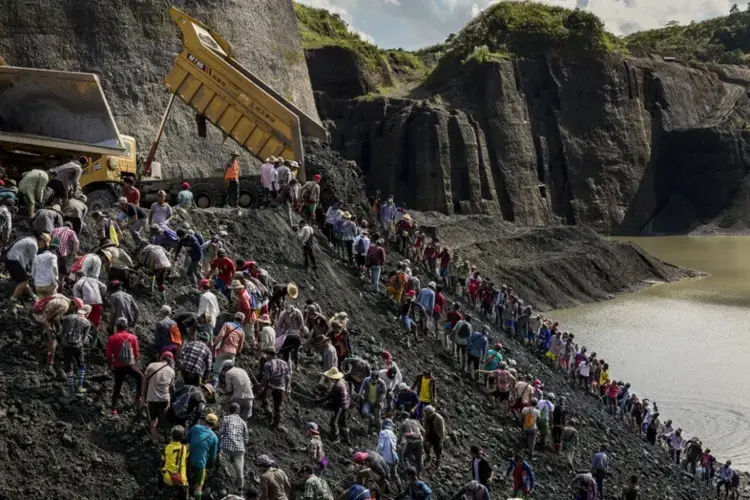 The father of three began smoking opium in 1991. "Drinking cost a lot […] At first, [opium] seemed cheaper," he says. In the ensuing years, drugs tore his family apart, costing them their land, house and valuables.
In 2006, a friend encouraged him to enter a 45-day faith-based rehabilitation programme, where he "made a firm decision and submitted to God." He has not used drugs since.
Hpakant's drug issues have severely worsened since Khin Hpan Hpyi started smoking opium. Today, the area is known for rampant drug use, with heroin "shooting galleries" supplying injections for less than US $1, and methamphetamine and opium industries flourishing.
Faith-based rehabilitation programmes are prevalent among the predominantly-Christian Kachin ethnic minority. In addition to programmes like the one Khin Hpan Hpyi attended, a coordinated community-led drug eradication campaign across the region, called Pat Jasan, captures users and detains them in faith-based rehabilitation camps.
Today, Khin Hpan Hpyi is a low-level jade dealer and broker, and occasional yemase. He usually visits three markets per day, as well as travelling from house to house, buying, reselling and brokering stones.
Tragedy is never far away in Hpakant; just days after the July 2 landslide, Khin Hpan Hpyi buried a friend who had drowned in a mining pit. The single father left behind four daughters, the eldest of whom has polio. He would carry her on his back.
"He went to work very early in the morning and disap­peared. We searched for three days," says Khin Hpan Hpyi. "When your family depends on you, you do not think much for yourself […] it's a situation where people sacrifice their lives."
Tel Tel*, 23, knows about making sacrifices for her family. When she arrived in Hpakant from Myanmar's largest city, Yangon, in February, she was not searching for jade.
Tel Tel's life fell apart when she was 15 and her family was struggling financially. An agent offered her a "good job" in China, and she accepted. "I was sold to a Chinese man to become a wife to bear children," she says.
Tel Tel's husband regularly beat her, even during her pregnancy. After six years, Tel Tel escaped from her in-laws' house, running to a police station. She was sent back to Myanmar, and did not get to see her daughter again. At the time, in 2018, she was pregnant with her second daughter.
Tel Tel moved back in with her parents, but she needed money. "I had to provide for my family and daughter," she says. "I didn't know what to do. Therefore, I started to work as a sex worker."
Fearing her family would find out, Tel Tel made the 1,200 km journey north to Hpakant. "When I came, I had no friends or knowledge about Hpakant. The only thing I knew is that I could earn a good income," she says.
Making her way to one of Hpakant's numerous "beauty parlours," she began serving about 10 customers a night, though numbers have since slowed due to the coronavirus pandemic. "I don't feel safe in my work but I have no choice," she says.
Tel Tel dreams of opening a tailor shop, living together with her daughter and family, and supporting them with the income. "They are my motivation to keep me going each day," she says, "in spite of the risks and challenges I face."
Patrick, 27, arrived in Hpakant in January 2018, with high hopes. "You only need a hoe, flashlight and food," he says, "and your life can change in a moment."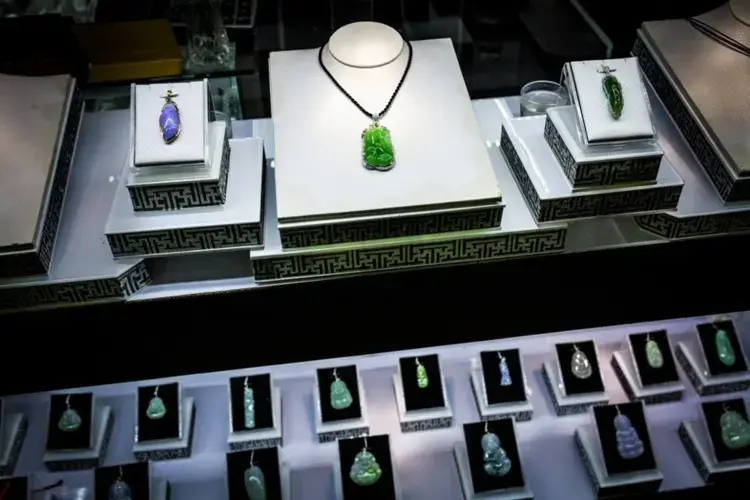 Four years earlier, he had dropped out of 11th grade. "I have younger siblings, so it wasn't good to be the only one taking the privileges," says Patrick, the oldest of five children, whose family was surviving on his father's income as a Baptist pastor. "I assessed myself and whether I should continue [in school] or not. When I thought about my family's struggles, I decided not to."
Instead, he began working – as a motorcycle courier and pig food seller – saving up to enrol in a course on phone repair.
Yet the political situation in his village was working against him. Awng Lawt is located in Kachin's Hukawng valley, which is rich in amber and gold. Tensions progres­sively heightened as the Tatmadaw sought to take control of the region and its resources from the KIO. In June 2017, the Tatmadaw dropped leaflets, warning residents to evacuate or be considered supporters of the Kachin Independence Army, the armed wing of the KIO.
With armed conflict looming and business opportuni­ties drying up, Patrick called some relatives in Hpakant.
"They said, 'Come here if you want. The situation isn't bad. You can have hope; you might get jade. Although it won't change your life that much, it can bring some good.'"
With a motorcycle, a blessing from his mother and 100,000 kyats (US $72), Patrick and a younger brother set off the following January. Three months later, the Tatmadaw launched air strikes over Awng Lawt and the surrounding villages, displacing thousands and sparking anti-war protests across the country. Patrick's family are now among the nearly 100,000 civilians living in camps across Kachin for those displaced by the civil war.
In Hpakant, Patrick began digging. "I realised how dangerous it was […] and I was scared," he says. "I was look­ing for jade day and night and even so, it was hard to get a stone. I was always thinking, 'What other things can I do?'"
The one time he and some friends found a large stone, company personnel and police quickly arrived and confiscated it before they could carry it away.
Three months after arriving in Hpakant, Patrick began working for a group of jade traders, earning 8,000 kyats a day for polishing stones. He carefully observed the way they operated, asking questions about how to transport stones to Ruili, a major trading hub just across the border in China's Yunnan province.
Two months later, he convened a meeting with his brother and friend, and proposed starting a jade trading business. "They had only seen other people doing it. Although they wanted to, they didn't dare," says Patrick. But by sunrise, he had convinced them.
Adding a fourth business partner and pooling their money, they had 800,000 kyats, including 100,000 borrowed from his mother.
They started driving around the mining area, buying low-grade stones at 20,000 to 30,000 kyats for a 40 kg or 50 kg sack. They polished the stones themselves and hired a "carrier" to smuggle the jade to a broker centre in Ruili. Patrick and his business partners would then head to the town to sell them.
By February 2019, the four had saved enough money to part ways, and Patrick has since grown his business, sending money back to his family while saving what he can to diversify his investments. Yet without a high school diploma, "people like me, who came from poor families, have such a hard time to break through," he says.
Hpakant-born Uru Kasha* is also a jade entrepreneur – in addition to being a church youth leader, part-time student and, at times, working with local non-profit groups.
"Although I am studying, it is not my priority. Some­times I buy jade when I have some money; sometimes I work as a broker," says the 27-year-old. "I do everything related to the jade business."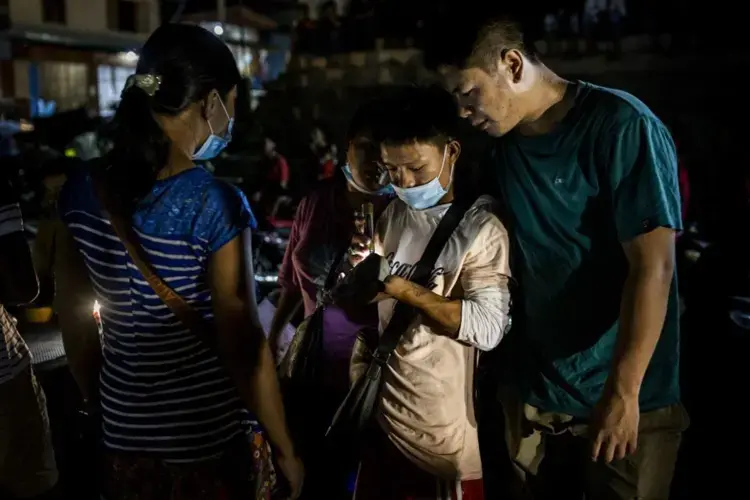 After passing his high school exam on the third try, Uru Kasha has bounced in and out of university for the past nine years. "Sometimes I take my exams, and some­times not," he says. "When I graduated from high school, I thought I should at least get a [university] degree, but once I decided to work here in Hpakant, my interest in education decreased."
His parents deceased, Uru Kasha and his three sisters rely on his oldest sister's income as a Baptist minister, while he tries to work his way up in the jade business. He usually trades through his networks, and also digs for jade and practises sluice mining, spraying water from long, wide hosepipes to clear mud from the stones.
He considers the risks with a sense of fatalism. "People who dare to dig, dig. If nothing happens to them, they obtain some jade. If something happens, they die," he says.
Despite the challenges, however, he vows to carry on. "I live in Hpakant, so I believe I have to do it, and I love it," he says. "I will work in the jade industry as long as there is jade."
But the jade industry has been hard hit by the Covid-19 pandemic, which hangs like a dark cloud over the liveli­hoods of Uru Kasha and others in Hpakant. Jade market and border closures have caused delays in the flow of goods while the industry has seen a dramatic drop in sellers, buyers and prices.
Last December, Patrick sent about four tonnes of jade to Ruili, but with transit routes rapidly shutting down, the stones arrived two months later, and now lay unsold at the broker centre, while back in Hpakant, "I am trying to sell out," he says, "I don't even care about the profit."
Even if the industry bounces back, those interviewed appear to have little optimism about their own prospects.
"As normal civilians, we don't have much chance to be successful or get rich in this industry," says Uru Kasha. "So far, I haven't obtained any large sum of money, but I continue with the hope of getting a big, valuable stone one day […] I am working with this hope only."
Despite Hpakant's vast riches, however, his dreams are humble – to live a simple, comfortable and peaceful life with his family, without having to worry about eating.
With Hpakant's jade extracted at the cost of miners' lives and most of the wealth out of reach for the average citizen, the contrast between what is and what could be has left those interviewed with strong feelings of dispossession.
"Hpakant has the best quality jade in the world. I am engaged in the jade business, and look at my house – we live like this," says Kai Ring, gesturing to a small wooden dwell­ing with a corrugated iron roof. "There are very few opportunities."
Uru Kasha says, "The military, government, ethnic armed organisations and companies are the ones who hold the power in Hpakant. Our land, our houses and our environment are in their hands."
Additional reporting by Nu Nu Lusan from Kuala Lumpur.
* Pseudonyms have been used at the request of some of those interviewed.
RELATED ISSUES

Trade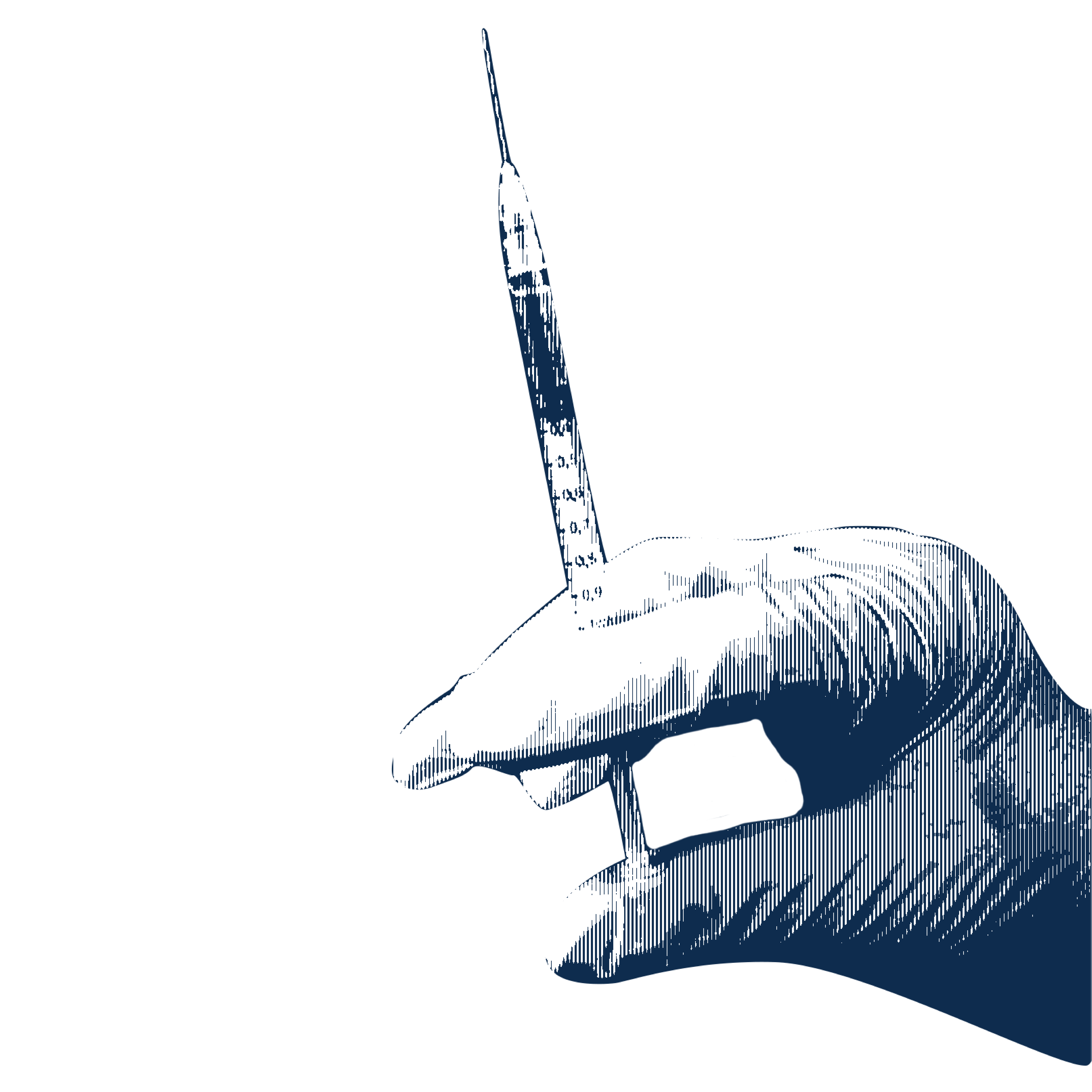 Health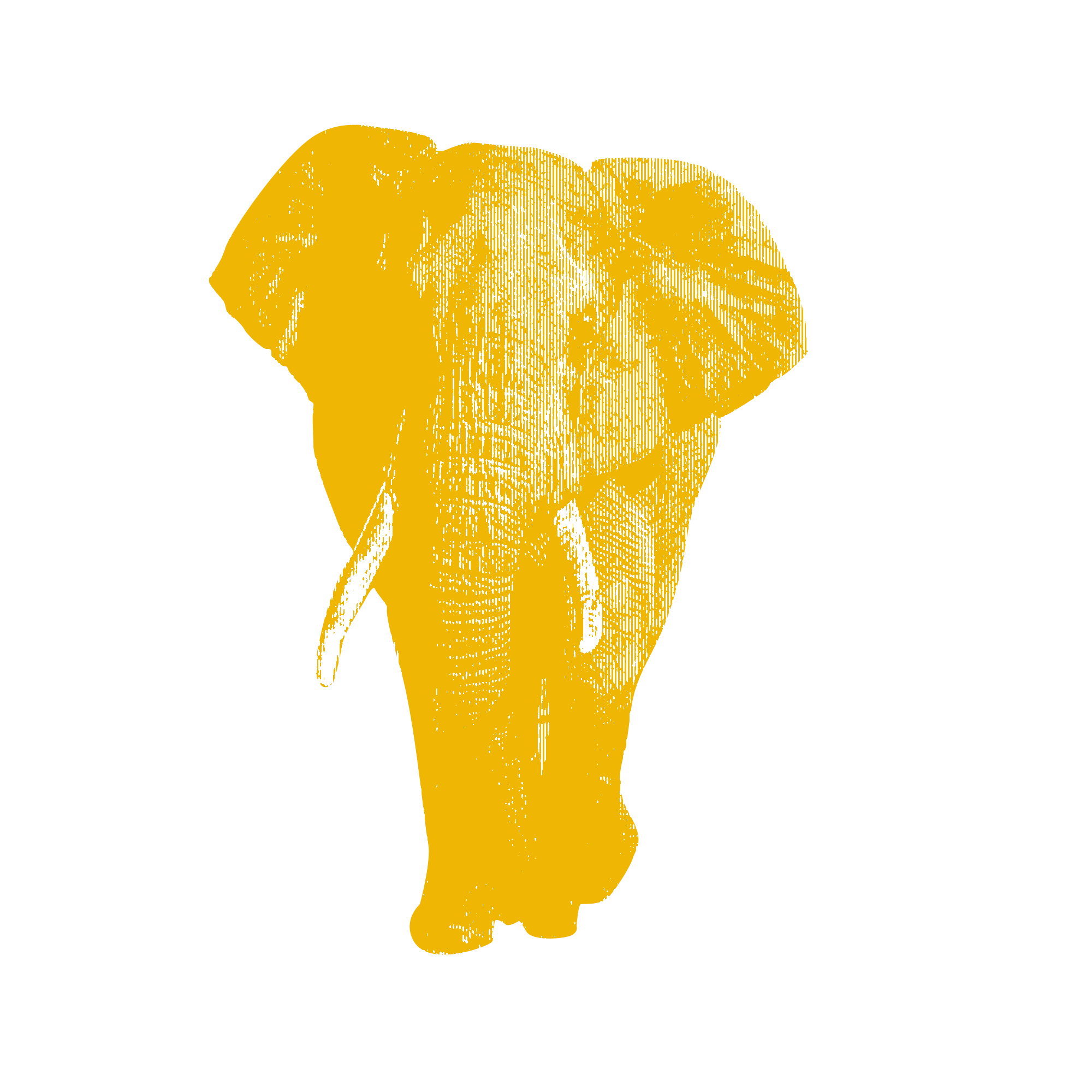 Issue
Environment and Climate Change
Environment and Climate Change