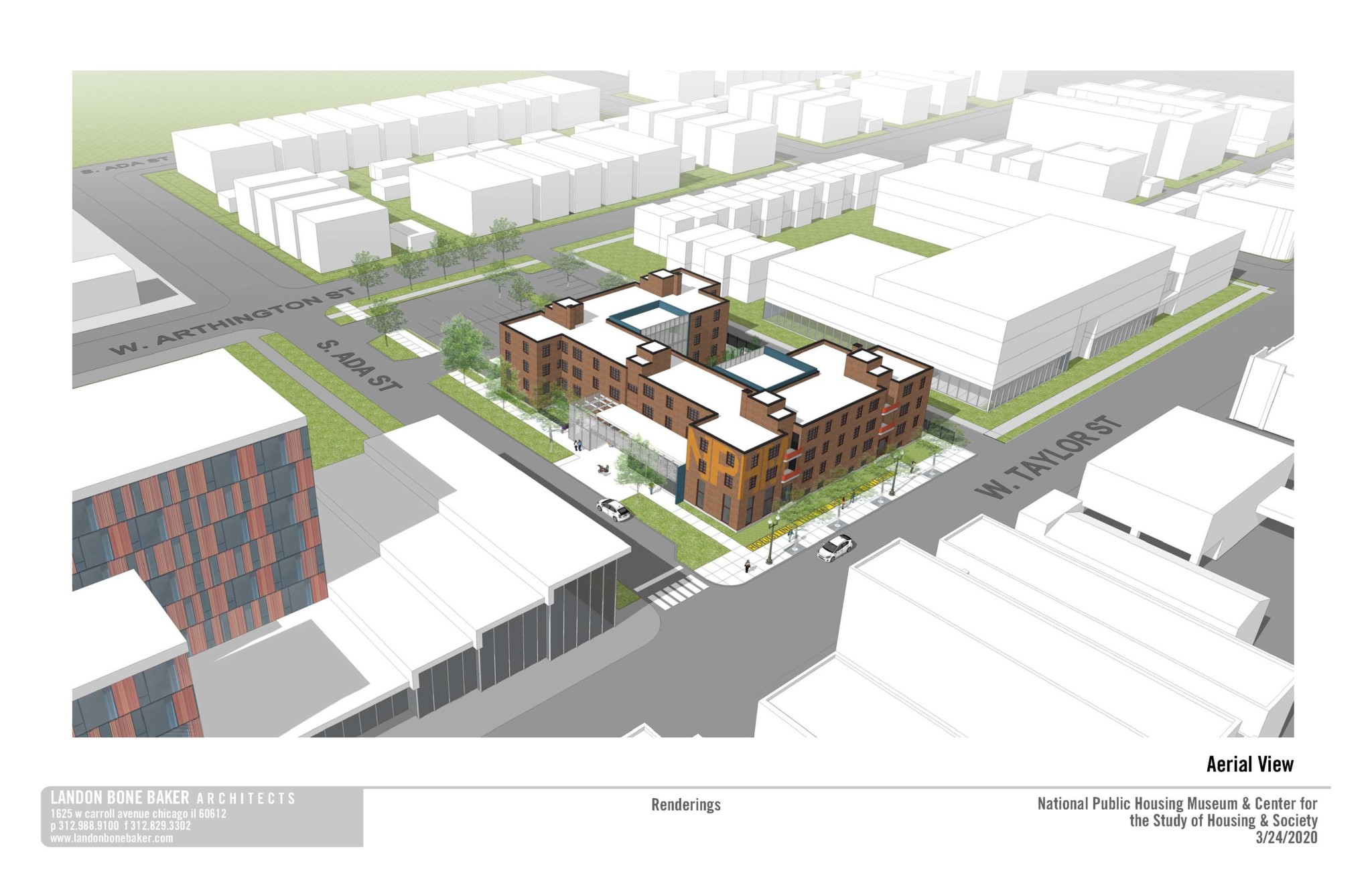 Soon after graduating from Al Raby High School in East Garfield Park, twenty-four-year-old Shakira  Johnson started working as an office coordinator at the National Public Housing Museum. Her duties mostly consisted of answering phones, scheduling meetings, processing donations, and giving the occasional tour.
As a lifelong public housing resident, Johnson was eager to join the museum. She wanted to get her foot in the door so she could someday tell her own story. "What people know about public housing isn't always great. I wanted to show how living in public housing was being part of a community, a family," she said.
Johnson soon figured out that the best way of telling her story was to help others share their own. Three years ago, she became an oral historian for the museum, tasked with building up its online archive of interviews with current and former public housing residents. "Learning more about what it means to truly listen to someone as they shared their story, I realized how important it was to preserve these histories," she said.
COVID-19 has turned Johnson's job on its head. Instead of interviewing people face to face, she's now mailing out voice recorders with a list of questions. But the pandemic has also opened up other ways for the museum to listen and give back, like handing out free face masks and groceries to public housing residents in Oakwood, Cabrini-Green, and to Johnson's neighbors at the Westhaven Park Apartments on the Near West Side.
"We don't want people to just give us their story and have us forget about them," she said.
As museums across Illinois scramble to stay afloat—especially those that depend on entrance fees to keep the lights on—the National Public Housing Museum has leveraged its nimbleness to directly aid those whose stories it wishes to preserve, reinforcing its vision for what museums should look like in a post-pandemic world.
"The pandemic has heightened efforts to decolonize museums, to ask critical questions about who are the community members that museums are responsible to and for, even if they can't buy a ticket to get in," said museum executive director Lisa Yun Lee.
____
Like any business dependent on groups gathering indoors, the pandemic has upended museums across Illinois. 
Between March and May, museums laid off or furloughed 183 staff and lost $14 million in revenue, according to a survey of twenty-six museums in the state by the Arts Alliance of Illinois. Those museums projected cutting another ninety-three jobs and losing $13 million more in revenue by the end of June. The state has allowed museums to reopen at twenty-five percent capacity, but some have chosen to remain closed, including the Adler Planetarium, which laid off 120 employees in May so that it could "survive," according to a statement released at the time.
Reasons cited in news reports by museum executives for the prolonged closures and layoffs revolve mostly around high overhead costs and figuring out how to adhere to social distancing protocols.
The National Public Housing Museum doesn't have either problem.
The museum recently secured a $47,000 loan through the Paycheck Protection Program, which allows it to keep paying its nine staff members and six interns through the end of the year. "We made an early commitment that we wouldn't let anybody go," Lee said.
And even after a decade of fundraising, the museum still hasn't secured enough money to move into its permanent home: a three-story, boarded-up brick building on Taylor Street in Little Italy, the sole survivor of the Jane Addams Homes, the first public housing complex in Chicago. The building was erected in 1938 by President Franklin D. Roosevelt's Public Works Administration and vacated in 2002.
The museum hoped to move into the vacant building by the end of 2018, according to the Chicago Reader. But a Sun-Times article from June of that year said the museum wouldn't open until 2019. Bloomberg CityLab reported in December that the museum pushed back its grand opening to 2021.
Lee's hopeful for a 2021 move-in. The museum is about $3 million shy of its current $15 million fundraising goal, thanks to a recent $50,000 grant from the National Endowment for the Arts and a $2 million grant from the state as part of the $45 billion Rebuild Illinois capital plan enacted last year.
As the pandemic disproportionately ravages through working-class Black and Latinx communities in Chicago—where crowded housing conditions make it easier for the virus to spread—Lee hopes the museum's mission to "preserve, promote, and propel the right of all people to a place where they can live and prosper" will resonate with donors.
"COVID has made people realize that public health depends on having affordable housing for all people," she said. "The story of public housing is at the heart of those discussions."
____
Since the outbreak of the pandemic, the museum has moved its programming online. It recently hosted a two-and-a-half-hour teach-in on land trusts with L. Anton Seals, Jr., lead steward of Grow Greater Englewood. And last month, the museum broadcast the oral histories of several former prominent Black public housing residents in Chicago on Facebook, including Francine Washington, a member of the CHA's board of commissioners, and Rep. Bobby Rush, who grew up at the Hilliard Homes in Bronzeville. 
Johnson interviewed Rush at his office on Capitol Hill in Washington, D.C., in 2018. Like with all of her interviews, Johnson said having grown up in public housing made it easier for her to connect with Rush about his own experiences living in buildings that were left to rot. "There's still a stigma around public housing that sometimes makes it hard for people to open up," Johnson said.
Lee argues the mass protests against the government's response to the coronavirus pandemic has shaken off some of that stigma.
"I think we're entering into a new era of public housing," she said. "The word 'public,' which was starting to become maligned as a dirty word, has become reinvigorated as people become less afraid to demand more from their governments."
But Johnson and Lee said they're not waiting to see if she's right.
"When we go out and hand out masks or groceries or just check up on people, I know that this is part of doing what the museum set out to be, even if it doesn't seem like something a museum would do," Johnson said. 
"When I tell people I work for a museum, it's not what they expect."
Lee and her staff have lofty plans for the museum's permanent home. They envision space inside the building for public programming like concerts and spoken word poetry; an entrepreneurship hub for nonprofits and social justice groups; and a courtyard in the back filled with animal sculptures by Edgar Miller from the 1930s that had been removed from the site in the early 2000s for restoration.
But most importantly, Johnson envisions a museum that doesn't stand still.
"Most museums are places where old things are on display, you look at them, and you're quiet. I don't think our museum will be that way," she said.
For more stories about the effect of COVID-19 on museums, please visit the Prairie State Museums Project at PrairieStateMuseumsProject.org.
---
COVID-19 Update: The connection between local and global issues–the Pulitzer Center's long standing mantra–has, sadly, never been more evident. We are uniquely positioned to serve the journalists, news media organizations, schools, and universities we partner with by continuing to advance our core mission: enabling great journalism and education about underreported and systemic issues that resonate now–and continue to have relevance in times ahead. We believe that this is a moment for decisive action. Learn more about the steps we are taking.
RELATED ISSUES

Issue
Bringing Stories Home
Bringing Stories Home

COVID-19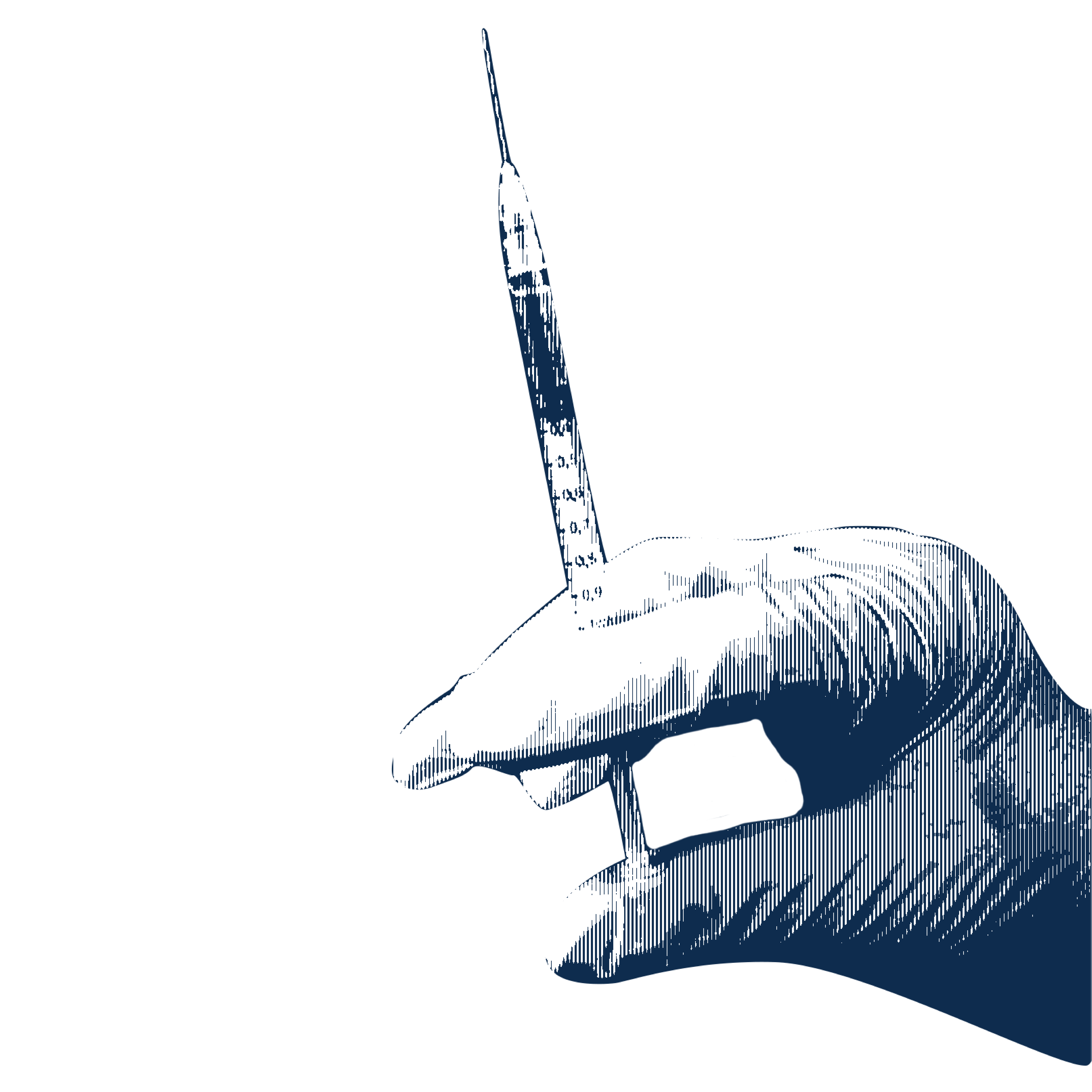 Health
RELATED INITIATIVES