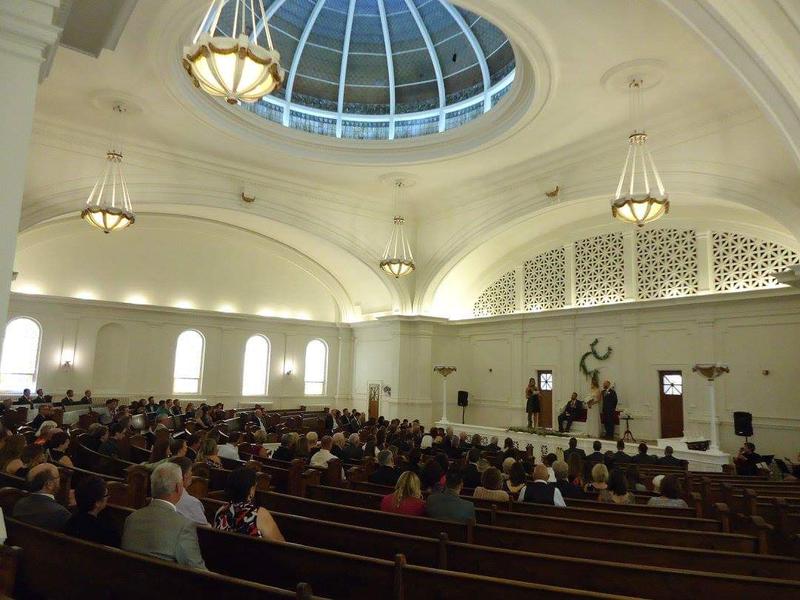 Though Illinois allowed indoor museums to re-open in late June, while the Covid-19 pandemic still raged across the nation, museums and historic homes in the Quad-Cities have taken different approaches to re-opening.
The eight-year-old Karpeles Manuscript Library Museum, in a historic Rock Island building, reopened June 26, but doesn't draw many visitors, according to co-director Margie Cain, who runs the facility with her husband Chris.
 "I think it's a little easier for us, because we're not overly busy. With the way our set-up is, it'seasier for us to maintain that clean, sanitized building in between customers. Those months that we were closed, there were so many missed opportunities. We lost some of our tours; we lost some vacationers that were traveling through."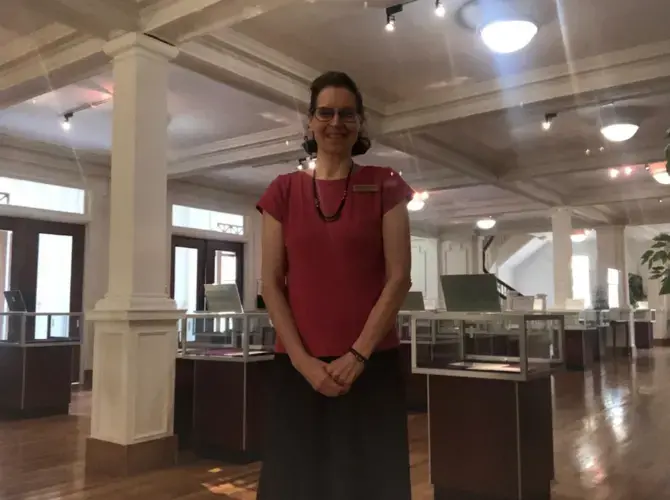 Karpeles—at 700 22nd St., Rock Island, formerly a Christian Science church built in 1914-1915—has averaged about 600 visitors a year, admission by donation. The museum is among 14 in the nation (each in a historic building) established by the Karpeles family, who own a million important manuscripts and documents, the largest such collection in the world.
The Rock Island limestone building – on the National Register of Historic Places – features six 2-story columns in front. Its dome actually consists of 2 domes: an outer dome and an inner dome which are separated by a space for lighting fixtures and maintenance. The inner dome is made from 8,000 colored fish-scale glass panes. The massive building includes a 700-seat auditorium, which has been rented for weddings and meetings.
"The Karpeleses are the ones that opened it and help keep us open. It's their mission to be able to share their vision, the love they have for history, and the documents that we still have today. They wanted other people to enjoy what their family and children enjoyed—being able to see a piece of history in front of them and make history come alive."
The 14 museums rotate pieces in the collection, so there's something new on display every four months. Staff wear a face mask and disinfecting is done between each patron or group, in accordance to the CDC, and policies set by the state of Illinois. 
Cain says the current exhibit is on Charles Darwin, including letters written by him and to him.
"A lot of times when you read a history book, you don't get a close personal picture of the person. When you read letters and the types of documents this museum rotates in and out, you see a whole different picture of a person, and that's the neat thing, I think, about this museum."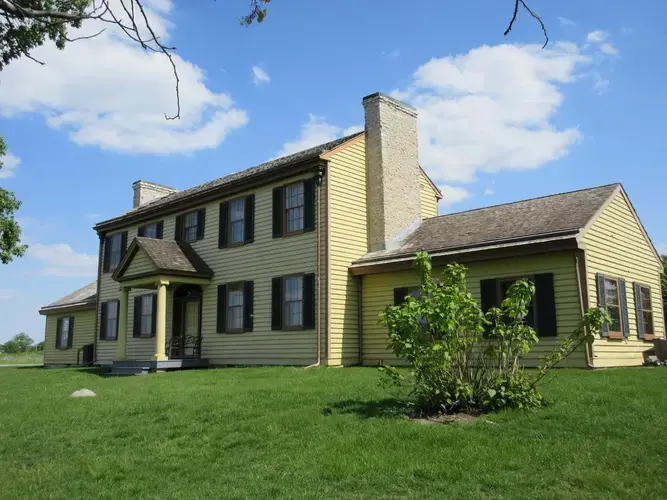 The Col. Davenport House on the north end of Arsenal Island has not reopened this year, since its typical opening is May 1. The island in the river, between Rock Island and Davenport, is used by the Rock Island Arsenal, a U.S. Army installation, and anyone who doesn't have official Arsenal business is currently not allowed on the island, according to  Jessica Waytenick, board member for the Colonel Davenport Historical Foundation.
"The Arsenal is taking a more cautious approach to reopening, so we will be following their rules and guidelines for reopening."
"We usually have some special tours or field trips, school field trips, or motorcoach tours. We usually have some of those in April on a special tour basis. None of that happened this year."
 George Davenport—a settler, fur trader, and Army mediator between Native Americans and the U.S. government—built the house in 1833-34, and was murdered there by thieves July 4, 1845, who were looking for money. The city of Davenport was named after him. After the Civil War, the house deteriorated and fell to the ravages of local souvenir hunters and vandals. In 1907, restoration began and the east and west wings were razed due to disrepair. In 1998, the Colonel Davenport Historical Foundation raised funds and restored the roof, siding, windows, front porch, and west wing. In 2011, the foundation started work on the east wing, done in 2015, with new exhibits completed in 2018.
The house saw close to 2,000 admissions and additional tours in 2019, and the CDHF does outreach programs and talks at libraries and civic groups. The annual Pioneer Days festival on the grounds was started in 2013, held in mid-June, and was canceled due to Covid, as was a special Mother's Day tea at Quarters One on the Arsenal.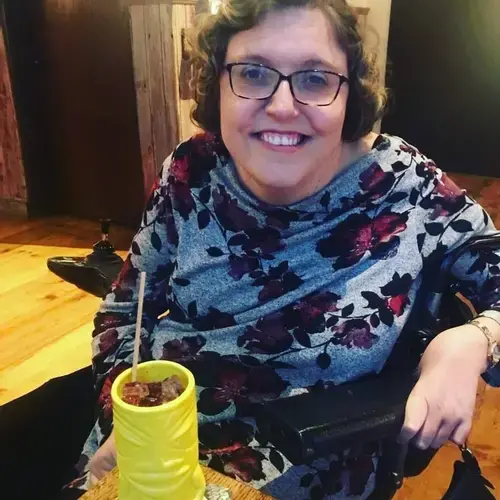 Waytenick said the foundation is struggling, since it still has expenses with no revenue. Normally, the Col. Davenport House admission is $6 for adults, $4 for seniors (65+), and free for kids 12 and under, and active military.
"The phone bill and the Internet bill, those things are still there. Insurance, you still need to keep your insurance up. So expenses are still there, and regular maintenance on the house, to keep that all up to date, hasn't ended just because we aren't open, so those regular expenses are still coming in."
Some museums and the zoo, on the Illinois side of the river, were allowed to open June 26, but the house is not, waiting to see what the Arsenal is planning. The Rock Island Arsenal Museum also is closed on the island, Waytenick said. Summer months are usually higher in attendance for the Davenport house.
"We're looking forward to reopening when we can. We understand the situation, obviously, and the health and safety of everyone is what's most important."
This story was produced in partnership with the Pulitzer Center. For more stories about the effect of Covid-19 on museums, please visit the Prairie State Museums Project at PrairieStateMuseumsProject.org.
---
COVID-19 Update: The connection between local and global issues–the Pulitzer Center's long standing mantra–has, sadly, never been more evident. We are uniquely positioned to serve the journalists, news media organizations, schools, and universities we partner with by continuing to advance our core mission: enabling great journalism and education about underreported and systemic issues that resonate now–and continue to have relevance in times ahead. We believe that this is a moment for decisive action. Learn more about the steps we are taking.
RELATED ISSUES

Issue
Bringing Stories Home
Bringing Stories Home

COVID-19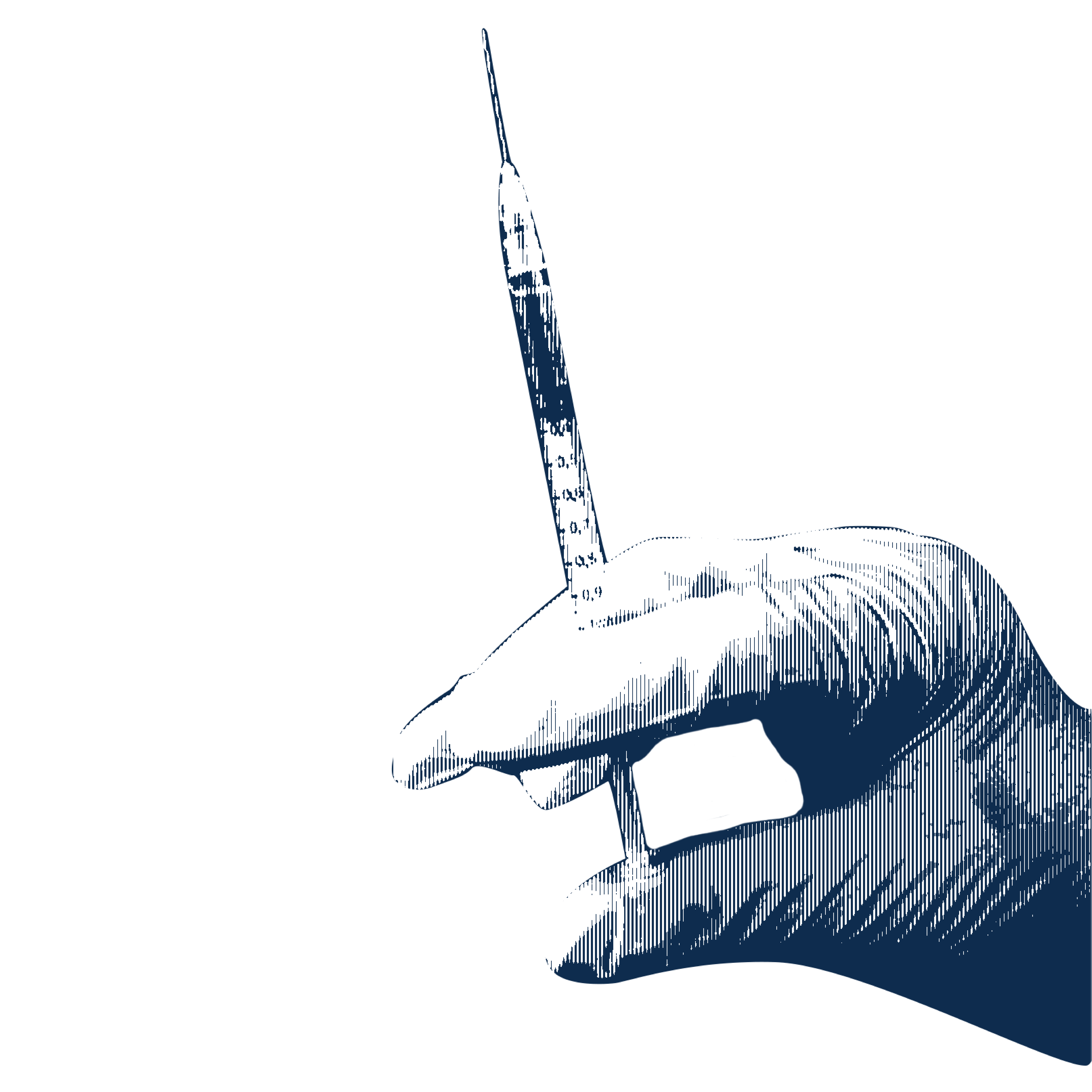 Health
RELATED INITIATIVES