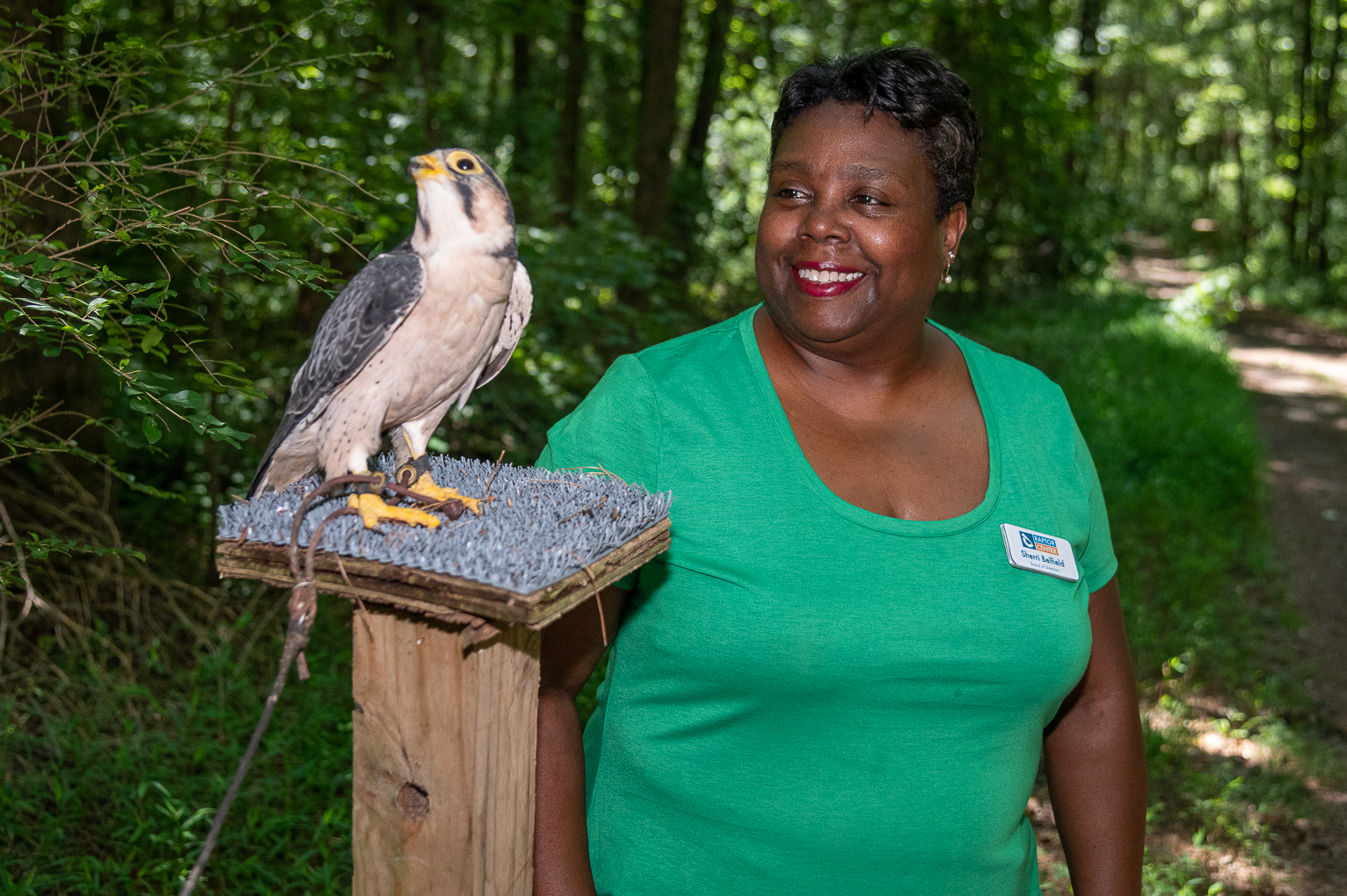 Sherri Belfield is an accidental conservationist.
As a Vacation Bible School volunteer at Friendship Missionary Baptist Church in 2007, she went to Carolina Raptor Center to share her experience at the West Charlotte Nature Preserve. Becoming a wildlife advocate wasn't part of the plan.
"We said 'hey, we'll just adopt a bird,'" Belfield said. "There's a bird center down the street, go down there, adopt a bird, bring back a picture and that can be something we tell the kids."
What Belfield originally considered a one-off visit turned into a long-term commitment to preserving and rehabilitating birds of prey, including endangered species. She ultimately became a volunteer and is now vice chair of the center's board of directors.
"It was just awesome to see these raptors because I'd never seen an eagle up close or a hawk up close, and how majestic they are," Belfield said. "So, I kind of stayed in touch with the center and then […] I went on to the board."
Belfield represents part of a growing trend as Black Americans take a more active role in environmental activism. As a global climate crisis threatens the planet's health and sustainability, Black people are engaging from grassroots organizers to the upper echelon of the federal government.
After decades of environmental disinvestment, communities at the cultural and economic margins are beginning to connect the dots of climate change. A Pew Research Center survey conducted in May found that Black and Hispanic adults as well as lower-income adults are especially likely to report environmental issues like water pollution and excessive waste and landfills in their communities.
For example, 63% of Blacks report drinking water safety is at least a moderate problem, compared with 33% of non-Hispanic whites. Environmental pollution studies have found that Blacks and Hispanics are exposed to more air pollution from a wider variety of sources than whites.
In Charlotte, lower-income Black neighborhoods are more likely to be located near the busiest roads where smog is most prevalent, as well as the highest incidences of respiratory ailments such as asthma. Mecklenburg County is the only jurisdiction in North Carolina to earn an "F" in the American Lung Association's 2022 State of the Air report.
Engaging the crisis at hand
Americans acknowledge climate-related events are becoming more frequent and severe. According to Pew, 71% of survey respondents say their community has experienced at least one form of extreme weather in the past year, whether it's floods or intense storms (43%), heat waves (42%), drought (31%), wildfires (21%), or rising sea levels (16%).
Americans are divided over President Joe Biden's approach to climate change, but a majority sees room for more federal initiative. According to Pew Research, 58% of respondents say the federal government is doing too little to slow global climate change, compared with 18% who say it is doing too much. The survey of 10,282 U.S. adults was conducted from May 2-8—before last month's Supreme Court decision limiting the EPA's authority to regulate power plant emissions that contribute to climate change.
"I think [Biden] clearly outlined his commitment both on the campaign trail as well as the chief executive of the United States," said Environmental Protection Agency Region 4 administrator Daniel Blackman, who is responsible for the southern U.S. "When you look at [EPA Administrator Michael] Regan, the first and most important part is we've taken an approach of an all-hands-on deck government approach to addressing these issues. I don't think it should be totally reliant on grassroots organizations. That wouldn't be fair."
With federal legislation stalled in the divided U.S. Senate, state and local governments are stepping up for sustainability. Mecklenburg County commissioners approved $50 million in funding to buy land for parks, greenways and nature preserves in fiscal year 2022-23—$30 million more than the previous year.
Most of the land is in areas where residents have limited access to public green space, notably north and northwest of Charlotte's urban core, University City, and outlying towns. Mecklenburg has 62 miles of greenways—about a fifth of the county's goal of developing a 308-mile network of greenways.
Charlotte has made infrastructure inroads as well, such as building dedicated bike lanes to encourage less dependence on fossil fuel transportation in addition to light rail. Charlotte Area Transit System ridership, however, has taken a hit since the pandemic.
The city has also installed charging ports for electric vehicles, including in Historic West End, which for decades lagged behind more upscale neighborhoods in terms of business and government investment.
Social justice movements such as abolition, civil rights and police reform have historically included a human face. That's a challenge for climate activism, which lacks interpersonal connectivity.
"We prioritize voting rights and criminal justice reform, which are great, and they should be priorities," Blackman said. "I think the challenge is incorporating environmental justice and because we're not able to point to too many areas, not communities, but areas within the civil rights movement where we saw these conversations being spearheaded It's a challenge."
People who live in cities are more likely than those in rural or suburban areas to report environmental issues affect their communities. The divide is especially wide when it comes to air pollution, where 64% of people in urban areas say it's a big or moderate problem as opposed to 47% in the suburbs and 38% of rural residents.
'It's just not sexy'
Environmental activism is just gaining traction in Black communities, where history and perception have outpaced messaging. The movement has by and large been the province of white people, where the narrative of tree-hugging hippies from the 1960s still hold sway in some circles.
Engaging people of color is a challenge, even for today's growing but relatively small community of Black activists.
"Let's just be honest," said Blackman, a graduate of historically Black Clark Atlanta University and whose boss, Regan, is a Goldsboro native and graduate of North Carolina A&T State University, a historically Black school in Greensboro. "It's just not sexy. When we talk about environmental issues, historically we haven't taken the conversation about asthma awareness and made it as prominent an issue where people can get really excited.
"When you think about voting rights, we were always able in our communities to put a face with the movement, whether it was John Lewis, Dr. [Martin Luther] King, so many people that we could name from the civil rights movement we were always able to attach a face with the movement. Because [Black climate activists] are not household names, it's really hard to get people excited if you're not creating parallels."
William Barber III, a Goldsboro native and director of climate and environmental justice at Washington, D.C.-based Climate Reality, correlates climate activism to a longstanding tradition in Black America—faith. At a Charlotte gathering of environmental activists in October, Barber referred to biblical admonition as inspiration to take better care of the planet.
"This charge comes in many forms across many faiths," he said. "We see it in Genesis Chapter 1, where God grants humanity the role of stewardship over creation: 'Be fruitful and multiply, and replenish the earth, and subdue it and have dominion over the fish of the sea and over the fowl of the air, and over every living thing' that moves on the planet Earth.
"And then notice subsequent verses, 29 and 30, where God speaks as a giver, noting that he gives to humanity, and to all creation, everything they need for food and sustenance."
Sustainability's bottom line
Belfield and Blackman agree that growth in climate awareness among Black Americans needs corresponding economic expansion fueled by sustainability.
A key ingredient, they contend, is historically Black colleges and universities, where academics and activism are integral to expanding the environmental movement. Sixty-nine of the nation's 105 HBCUs are in the South, where 55% of Black Americans live.
"Any topic, any group where there is a diversity of voices, you're going to be more successful," said Belfield, who is communications director at Johnson C. Smith University, an HBCU. "I do think that a part of it is we have to seize this time and this moment now that there has been all of this discussion about it."
Said Blackman: "Here's the thing. We're not just talking about scientists, engineers and lawyers. We're talking about folks […] who do public affairs, we're talking about storytellers, biologists, people that are willing to be able to tell the narrative of the ZIP codes in which they come from, so I think we're getting there."
RELATED ISSUES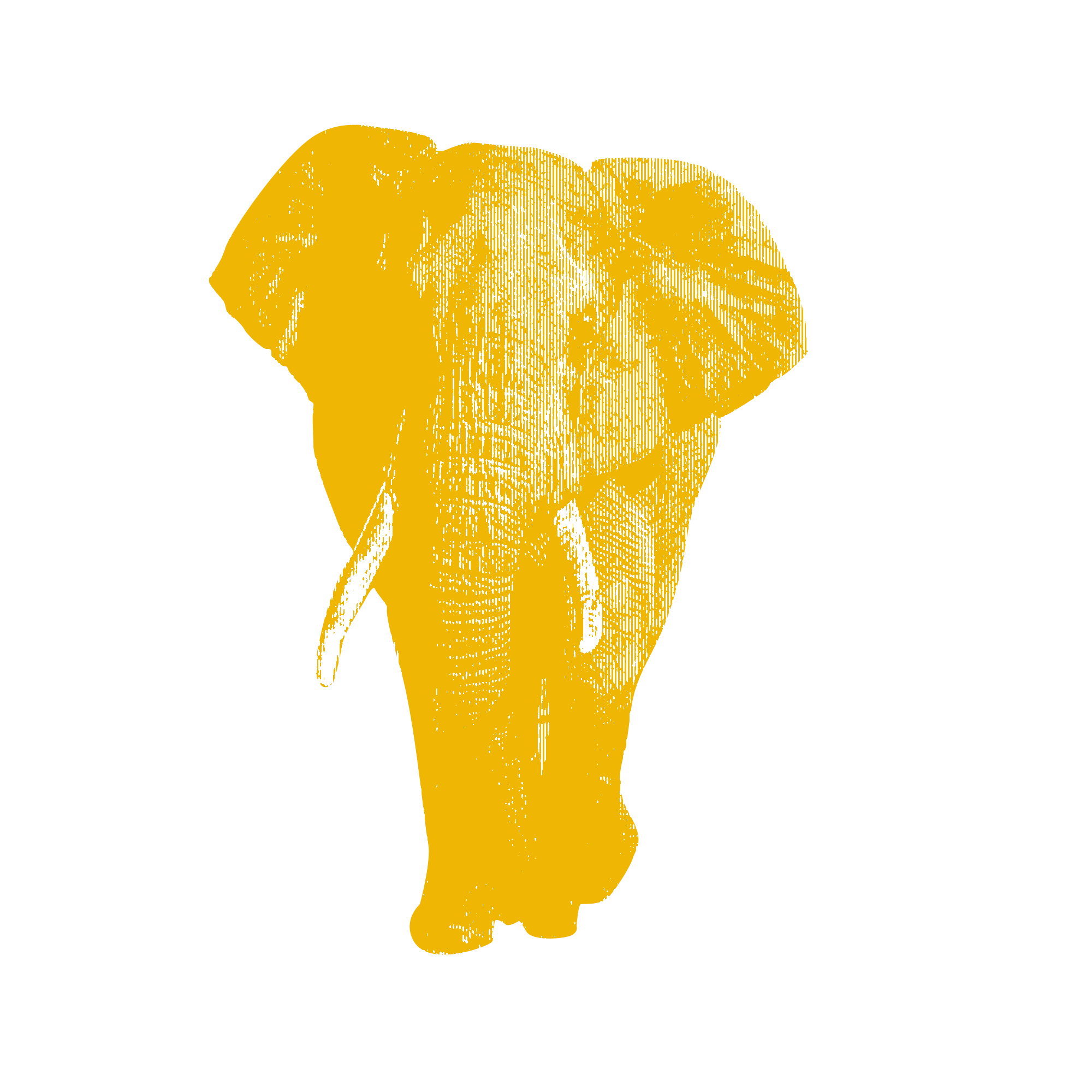 Issue
Environment and Climate Change
Environment and Climate Change

Racial Justice
RELATED INITIATIVES