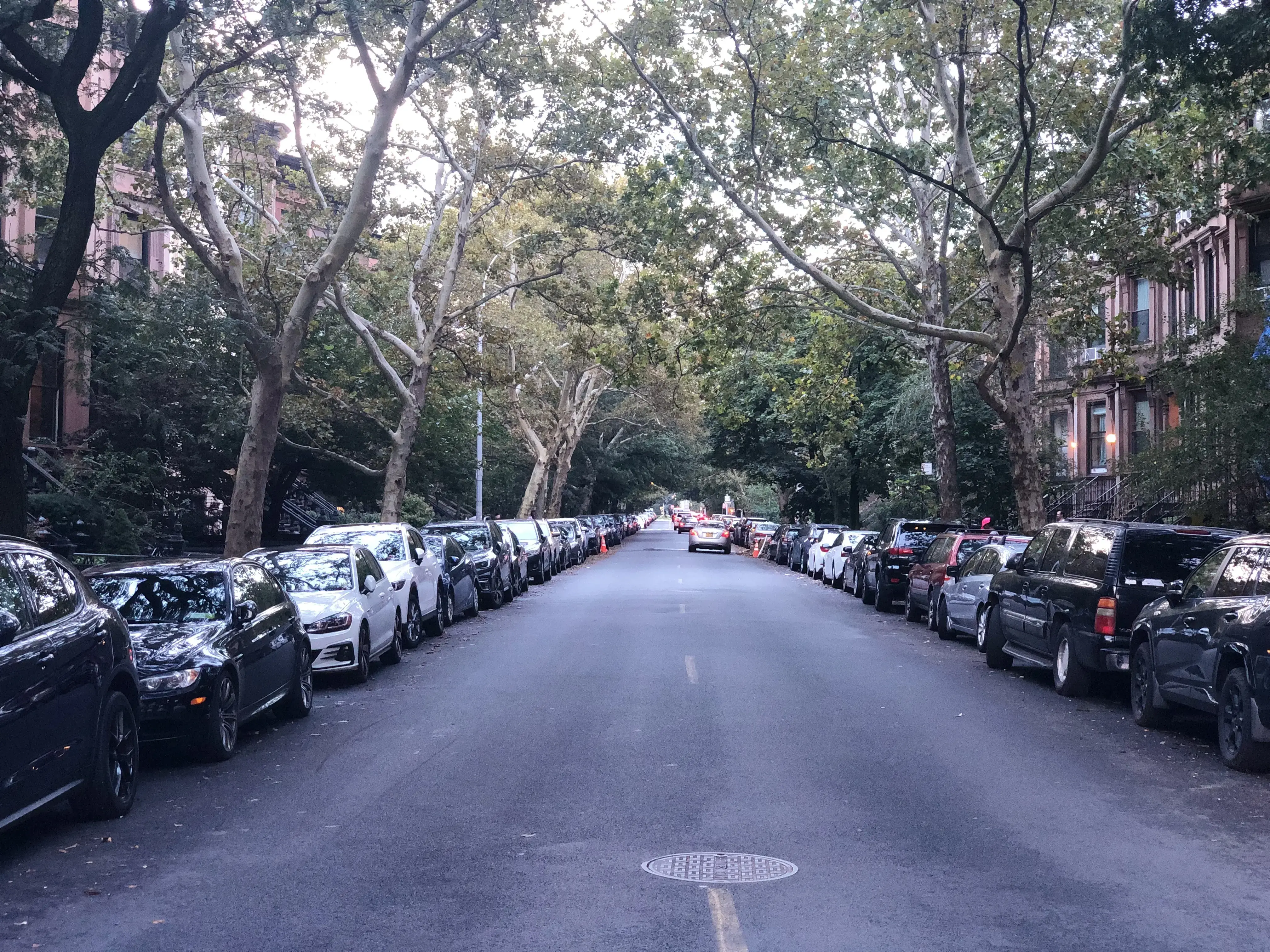 Over the summer when I was working on my podcast, I met with queer black people to discuss the impact of internalized homophobia and transphobia among Black gay men in New York City. As a Black gay man, I recognize this is an issue in my city and it's a conversation that's long overdue. We discussed the fear of femininity among Black gay men and the superficiality that's rooted in femmephobia that contributes to the internalized homophobia and transphobia among Black gay men. 
One of the men I met was Dujon, a freelance creative director within the fashion industry. He is a 34-year-old Black gay man who was born in Trinidad and currently lives on Fulton Street in Bedford Stuyvesant in Brooklyn. It took me about 30 minutes to get to Dujon's apartment from where I live. It was sunny and hot outside in July, and upon arriving at his apartment I was greeted with a cold glass of water.
Dujon is slim, about 5'10", and has dreads. He was wearing brown shades, a plain blue t-shirt, and some jean shorts when he opened his door. His apartment is on the fifth floor and has large windows in his living room that showcase his neighborhood. One of the first things I noticed was a large photograph of a woman that was resting against the wall in his living room. I asked him about it, and he said the photo is of his mother who passed away a few months ago. In fact, the apartment he currently lives in once belonged to her.
After talking for a bit, we began our interview. We discussed our relationships with our families, as well as our personal struggles navigating our lives within the LGBTQIA community here in New York City. We talked about how difficult it could be for some gay men to embrace feminine behavior and be themselves. Dujon said, "From the jump, half the time you're presenting in a very masculine way and then when you see them…it's like that's not it, but you know what sells."
Dujon and I spoke about how difficult it is to date other gay men here in New York. He told me he notices how other gay men treat him based on how he dresses. Though this doesn't stop Dujon from showing up the way he wants to be seen, he still struggles with the internalized homophobia that's projected onto him. He says it makes him feel weird and sometimes unattractive.
I can totally relate to Dujon. I used to constantly police my behavior in public because I was afraid of being rejected and ridiculed. For a long time as a young adult, concerned about how other gay men would perceive me, I struggled with accepting the feminine parts of myself. But as soon as I stopped listening to the opinions of others, I stopped being a victim of needless suffering.
RELATED ISSUES

LGBTQIA Rights

Racial Justice