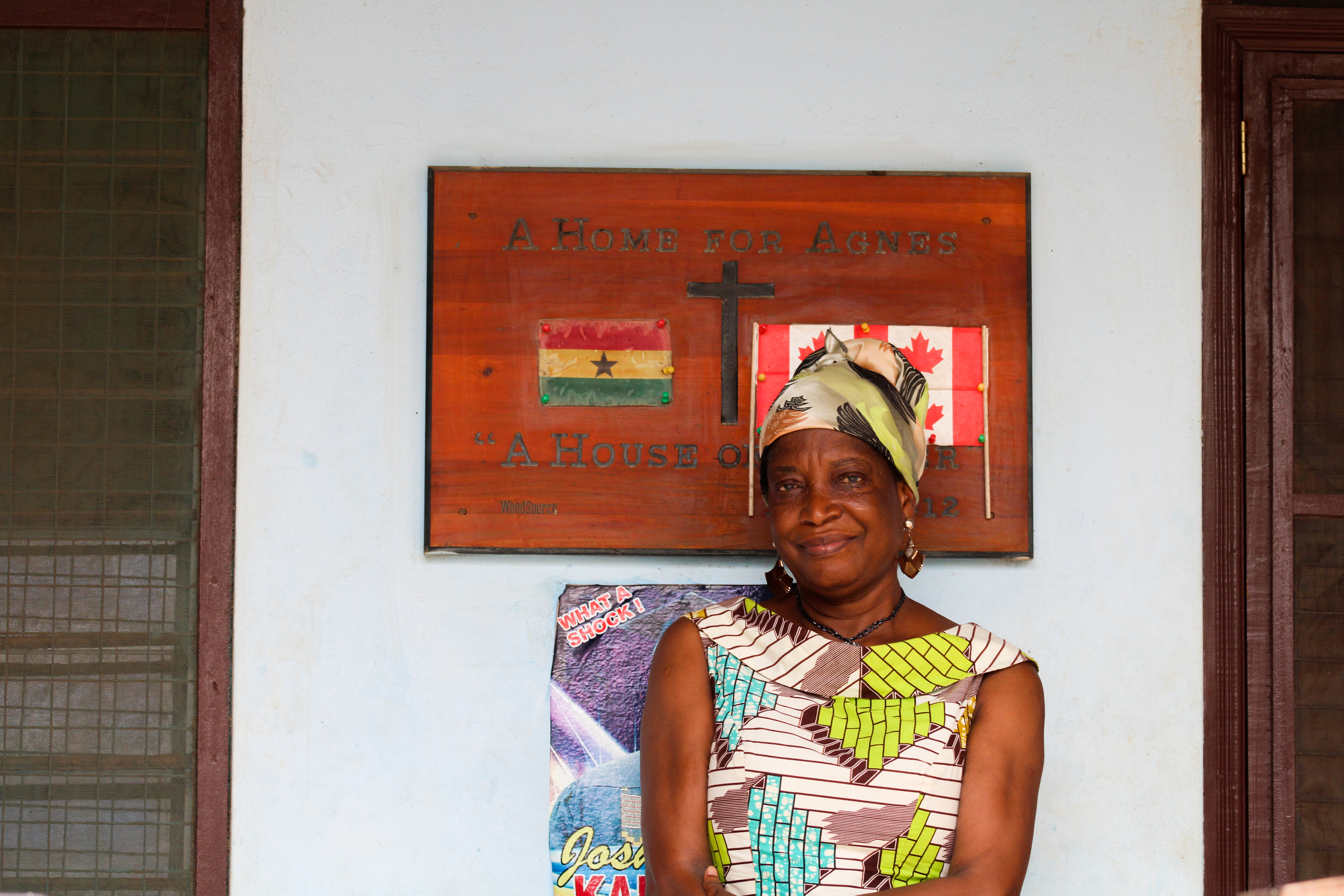 Agnes Appiah, who was born in Ghana, was given up by her parents at the age of three. Her father left, and her mother tried to take care of her but could no longer support her. She moved in with another family to become a maid, and for the next seven years was forced into child labor.
Despite her challenging childhood, Appiah was able to attend a Bible college and later became an evangelist. In 2000, she opened Living Faith School and Home in Sogakope, Volta Region. She was given land and a loan after registering with the Department of Social Welfare and working with the Ghana Education Service for support.
But after years of running the school and orphanage, Appiah said she now thinks like she has lost her connection and support from the government—specifically from the Department of Social Welfare.
"I don't have a problem with social welfare," Appiah said. "Social welfare has a problem with me."
Appiah said her problems with the department stem from license renewal issues for the orphanage. According to Appiah, the Department of Social Welfare did not assist her in the renewal process, which resulted in an expired license at the end of 2021.
The delay in her license affected the outside support for the orphanage, including donations These financial troubles resulted in issues with teacher pay, educational materials, and cleaning supplies for the pandemic.
Though Appiah registered Living Faith in the system, a quarter of the orphanages in Ghana are either not registered with the department of Social Welfare or do not comply with registration requirements, according to a March 2021 UNICEF Ghana report on children living in residential care.
But while Appiah is trying to work out the orphanage's license renewal, she said this isn't the only issue she's had. The Department of Social Welfare has tried to shut down her orphanage due to past accusations of internet scams.
"What is happening here in Sogakope, a closure of this orphanage home is an attack," Appiah said. "It has pulled me down."
Appiah said she plans to continue working out the issues with the Department of Social Welfare while balancing other challenges at Living Faith that were either ongoing or heightened by the pandemic. As she maintains Living Faith in her hands, she reminds herself that she was called to do this job, even with all of the difficulties. 
"People think that they just get up and do it," Appiah said. "No. It's a calling. If you are not called to this job, you cannot do it."
RELATED ISSUES

Children and Youth

COVID-19