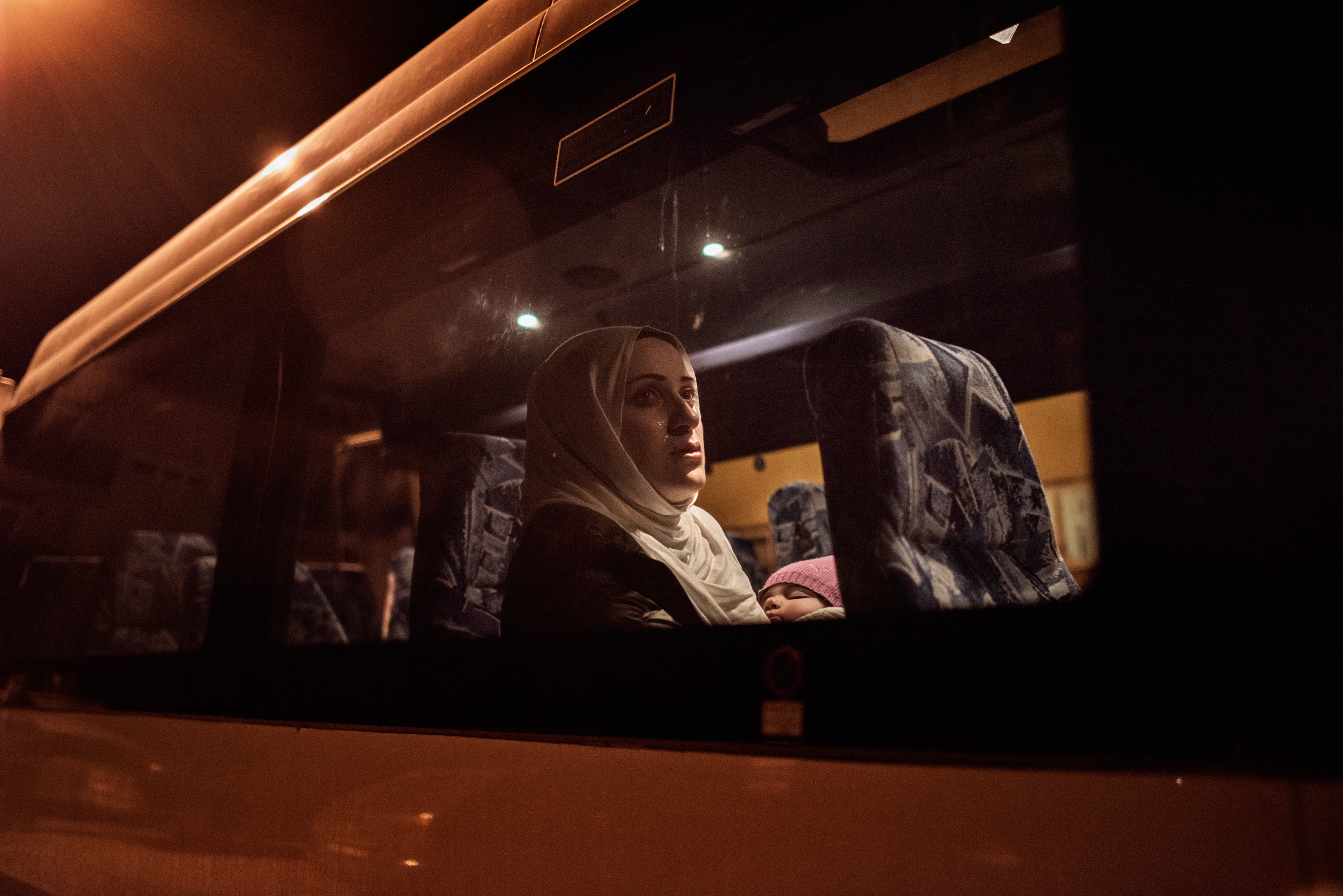 There is no call more important to a Syrian refugee stranded in Greece than the one from Asylum Services informing her that finally, after months of agonized waiting, there is a European nation willing to take her in. "It is a destiny-defining moment," says one refugee, who put off buying diapers for his newborn daughter in order to save up for a battery charger for his phone when the power went out in his camp. "You can't afford to miss that call. You bring your phone with you everywhere you go. You never let it die."
For Taimaa Abazli, the mother of one of three babies TIME has been reporting on in print, on TIME.com and on Instagram (@findinghome) since September 2016, that call launched an arduous, three-month journey full of uncertainty, fear and anticipation as she prepared to make a new life for herself and her family.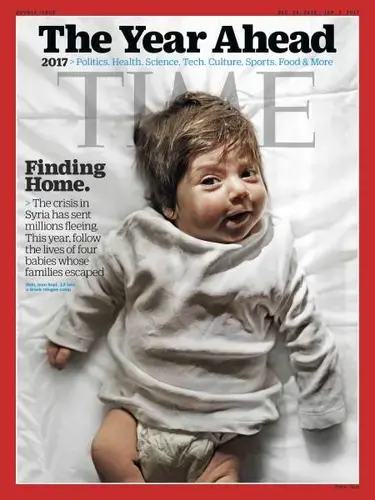 HELN GETS SICK
Taimaa, a 24-year-old mother of two, missed that all-important call. She had a good reason: her 4-month old daughter Heln had just been diagnosed with an acute bronchial infection, and in the frenzied rush to the hospital, she left her phone at home. By the time she and her husband, Mohannad, realized their mistake, it was too late to call Asylum Services back. Their interview was scheduled, but there was no way to explain that the hospital wanted to keep Heln on an IV drip for three days, or that taking the infant on a 10-hour bus ride to Athens might put her at greater risk of developing pneumonia.
Mohannad worried that if they missed the interview the family's entire future would be at stake. Against doctor's orders, Taimaa checked her daughter out of the hospital. A few hours later the family boarded the overnight bus to Athens, baby Heln bundled up against the sub-freezing temperatures and still struggling to breathe.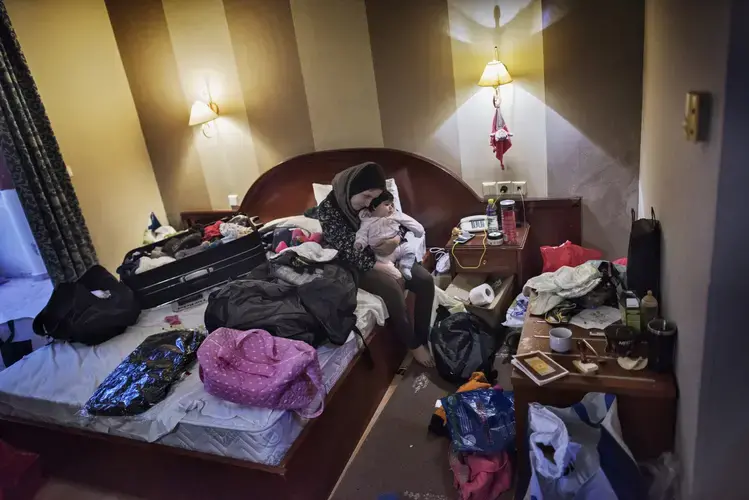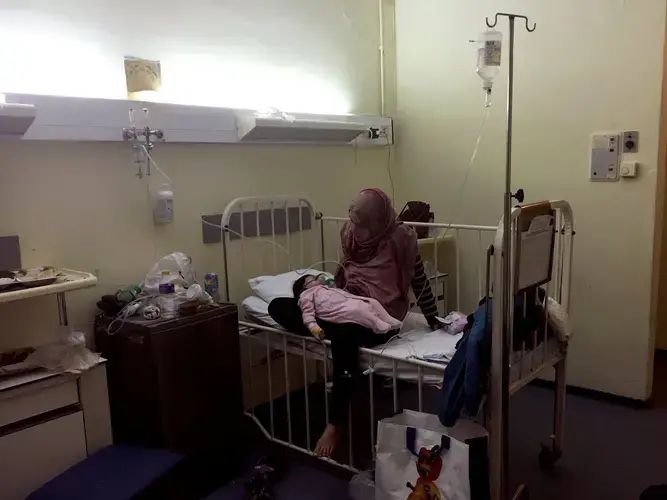 THE JOURNEY TO ATHENS
The chartered bus pulled up to the Athens asylum office at dawn, disgorging several dozen refugees into the frigid morning air. Taimaa and her family were among the first in line, desperate to learn where they would go after waiting in camps for nearly a year, but deeply concerned about their daughter's worsening cough.
They emerged from their interview several hours later. "What did you get? Is it good?" one of the other refugees shouted out to Mohannad. "Estonia," he whispered, bewildered. "I don't even know where it is on the map."
"Est-WAN-ya?" Taimaa rolled the unfamiliar word around her mouth. "That's the first time I've even heard of it. After suffering through all that? Estonia?"
But Taimaa did not have much time to dwell on her future. Heln wasn't getting any better, and Taimaa and her daughter were soon on their way to Athens' children's hospital in an ambulance.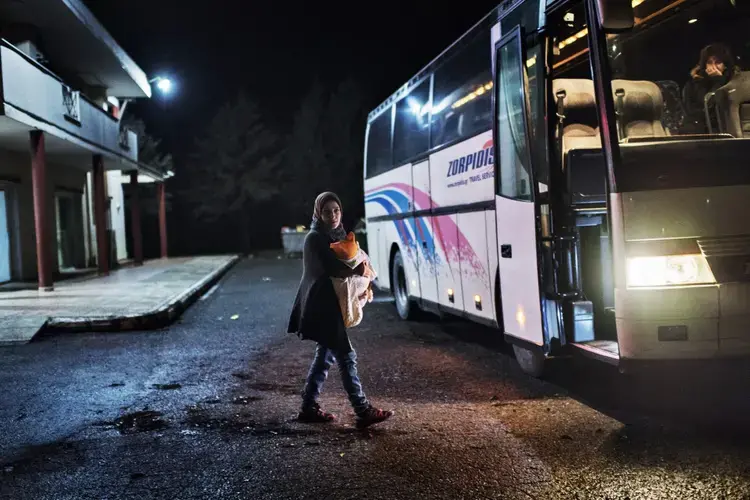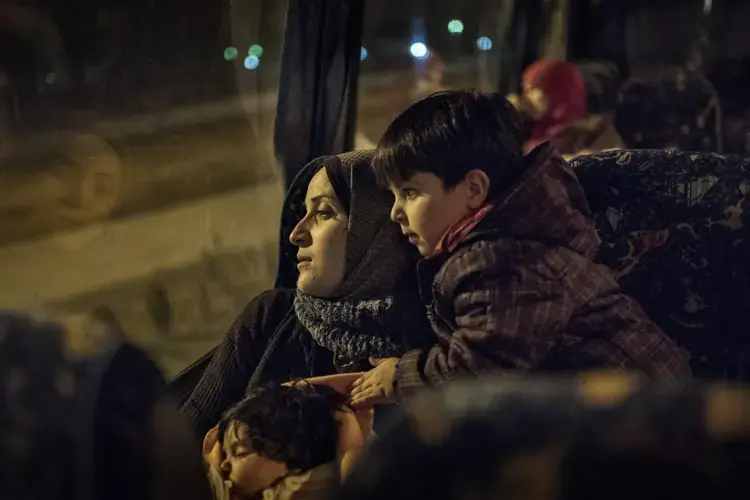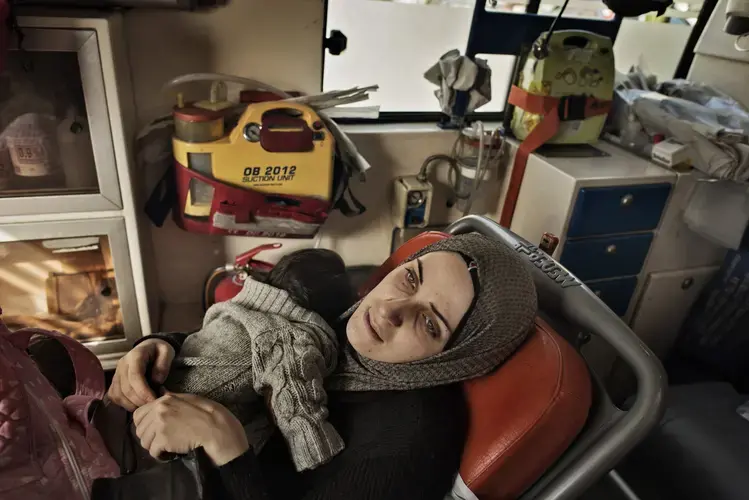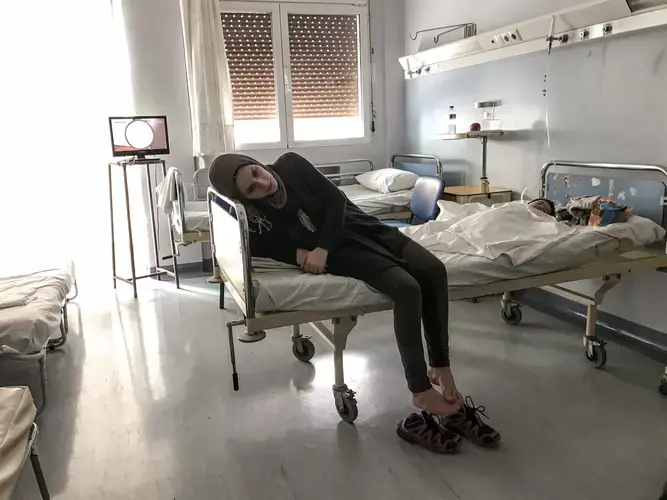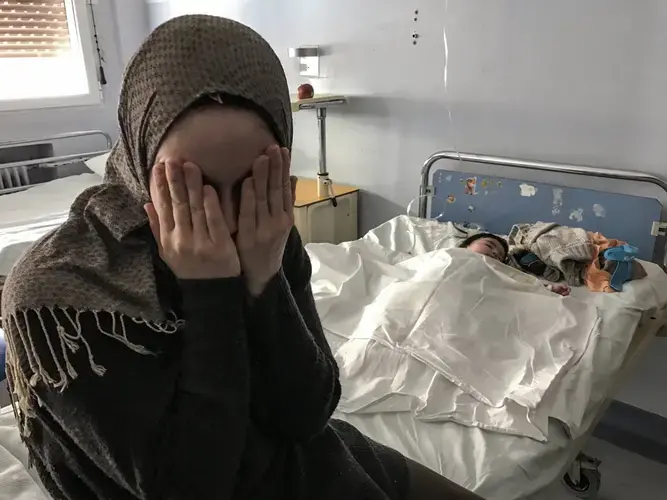 LEAVING GREECE
While Heln recovered, Taimaa and her husband slowly came to grips with such an unexpected turn of events. "When I left Syria I had a picture of the future in my head, but reality was different," says Taimaa. "I thought that within 10-15 days I would reach Germany, settle down, have a home, but the opposite happened. I sat in tents for a year. Now I don't have any expectations, because I don't want to be shocked by reality again. I like to expect the worst in order not to be disappointed."
Taimaa and her family spent two months in Athens waiting for their transfer to Estonia. Their temporary apartment in Athens looked over a stunning park, and on one of her last days, Taimaa finally got a chance to visit the Acropolis.
Leaving Greece, said Mohannad, was bittersweet. "The government [in Estonia] will provide us with a job, a school for the kids, good education, medical services. These things are hard here." But after living more than a year in Greece, he added, they had grown to love the country.
"We got used to the people, we made many friends. And with respect to the nature and the weather here it is very similar to our country, Syria. We wake up in the morning and drink our coffee outdoors; there's sun. It's like you're living in Damascus. Same nature, same weather."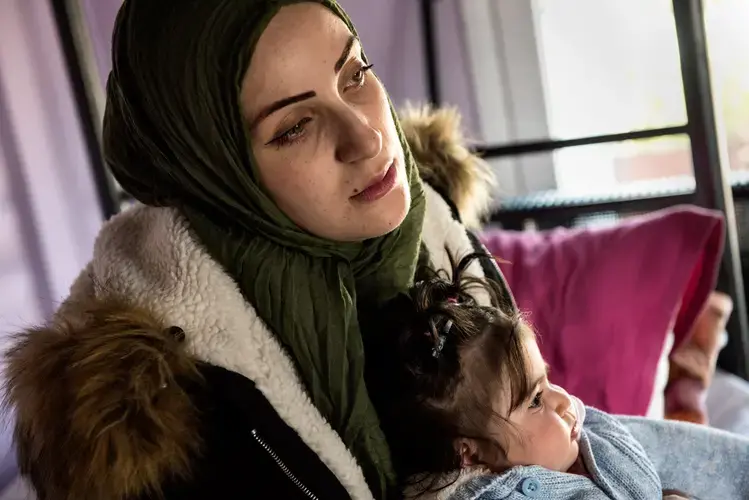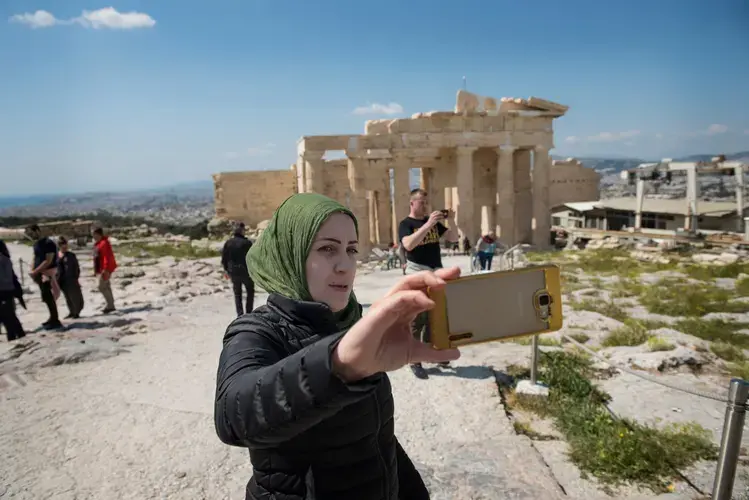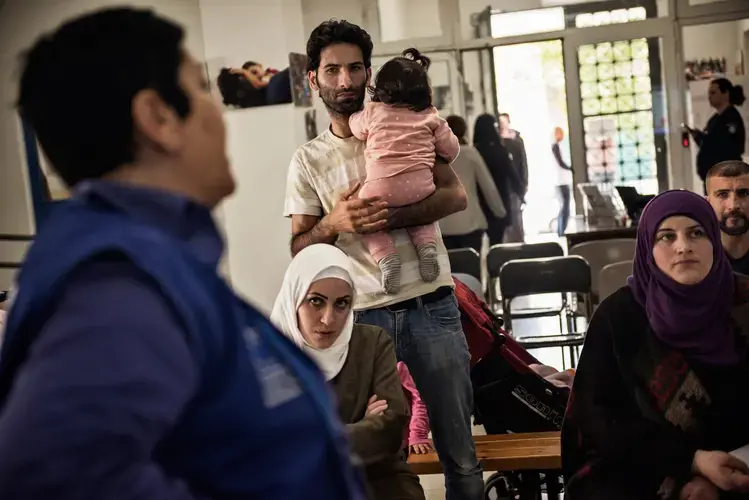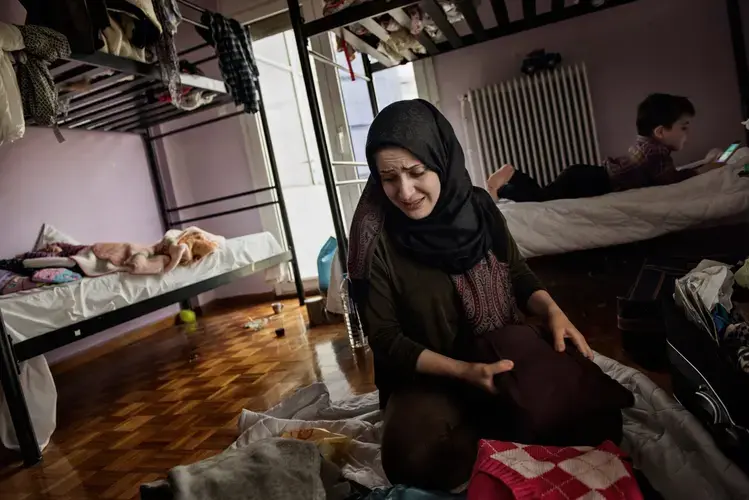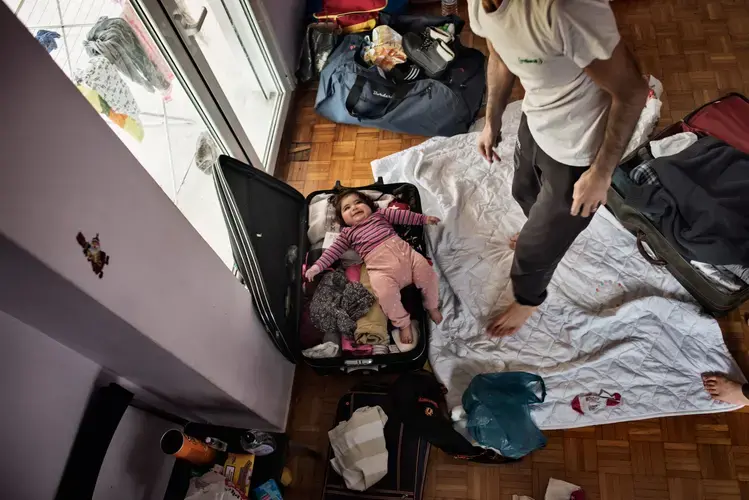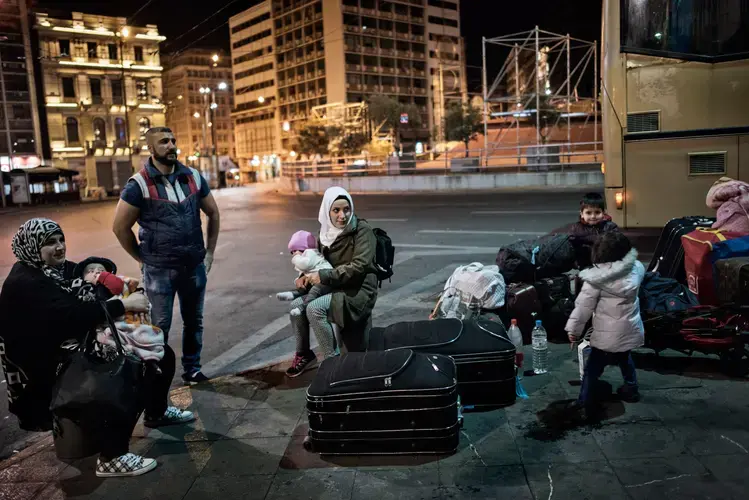 DESTINATION: ESTONIA
How would you pack for a new home in a country you have never heard of? Taimaa and Mohannad were limited to just three suitcases for what would be the first airplane flight of their lives. Circling over Estonia's capital, Tallinn, they marveled at its small size and fretted over the fact that even in late April, the northern European country still appeared to be deep in the grips of winter. Mohannad joked that he and his son Wael would make snowmen. Taimaa worried that the cold would keep her prisoner in her own home. The quips about the country's size and weather masked their greater fears about what it would be like to adapt to a country so different from their own.
"Everything's new, we have to start from zero. We have to start a new life," said Taimaa. "I've never had to do something like this. A new language, a new culture. Everything is new." Even the security proceedings at the airport were a shock. All the new refugees had to be photographed upon arrival, and Taimaa had to remove her headscarf. Even then the ordeal wasn't over. They still had a three-hour bus ride ahead to reach their new home, in the small town of Polva, in central Estonia.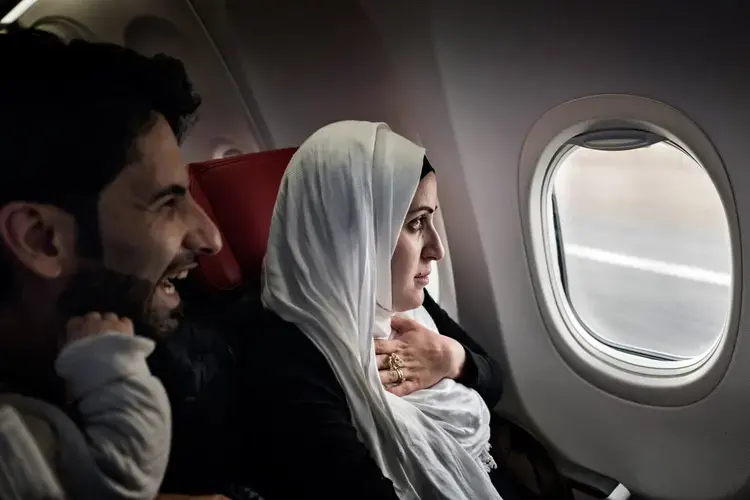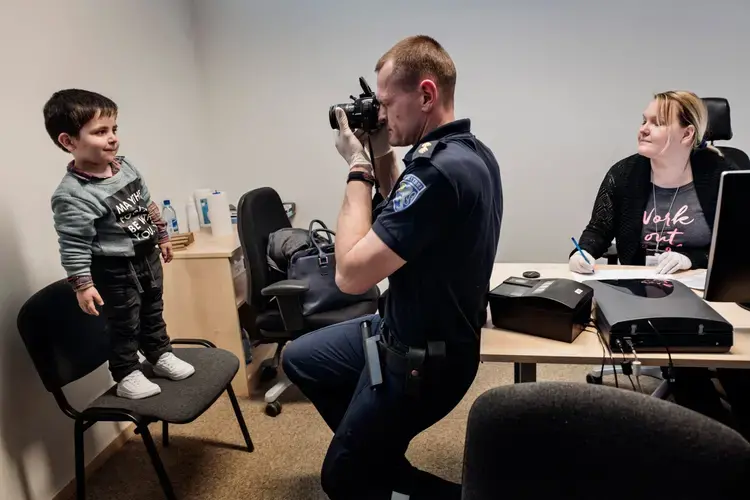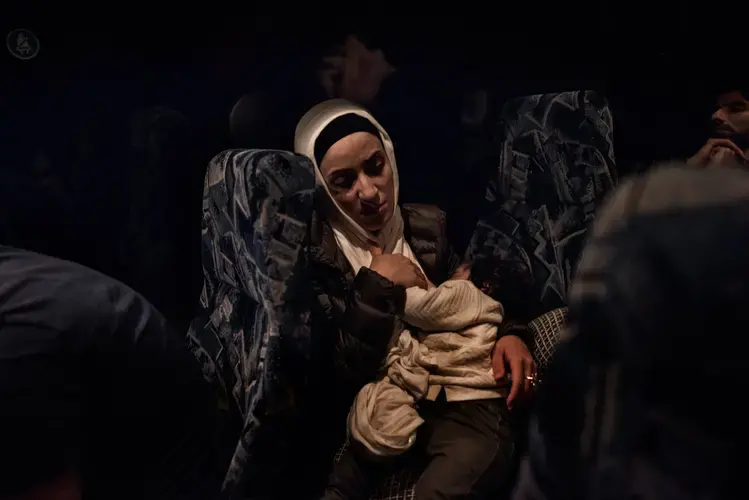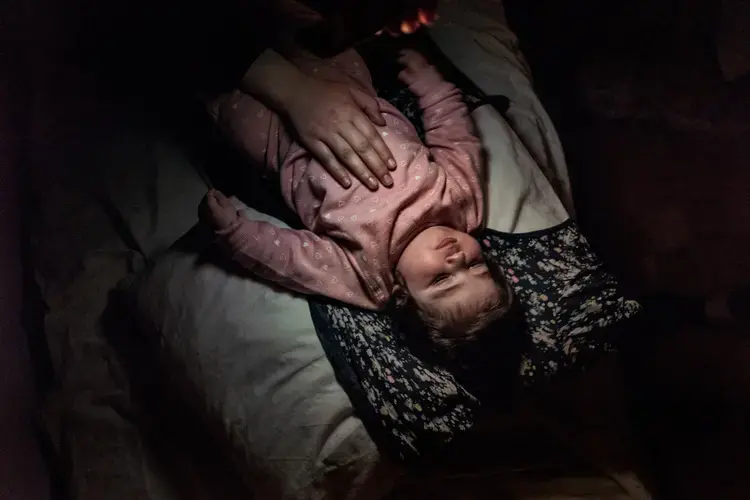 A NEW HOME
Taimaa and Mohannad were placed in a cozy but drab fifth-floor walkup in the town of Polva. Mohannad's brother and his family, who traveled with them from Syria, were placed in a ground-floor apartment just a few kilometers away. Having family nearby helped, said Taimaa.
In Polva, Taimaa was acutely aware of standing out because of her headscarf. Every curious glance felt like an indictment, she said a day after arriving. "I feel that they're looking strange at me here." Both families were taking a bus to the nearby city of Tartu, for an orientation session for new refugees. "I don't know how, but it's different. When I was walking in the airport in Istanbul [on a layover from Athens] I saw women veiled like me. When you wear hijab in Turkey, no one notices, here they are always shocked to see you in a veil."
Taimaa's sister-in-law, Iyman Ateek, compared living in Estonia to an arranged marriage. "Like when a family forces their daughter to marry a person she didn't choose and doesn't like." Still, Taimaa was prepared to give it a chance. "I can get used to life here, I will adapt quickly. All our friends who left Greece before us told me that whatever country you get, you'll feel suffocated at the beginning. You will not feel happy and comfortable. The first impression you'll get is that you don't know anything. But you'll adapt to the place slowly."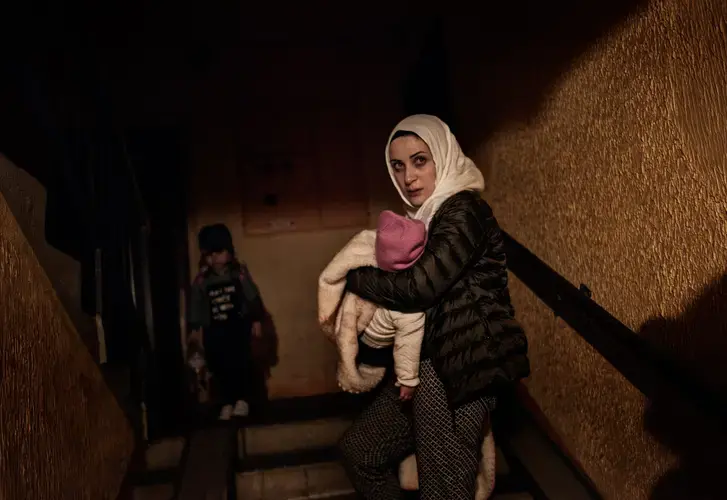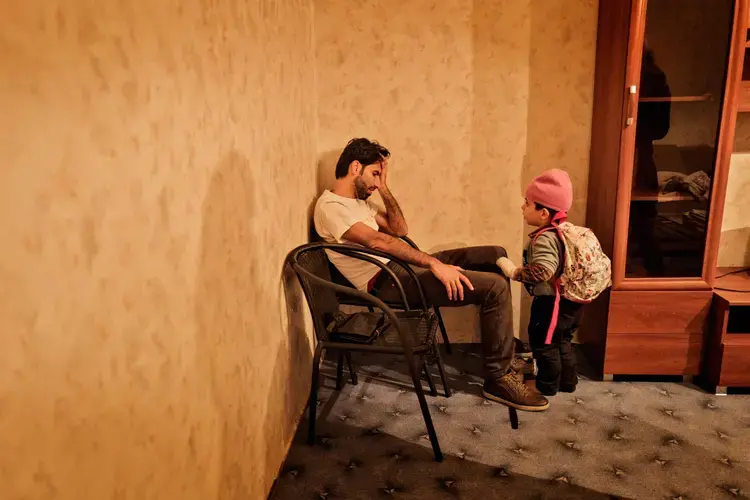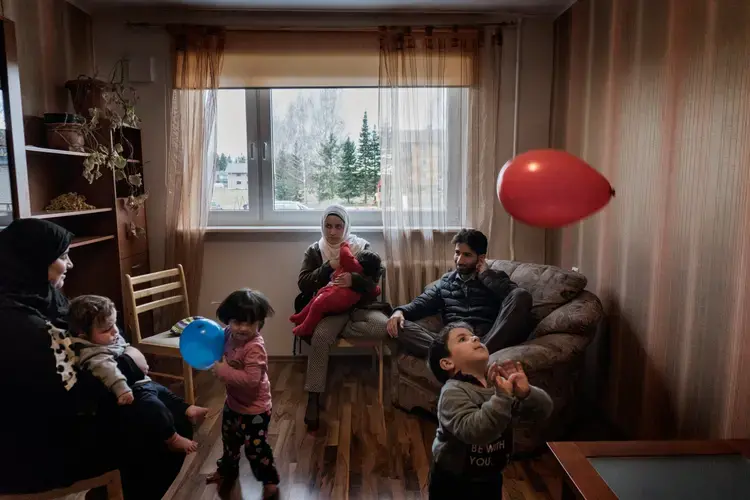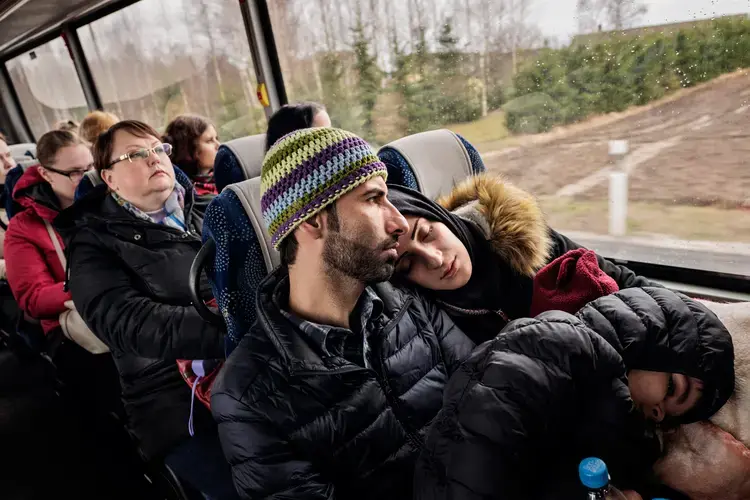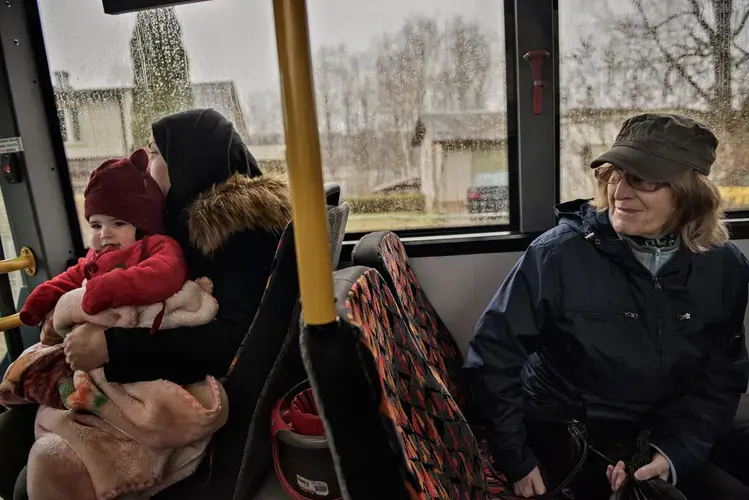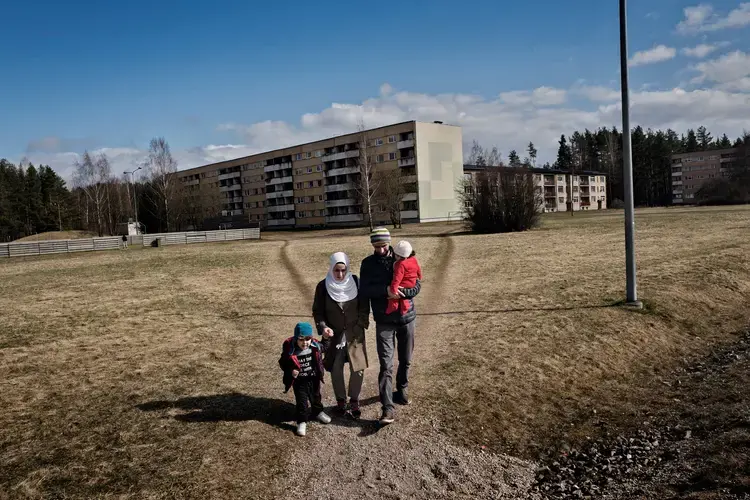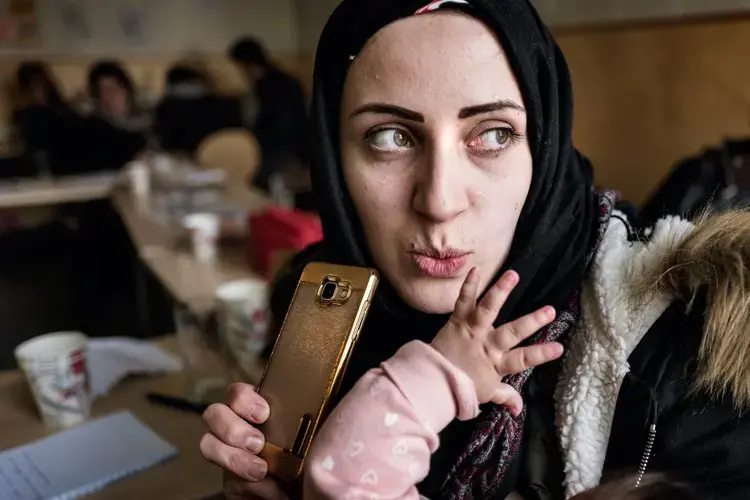 RELATED ISSUES

Issue
Conflict and Peace Building
Conflict and Peace Building

Issue
Migration and Refugees
Migration and Refugees