Sen. Cynthia Villar of the Philippines, who chairs the Committee on Environment, Natural Resources, and Climate Change, has not acted on at least three proposed measures that will protect the country's natural resources.
One of these bills — the National Land Use Act (NLUA) — seeks to establish clear parameters on land utilization and thus limit the capacity of developers like herself and her family members to find land for their housing and commercial projects.
The two other proposed laws — the Sustainable Forest Management Act (SFMA) and the Alternative Minerals Management Act (AMMA) — were also supposed to fill the legal gaps in addressing environmental problems such as deforestation and various forms of land use conversion.
The senator's husband, former Senate President Manuel "Manny" Villar Jr., is the country's richest man, according to the 2021 Forbes list. He is chairman of the board of Vista Land and Lifescapes, one of the leading property developers and the largest homebuilder in the Philippines. Its subsidiaries, which include Brittany, Crown Asia, Camella, Lessandra and Vista Residences, and Communities Philippines, have built over 400,000 homes across the country, according to its website.
The senator is a known supporter of programs promoting environmental protection, especially of biodiversity and wildlife. But there is a clear case of conflict of interest as far as the NLUA is concerned, said Samson Pedragosa, advocacy officer of The Haribon Foundation, a nature conservation group. Haribon has also been pushing for the passage of these "green" bills in Congress.
NLUA (House Bill 5240) and SFMA (House Bill 9088) were approved by the House of Representatives and transmitted to the Senate in the 17th Congress. But both measures got stalled in the Senate under Villar's committee. The two bills had to be filed again in the 18th Congress. The AMMA (Senate Bill 1069) also remained pending in the same committee and had to be refiled in the 18th Congress.
Villar served as chair of the Committee on Environment and Natural Resources in the 17th Congress. Now she chairs the Committee on Environment, Natural Resources and Climate Change, where these three measures are lodged in the current Congress.
(The Committee on Environment and Natural Resources and the Committee on Climate Change were merged in September 2019.)
The refiled version of the SFMA (House Bill 8179) was approved by the House of Representatives and transmitted to the Senate in February 2021. The refiled House and Senate bills on land use meanwhile remain pending in the House Committee on Land Use chaired by Quezon City Rep. Eduardo Gullas and Villar's Senate Committee on Environment, Natural Resources and Climate Change, respectively. The refiled AMMA (Senate Bills 353 and 1495) are also pending before Villar's committee. A similar bill (House Bill 112) is also pending in the House Committee on Natural Resources chaired by Cavite Rep. Elpidio Barzaga Jr.
It takes three approvals for a bill to pass in the Senate and House of Representatives. If approved by both legislative chambers, a bicameral conference committee would be formed to reconcile the bills' conflicting provisions. The reconciled version will then be ratified separately by the two chambers before the president signs it into law.
Villar's as well as the House Committees' inaction has likely spelled the bills' doom in the 18th Congress, especially as the election season is approaching.
The PCIJ had written to Villar to seek her side but she declined to be interviewed. A formal letter with a list of questions about why the bills have not moved forward as well as the issue of conflict of interest was sent on April 27 and a follow-up was sent on June 23.
The vice chair of the Senate committee, Sen. Pia Cayetano, told the PCIJ that in the Senate, "the scheduling of committee hearings on any measure is a prerogative of the chairperson."
"We will refer our response and attach your inquiry to the chairpersons of the committees concerned, namely, the Senate Committees on Environment, Natural Resources, and Climate Change, and Public Services," Cayetano said in an e-mail to the PCIJ.
National Land Use Act

Proposed National Land Use Act
Status in the House Of Representatives: House Bill 5240 was approved on Third Reading in May 2017 / Refiled in the 18th Congress, pending with the Committee on Land Use
Status in the Senate: Pending in the Senate Committee On Environment, Natural Resources, And Climate Change
Land use is regulated by local government units (LGUs) under Republic Act (RA) 7160 or the Local Government Code of 1991, which devolved many national government powers and functions to LGUs. No one supervises and monitors local land use planning bodies for compliance with national plans, however.
The unregulated access to limited and finite land resources has caused conflicts over land use and management, said Kimberly Alvarez, policy advocacy officer of farmers' group Kaisahan, speaking at a forum on the urgency of the green bills in May. Plans for food self-sufficiency, settlement, industries, and climate-resilient land use planning and development sometimes clashed.
More than 120,000 hectares of agricultural lands were converted to nonagricultural use, according to 2012 data from the Department of the Environment and Natural Resources (DENR).
The NLUA seeks to address many of these issues by forming a body to review and rationalize the classification of land in the Philippines according to their uses:
-protection (for conservation);
-production (for agriculture and fisheries);
-settlements development (for residential purposes); and
-infrastructure development (for transportation, communication, water resources, social infrastructure).
The body will also draft a plan to guide development initiatives by LGUs, establishing rules that will, among others, ban houses in hazardous zones, reserve agricultural land for food security, and delineate protected areas such as forest corridors.
While LGUs have land use ordinances, the problematic practice of "spot zoning" is very rampant, said Antonio La Viña, executive director of the Manila Observatory. They zone an area to suit the purposes of the person who wants to have it, declaring it residential, for example, when the best use is for agriculture or forest purposes.
First filed in 1994, the NLUA languished in Congress in the last three decades despite a strong push from President Rodrigo Duterte and, before him, former presidents Benigno Aquino III, Gloria Macapagal Arroyo, and Fidel Ramos.
In the 17th Congress, Villar kept five land use bills in the committee, the first stage of the legislative process, despite Duterte's deadline for Congress to pass the measure at the end of 2019. The House of Representatives passed its counterpart bill on second reading (period of interpellation and amendments) as early as March 14, 2017, and on third reading (final approval) on May 2, 2017.
In May 2018, a network of civil society organizations urged the Senate to pass the bill. Villar "has made no concrete action to at least convene the Committee on Environment and Natural Resource to discuss the bill," the group said in a PhilStar report.
Villar told reporters in July 2019 that the bill would invite the ire of mayors because it would take away their local powers and give them to a central authority.
"No congress will do that…. Now they want to centralize it? I don't want to do that," the senator said in a Rappler report.
La Viña said Villar's real estate business interests might be affected by the bills because a land use policy would limit settlement in certain places and therefore restrict developers from building housing wherever they wanted to.
"It's very simple. A Land Use Act will tell you where you can have housing and where you cannot have housing. The problem of land developers in the Philippines is they're always looking for land to bank — 'yung lupa (the land), which they can later on or right away build houses on, whether high end or low end or etc.," said La Viña, whose research institute, The Manila Observatory, has been active in science-based approaches to sustainable development.
"[That's the link to the] Villar business. Because that will limit their ability to land bank, to build housing wherever they want to, especially if they already bought the land," he said.
Creba's Stand
Haribon's Pedragosa said the Chamber of Real Estate and Builders' Associations (Creba), largest organization of real estate developers, would rather have LGUs regulate land use because "mas madali silang kausap (they are easier to talk to)."
He said LGUs would retain their powers under the NLUA, but would be limited by a national policy. "Through the National Land Use Act, there will be a permanent limit of forestation. With the land mapping, there will be limits to land conversion. Mas strict at lesser ang considerations unlike before. You only deal with the LGUs na mas madali kausap. It curtails maneuvering," Pedragosa said.
La Viña agreed. He said Creba, as a commercial organization, lobbies the local government or Housing and Land Use Regulatory Board (now known as the Department of Human Settlements and Urban Development) "for more freedom to build wherever they want to build."
Charlie Gorayeb, Creba chair, told PCIJ the chamber supports a land use act but said any proposal should respect existing laws.
Among these laws are the Local Government Code of 1991, which gives LGUs the power to reclassify land; RA 7279 or the Urban Development and Housing Act of 1992, which covers all lands in urban and urbanizable areas; and Presidential Decree 399, which limits the use of strip lands.
In a statement sent to PCIJ, Creba said the proposals leave a "vague description of the lands that must be and are already devoted to housing, and even to commercial and industrial purposes by virtue of existing laws."
Gorayeb wants to make it easier for developers to do business, proposing a "one-stop shop" for housing projects similar to an earlier request by mass housing developers. He said property firms often experienced difficulties securing permits from local governments.
LGUs need flexibility to serve the needs of their constituents, said Marie Jorqueza Hakcholna, president of the Philippine Institute of Environmental Planners. However, there should be limits because inconsistency in land use policy has an impact on environment protection, she said.
"What if all local chief executives all want urbanization? There has to be a balance in those things," Hakcholna said.
A river, for example, may run through different LGUs, so all of them must be involved in protecting it.
Four land use bills remained pending before the Senate committee. They were filed by senators Pia Cayetano, Francis Pangilinan and Leila de Lima, Ramon "Bong" Revilla Jr. and Risa Hontiveros.
Hontiveros said that the passage of the NLUA was long overdue. Villar's committee should bring the measure to the plenary (second reading) so that the senators could deliberate on contentious provisions of the bill, she said.
Some provisions of the NLUA bill clash with the Comprehensive Agrarian Reform Program Extension with Reforms (Carper) Law, she said.
Hontiveros said she also wanted to clarify how land use would be defined for agricultural purposes or housing and urban development, especially socialized housing, and how it would affect indigenous people and ancestral domains.
"Kaya 'di ako tumitigil, ang office ko, hindi kami tumitigil na magtulak (That's why I am not stopping, my office, we are not stopping in pushing this bill)… Let's bring this out in plenary so we can debate and resolve as far as we can resolve them," she said.
In late 2019, as Duterte's deadline to Congress to pass the law neared, Malacañang said it could instead issue an executive order to establish a national land use policy. No order has been issued so far.
The National Economic and Development Authority said it was drafting a bill that it hoped Congress would adopt.
Sustainable Forest Management Bill

Proposed Sustainable Forest Management Act
Status in the House of Representatives: House Bill 8179 was approved on Third Reading in February 2021
Status in the Senate: Pending in the Senate Committee On Environment, Natural Resources, And Climate Change
The Sustainable Forest Management bill seeks to protect Philippine forests by setting fixed and demarcated limits and regulate the use of resources through forest management strategies.
Forests used to cover 27.5 million hectares or more than 90% of the country's total land area before the colonizers came. But population growth, various forms of land use conversion, and the lack of a coherent forest policy depleted forests over the years.
The country's primary forest code is a Martial Law-era presidential decree that essentially promotes commercial logging. The log ban that President Benigno Aquino III imposed in 2011 is only an executive order.
The House of Representatives passed its version recently, in February 2021. Counterpart proposals by senators Cayetano and Revilla were also pending in Villar's committee. No hearings have been held as of writing.
House Bill 8179 seeks to make the following actions illegal:
-harvesting, gathering, collection or possession of forest resources from protected lands;
-grazing livestock in forest lands without authority;
-occupying forest lands without authority;
-destroying forest lands;
-operating sawmills, wood processing plants and forest-based industries without authority;
-failing to establish tree parks and green spaces; and
-converting tree parks and green spaces without authority.
Violations may result in fines and imprisonment of up to 12 years.
The legislation also seeks to rehabilitate degraded forest ecosystems and conserve biodiversity by regulating the harvesting, sale, marketing, and processing of products from forest plantations and forest farms in forest lands.
Under the bill, the DENR will open forest-based industries to competition and liberalize the market for forest products.
Apart from his log ban, Aquino issued Executive Order 26, the National Greening Program, ordering the planting of 1.5 billion trees from 2011 to 2016. Duterte continued Aquino's program with the Enhanced National Greening Program.
Alternatives Minerals Management Bill

Proposed Alternative Minerals Management Act
Status in the House of Representatives: Pending in the Committee on Natural Resources
Status in the Senate: Pending in the Senate Committee On Environment, Natural Resources, And Climate Change
Senate Bill 353 or the proposed Alternative Minerals Management Act seeks to regulate the exploration, development, and utilization of mineral resources as concerns about the Mining Act of 1995 lingered. It was filed by Hontiveros in July 2019, but has not moved from Villar's committee. Villar is co-author of said bill.
This bill is similar to Senate Bill 1069, which Hontiveros filed in 2016 but also languished in the Senate committee.
Senate Bill 353 obliges the government to formulate a national industrialization program that will implement a mineral management plan. It will set standards for the utilization and management of the country's minerals to benefit the economy while making sure that the rights of industry workers, indigenous people, and communities are upheld.
Hontiveros pointed out that the government was entitled to a mere 2% of the revenues generated from mining. A larger share of the 2% went to the national government and a smaller share to the LGUs of the affected communities.
Instead of a 2% excise tax, a list of 18 taxes, fees, shares, and royalties will be imposed under the bill, including income tax, customs duties and fees on imported equipment, and the value-added tax on imported goods and services.
A case over the revenue-sharing scheme between the mining industry and the government is pending before the Supreme Court.
Hontiveros argued that the Philippine Mining Act of 1995 failed to spur economic development considering that the Philippines holds a big reserve of mineral resources. In 2012, for instance, only 7% of gross domestic product came from the mining sector.
Less than 1% of the total labor force is from mining. Majority of top-level officers, consultants, and even mid-level technical people are foreigners, the senator said.
Under the bill, industry development will be pursued to reverse the export orientation of the mining industry.
"Mas domestic needs-based development ng mining ang ipu-pursue. Lahat ng mining operations strictly ire-regulate para siguruhin 'yung domestic processing ng mineral ores hanggang sa secondary at tertiary stages ng industrial production para i-develop din 'yung basic at medium industries (Domestic needs-based development of mining will be pursued. All mining operations will be strictly regulated to ensure the domestic processing of mineral ores until the secondary and tertiary stages of industrial production to develop basic and medium industries)," Hontiveros said.
The AMMA will ban large-scale mining and designate no-go zones. The bill requires mining companies to submit an environmental and social impact assessment and mitigation plans. They must also pay for environmental insurance against pollution and disasters.
Mining companies will be required to reforest 100 hectares of land for every one hectare they use for mining operations.
In 2017, then environment secretary Gina Lopez ordered the suspension of 23 mining contracts mainly for ruining watershed areas. But the mining sector lobbied before the Office of the President, preventing the order from actually being fully implemented. In early May, Duterte also lifted the ban on new mining permits, which was described by environmentalists as a complete turnaround from his previous pronouncements against mining.
The green bills, which are likely dead in the 18th Congress, will have to be filed again in the next Congress, where Villar will serve another three years.
RELATED ISSUES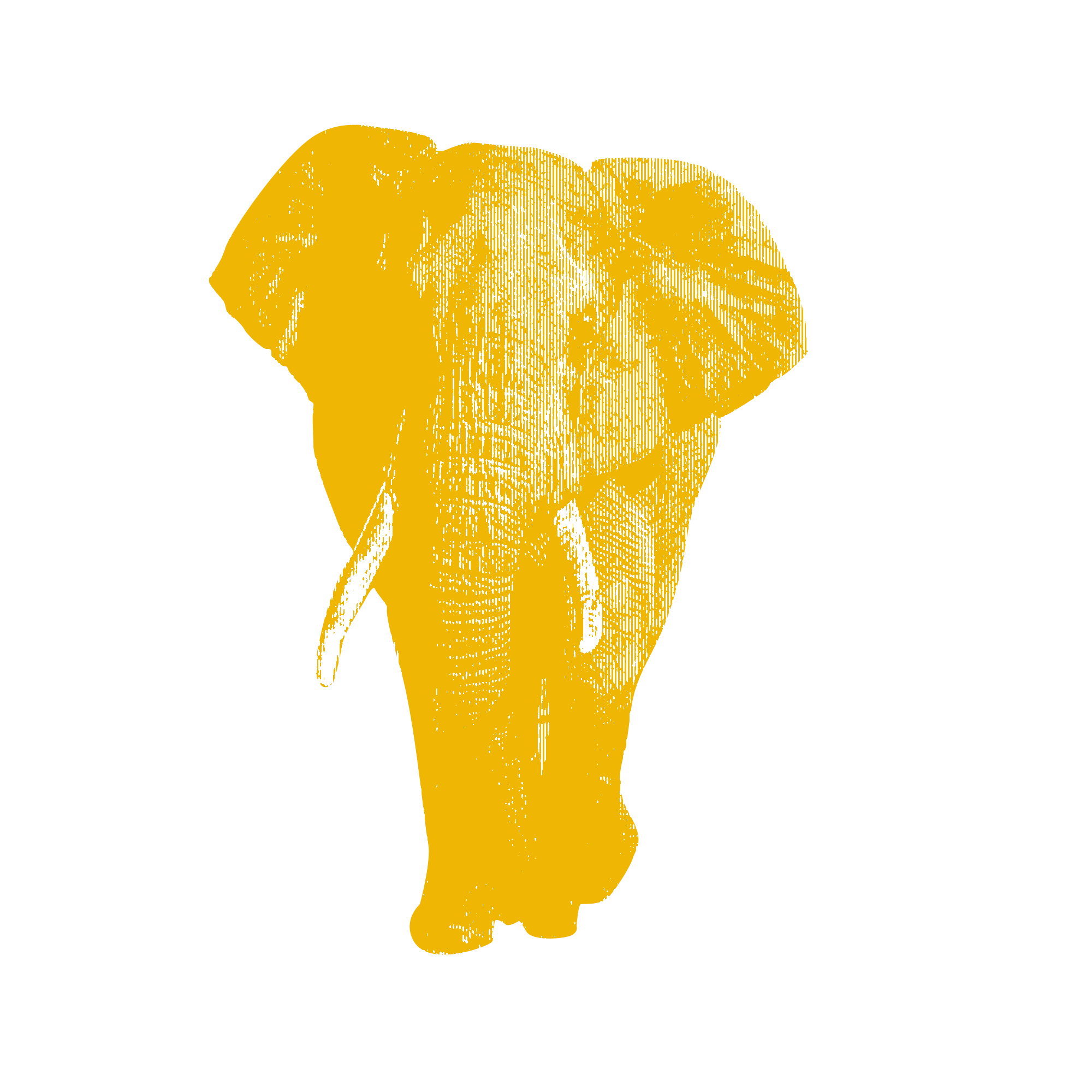 Issue
Environment and Climate Change
Environment and Climate Change

Issue
Land and Property Rights
Land and Property Rights
RELATED INITIATIVES