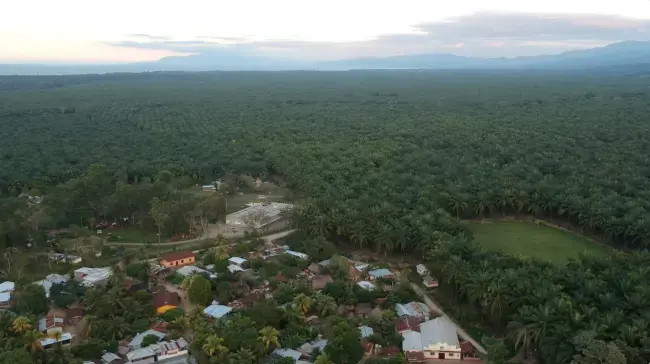 Waves of evictions and the criminalization of Q'eqchi' Maya communities propel rural poverty and forced migration.
---
Two weeks ago, on December 6, police fired tear gas and live ammunition at villagers who had blocked the road into their community of several hundred residents, called Chapin Abajo in northern Guatemala. The blockade prevented the police from arresting three Q'eqchi' community leaders, but an adult and a teenager were shot. The leaders are wanted for settling on land belonging to the massive African palm plantation that surrounds the village, but residents say their families were on the land long before the plantation arrived.
Violent land conflicts of this kind are intensifying across Q'eqchi' territory, a large swath of northern Guatemala that has some of the highest rates of poverty, malnutrition, and land inequality in the hemisphere. The struggles over access to land in the region—home to around 2 million people, about half of whom speak Q'eqchi' Mayan—are so widespread that they may soon drive a major new wave of migration, according to migration experts and civil society leaders.
---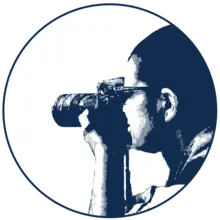 As a nonprofit journalism organization, we depend on your support to fund more than 170 reporting projects every year on critical global and local issues. Donate any amount today to become a Pulitzer Center Champion and receive exclusive benefits!
---
These conflicts are occurring in the shadow of a crackdown on civil society, independent press, and political opposition in the capital Guatemala City that has received far more international attention. Headlines have focused on what some call a "march toward authoritarianism." Dozens of judges and prosecutors have fled into exile due to alleged retaliation for their anti-corruption investigations implicating high-level officials in the administration of President Alejandro Giammattei.
"Between 2018 and 2021, at least 67 activists and community leaders were killed, according to Udefegua, and hundreds more were subject to criminalization through spurious criminal charges."
This pressure on urban white-collar professionals was preceded by an even more severe crackdown on Indigenous rights activists and community leaders that is continuing to worsen, says Jorge Santos, the director of the Unit for the Protection of Human Rights Defenders of Guatemala (Udefegua). Between 2018 and 2021, at least 67 activists and community leaders were killed, according to Udefegua, and hundreds more were subject to criminalization through spurious criminal charges.
The Criminalization of Q'eqchi' Land Defenders
Q'eqchi' territory has become ground zero for these crackdowns as communities attempt to slow an aggressive expansion of mines, dams, and export crop plantations that wreak havoc on local resources and livelihoods. "If they can do all of that to important lawyers, imagine what they can do to us," said Julio Toc, a fishing union leader in the county of El Estor, where hundreds of soldiers and police confronted Q'eqchi' anti-mining demonstrators in October of last year. The mine they opposed has since been sanctioned by the U.S. Treasury Department for engaging in corruption and bribery schemes with Guatemalan authorities. Meanwhile Toc, like many other local leaders, is on probation for protest-related criminal charges and is prohibited from participating in community meetings.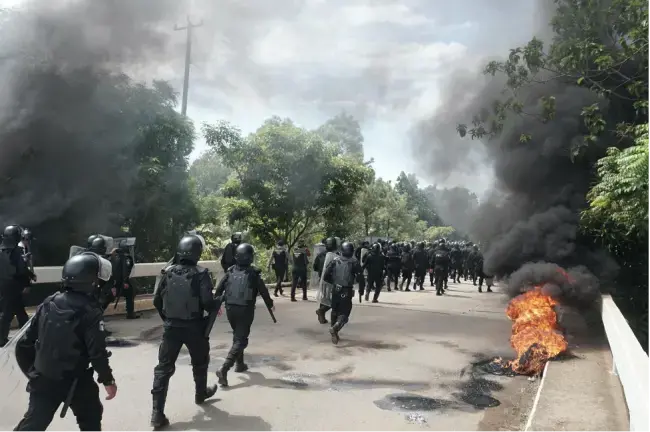 In the same county as Chapin Abajo, and just weeks after the confrontation over mining, police looked on as the workers of the African palm plantation run by NaturAceites destroyed dozens of homes in the hamlet of Palestina Chinebal, according to local witnesses and the National Police.
Twelve days after the eviction, ashes twisted in the wind where small homes of branches, plywood, and sheet metal had stood. Families sobbed as they surveyed what was lost. "The few houses that survived, it was the kids that saved them," Juan Tzul said last November, next to a fallen home. "The women went with their kids and said, 'Just kill us, we have nowhere to go.'" Tzul later spent eight months in jail on charges related to the land dispute.
As African palm production spreads in Guatemala, dozens of communities like Palestina Chinebal are mired in conflicts with palm producers like NaturAceites, one of Guatemala's principal palm oil growers for multinationals like Cargill, Nestlé, and ADM, according to Wendy López of the Indigenous Peoples' Law Office (BPI). NaturAceites could have independent commissions analyze and settle its conflicts, but they fear this kind of arbitration due to the precedent set by a landmark ruling from 2019 in the case of organizer Abelino Chub Caal in the same county of El Estor.
Chub Caal was part of a community that a large estate accused of encroachment. He was imprisoned for two years on charges of land invasion as his case proceeded. Expert witnesses testified that the land in question—like much of Q'eqchi' territory—had been illegally adjudicated decades ago to local powerbrokers by officials who ignored the longstanding presence of Indigenous communities.
A case review summarized the expert testimony: "The reality in Guatemala is that the lack of a coherent land registration system and agrarian legislation and courts…create generalized uncertainty regarding land ownership…and Indigenous people are the most affected." A panel of judges eventually acquitted Chub Caal on all charges, writing, "It is very concerning that criminal law…[is] being used to resolve problems for which dialogue should be employed."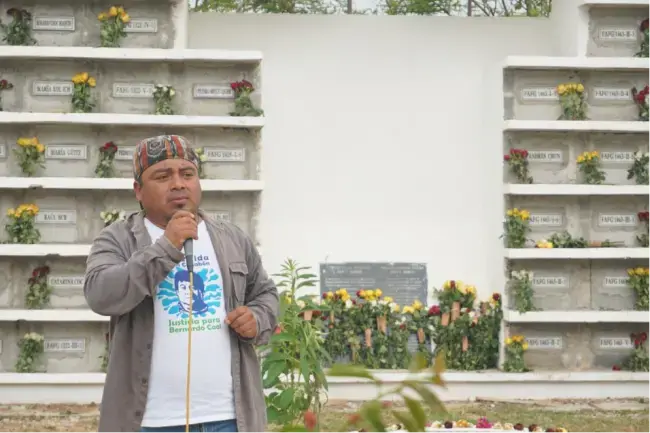 Foreign organizations including the U.S. Agency for International Development have supported some land titling initiatives in an attempt to stem migration, but progress is slow. "What we need is an in-depth review of land claims that returns land seized illegally and compensates communities for past labor and waves of displacement," said López.
"These problems and the conflicts they create are the legacies of hundreds of years of conquest and displacement," said Chub Caal, adding that NaturAceites and private estate owners "are afraid of cases like mine that analyze land tenancy fairly."
Settlements on the Edge
Twelve days after the eviction at Palestina Chinebal, Braulio Choc stood with his wife and two of their four children, watching a pot of coffee cook over a fire in a bald patch of dirt that used to be the inside of their home. "Our parents and grandparents planted corn, beans, and chiles here. We know this land belongs to us. We're here because we know our history," Choc said. "When our homes were destroyed we felt a deep anger…Maybe the company thinks that by destroying our home, we'll leave. But we'll never leave. This territory belongs to us."
His wife Aurelia said through tears, "Our kids are suffering in the heat, starving, because we lost our harvest, our clothes, our corn."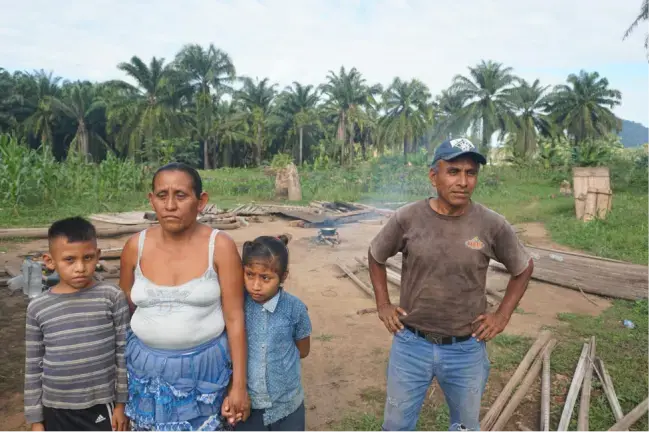 It was the eleventh time the plantation suffered an attempted eviction. During a previous effort in October 2020, riot police fired tear gas and live ammunition to disperse community members who had gathered to block the machinery. Farmer José Choc Chamán was killed. Police say the farmers fired first, wounding two officers. NaturAceites did not respond to requests for comment.
A hundred kilometers away, on the other side of Q'eqchi' territory, a community called Jobenté was burned down in July. Jobenté was one of dozens of settlements that Q'eqchi' farmers have founded on the land of large estates that they and their families have worked as tenant farmers—often for generations. Estate owners who did not want to be quoted accuse them of squatting and fear a breakdown of private property protections and violent land invasions if informal settlements are allowed to spread. Families in several communities said they seek only to purchase parts of large estates as recognition for decades of labor, and that the settlements may be their last chance at a decent life in their ancestral territory.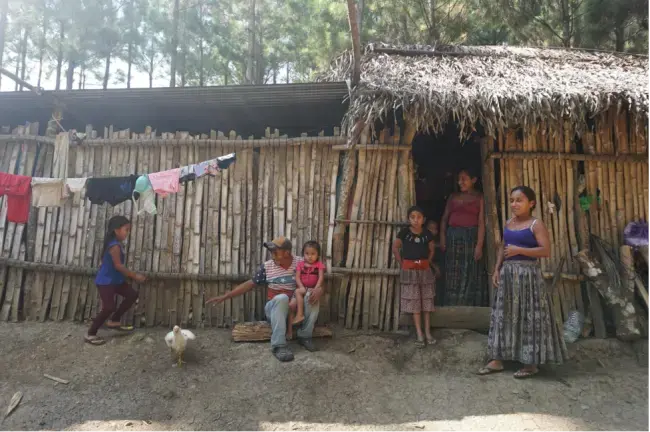 Hopes for the regularization of these settlements are overcast by the constant fear of eviction. Some families are also beset by death threats. Members of the Las Brisas community said that in July 2021, the legal owner of the estate approached the community with armed men who shot and killed Alberto Caal, a 53-year-old Catholic catechist.
Two months after the killing, a couple in their 50s, Estela Pop Caal and her husband Francisco, stood next to the hut they had built in Las Brisas of slim branches topped with a black tarp. Estela said in Q'eqchi', "Being under the tarp is hard. It gets so cold." She began to cry. "But what hurts the most, we never imagined they would come to kill. That we would lose our friend. We're just looking for a place to live."
"Francisco said he, his parents, and his grandparents had worked the land of the estate as tenant farmers for a pittance and the temporary right to a small plot of land."
Francisco said he, his parents, and his grandparents had worked the land of the estate as tenant farmers for a pittance and the temporary right to a small plot of land. Estela's family had worked on a neighboring estate owned by the same family. Estela and Francisco are landless; generations of this kind of labor have not allowed them to buy land or even get their kids to middle school, they say.
Thousands of Q'eqchi' families have labored under such conditions since the 19th century, when much of the region was divided into sprawling plantations owned by North American, European, and European-descended elites. Guatemala has undertaken only one major land reform, during the "democratic spring" of 1944-54. The reform was stymied by a U.S.-backed coup in 1954 that toppled a democracy and six years later sparked a 36-year internal armed conflict. UN and Catholic Church reports found that the vast majority of the over 200,000 victims were non-combatants killed by the U.S.-backed military and allied paramilitary death squads. The violence peaked in a genocide of Maya communities in the 1980s in which more than 400 communities were destroyed. During the conflict, an estimated 1 million people were displaced, leading to the first major wave of Guatemalan migration to the United States.
When the armed conflict ended in 1996, government allies had seized some of the land that had been vacated by displaced communities. Residents of Palestina Chinebal say this is what happened in their community before the African palm plantation arrived. The 1996 peace accords outlined precisely the kind of land arbitration courts that Chub Caal and others call for, but they were never established as export crop plantations expanded rapidly on the back of free trade deals with the United States and Europe.
"The private sector and the oligarchs opposed these land courts," said Santos of Udefegua. And the setbacks continue. In 2020, the Giammattei administration shuttered the Agrarian Issues Agency, serving a major blow to peaceful resolution of land conflicts, Santos said.
Looking to the Future
Most residents of Las Brisas are from the nearby town of Pinares, where the army carried out one of the massacres of the armed conflict. María and Juan Xol, now in their 50s, had fled with their parents and met as displaced teenage refugees. Later, they returned to Pinares landless. "We want a dignified home, a land title with legal certainty so no one can bother us, a peaceful life." Juan said. "Our friend died here. We're respecting his blood that was spilled. We won't leave this ground."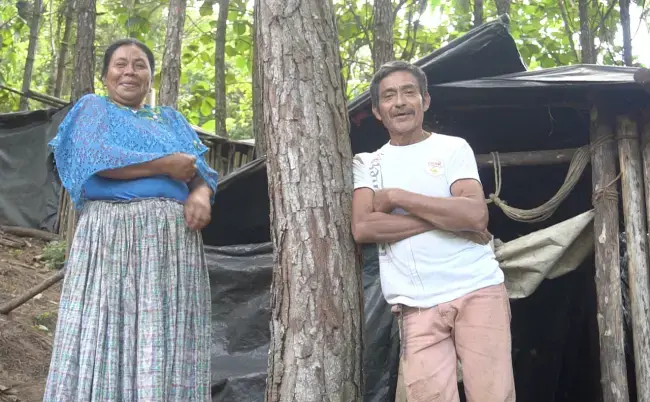 The older residents of Las Brisas and similar communities say they have no hope for a decent life outside of these squatter settlements. But the younger generations are attracted by the idea of migration to the United States—the chance to be a local hero, to send money back to their families to feed and educate their kids, and perhaps even buy a small parcel of land, an otherwise inaccessible dream. Of more than a hundred young people surveyed for this article across Q'eqchi' territory, almost all had a family member or peer who has attempted the journey to the United States, most over the past five years.
Chico Tec Caal, the brother of Alberto Caal, who was killed in Las Brisas, said that his community and others like it have the agricultural know-how to build decent livelihoods, if only they can access some of the fertile land that surrounds them. Yet malnutrition, poverty, and land conflict prevail, driving migration. "We call it internal forced displacement," said Julia González of the National Guatemalan Migration Council. Most of this migration is internal within Guatemala, she said, but it likely predicts major new waves of migration abroad.
The future, however, is not set in stone. As the repression escalates, Q'eqchi' communities are becoming better organized, sharing experiences and coordinating action to remain on their land," said Abelino Chub Caal. "These land recovery efforts, and all this migration, won't stop until people can live with dignity."
---
Rich Brown is an editor at Americas Quarterly and a journalist who was based in Guatemala for six years.