Savasana is what I remember most. I would stare out upon the group of teenage boys from Central America and Mexico lying down in yoga's final relaxation pose, also known as corpse pose, by the beige gym wall of the juvenile detention center. Some of them would continue to fidget or laugh while others would start to finally relax, their bellies rising and falling as their breathing began to slow with their arms and legs spread out.
In these moments, what always struck me was seeing the cuts on their wrists. So many of them had such visible signs of the desperation and pain they felt.
After savasana, relaxed, they would approach me eager to share their stories. They would talk about where they were from, why they were there, or tell me about health problems. Some would thank me, saying that they slept really well after yoga class, and that they hadn't slept well for the weeks or months since they had been detained. But, there was never enough time before they had to line up with their hands behind their backs to return to their cells. 
These teens were part of a program for unaccompanied minors run through the Office of Refugee Resettlement. They were held at high security facilities because they were at risk of harming themselves or others. Some of them were reportedly involved with gangs while others suffered from trauma and mental health problems, which were clearly exacerbated from the stress of detention and the insecurity of their uncertain futures. 
For nearly three years, from the end of 2015 through 2018, I taught weekly yoga classes to them in Spanish at the Northern Virginia Juvenile Detention Center. This was following the height of the unaccompanied migrant crisis in 2014, when waves of young people from El Salvador, Guatemala, and Honduras began showing up at the U.S.-Mexico border.
I always left the classes wanting to know more: Why did they leave? Would they be deported? Or would they get the chance to reunite with a family member and begin a new life in the U.S.? 
I traveled to Guatemala during summer 2021 on a reporting trip with the Pulitzer Center to produce a documentary about the connections between immigration, climate change, and Indigenous spirituality and faith. Guatemala is key to the Biden administration's migration policy, but has proved troubling because of political instability and corruption. In particular, I wanted to understand the root causes of why so many young people were risking their lives to migrate to the U.S. and the effects on their communities and family members who stayed behind.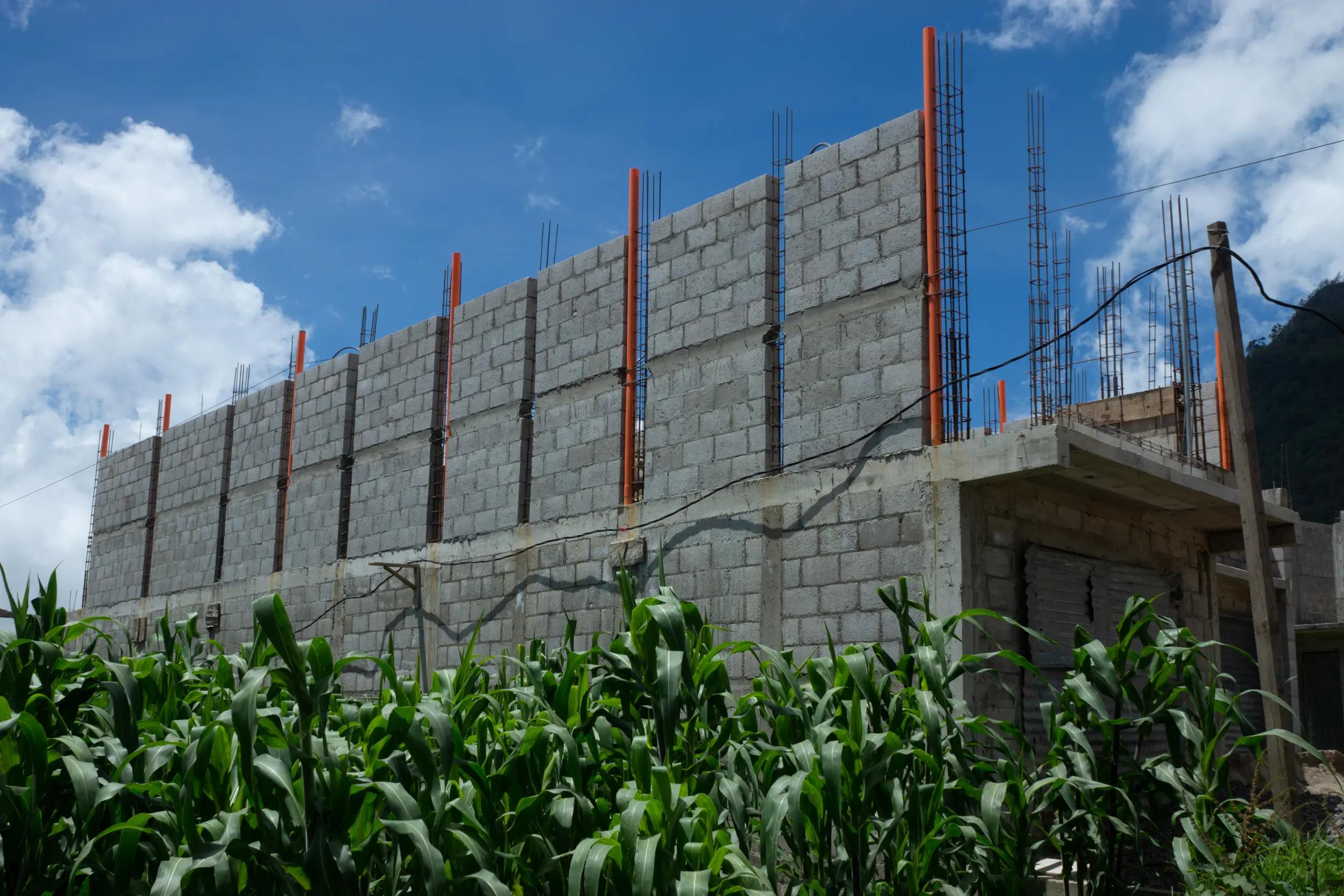 During that trip, I saw first-hand how things are getting worse as people feel further strained by the pandemic, and more young people flee. When we read the headlines about the border, we should think of these teens as kids making life-or-death decisions as best they can. They are fighting against huge forces—poverty, violence, and a lack of opportunity—and risking their lives in the process.
While I was in Guatemala this past July, the monthly number of migrant encounters at the U.S.-Mexico border soared to a 21-year high with the U.S. Border Patrol reporting nearly 200,000 encounters. There was also a record number of unaccompanied minors—19,000 at the border during the first 29 days of July, according to a federal filing. 
Unaccompanied minors have special protections under U.S. law including their ability to request special juvenile visas. They are held in government custody and then the refugee office generally releases them to parents and legal guardians, including immediate relatives. They are also allowed child-sensitive interviews with asylum officers and are protected from expedited deportations.
Guatemalans comprise the largest number of unaccompanied minors and single mothers encountered by the U.S. Border Patrol, accounting for 44,381 people or 40 percent of all southwest border encounters during the fiscal year to date from October 2020 to July 2021.
I spent almost three weeks in the western highlands of Guatemala, a largely Mayan area that is heavily shaped by migration as seen in the rebar that juts up from the many half-constructed houses that stand near growing corn and mountains surrounded by passing fog. Such construction is a clear sign of remittances from migrants who have gone to the U.S., including some that people say never actually return.
Immigration affects the very core of the family and community. Nearly everyone I spoke to had a personal story about immigration or a family member who had migrated from this area where women still wear the huipil, traditional blouses designed with bright flowers and birds, and colorful textile skirts that denote their Indigenous identity and community. 
Many mothers are being left behind as their teenage children leave. Maria Luisa Lopez Gomez, a single mother of five from San Juan Ostuncalco, said that her daughter Roxana, 16, migrated largely because of her own unsteady employment. She typically earns about $6.50 USD translating from the Mayan Mam language into Spanish one day a week for patients at a clinic run by 32 Volcanes, a local NGO focused on holistic social and environmental programs that support would-be migrants to stay in Guatemala.
Roxana received a scholarship with 32 Volcanes, but later dropped her culinary school studies during the pandemic as she struggled with online learning and financial pressure. She left for the U.S. in mid-June but was apprehended after crossing the Rio Grande River and put in detention. Lopez says her daughter called her every day in detention and was able to reunite with her own sister in Los Angeles.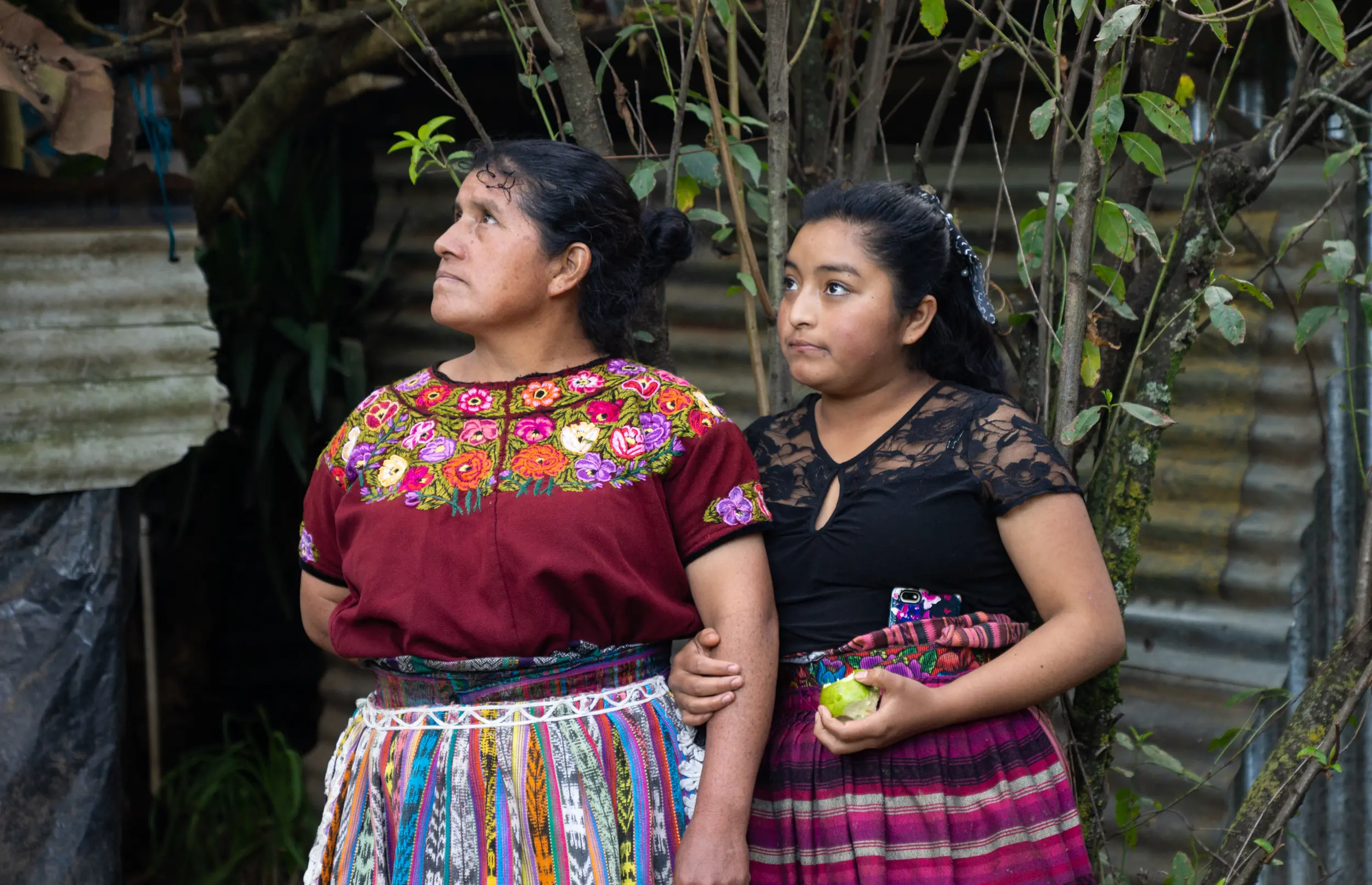 "I miss her very much, but because of the lack of money, she left," Lopez said. "It makes me sad and it worries me a lot because every day there are fewer and fewer opportunities." She worries about when she will see her daughter again and says migration is destroying the family structure.
Gloria Alicia Son, a mother of six in Llano del Pinal, said her daughter Maria Norma had always wanted to be a doctor. Last May, she dropped out of school and left for the U.S.
Maria Norma got lost in the Mexican desert for two days before being detained for eight days and then released from detention before she turned 18 years old on May 15.
"The truth is I don't know what plan she had," Son said. She isn't in contact with Maria Norma and doesn't know where in the U.S. she is located.
"Migration in each family provokes tremendous pain and suffering for the ones who are staying," said Carmen Rosa Benitez, executive director at 32 Volcanes. "They don't know if they're going to get to the U.S. or not. They don't even know if they're going to get employment or not, if they are going to be safe there. We would love to have enough funding to make everyone stay."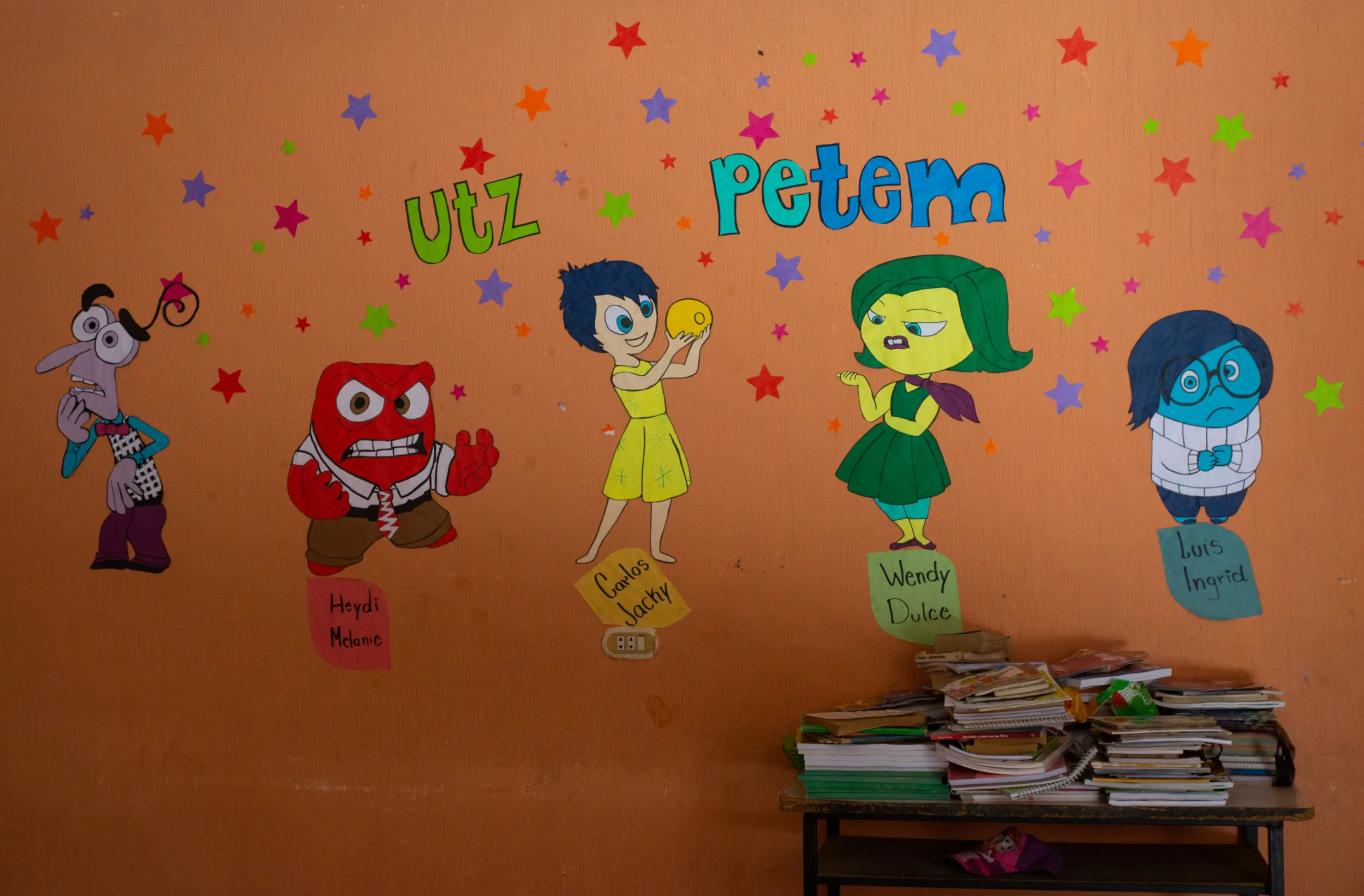 Throughout my time in Guatemala, whenever I heard someone talk about a young family member who left, I kept thinking about the teenage boys I taught. I thought about their own pain and that of their families and communities they left behind.
I stopped teaching yoga at the detention center soon after they ended their contract during the summer of 2018 at the height of the family separation crisis. At the time, there were only three facilities in the U.S. that held minors in such restrictive, high security settings—the center where I taught in Alexandria, Virginia; the Yolo County Juvenile Detention Center in Woodland, California; and the Shenandoah Valley Juvenile Center in Staunton, Virginia, which received multiple allegations of abuse that included handcuffing, physically abusing, and verbally assaulting the migrants. A year later, the Yolo County Juvenile Detention Center also decided to end their contract.
Migration naturally ebbs and flows with political, economic, and environmental events. Many Guatemalans feel increasingly desperate and criticize the government's handling of the pandemic, particularly the slow roll out of vaccines, the rise in basic food prices, and corruption.
On July 24, 2021, Guatemala's attorney general ousted the country's top anti-corruption prosecutor, Juan Francisco Sandoval. Five days later, Guatemalans closed roads and took to the streets throughout the country calling for President Alejandro Giammattei and Attorney General Maria Porras to step down. U.S. officials have condemned Porras' actions and are publicly supporting Sandoval, who fled to the U.S.
Despite the country's uncertain political future, what's clear is that young people continue to leave, pushed by economic, political, and social systems that don't work. Many Guatemalans stress that with migration, there's a right to go, but there's also a right to stay. Young people want better opportunities at home; they want the right to choose to stay at home. 
They need some support. And, like in any good savasana, they need a moment to catch their breath.
RELATED ISSUES