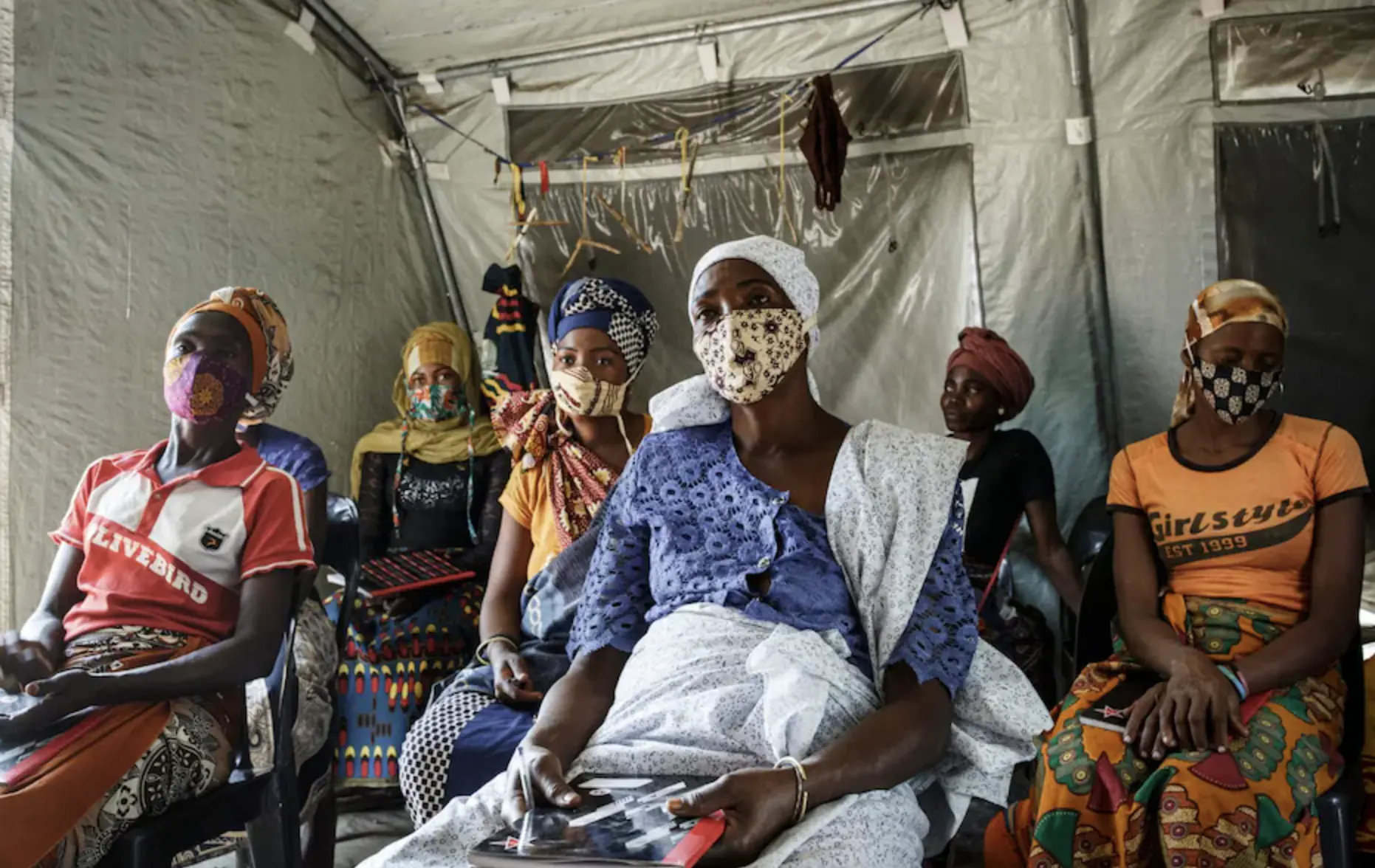 Warning: Story includes details of sexual assault.
Twenty-year-old Sarah* sat among a group of women, clutching her four-year-old daughter, Awa, close to her chest and hoping to be ignored by the chief of the insurgent group that had captured them from their village in Cabo Delgado, Mozambique's northernmost province. But he spotted her.
"There were many girls," Sarah remembers. "Their chief distributed us. [He said], 'you take this one, and you take this one'." 
Sarah was 'given' to an insurgent named Abu Mussa. That night, he raped her in her tent as her daugher watched. 
"He slept with his machete, knife and gun in the same tent. He put the gun right next to where we slept," she says. "I couldn't sleep because I was scared he would wake up and stab me." 
---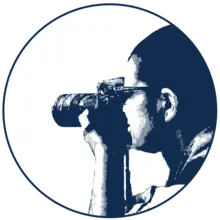 As a nonprofit journalism organization, we depend on your support to fund more than 170 reporting projects every year on critical global and local issues. Donate any amount today to become a Pulitzer Center Champion and receive exclusive benefits!
---
Sarah's young daughter cried as they lay terrified in the tent. 
"[Abu Mussa] said, 'why don't you make her stop crying?' She didn't want to," Sarah recalls. "And he took a knife and wanted to stab me. He told me that I didn't really want to make her stop crying when I was trying to. But she didn't want to stop."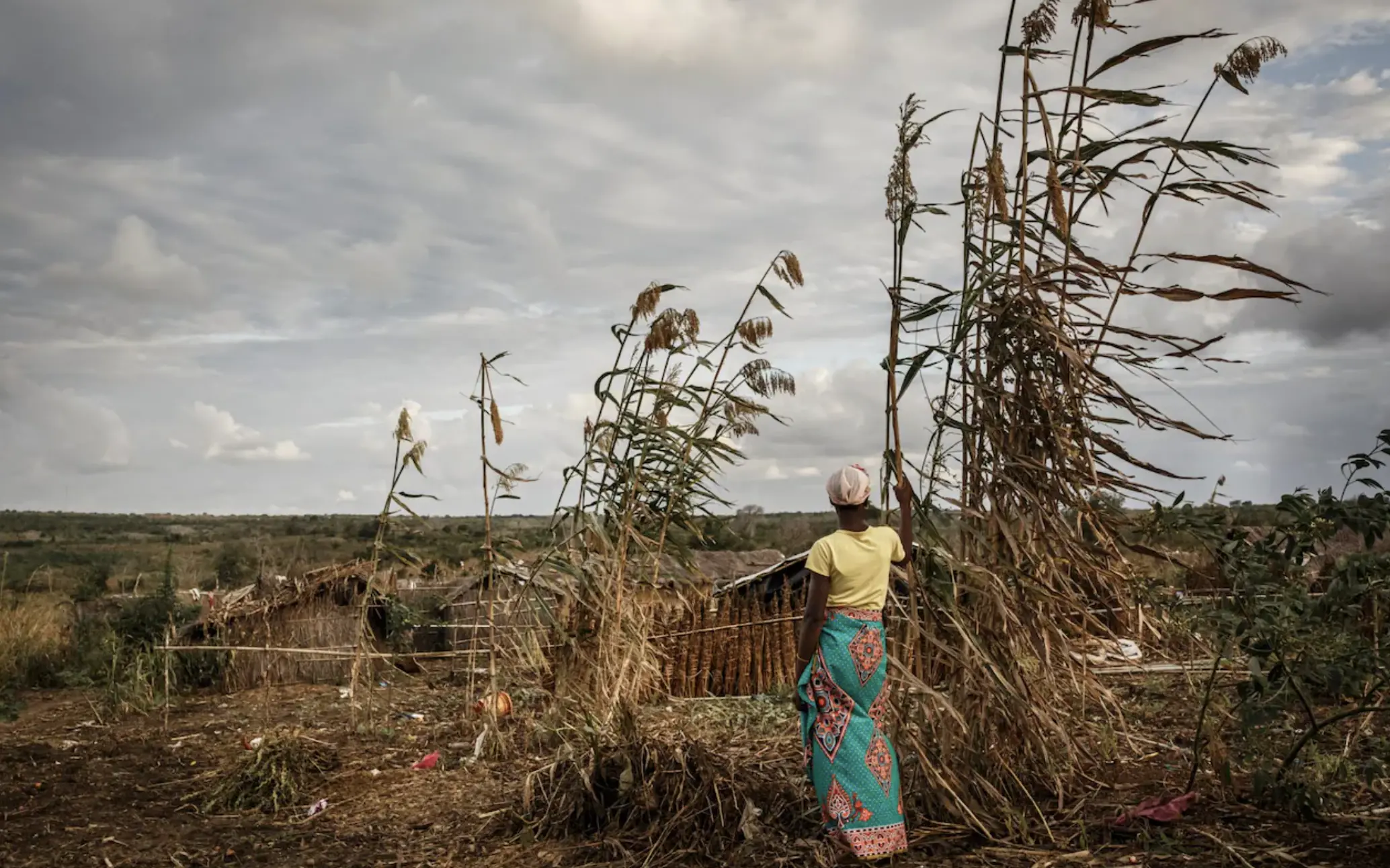 Sarah and Awa are just two of the many innocent civilians who have been caught up in the conflict in Cabo Delgado that has been raging since 2017, when Islamic-State-affiliated insurgents began attacking towns across the province. 
The violence has been linked both to religious extremism and Cabo Delgado's coveted natural resources, which include vast quantities of natural gas and precious gemstones.
The conflict has been devastating to women and girls, with the insurgents – known as al-Shabaab – taking them captive to be used as sex slaves, married to fighters, or trafficked over international borders. The group has kidnapped and enslaved more than 600 girls since 2018, according to a new report from Human Rights Watch (HRW). 
There have also been widespread reports of Mozambican government soldiers raping and sexually assaulting women and girls, although the government has repeatedly denied any human rights abuses.
The United Nations Population Fund (UNFPA) has documented high levels of violence against women in Cabo Delgado. In the first four months of 2021 alone, the organization provided counselling to more than 100 women survivors of gender-based violence, predominantly rape and sexual asault.
"Whether it is war or increased insecurity as a result of localised insurgencies, what happens is women are more exposed," Dan Maina, the UNFPA humanitarian coordinator for Cabo Delgado, told The Telegraph. "When there is a state of insecurity or state of war like here, the incidents of gender-based violence will always spike up because the protective safety nets are completely disrupted."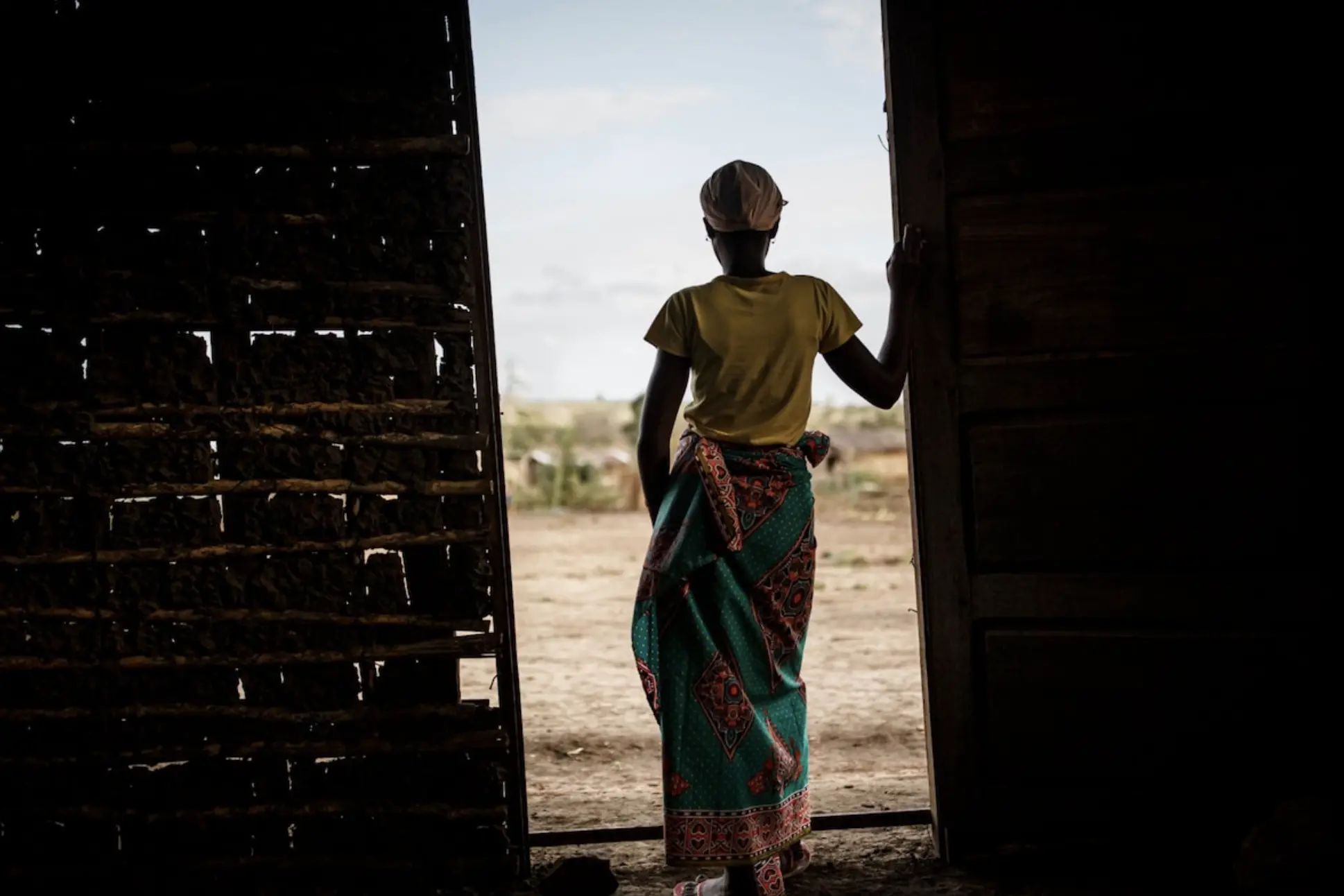 Sarah was cooking food for her daughter and her husband, Abdala, when the insurgents arrived and set fire to the village. They captured Sarah, her husband, and her daughter. 
"When they captured us, they said, 'no one look away. You must look at this person who is going to be beheaded'," Sarah remembers, shuddering as she recalls the insurgents brutally murdering a man from her village. "We saw him beheaded. And his body started shaking when he was being beheaded." 
Sarah and Awa were separated from Abdala and were taken on a long journey by foot, "walking like goats" to reach the insurgents' base, deep in the forest in northern Cabo Delgado. 
As they trudged through the forest with the insurgents, who burned villages to the ground along the way, they were caught in a firefight with government helicopters. 
"They hid us under cashew trees. And they were fighting, fighting. And a bullet brushed my leg," Sarah says, lifting up her long skirt to reveal a shallow scar. "And my daughter was on my back. There were fire ants there, and centipedes. By the time [the insurgents] stopped burning down everything, the sun was coming up there." 
After several days of walking, the group reached the insurgents' headquarters. There, the younger women were distributed to the fighters.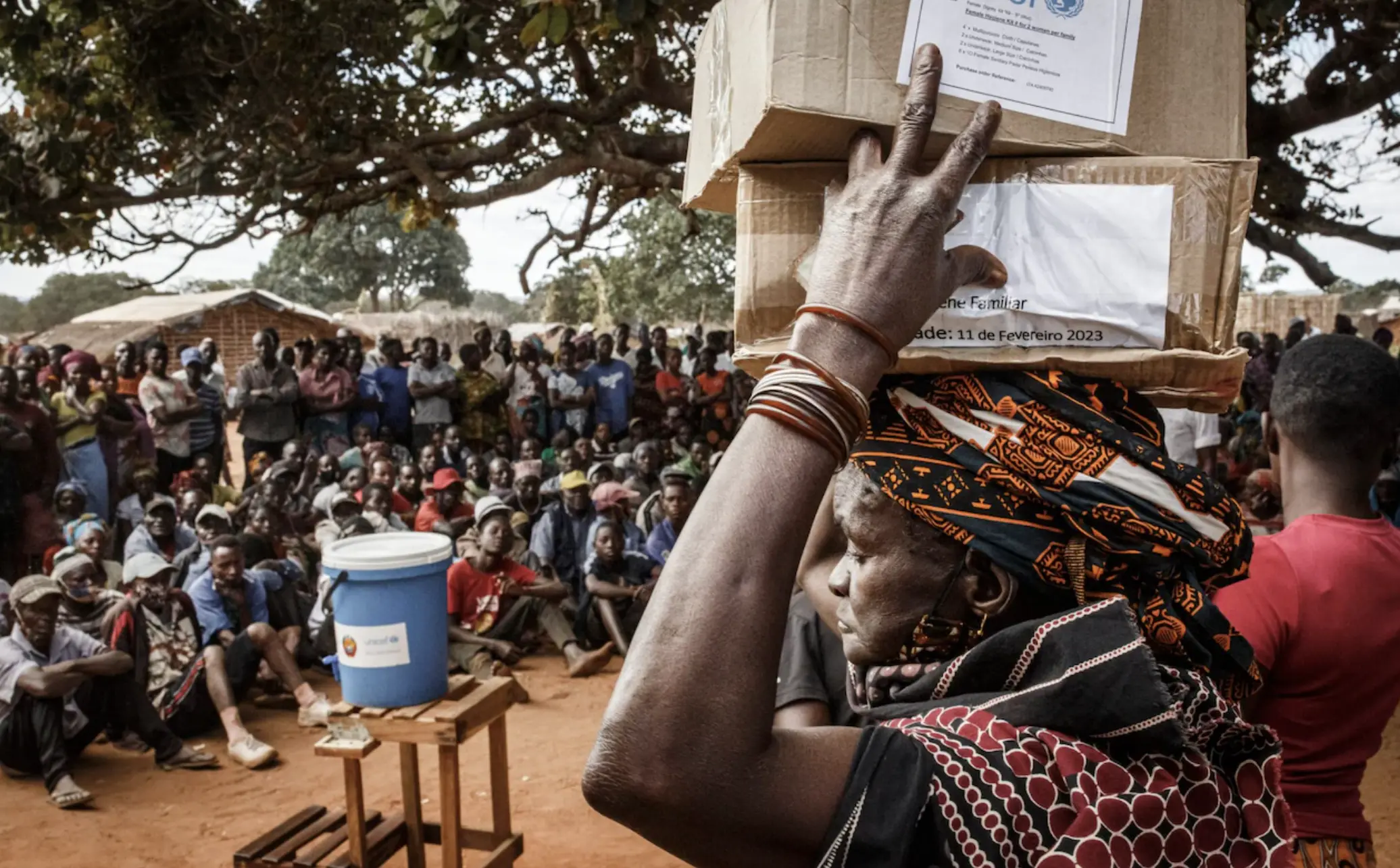 In 2008, the United Nations Security Council adopted Resolution 1820, which condemns the use of sexual violence as a tool of war, and declares that rape and other forms of sexual violence are considered war crimes and crimes against humanity. 
Mozambique has also signed and ratified the Maputo Protocol, which forbids sexual exploitation and violence against women, especially in the context of conflict and displacement.
But these documents have failed to protect Mozambican women and girls. A report released this year by the Observatory for Rural Environment, a Mozambican research institute, included interviews with dozens of women and girls who had either experienced or witnessed sexual violence perpetrated by the insurgents. 
"Teenage girls are the most favourite victims," one interviewee told the researchers. 
"The [insurgents] collectively and abusively rape you, and after they have had enough, they introduce sticks and inappropriate objects to you," another interviewee recalls. "You, as a woman, were not created to be raped with sticks or be with more than 80 men. You, being unique. What are you left with as a person?"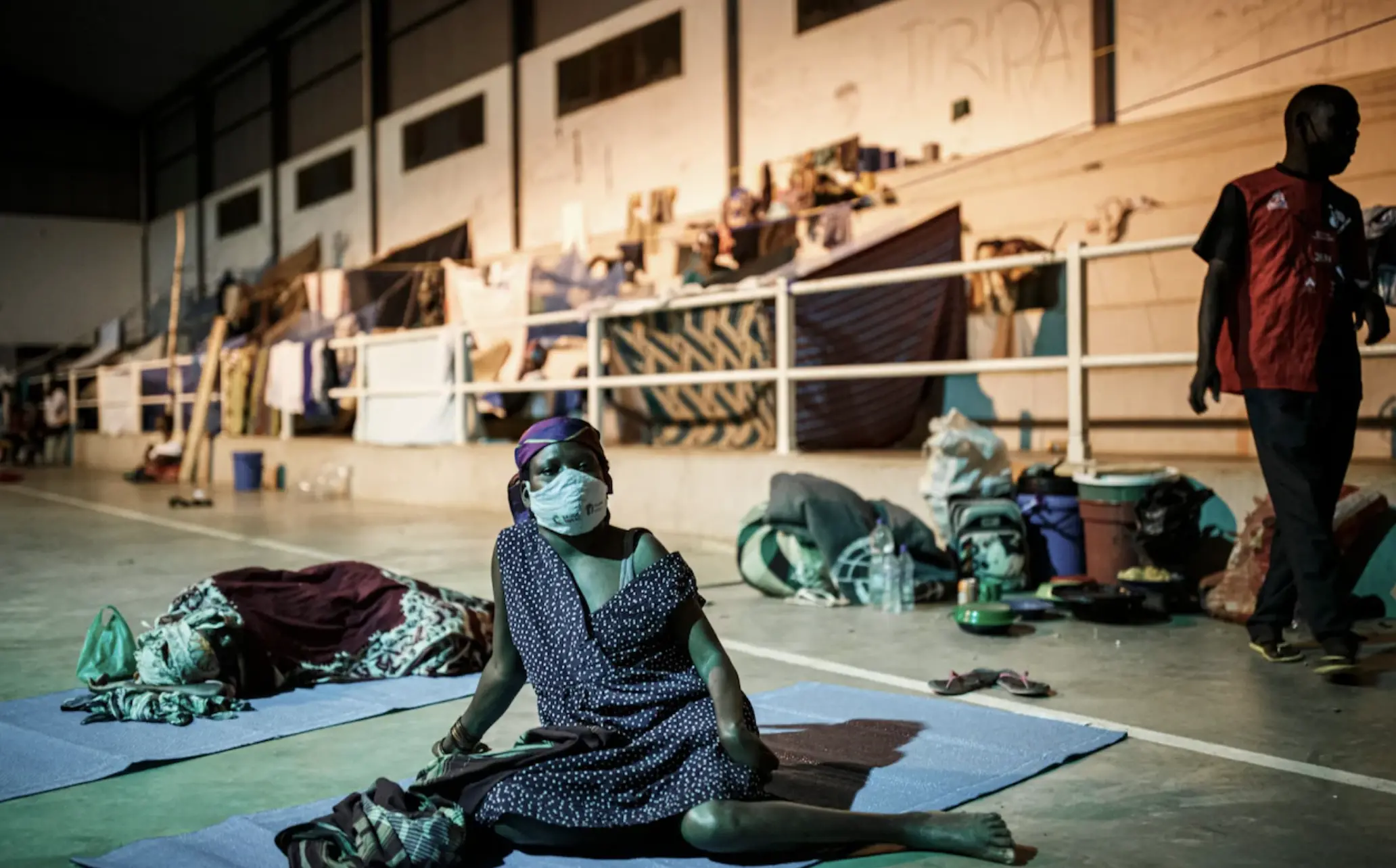 Experts say that women and girls are being used as sex slaves or possibly even trafficked across international borders and sold as prostitutes to help fund insurgent operations. 
"Younger, healthy-looking, and lighter-skinned women and girls" are being forced into marriage or sold as brides to foreign fighters for a fee of USD $600-$1,800 (£450-£1,300), according to the HRW report. 
In some cases, they are 'returned' when they become pregnant. 
"What this means particularly for the women is the social stigma," says Maina. "When she's taken as a sex slave and brought back, that … [means] for life she is not able to participate fully in the society as a woman. Marriageability is an issue we've had. They cannot be married off."
The Mozambican government has succeeded in liberating some women and girls from insurgent camps, but they are not being united with family and friends for weeks, most likely for security reasons. Hundreds of mostly women and children, recently freed from al-Shabaab bases, are being held in the Pemba Sports Complex awaiting screening and release, the HRW report says. 
The Mozambican security forces sent to protect civilians have also been accused of perpetrating brutal crimes against women and girls, violating any trust the local population has in its government, and leaving civilians unprotected and vulnerable.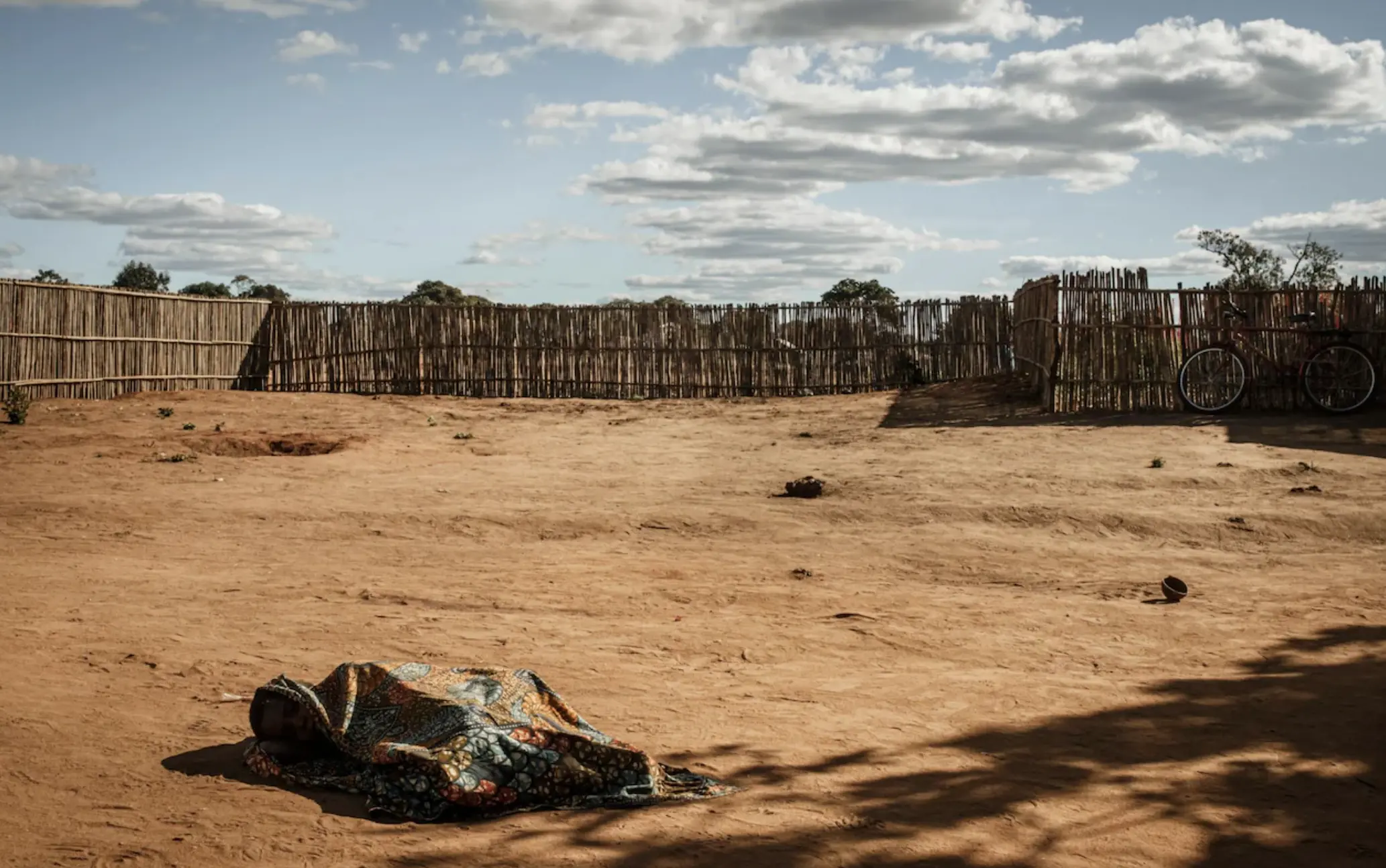 "It is not just the insurgents," Maina explains. "Even the uniformed personnel that are state armed groups, the state security forces, themselves have been perpetuating these crimes." 
In September 2020, a video surfaced of men wearing the uniforms of the Mozambique Armed Defense Force, following a naked woman as she attempted to flee along a road. They beat her with a wooden stick, then shot her dead, leaving her body on the highway. Amnesty International, which verified the video, reports the woman was shot a total of 36 times by four different gunmen. 
A report on the atrocities of the conflict published by Amnesty International in March describes the home of a Permanent Secretary, the second highest ranking representative of the district government, as a place known to villagers "where government security forces took women to be raped, and men detained, beaten, and in some cases, summarily executed as well."
And the Observatory for Rural Environment report includes interviews with women who describe sexual violence perpetuated by Mozambican soldiers. 
"Those soldiers took advantage of us ... they used their power to force the young girls to be with them," one woman interviewed in the report says. "Unfortunately the [girls] think it's normal to be forced. Our girls, in that context of violence, three years ago, after a while, it becomes normal."
The report quotes a young soldier from the Mozambican Defence Armed Forces who describes the gross power imbalance between armed men in uniform and civilian women. 
"We were with the girlfriends ... they couldn't say no,'' the soldier admits.
The Government of Mozambique declined The Telegraph's requests for comment.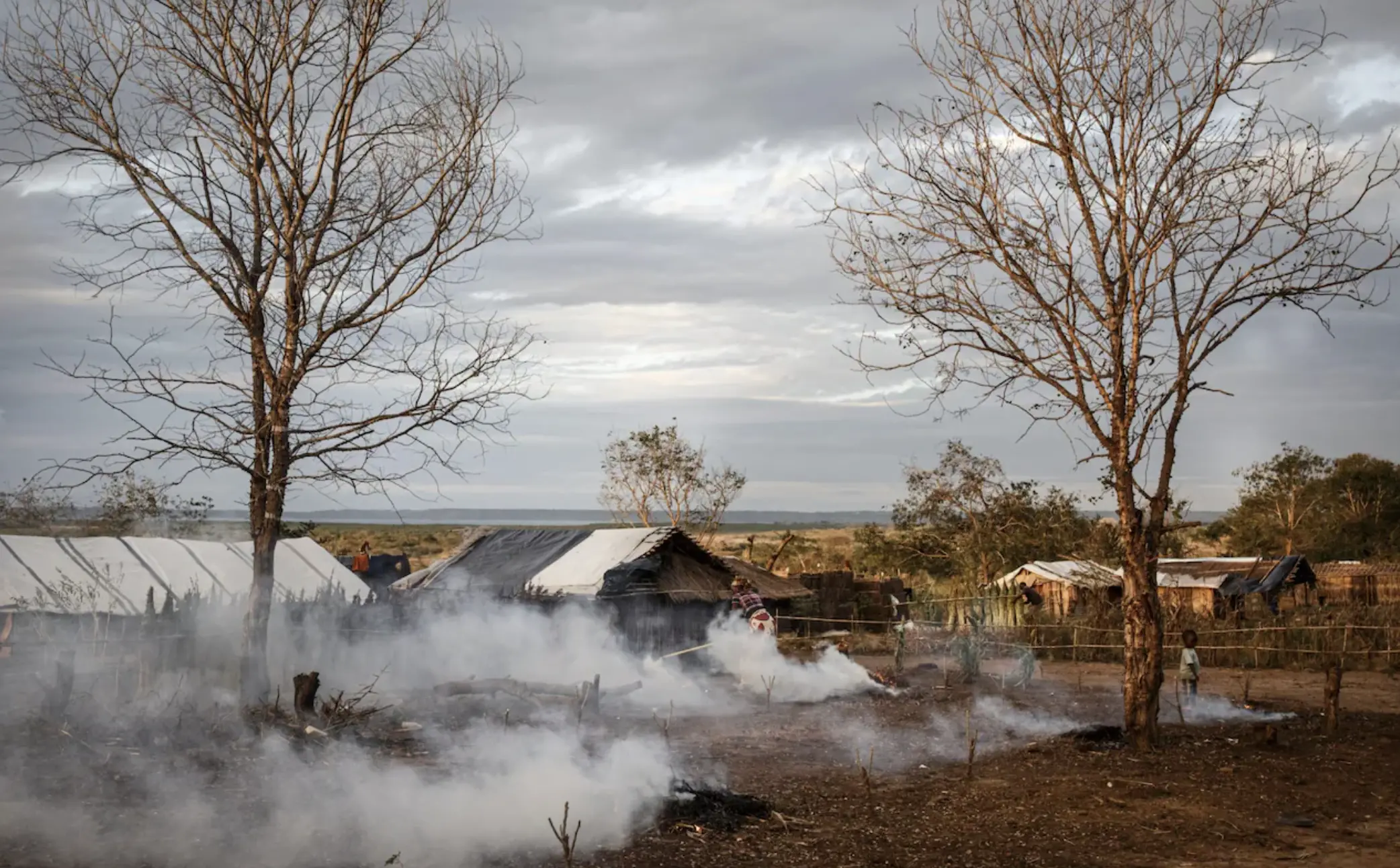 After spending two nights with Abu Mussa, Sarah had had enough. 
"The next morning, I bathed my daughter. I went to meet my friend. When I went to see my friend, we started knitting together. Then I told her, 'you know, this is not a place we can stay. We can make a plan to escape,'" Sarah remembers. 
When the guards were distracted, Sarah, her daughter, Awa, and her friend fled the camp and started walking through northern Mozambique's thick forests. 
"My daughter was cut from the thorns. And there were thorns in my feet. We left without slippers or anything else," Sarah says. 
Nearly delirious, they reached a village, where they were able to call for help. Sarah and Awa were transported to a hospital in Metuge, one of the largest displacement camps located close to Pemba, Cabo Delgado's capital city. They now live in the camp, and Sarah is back in school, learning skills that can help her get a job. 
She was also reunited with her husband, Abdala, who had escaped the attack on their village and made his way down to Metuge. He was quiet when she told him what had happened to her. 
"And then he said, 'that is war. It's not your fault.'" 
*Names changed to protect identities  
RELATED ISSUES

Issue
Conflict and Peace Building
Conflict and Peace Building

Issue
Migration and Refugees
Migration and Refugees

Women