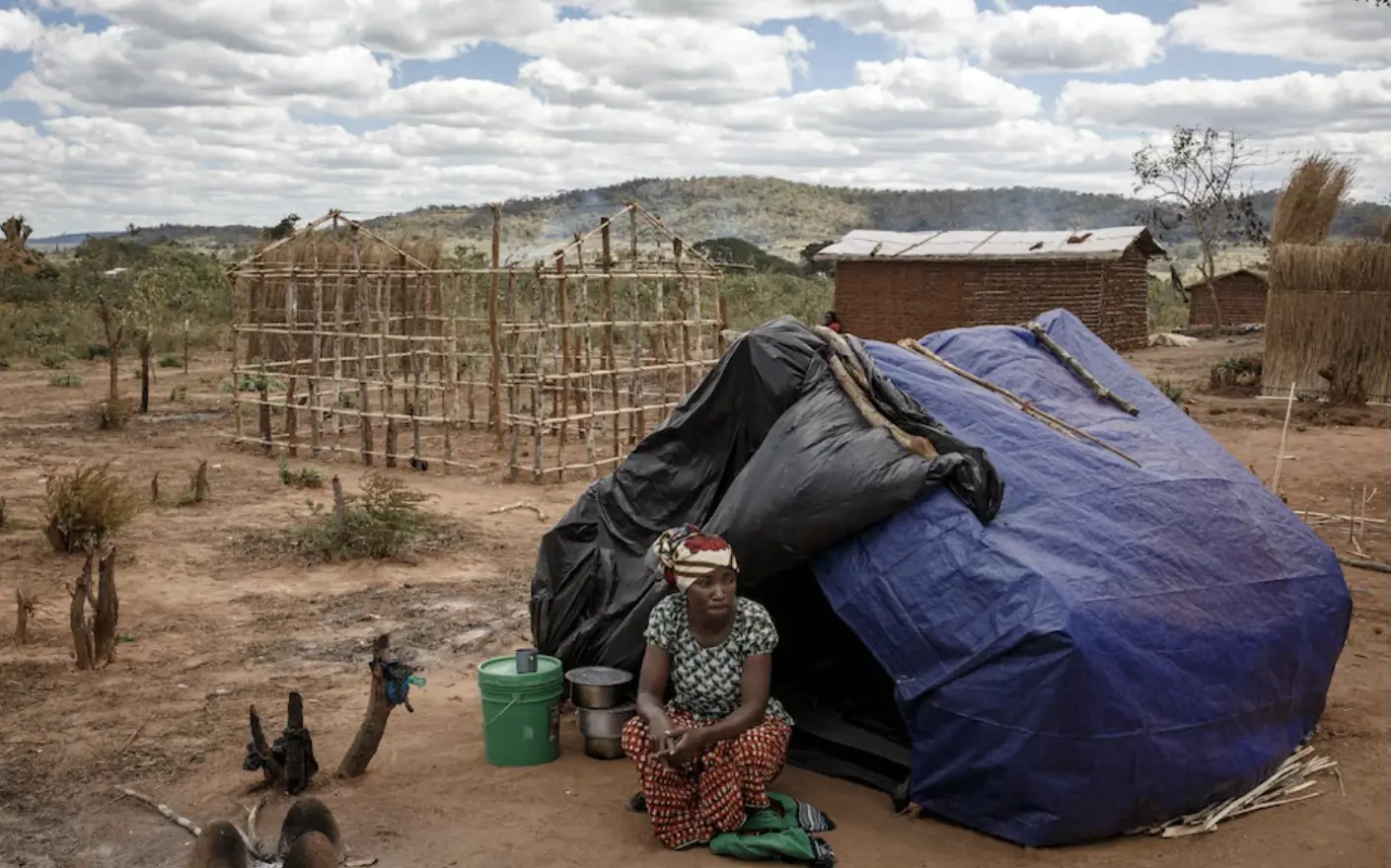 "It happens like this," says Heka Amisse, an elegant woman wearing a red and yellow traditional headwrap. "When they catch men, they behead them. They kidnap children. They take women to the bush. When they catch old people, they beat them."
"They" are the Islamist insurgents whose brutal attack on Palma, in northern Mozambique, in March left Ms Amisse with nothing. "My house was burned down. I don't know where my mother is, or where my father is."
Ms Amisse is standing by an unfinished mud and bamboo structure as she tells her story. Metres away is a knee-high tent made of recycled tarpaulin where she and her husband are sleeping until their new house is complete.
They are some of the thousands who have fled the increasing violence in the region, seeking refuge in neighbouring Tanzania, which, in contravention of international agreements, is sending displaced people back to Mozambique.
---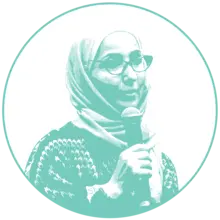 As a nonprofit journalism organization, we depend on your support to fund more than 170 reporting projects every year on critical global and local issues. Donate any amount today to become a Pulitzer Center Champion and receive exclusive benefits!
---
The United Nations has warned of a growing crisis along the border and, as Rwandan and South African troops have now been sent in to quell the violence, the civilians caught up in the conflict face even more danger.
The insurgency in Cabo Delgado has been escalating since 2017. Little is known about the motivations of these Isis-affiliated fighters, who have killed nearly 3,000 people and forced another 800,000 to flee their homes.
Palma has become one of the conflict's hotspots, with the recent discovery of vast quantities of liquefied natural gas (LNG) offshore apparently linked to the unrest. French oil giant Total's attempts to extract the gas have been stymied by increasingly sophisticated attacks in Palma. However, the brutality of the March attack took many by surprise.
The insurgents took the city hostage for more than four days and killed dozens of people. The protracted battle drew widespread media attention because of the hundreds of foreign workers caught in the crosshairs.
Some sought refuge in the Total compound but others, like Ms Amisse and her husband, fled north. They made the dangerous crossing through the river that marks the border with Tanzania to seek international protection.
However, the Tanzanian military returned Ms Amisse and her husband to Negomana, a Mozambican border town.
"Tanzania does not want Mozambican people. We don't know why," she said.
Ms Amisse says she met many other people seeking refuge in Tanzania who were forcibly returned to Mozambique in the same way.
In June, the United Nations High Commissioner for Refugees (UNHCR) estimated that more than 9,600 people seeking refuge in Tanzania have been forcibly returned through the Negomano border point since January this year. In a single two-day period in June, Tanzania reportedly pushed nearly 1,000 people back into Mozambique.
"Those pushed back from Tanzania end up in a dire situation at the border," UNHCR said. "UNHCR reiterates its call for those fleeing the conflict to have access to territory and asylum, and, in particular, for the principle of non-refoulement [no forced return] to be respected. Refugees must not be forced back into danger."
Tanzania has a long history of helping refugees, offering asylum to those fleeing conflict in Rwanda, Burundi and the Democratic Republic of Congo. In 2019, UNHCR agency head Filippo Grandi called Tanzania, "one of the most important refugee asylum countries in Africa."
Mozambique's Growing Insurgency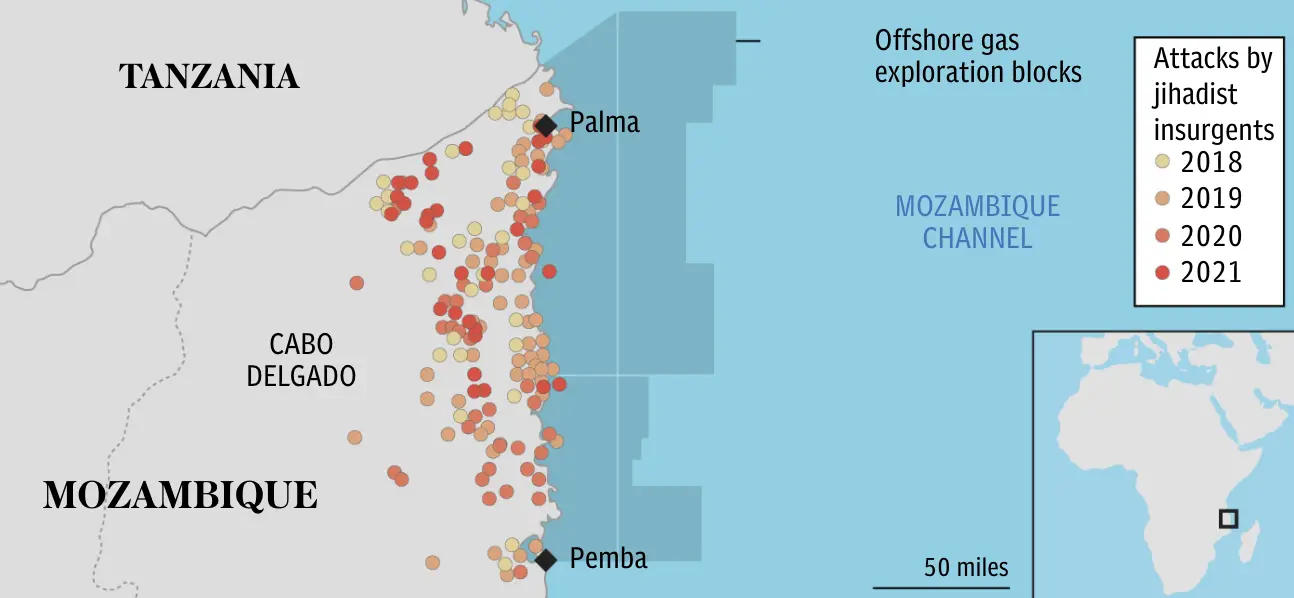 "Tanzania used to be a world leader on refugees," says Leah Zamore, an expert at New York University's Center on International Cooperation. "In the 60s and 70s it not only let them in and let them stay indefinitely, but it had pathways to citizenship, it had laws on inclusion into health systems, education, labour markets."
But Tanzania has grown increasingly bitter about its role as a host country, warning about security in the camps and a lack of international financial support to assist in integrating refugees into host communities.
The international systems that deal with refugees do not distribute the responsibility of hosting them fairly or evenly among nations. Instead, refugees are mostly concentrated in a handful of developing countries that neighbour nations in conflict.
"That allows richer countries and countries farther away from conflict countries to essentially do nothing, or do the minimal, and leave all the burden to neighboring countries," Ms Zamore says. "And the neighboring countries, like Tanzania, are very understandably not pleased with this situation."
While experts acknowledge Tanzania's grievances, they say the solution is not to push refugees back into potential danger.
"Tanzania knows quite well that refugee crises are rarely temporary," says Ms Zamore. "This does not excuse what is likely a violation of international law, but you can understand why Tanzania is also not feeling that confident that the international community is going to come in a big way."
The government of Tanzania did not respond to requests for comment.
Word of Tanzania's actions have spread among the people fleeing violence.
Joao Kunanga Mapiko has just been dropped off at Ntele settlement, where he and dozens of others are sleeping in an emergency tent set up by the charity Médecins Sans Frontières (MSF) to protect displaced families from the brutally cold night temperatures.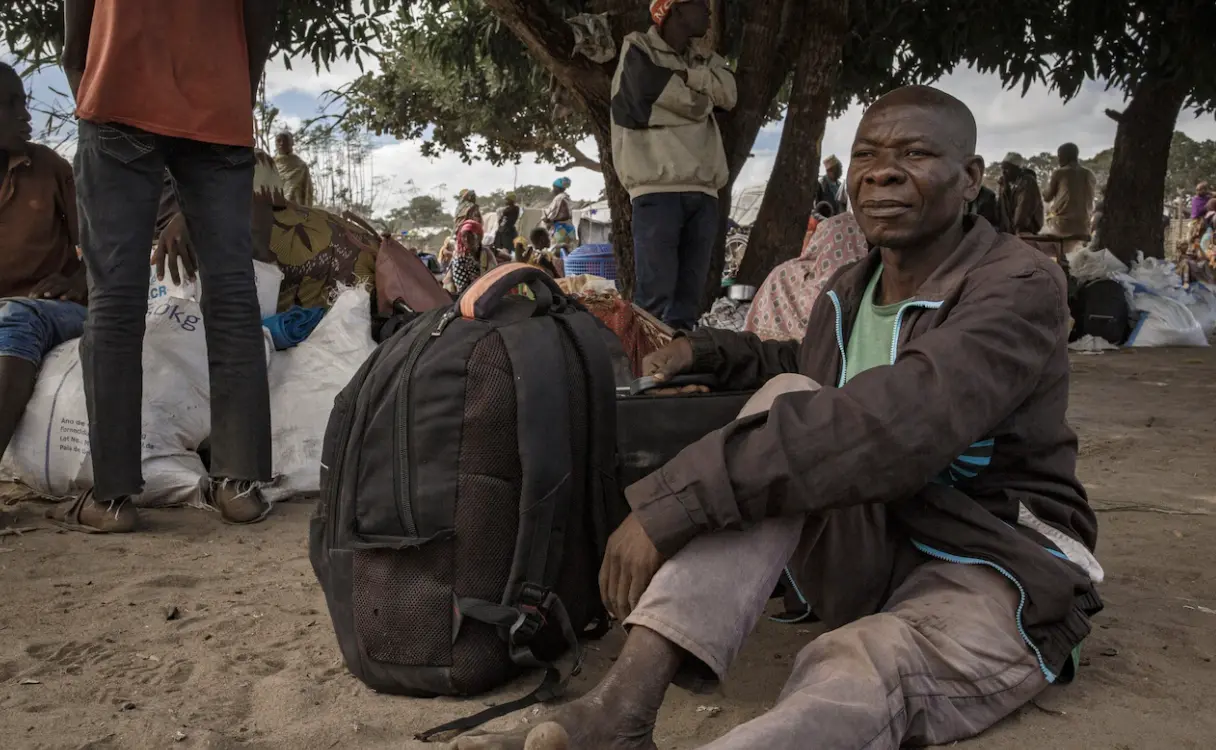 Weeks ago, Mapiko escaped fighting in Palma and spent three days hiking through the bush until he reached the Tanzanian border. He was taken to a displacement camp in Tanzania.
"The [Tanzanian military] took us from the camp in military cars to [a border town]," he says. "They spoke Swahili, and the uniforms that they wore belonged to them."
When asked if his intention was to live in Tanzania as a refugee, Mr Mapiko shakes his head. He wanted to go to southern Mozambique, but this route would have taken him through insurgent-controlled territory. He opted, instead, to travel to Tanzania, knowing he would be sent back to Mozambique.
"When we left Palma, we heard that if you are rich, there are some boats at the border that will take you to the other side ... then they move you again because you can't stay there," he says.
"They take you back to Mozambique until you reach Negomano. When you arrive there, everyone gets to go where he wants."
However, most people requesting refuge in Tanzania are seeking safety and international protection, but they are being turned back into the path of danger.
"We went there because we had no choice," says Heka Amisse. "What are we going to do now?"
Ed Ram contributed to this report.