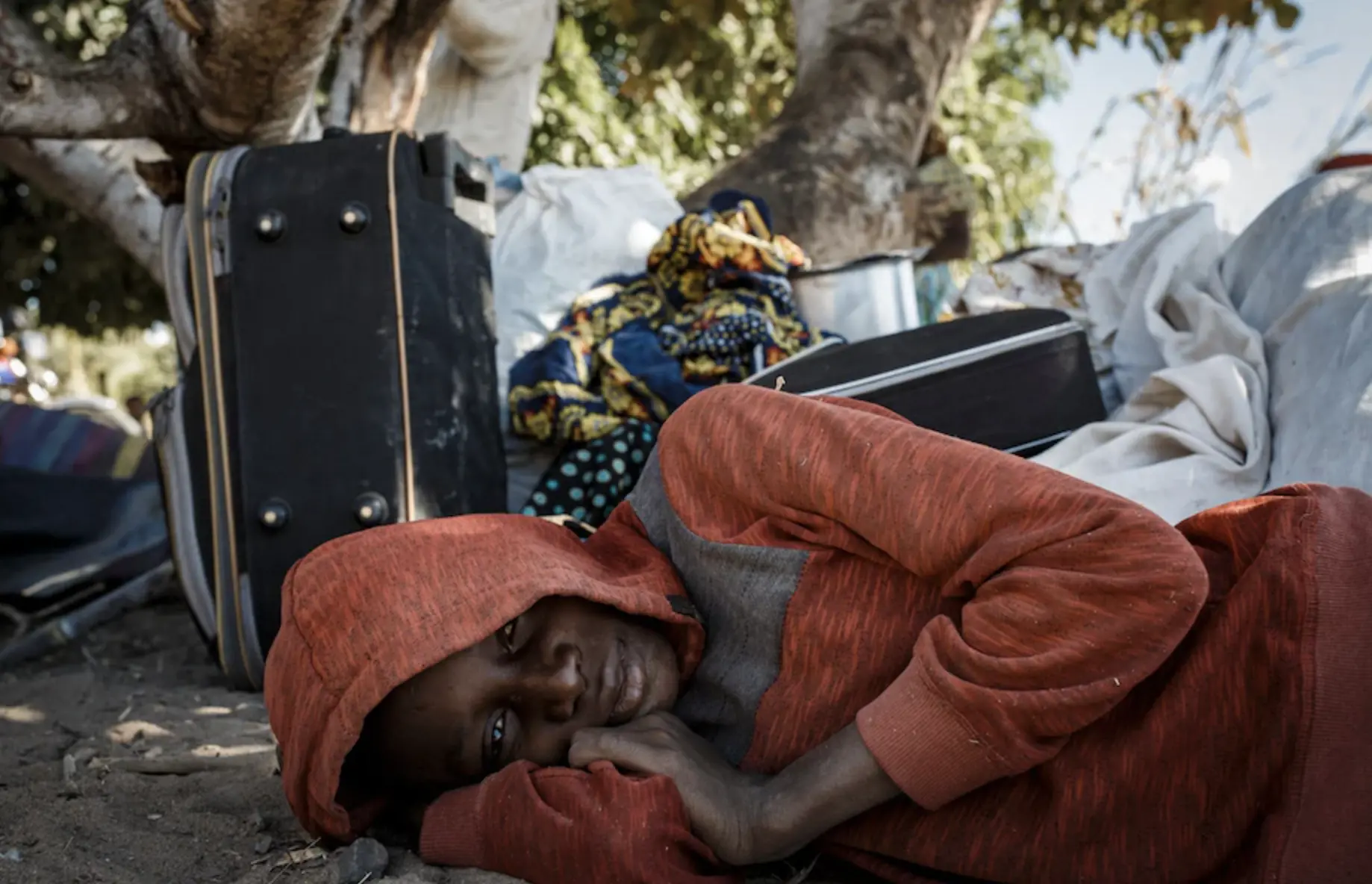 Fifteen-year-old Samuel* anxiously packs his bag, unpacks it and repacks it as he waits for his mother to arrive. He still doesn't believe that she will come.
Nearby, his friend Alex* watches, unusually quiet.  
"As soon as I see my mummy, I will laugh, and I'll feel happy to see her," says Samuel, a slight, shy boy wearing a navy tracksuit.
Samuel misses his mother's cooking and hopes she will make him xima, a local maize flour porridge, with cassava leaves as his first meal.
Samuel and Alex were separated from their families almost a year ago. They were playing in the forest near their village in Cabo Delgado, the northernmost province of Mozambique, when gunfire and screams echoed from their village. A four-year insurgency that had been escalating in this region had finally reached their home.
"When we came home from the forest, we saw that all the people had run away. So we ran," says Samuel. "I was thinking that I don't know where my mum is. How am I going to survive? My father has also died. And now, we're alone."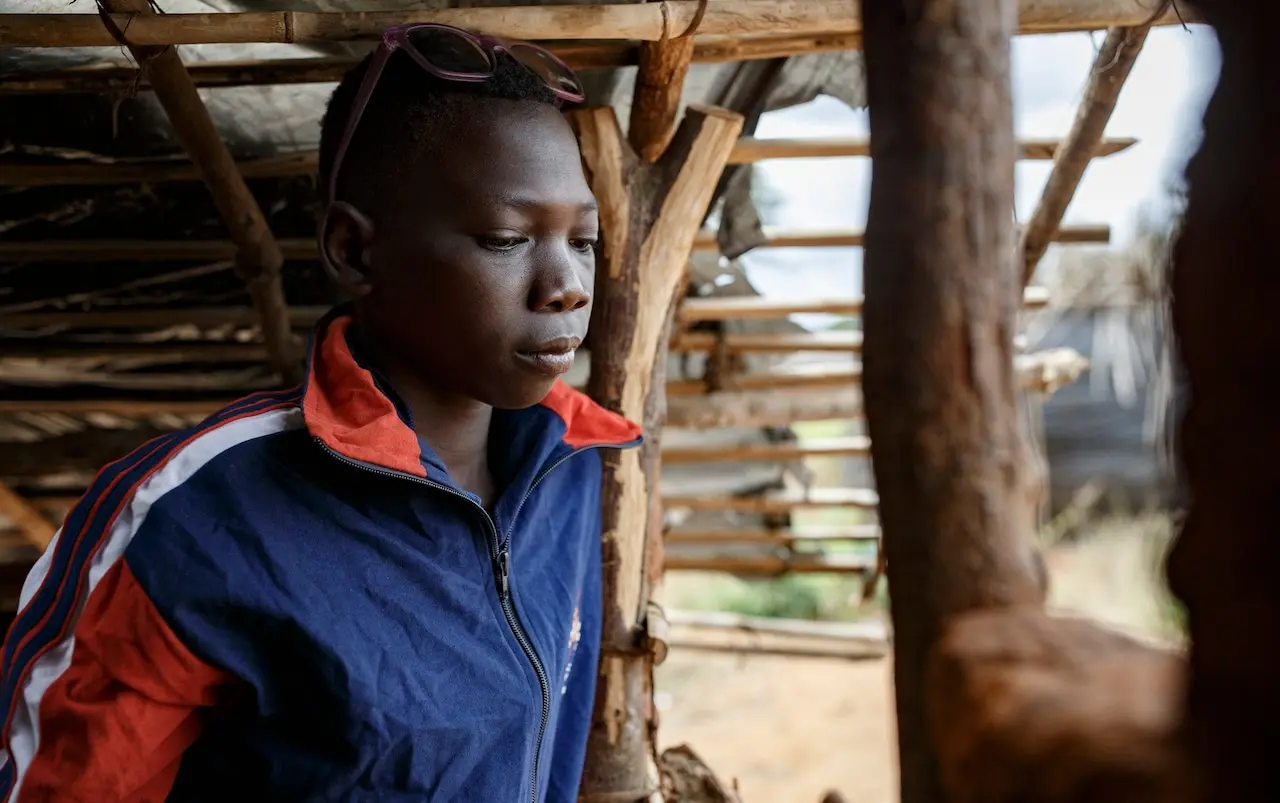 Samuel and Alex fled back to the forest and met other villagers who brought them to the relative safety of Montepuez, in the south of Cabo Delgado. There, they left the boys in the settlement of Mapupulo with local families who offered to watch over them.  
"They looked at us and took pity on us, and they said, 'Come with us, everything will be okay,'" Samuel says.
The boys built a small hut out of bamboo, which to most children would look like a play fortress. But for Samuel and Alex, it became home for nearly a year as they waited for news of their parents.
The conflict in Cabo Delgado has been devastating for children. Samuel and Alex are just two of more than 2,000 young people registered with the International Organization for Migration who do not know where their parents are, or if they are even alive.
More than 364,000 children have been displaced by the violence. Schools have closed, and at least 51 boys and girls have been abducted by the insurgents. Experts fear that the trauma of displacement, separation from families and witnessing violence is devastating an entire generation of Cabo Delgado's youth.
"The children seem as if they are withering before your eyes," says Nourshan Hannan, a Save the Children worker in Cabo Delgado.
In March, 17-year-old Julio* awoke in his home village in Palma on a morning that felt like any other.  
"I washed clothes, and I put them out to dry. During the day, my mother gave us 200MZN [about £2] and sent us to the market to buy things. When we went there, it started," Julio remembers.
"It" was the battle of Palma, the largest and most organised attack the insurgents have carried out so far. For more than four days the insurgents wreaked havoc on the town, killing dozens of people.
Julio and his 10-year-old brother, Adriano*, fled to the forest, where they slept for three days. Eventually, they managed to catch a boat to Pemba, Cabo Delgado's capital, where they began the search for their parents. Julio used the money his mother had given him for the market to catch a bus to an area where he had heard that displaced people from Palma were congregating.
But the brothers didn't make it. They were dropped off in a nearby village, where they ended up living on the street. A neighbour from Palma found them with just the clothes on their back and nothing to eat and took them in.
But their foster home is not a happy one. The neighbour and his wife fight and Julio and his brother are desperate to reunite with his family.
"Though these [foster] families go through a selection process, usually rapid ones during the onset of an emergency, there is always a risk," says Hannan. "There have been cases of withholding resources and neglect by foster families."
So far, charities have been unable to identify Julio's parents and he is still searching.
"Most of the children that are identified as separated or lost don't have any official identification paperwork, nor are [they] able to express simple information such as their names or origin, which makes it extremely difficult to trace their parents or next of kin," Hannan adds.
It is unclear what the long-term impact of such trauma will have on Samuel, Alex and Julio and the many other children caught up in the conflict.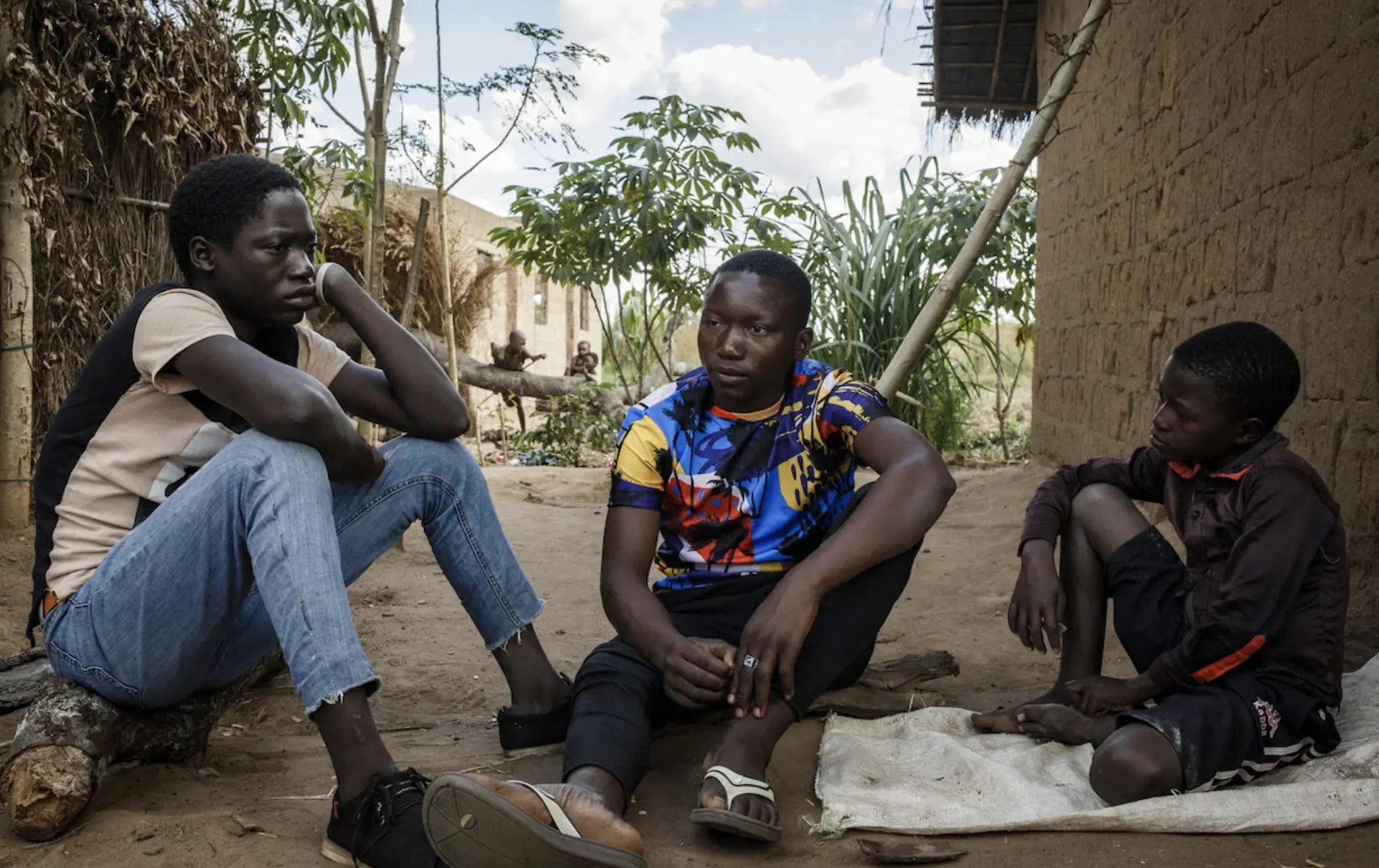 "We know that toxic stress exposures, including traumatic separation, including exposure to direct violence, get under the skin. And they actually have lasting consequences for mental health, as well as for learning, and for other areas of behaviour," says Dr. Theresa Betancourt, an expert on children and conflict at Boston College.
But amidst the tragedy there are stories of hope.
In Montepuez, Maria Jose, a small woman with a booming voice and a heavy limp, nervously waits to get into the car to drive to Mapupulo settlement. To track her down, Save the Children scoured databases and cases of missing families, and government social workers joined the search.  Samuel's mother was eventually identified in Mueda, a northern city in Cabo Delgado.
"It has been a long time. One year," she says, fiddling with the edge of her traditional capulana skirt. "We didn't know how to find him because he doesn't have a cell phone, so I had no options. We had no news. [He] could have even been beheaded. Or [he] could have fled and still be alive."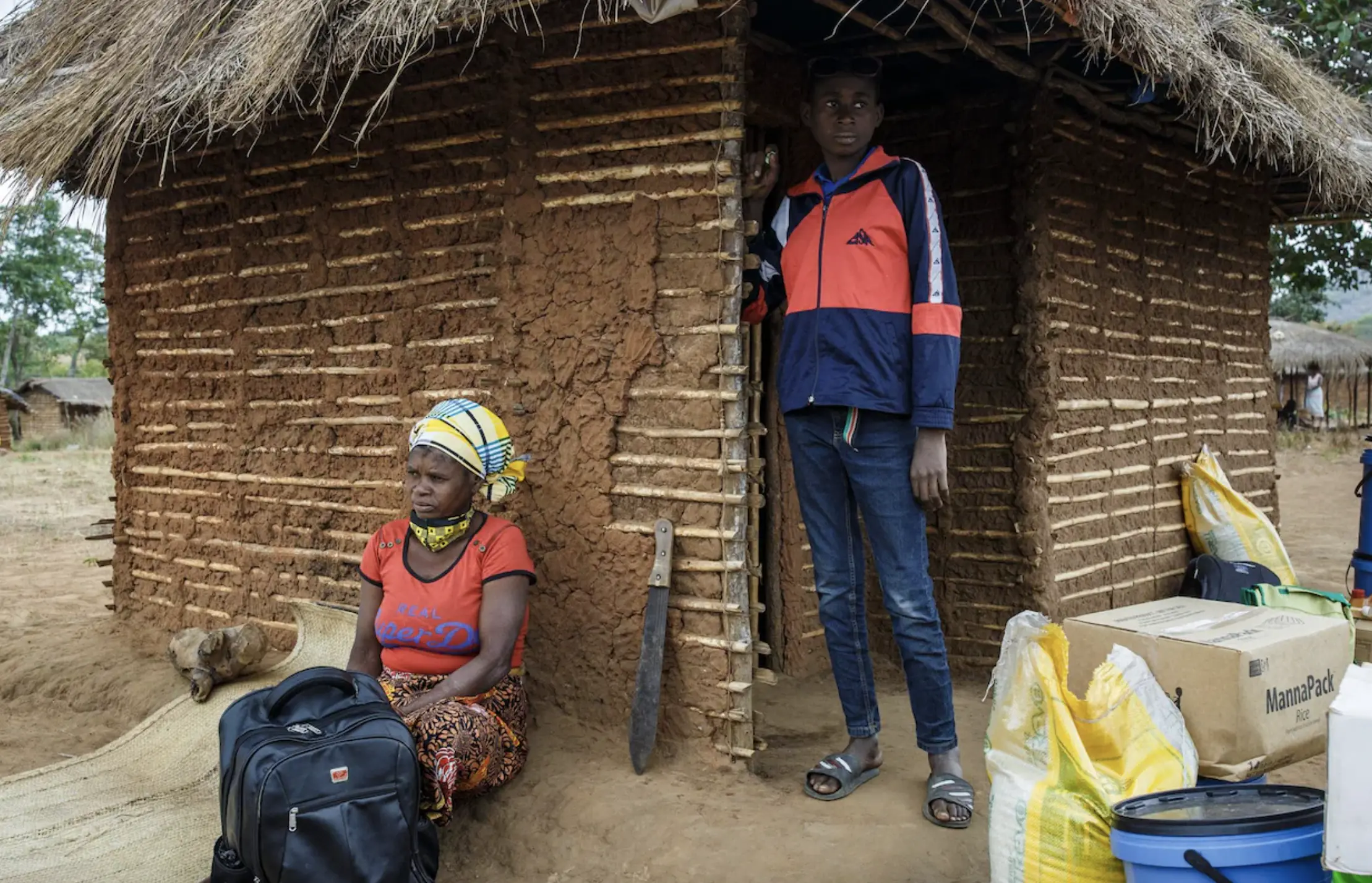 ---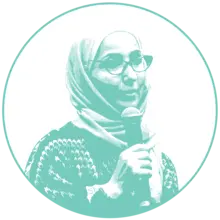 As a nonprofit journalism organization, we depend on your support to fund more than 170 reporting projects every year on critical global and local issues. Donate any amount today to become a Pulitzer Center Champion and receive exclusive benefits!
---
Ms Jose finally arrives and gets out of the car beneath a large mango tree. Her tiny, lonely figure limps up the path where she has been told her son is waiting for her. In the distance, Samuel has spotted her and runs to meet her.
When they are finally reunited, they do not hug. Ms. Jose cries out, and crouches down. Samuel bends to lift her up and take her bag. Then they stand, hands clasped, not smiling or even speaking.
The process of reunification can be surprisingly challenging. Each individual has their own trauma to process, their own horrors to try to forget. It might be difficult for Samuel, who has been living independently, to readjust to life as a child again. It might be equally hard for his mother, who experienced her own trauma during the conflict, to welcome him seamlessly back into her life.
As Samuel loads his belongings into the car, his friend Alex begins crying. The boys briefly shake hands, and Samuel turns away, tears streaming down his cheeks. The trauma of their separation, after being each other's lifelines through the conflict, seems to be the hardest to bear.
"I want you to find my mum like you did with Samuel," Alex says.
*Subjects' names changed to protect their privacy.
Ed Ram contributed to this report.
RELATED ISSUES

Children and Youth

Issue
Conflict and Peace Building
Conflict and Peace Building

Issue
Migration and Refugees
Migration and Refugees