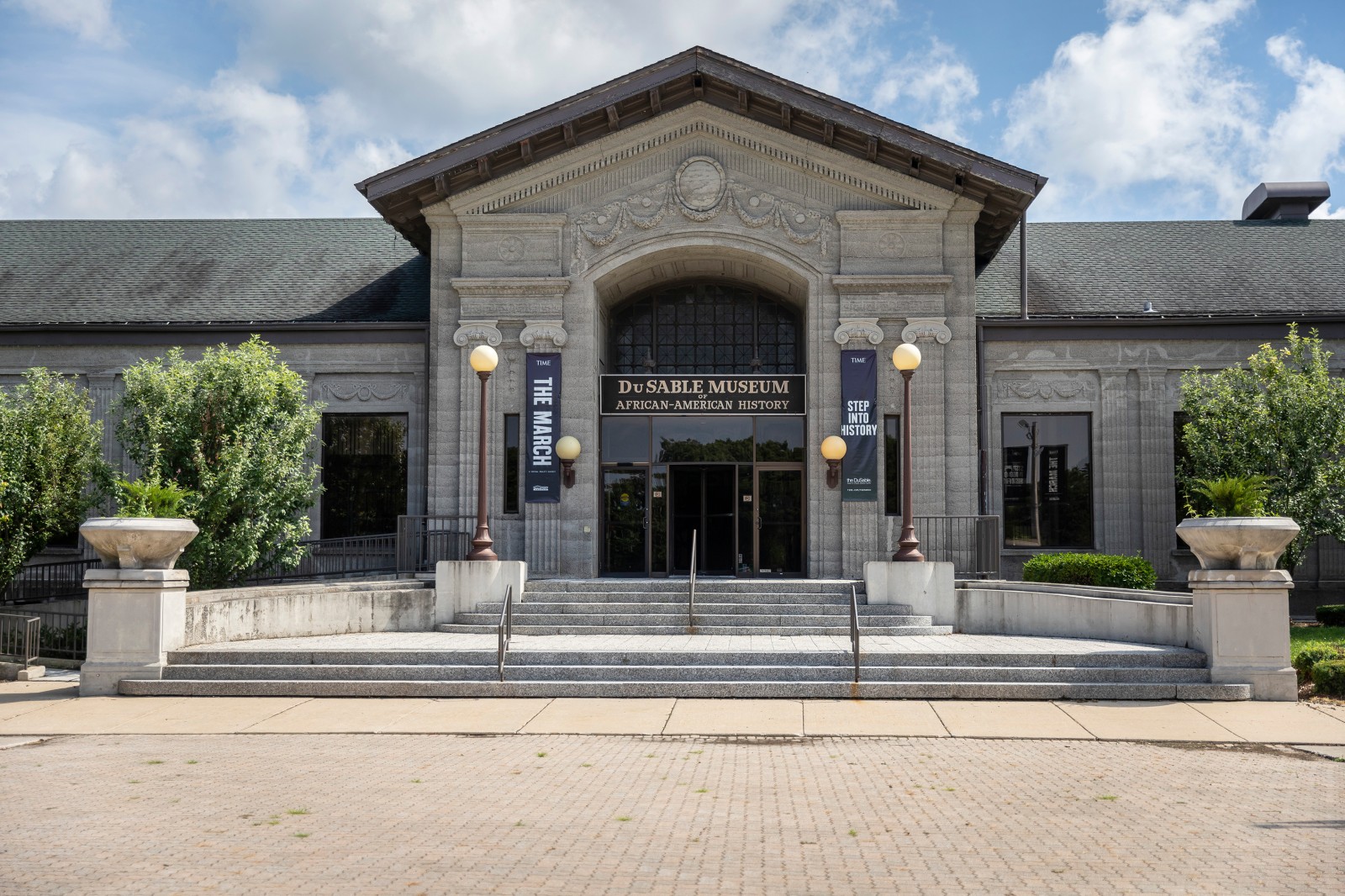 This story was produced in partnership with the Pulitzer Center. For more stories about the effect of COVID-19 on museums, please visit the Prairie State Museums Project at PrairieStateMuseumsProject.org.
To listen to this story, please visit the WBEZ website.
The opening night party for "The March" was a grand affair: celebrities, klieg lights and a red carpet lining the stone steps to the entrance of the DuSable Museum of African American History in Chicago's Washington Park neighborhood. A groundbreaking virtual reality recreation of Martin Luther King Jr.'s iconic 1963 "I Have A Dream" speech in front of the Lincoln Memorial, the exhibit was the culmination of three years of work by Oscar award-winning actress Viola Davis and her husband, Julius Tennon, who were both executive producers in collaboration with editors at TIME magazine and an army of DuSable staffers.
On a clear night in late February, the mood was giddy: The virtual reality centerpiece was a hit with early viewers, and the exhibit was nearly sold out through April. For the DuSable, the massive undertaking was a bit of a gamble. To help recoup its investment, the museum raised its admission price for the first time since 2009 to coincide with the public opening of the exhibit on Feb. 28.
Then, Illinois' statewide shutdown in response to the pandemic happened.
"We certainly did not expect on Feb. 26 when we had the grand opening premiere that we would be closed on March 14," DuSable Museum President and CEO Perri Irmer said. "And it all went away"
The museum was forced to lay off many of its employees in mid-March, leaving it with fewer than 15 administrators and consultants to maintain nonpublic functions. With a restricted endowment fund of just $20,000 per year and no other source of funding, DuSable is one of the unfortunate many: According to the Arts Alliance Illinois' COVID-19 Cultural Sector Impact Assessment, since mid-March, arts and culture institutions in Illinois have collectively suffered an estimated $93.8 million in lost revenue, $4.4 million in lost wages from salary/payroll deductions and a decrease in attendance by 1.7 million visitors.
The cruel irony of this particular moment is not lost on Irmer: Just as the country is reckoning with its long history of racial injustice after the killing of George Floyd, museums that chronicle and explore the Black experience in America are struggling to stay alive. In Illinois, Chicago's DuSable Museum is joined by The African American Museum of Southern Illinois in Carbondale and the Muddy Waters MOJO Museum in Hyde Park.
Facing a sharp decline in revenue from its temporary closure, the DuSable is crippled by the fact that it can't afford to reopen during the pandemic — the necessary building changes and staffing costs are too steep. Irmer says the museum is having serious talks with trustees about what comes next. Nonetheless, the DuSable is investing in its future by teaching itself how to mount virtual exhibits, offering online tours and digitizing its collection; Irmer says she has cut costs and is pursuing loans and grants to stay afloat in the short term.
"We've been doing so much with so little for so long that I think honestly, we were almost at an advantage over these bigger wealthy institutions because we were used to dealing with nothing. We're used to living on a shoestring," Irmer said. "We as Black people have always survived with scraps and leftovers. And we've been resilient and resourceful and inventive and innovative with little bitty things that, you know, nobody else would know what to do with."
Aaron Bryant, the curator of photography, visual culture, and contemporary history at the Smithsonian National Museum of African American History & Culture in Washington, D.C., says the challenge is daunting for any museum. "You really do need the resources in order to create anything that involves technology," he said. "You need to have a team of people who understands the technology as well as folks who can develop the content and education, people who understand how to translate the research into something that serves the public."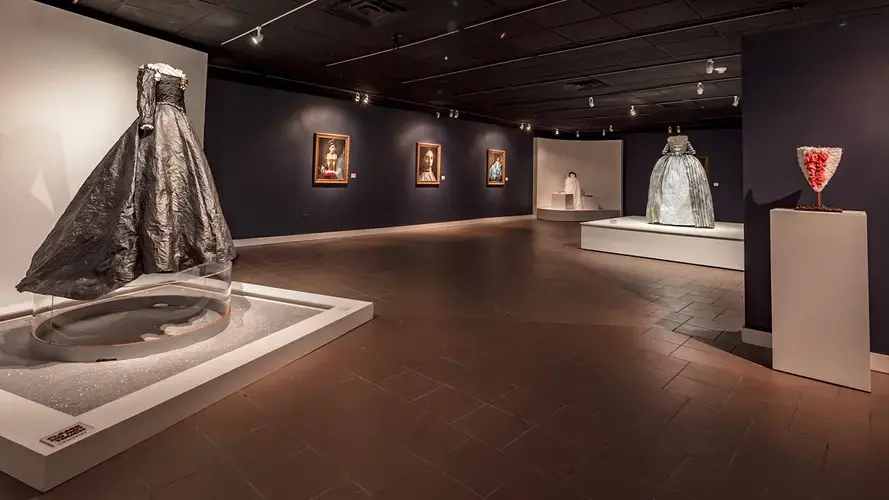 During the closure, the DuSable has managed to set up its first digital photography lab, something that was in the works before COVID-19 hit. "Unfortunately, we can't staff it right now, but it is ready once we do reopen to start that activity," said Irmer, adding that the museum hopes to make digital replicas of every item in its collection, including artifacts, artwork, and sculptures. The museum also plans to open the lab to the public so people can make copies of vintage prints; it will charge a fee to private collectors and families who would like to digitize extensive archives.
Irmer says the task of modernization is made more difficult by unequal funding of public institutions. "These huge disparities in funding are reflective of decades of unfair distribution of public resources, the effects of which are cumulative, in both directions," Irmer said. "The rich get richer and the poor poorer, even as our work impacts a broader segment of the population, especially in our neighborhoods that are suffering so deeply on so many levels."
Bryant says that both the pandemic and the collective protests against police violence have prompted some donors to rethink their priorities as many planned projects have been delayed.
"Whether it's a local funder looking at local communities or a national and global funder who are thinking on a national scale, … COVID-19, or even the George Floyd protests really got funders to rethink what their priorities should be in terms of the contributions they need to make, whatever the needs of the constituent may be," Bryant said.
His own NMAAHC has also received donations from supporters throughout the pandemic, but according to their collections team, at the time this story was done, they have yet to track the exact amount they have made so far.
Historically, social justice movements have fueled Black museums; the DuSable itself was founded in 1961 during the Civil Rights era. For Irmer, today's upheaval exists on a continuum but, this time, with a difference that gives her hope.
"It's a bad rerun. We've seen this movie before. But what gives me hope now is that our young people are young activists of all colors. Of course, young Black activists for sure," Irmer said. "But when you see these crowds out in almost every city, every major city in the country and even small towns, or you wouldn't even think it would be visible and all the way around the world, you know, this is unprecedented."
For Bryant, issues such as these are the very reason why Black museums matter at this critical time in history, just as much as they mattered in the 1960s.
"We're now dealing with issues of social justice, race, what it means to be an American, to receive and enjoy the full rights and privileges of citizenship. Black museums have been entering that conversation and been doing it fearlessly for decades," Bryant said. "We are built for moments like this, to have difficult conversations about race and democracy, and so now, Black museums can not only continue that work, but we can show the world how it's done."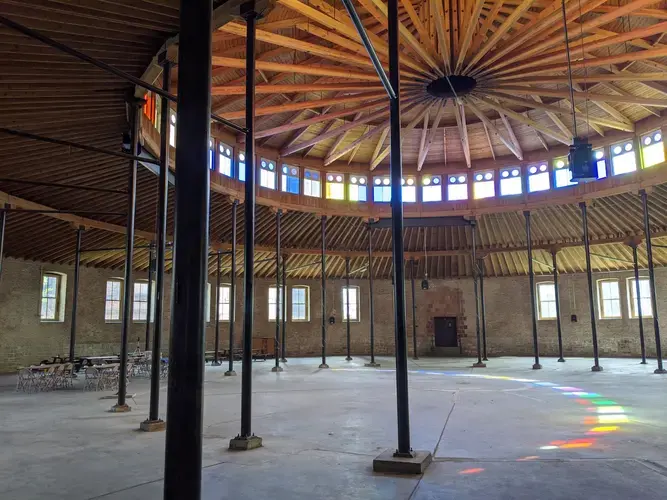 And despite all of the hardships that the museum has faced over the years, especially now, Irmer is encouraged.
"I'm hopeful that in the current climate we're finally committing to the concept of equity," Irmer said. "We're certainly pursuing funding changes to try to level the playing field for the first time in our history, at a moment when our mission is more important to the city of Chicago, and beyond, than ever before."
---
COVID-19 Update: The connection between local and global issues–the Pulitzer Center's long standing mantra–has, sadly, never been more evident. We are uniquely positioned to serve the journalists, news media organizations, schools and universities we partner with by continuing to advance our core mission: enabling great journalism and education about underreported and systemic issues that resonate now–and continue to have relevance in times ahead. We believe that this is a moment for decisive action. Learn more about the steps we are taking.
RELATED ISSUES

Issue
Bringing Stories Home
Bringing Stories Home

COVID-19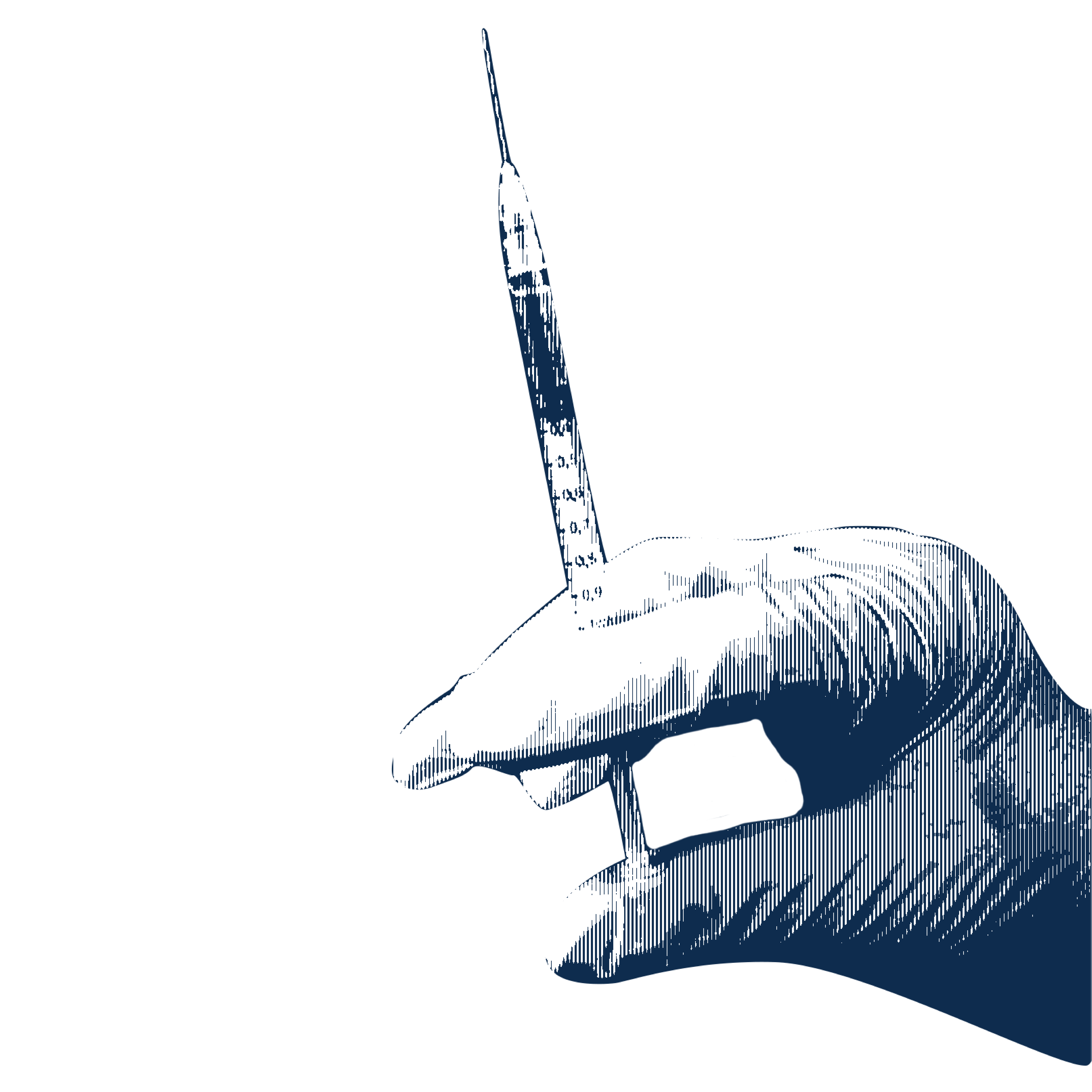 Health
RELATED INITIATIVES