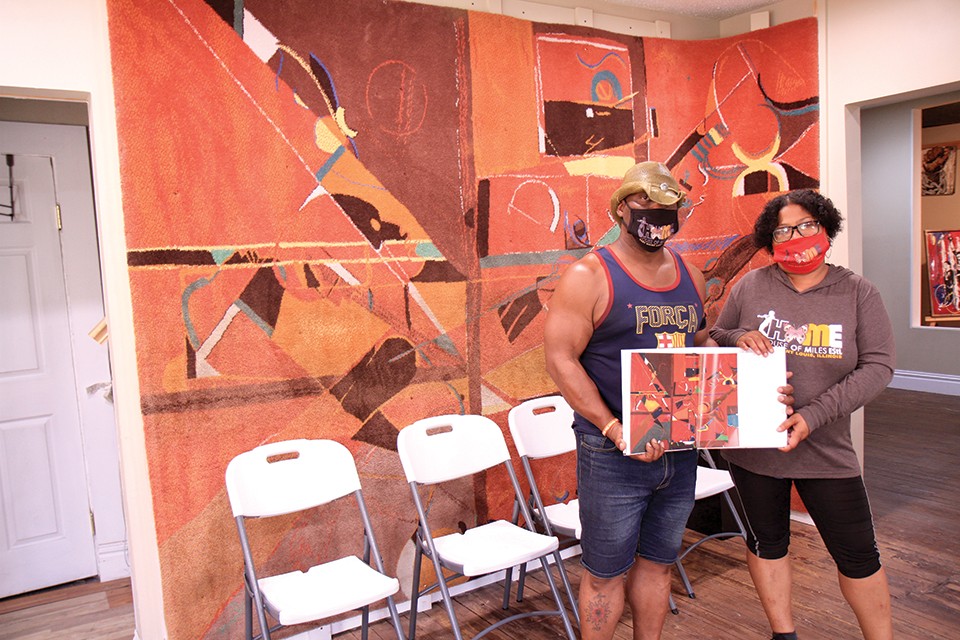 This story was produced in partnership with the Pulitzer Center. For more stories about the effect of COVID-19 on museums, please visit the Prairie State Museums Project at PrairieStateMuseumsProject.org.
When you cross the Mississippi River and enter East St. Louis from Interstate 55, the streets are filled with potholes until you reach Kansas Avenue, a portion of which is known as Miles Davis Way and has a smooth surface like the sound of the jazz legend's album "Kind of Blue."
The small stretch of nice road sits before the House of Miles, the late trumpeter's teenage home, which has been repurposed into a nonprofit museum and cultural arts center with educational programs for children and teens.
The founders have faced some questions over their motivations for renovating what was a dilapidated property with little sign of Davis — who lived there from 1939 to 1944.
But they have since filled it with art dedicated to Davis and staged cultural programs for youth in the poverty-stricken area. And now they are working with a $250,000 capital improvement grant from the state of Illinois, so once the threat of the coronavirus subsides, they hope to be able to welcome the public to an artistic hub.
"It's not just about education and music; it's about how you build," says J. Gary Pearson, who cofounded the museum with fellow East St. Louis resident Lauren Parks. "You build methodically. We were instrumental in them repairing this street that has been torn up for over twenty years. We said, 'We're here. We're home and business owners, and we need that street fixed.'"
Parks says the property "kept coming across" her desk when she served as executive assistant to her brother, then East St. Louis Mayor Alvin Parks Jr. She says members of Davis' family who owned the house visited the city offices and expressed interest in donating the property to a nonprofit. In 2014, the family gifted the property — but to Parks' private real estate company PP66 Inc. The deal raised some eyebrows around town.
The Belleville News-Democrat published a story in 2017 questioning whether Parks' solicitations for donations through her nonprofit, House of Miles East St. Louis, for a property that she privately owned violated the federal regulation against inurement. Parks told the News-Democrat she paid no salaries and sent receipts to donors and had "no ethical concern" about the nonprofit-private property arrangement. But the same month as the News-Democrat story, Parks transferred ownership to the nonprofit, according to St. Clair County property tax records. Parks has also over the last eight years acquired lots surrounding Davis' home from the musician's family through her private company, which she then transferred to the nonprofit.
Any public perception of a scandal wasn't helped in 2017 when her brother, who had moved on to East St. Louis township supervisor, got into a nasty spat with the town's board over his attempt to hire her for $40,000 per year as the township operations manager. ("This is Amos and Andy n----r business," he told the board after members rejected his plan, the News-Democrat reported.)
The Illinois State Board of Elections also banned Alvin Parks earlier this year from running for office until he paid $176,100 in fines for failures to file campaign contribution reports. He previously served on the House of Miles board, according to the News-Democrat; Leah Glover, who worked as project manager for the former mayor, is now board president.
It is unclear how much money the organization has raised or how it has spent the money because it has declared each year that it has raised less than $50,000 so it has only had to fill out a 990N or "postcard" tax return that does not provide specifics rather than a more detailed tax return like larger nonprofits.
Pearson and Lauren Parks, who are in their 50s and friends from high school, both describe themselves as full-time volunteers for the organization, but when pressed as to how they then support themselves, Parks says they own and manage properties. Pearson says he also bartends.
Current Mayor Robert Eastern III says he supports the $250,000 state grant to the House of Miles because "we need to re-engage our Generation Zs to understand that this type of history is right there at their fingertips, right there in their own city."
The House of Miles is trying to reach students living in an area where 38 percent of residents live at or below the poverty line, according to U.S. Census data, and attending East St. Louis public schools. The district has a graduation rate of 71 percent and a chronic absenteeism rate of 66 percent, according to Illinois State Board of Education data.
"Each time a kid comes in here, we see what their desires are and we build around that. Our kids have been [left], most of them, in one parent families," oftentimes with no father around, Pearson says while he and Parks provide a tour of the house with Davis' music in the background and artifacts, memorabilia and art all around.
The organization's programs include music lessons and performances, a mentorship program, and activities that have little to do with music, like managing a community garden and raising a pet.
"What does that have to do with Miles Davis?" Parks asks rhetorically. "When you think about Miles, you only think about the trumpet, but Miles Davis was a very multifaceted individual, who did not allow you to put him in a box. You weren't going to define Miles Davis; he defined himself, and so that's what we want to empower our young people with. Don't let people define you."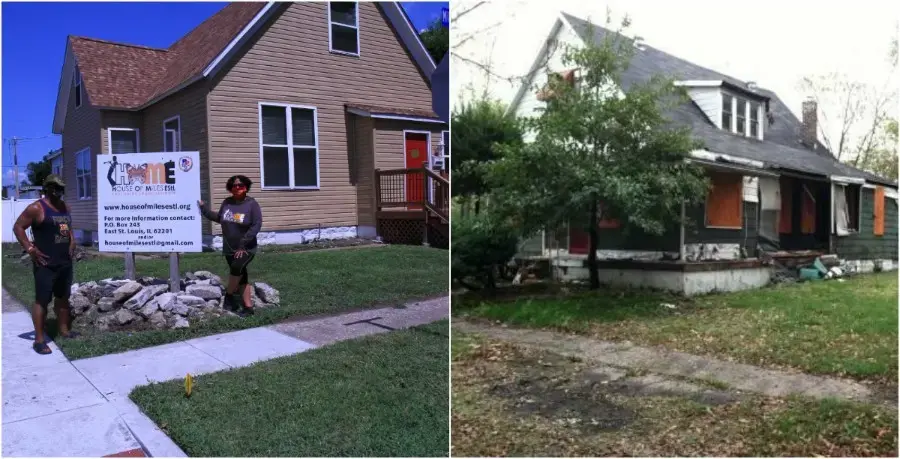 Christian Millender, a recent East St. Louis High School graduate, plays jazz and clarinet and serves as a youth ambassador at the House of Miles. He performed the role of Miles Davis in a play that envisioned what a meeting between the trumpeter and fellow local music legend Chuck Berry would have been like.
"We had a lot of students participate from elementary through high school, so it was great to be involved and everyone had fun and learned the lines," says Millender, eighteen, who plans to attend Jackson State University (whenever COVID-19 allows) in Mississippi, perform in the school's marching band and study political science and meteorology. "East St. Louis, it can be tough living here, especially with all the poverty and everything that goes on here, including violence. And honestly, for me, I feel like the House of Miles is a beacon of hope for a lot of young kids in the area."
Tisha Pomerlee, a nurse and mother of three, sends her fifteen-year-old daughter Jadora to programming at the House of Miles, because she says, "it feels like togetherness in the black community is not paramount. Not to us. Not to the government. Not to anybody. So I love the fact that Lauren goes into [East St. Louis] schools and is pulling these children in as much as she can to get them in and give them a sense of togetherness."
The House of Miles founders plan to use the state grant to repair the organization's vehicles for transporting students, renovate a neighboring building into a recording studio and build an outdoor stage and a solar butterfly garden in the garage, among other efforts.
"Before we got the grant, we had to tell [the state] where it's going, and we already knew," Pearson says. "Two years ago, we started talking to the state and we responded to these questions about X,Y, and Z, and we did it to the dime."
The founders say construction would be further along if it weren't for the pandemic. The organization also had to suspend programming and tours and started selling face masks, with the House of Miles logo featuring a butterfly, for $15.
Last month, a day after I spoke with the East St. Louis mayor for this story, news reports emerged that he and nine other city employees had tested positive for COVID-19 amid a spike in cases in the Metro East.
"It's horrible. I wouldn't wish this on anybody," Eastern told the local Fox affiliate in late July.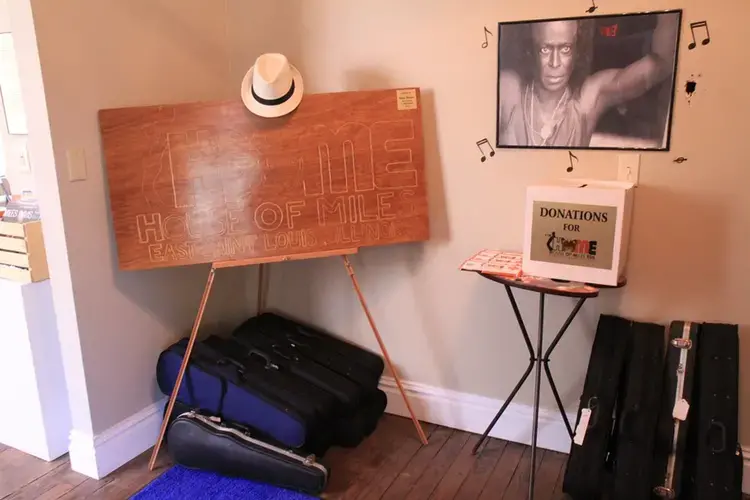 Tiffany Lee, a communications professor at St. Louis Community College and coauthor of Legendary East St. Louisans: An African American Series, says that in places like East St. Louis "that suffer from poverty, any time you have a pandemic of this kind, they are harmed more. And the reason why I say that is oftentimes it is the people with the lower-paying jobs that don't get to tele-work."
Lee, who serves on the House of Miles board, has seen how other cultural institutions in the area have either closed or been destroyed, as was the case when a building on East Broadway — once a nightclub where Ike and Tina Turner met — burned down in 2010.
"You have a lot of areas in the city that really could help to make the city a cultural center, but what you find is those places end up being demolished due to decay," Lee says. "What I saw [Parks and Pearson] trying to do with the House of Miles was really inspirational, because the House was very dilapidated. And the fact that they choose to build it up in the memory of Miles Davis, I think, was a great idea."
---
COVID-19 Update: The connection between local and global issues–the Pulitzer Center's long standing mantra–has, sadly, never been more evident. We are uniquely positioned to serve the journalists, news media organizations, schools and universities we partner with by continuing to advance our core mission: enabling great journalism and education about underreported and systemic issues that resonate now–and continue to have relevance in times ahead. We believe that this is a moment for decisive action. Learn more about the steps we are taking.
RELATED ISSUES

Issue
Bringing Stories Home
Bringing Stories Home

COVID-19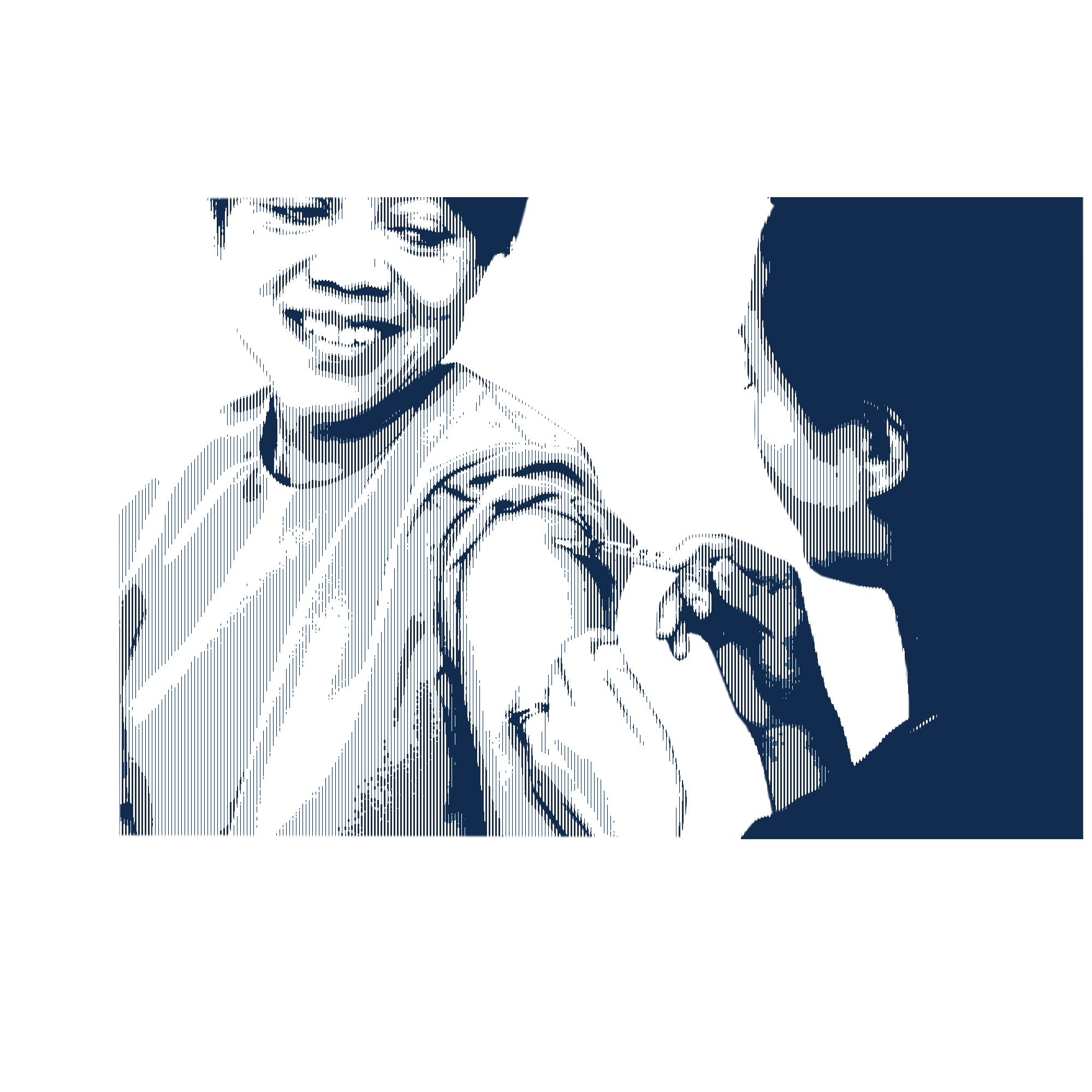 Health
RELATED INITIATIVES