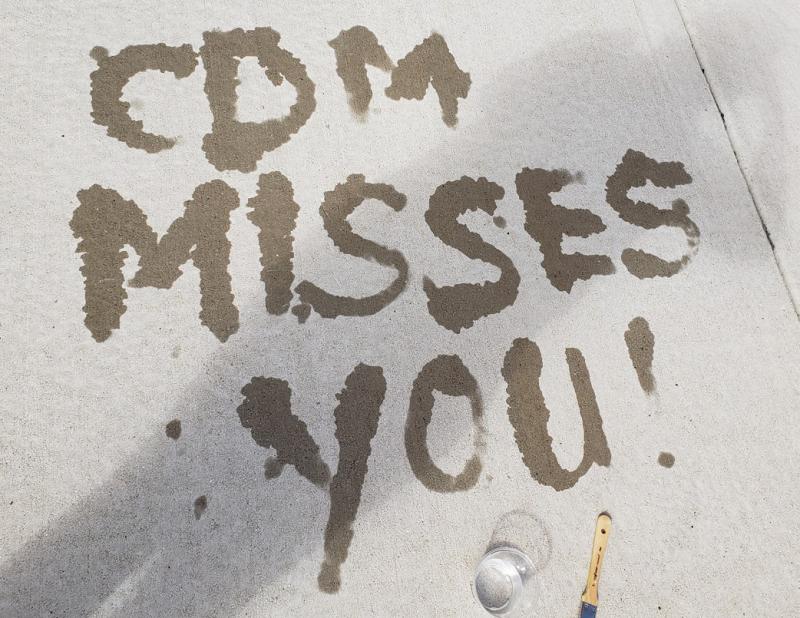 This story was produced in partnership with the Pulitzer Center. For more stories about the effect of COVID-19 on museums, please visit the Prairie State Museums Project at PrairieStateMuseumsProject.org.
As coronavirus shutdowns took hold in March, the usually vibrant district of Uptown Normal looked more like a ghost town. Streets typically bustling with university students and residents fell eerily quiet as businesses shuttered to wait out the storm. Everything from coffee shops to head shops went dark.
But as June 26 approached, the date brought with it a faint glimmer of light.
That marked the first day of Phase 4 and promised a return to normalcy after months of stay-at-home orders. Recreation, dining, personal grooming—all the creature comforts we'd been denied during lockdown—were finally in reach.
In addition to the reopening of bowling alleys, restaurants, and salons, Phase 4 would welcome back cultural institutions like theaters and museums, although attendance would be strictly limited.
In Uptown, the staff of the Children's Discovery Museum (CDM) was preparing to welcome back small groups of members and visitors. Kids had been out of school since mid-March. And with pools, playgrounds, and water parks closed, families were looking forward to the kind of play-based learning children's museums provide.
But just days before CDM was set to open its doors, the state handed down additional guidelines that prohibited all interactive exhibits.
"Pretty much everything a children's museum does is interactive," said Beth Whisman, executive director of the museum. "We knew Phase 4 was where we were going to be able to open in a very limited capacity and we were building all of our plans around that."
Whisman said when the added guidelines were announced, museum staff was shocked.  
"It just took the rug out from underneath us," she said. 
So while Uptown reopened, the museum remained closed.
According to a survey released by the American Alliance of Museums, 30% of institutions surveyed feel at risk of closing permanently if the conditions brought about by the pandemic don't improve within the next year.
Charity Counts, executive director of the Association of Midwest Museums, said the danger is particularly acute for children's museums.
"A lot of that stems from the fact that they're very hands-on," said Counts. "And these museums are very dependent on attendance. Especially from members, who visit frequently."
Research from the Association of Children's Museums shows that 51% of income for children's museums comes from earned sources like gate admissions, memberships, and concessions.
But even in states where children's museums have reopened, attendance is limited and people aren't visiting as often. Counts cites the Children's Museum of Indianapolis, where she once served as the associate vice president of exhibits, as an example.
One of the nation's largest institutions of its kind, the Children's Museum of Indianapolis averages 1.3 million visitors in a normal year. This year, the number will be far lower. The museum was closed entirely from mid-March through early July. When it did reopen, Counts said the museum took a phased approach, only allowing members for a few weeks before finally opening to the public.  
The museum may be open, but with people traveling less due to the virus and strict capacity limits, it's still missing out on critical income from admissions, retail, and concessions.
"For museums that are dependent on gate revenue, this is a challenging time for them," said Counts.
For some, the challenge already has proven too great. The Orpheum Children's Science Museum in Champaign closed permanently in June. After exhausting funding from the federal Paycheck Protection Program and with no summer revenue in sight, the museum had no choice but to close its doors after 26 years.
Whisman, of the CDM in Uptown, said the loss of the Orpheum is a blow to the region. She worries that other museums, like the Kidzeum of Health and Science in Springfield, may soon follow.
"Springfield was new and doing really well. And then this happened," Whisman said. "Now, they're right at the door of closing permanently and we just don't know what's going to happen next."
Whisman said the perilous position of children's museums across the state underscores the need for revised Phase 4 guidelines.
One of the problems with the state's reopening guidelines is that museums were "dealt with as a whole," she said, with no consideration for the unique function of children's museums. As a result, the state "wrote some language that shut down children's museums entirely."
In some ways, a children's museum can seem like a misnomer. Museums are traditionally associated with concepts like collection and preservation. They're often thought of as quiet places filled with old, important things. Most of us can remember being led through the halls of museums on field trips, hearing shh! and don't touch! as a constant refrain.
Children's museums are precisely the opposite. They're dynamic, interactive places where children learn by physically engaging with their environment. Kids are encouraged to act as catalysts; to be the causes of myriad intriguing effects. Fittingly, exhibits are designed to be touched, tossed, squeezed, and stomped on.
But despite the differences between distinct institutions and their functions, the Restore Illinois plan lumped all museums together. And because reopening guidelines were developed around the more traditional conception of a museum, children's museums were left out in the cold.
Whisman believes this exclusion was unintentional and points to a need for stronger advocacy.
"I think what (the guidelines) reveal is a certain level of ignorance or just distance that the people making the policies have from children's museums," she said.
"In Illinois, we were at the end of the line. So we learned that we have to be better at advocating for ourselves and making sure that those making these policies understand what we do."
The Children's Discovery Museum is now working as part of an informal collective with similar institutions throughout the state to lobby for revised guidelines. Along with museums in Chicago, Naperville, Decatur, and elsewhere, CDM has been part of an effort to craft a system of best practices that will allow children's museums to safely reopen during Phase 4.
As part of its research, the Illinois collective consulted with museum directors and educators in states where children's museums have reopened. Whisman said she's confident that museums here can make the necessary changes to existing programming.
"We can modify. We can make adjustments to eliminate hands-on, enhance our cleaning, and space out visitors. That would make us just as safe as any gyms that are open now, or other hands-on activities that adults are doing."
Gyms and health clubs are permitted to reopen in Phase 4. If guidelines can be written to allow for roomfuls of physically exerted adults to share exercise equipment, could they be modified for interactive exhibits at children's museums?
Whisman said part of the problem is that policymakers don't realize how clean children's museums are, even under normal circumstances. 
"We clean every day like it's flu season," she said. "If a children's museum isn't perceived as being safe and clean, people won't come." So any additional sanitation that CDM incorporates, Whisman said, will enhance practices that were already rigorous.
Along with its museum partners from across the state, CDM has submitted a letter to the Illinois Department of Commerce and Economic Opportunity with proposed guideline updates. They are waiting to hear back.
So for now, though the museum's doors remain closed to visitors, the staff is focused on community outreach efforts that began with the shutdowns. In April, CDM delivered 1,000 STEAM (science, technology, engineering, art, math) kits to Unit 5's free lunch sites and to the Boys and Girls Club in Bloomington. Whisman says the museum is preparing another round of kits and will continue to supply them to additional organizations like Unity Community Center and the Scott Early Learning Center.
CDM also has been able to offer summer camps for small groups of kids in accordance with current guidelines, and it continues to reach children through virtual activities like Daily Dose of Play and a reimagined version of Art Around You.
Counts, of the Midwest Alliance of Museums, sees the increased virtual reach of museums in response to the pandemic as a positive development.
"So many museums put up content right away that I don't think parents who had kids at home, or even teachers, were able to grasp what was put out there," she says. "But going into the fall, museums are hopeful that teachers are going to be able to incorporate more of these virtual offerings."
Counts said that in addition to being valuable teaching tools in the coming school year, the rush of new online content will remain a resource after museums reopen.
But with uncertainties still looming about what learning will look like in the fall, CDM finds itself caught in the same quandary as schools trying to settle on reopening plans. This new landscape of conflicting ideologies and demands is just one more challenge museums will have to traverse. 
Whisman said that 60% of CDM members surveyed responded that they would feel comfortable visiting the museum under adjusted COVID protocols;  20% said they wouldn't be back until there's a vaccine. The remaining 20%, according to Whisman, expressed sentiments along the lines of, "We don't think you should've closed in the first place. And when we come back, we don't have any intention of wearing a mask."
Whisman said that when it comes to reopening, CDM will most likely model its approach on what local school districts decide.
"We have to leave it to the experts," she said. "It's not uncommon for museums to follow schools because they have more resources to make those types of decisions."
Asked what kids stand to lose while the experts try to figure it all out, Whisman was optimistic.
"Kids are resilient. It's very possible that they're handling this better than most adults."
"That being said," she added, "they do need the social stuff that keeps them happy and healthy. Eventually they will need to have that larger experience."
---
COVID-19 Update: The connection between local and global issues–the Pulitzer Center's long standing mantra–has, sadly, never been more evident. We are uniquely positioned to serve the journalists, news media organizations, schools, and universities we partner with by continuing to advance our core mission: enabling great journalism and education about underreported and systemic issues that resonate now–and continue to have relevance in times ahead. We believe that this is a moment for decisive action. Learn more about the steps we are taking.
RELATED ISSUES

Issue
Bringing Stories Home
Bringing Stories Home

COVID-19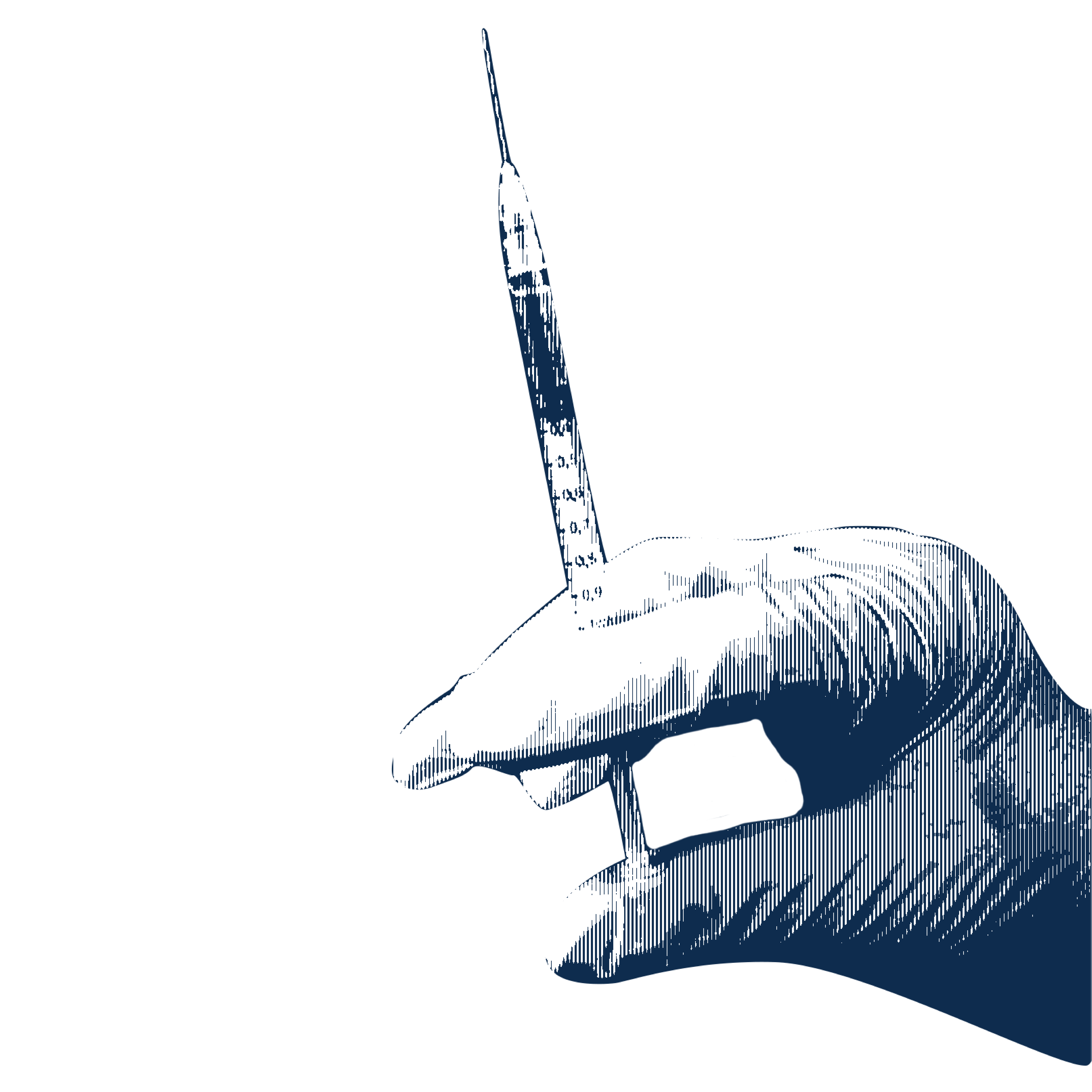 Health
RELATED INITIATIVES