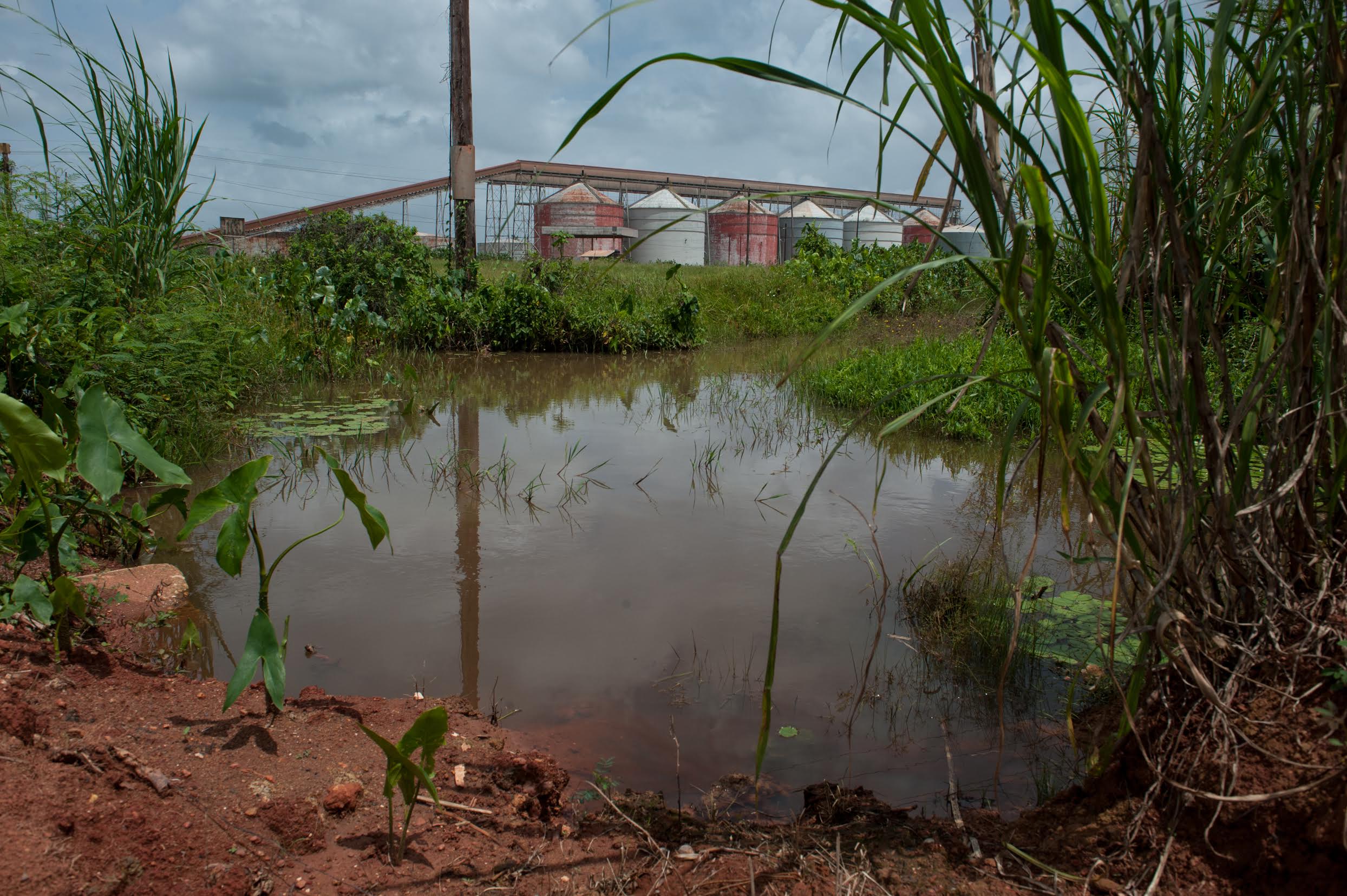 A full moon on a mid-March tropic night illuminates a faded blue and white sign featuring Alcoa's familiar logo. The sign reads: Suralco LLC: Paranam Operations.
In the distance, a water tower displaying the same Alcoa logo overlooks the starkly lit alumina refinery that at one time was a main component of this struggling South American nation's economy.
Suralco's lights may be on, but nobody's home.
Alcoa announced in January that it would permanently shutter the Paranam plant that converted bauxite, extracted from region's once-abundant red clay, into alumina, the core ingredient of aluminum. The refinery had been idled since November 2015.
The decision was the death blow to a country that supplied alumina that helped the U.S. win World War II. After the war, Alcoa and other Surinamese-based producers supplied more than 25 percent of the world's bauxite.
"This was a real living environment until the end of the 1980s," said one former Suralco accountant who still lives in Paranam. "I have so many good memories of this area."
Alcoa's slow, inexorable decline and departure from Paranam resonates in many Rust Belt towns where former workers and their families still struggle to get by long after their economic engines have devolved into industrial graveyards.
Daylight puts Paranam's story in harsher light.
The land where there was once a soccer stadium, a recreation hall, a playground, and gymnasium has been overwhelmed by jungle growth. The tennis court near Palmer Square, named for the Alcoa executive from the U.S. who ran Suralco in the early 1980s, is encased by a rusted chain link fence surrounded by jungle vegetation. Nearby, a hall where Alcoa sponsored free concerts for Suralco workers that featured stars like Fats Domino stands vacant.
The once well-kept Paranam labor village where Alcoa built housing for its well-paid workers, those who worked at an aluminum smelter that closed in 1999 as well as those at the refinery, "is now a labor jungle," said the retired accountant, who asked not to be identified.
"Things are so overgrown by bush that I don't even know the place anymore," he explains.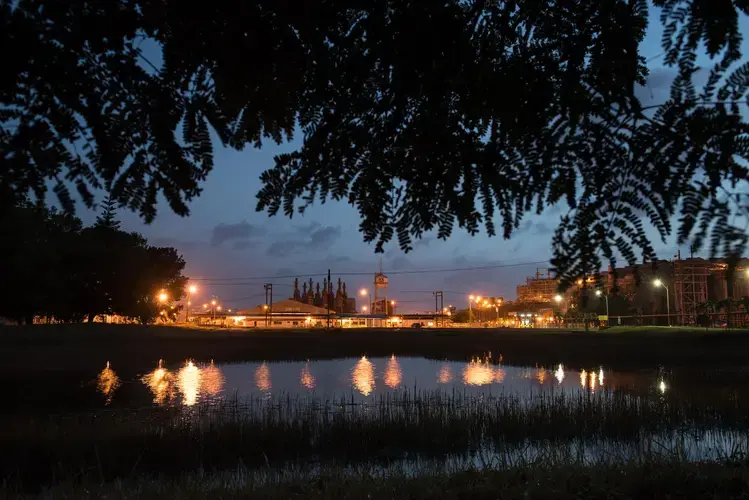 The Day the Tree Failed
What Emelien Adjako remembers best about her early childhood home of Bedoti, Suriname, is the towering kankantrie tree. "It had very large, big roots. The roots were so big it looked like the wall of a house," said Adjako, through a translator, in the language of the Saamaka, descendants of slaves who escaped into this South American country's jungles. "It's a very important tree for us. My elders used to pray to this tree, they used to worship it."
In 1964, as word reached Bedoti that flood waters were approaching, "they went to this tree to say prayers in order for the flooding to not happen," she said. "But [the area around the tree] was the first thing to flood when the water started coming up higher."
Adjako said she was just five years old at the time, so she did not know that the flood waters were caused by the Afobaka Dam, built by Suralco, a subsidiary of Alcoa, to power an aluminum smelter. Now the smelter is gone, and the dam provides roughly half of Suriname's electricity. The future of that power source is at the center of ongoing negotiations between that country and Alcoa.
Bedoti, like more than 40 other Saamaka villages, was inundated by the reservoir that formed behind the Afobaka Dam. Adjako's family eventually settled in Kajapaati, along the Suriname River. She raised a daughter and a son there and is now one of the village's "basjas"—the Saamaka version of a town crier.
Adjako's original village was sacrificed for cheap electricity, but her replacement home didn't get any of that power. Kajapaati instead has a gas generator, which runs only during the evening, supplying a few hours of power. "We, living in the village, gained nothing at all" from the dam, she said. Nonetheless, she stayed and successfully raised a daughter, who moved to the capital Paramaribo, and a son, who is still in Kajapaati. "If he finds a job," she said, "he will leave."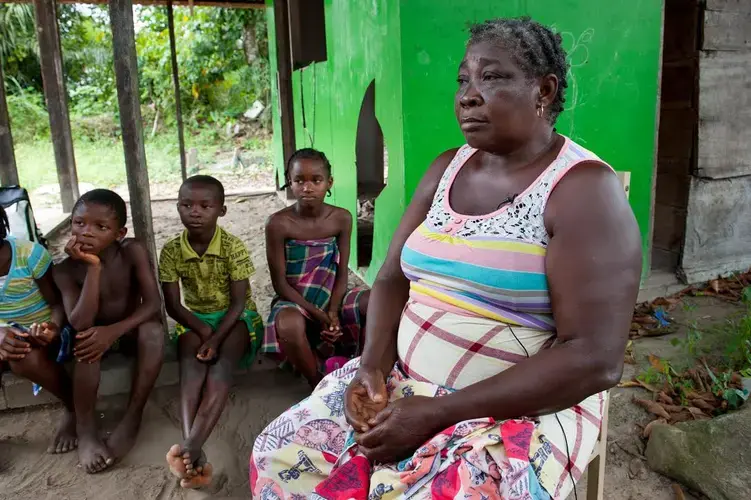 The tiny village of Adjuma Kondre, Suriname, long subsisted on hunting, fishing, gardening and trade with its neighbors. When Alcoa subsidiary Suralco got concessions to mine along Adjuma Kondre's flanks a few decades back, an extended negotiation between the town and the company brought cosmetic improvements, even as it eroded the foundations of village life, according to village Captain Wilma Prika.
"When Suralco came, they destroyed all of the little gardens of the people," said Captain Prika, whose civilian title gives her a mayor-like role in the maroon village. She spoke in Sranan Tongo, the colloquial language of Suriname, through an interpreter. "We cannot do anything anymore in terms of gardens."
The paths they used to take to neighboring villages were wiped out by a network of dump-truck-sized roads, rock-hard and red with bauxite powder, which run between vast, Martian fields of rock and dust created by Suralco. Mined-out pits have turned into artificial ponds in which children swim, Captain Prika said.
The town pleaded, cajoled and sometimes protested the mining. In response, Suralco installed new roofs on numerous houses, put paneling in others, and ran a few water lines, including one that terminates in a spigot just outside of Captain Prika's house.
Turn the spigot, though, and no water comes out—Captain Prika said none ever did. Her neighbor's free paneling was ill-conceived in a land of termites, and it's slowly being hollowed out. The roofs, at least, still look good.
The mining stopped in 2015, but there's no sign that the jungle is reclaiming the terrain around Adjuma Kondre.
Captain Prika's dream would be redevelopment of the vast mined-out area above her village into housing and restored forest. She'd probably settle, though, for working water lines and electricity. The only power she gets is supplied by a notebook-sized solar panel which feeds a battery charger.
"They made a lot of money from this mountain, and they didn't do anything for the village," she said. "I am actually ashamed that this is my village."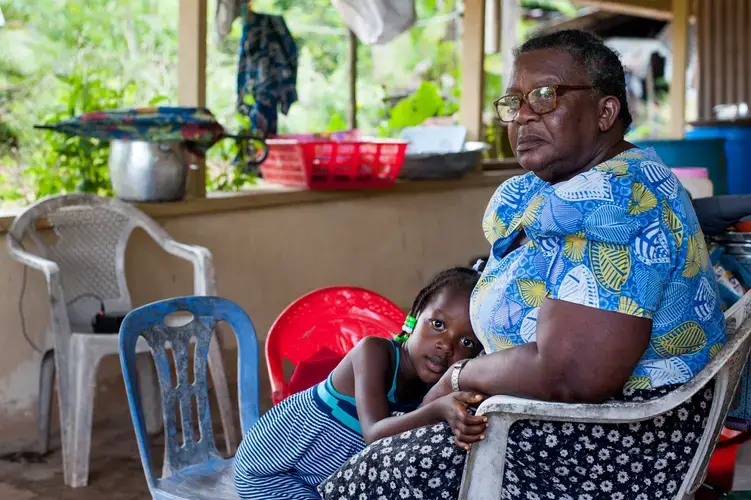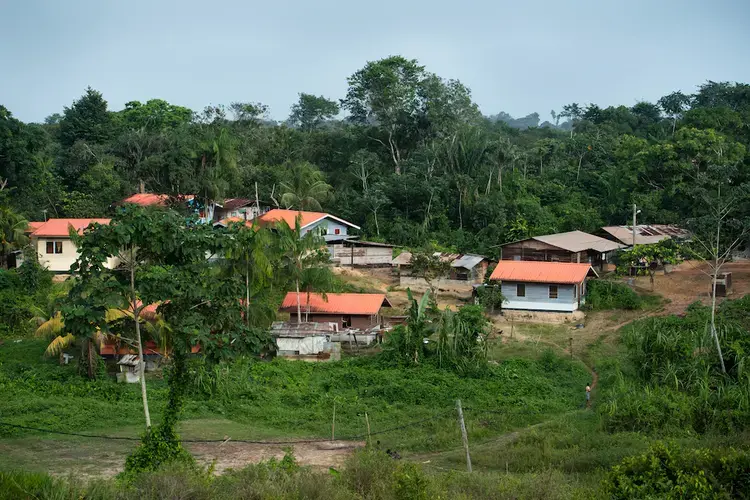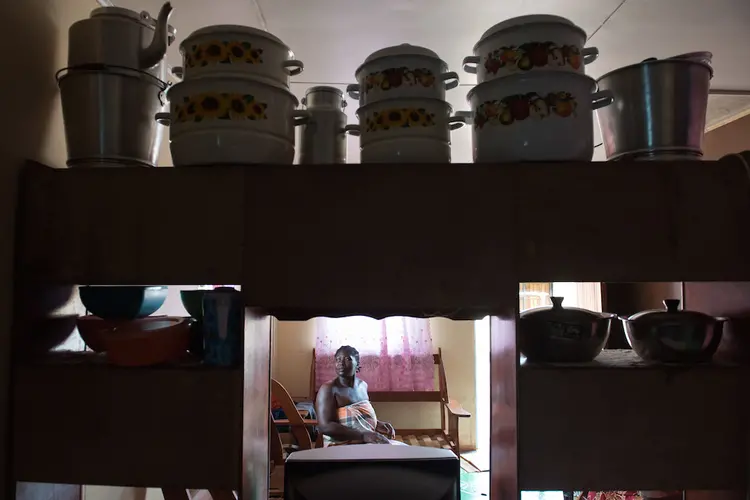 In Moengo, Suriname, Alcoa subidiary Suralco built a first-world sewer system for the elite neighborhood that housed its managers. Two years after Suralco shut down its bauxite mining in the country, the sewer system has turned into a third-world mess.
Once maintained by the company—like everything else in town—it is now maintained by no one, say local residents and one local government official. The town lacks the technical expertise needed to maintain a large sewer system, and the heavy machinery left with the company in 2015.
Now the waste from the managers' village can be seen—and smelled—running out of overflow pipes into streets lined with much-more-modest homes built for hourly workers.
"You can smell it," said Gladys Renfurm, an elementary school teacher who lives on the block most affected by the sewer overflows. "This happens more and more often."
Small children—including some of the 27 students in her class—dart through it, mostly oblivious to the potential health effects.
It's worse on rainy days, which are common in a country that is 90 percent rainforest, said Mrs. Renfurm. "Yesterday the whole street was entirely under water. It flowed like a river," she said. "If it has rained, you can't breathe."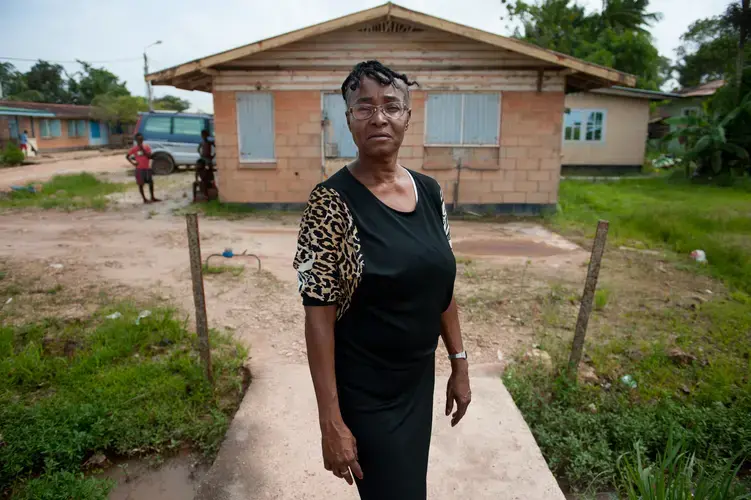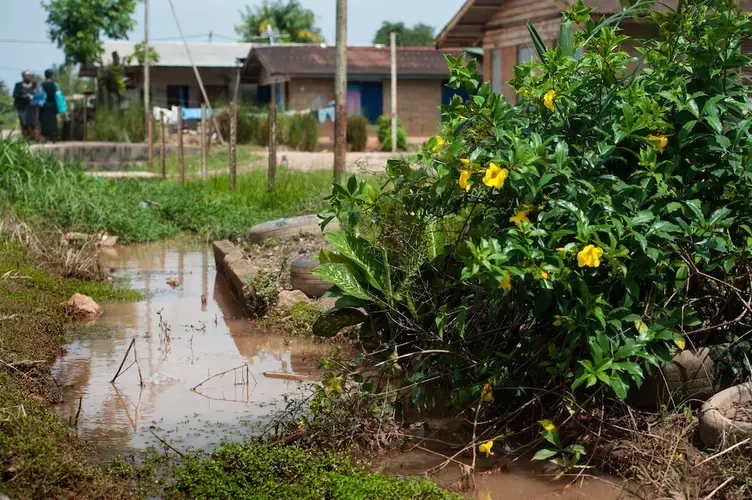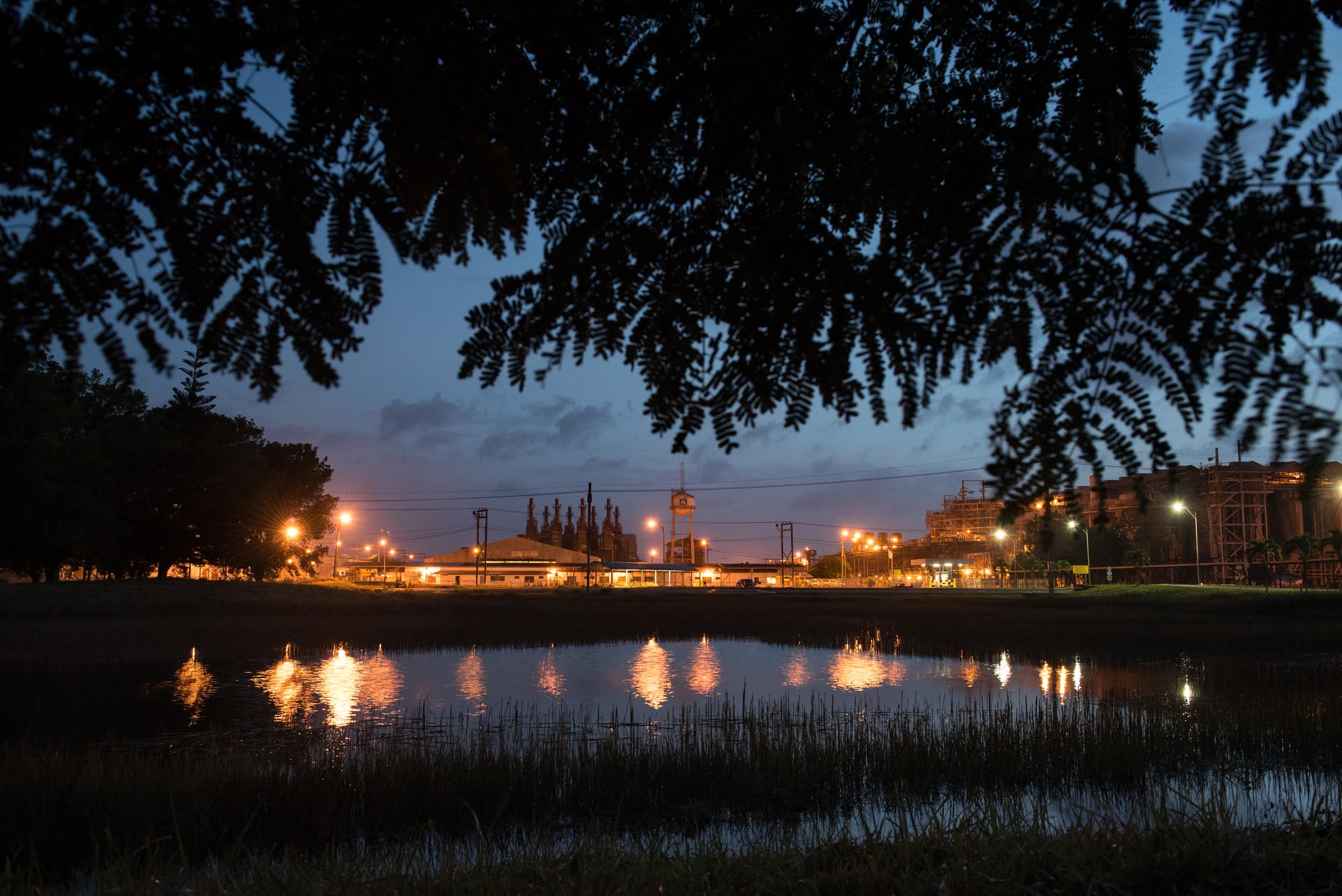 Pittsburgh Post-Gazette reporters Len Boselovic and Rich Lord and photojournalist Stephanie...
RELATED ISSUES