Long dry spells, erratic rains, an unorganized market, and lack of clarity on forest rights have dealt a blow to the livelihoods of the state's indigenous people.
---
"I will eat mahua and I will also make sweets. My children too will eat it," Sukhmani Devi breaks into a song. The song the 50-year-old from Jharkhand's Kope village is singing is tinged with nostalgia for the days of abundant forest produce, mahua flowers being one of them. As India headed for its driest August in over a century, members of Jharkhand's tribal communities, like Devi, who rely on forest products for their livelihoods, desperately hoped for the rains—only to be disappointed. 
At the tail end of the monsoon season, Jharkhand is among the seven states hit the hardest by deficient rains. The state is experiencing a rainfall deficit of 37%. With this, the possibility of a drought looms large for a second consecutive year; the state last year had declared 256 blocks as drought-affected. 
Erratic weather is particularly concerning for the indigenous communities, who make up close to a third of the state's population. These are particularly vulnerable to climate change because of a greater exposure to extreme climate events, high dependence on natural resources and economic inequalities. With 29% of the state's area covered by forests, people living nearby earn more than a quarter of their income by selling a variety of non-timber forest products such as tendu leaves, lac, mahua and tamarind. Changing climate has not only led to dwindling forest resources, but it has also affected their quality, lowering their market prices and directly impacting livelihoods. This also holds true for crops; the state's indigenous communities rely on both agriculture and forest produce for survival. 
---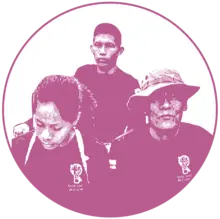 As a nonprofit journalism organization, we depend on your support to fund coverage of Indigenous issues and communities. Donate any amount today to become a Pulitzer Center Champion and receive exclusive benefits!
---
"Forests have reduced in Jharkhand, as have the produce that would come from them—mahua, mushrooms, etc. Because of climate change, several perennial rivers have dried, affecting agriculture," says Nitish Priyadarshi, assistant professor of geology at Ranchi University. "Production has fallen, both for agricultural produce such as rice and forest produce; even the vegetables that people would grow are getting roasted in the heat. Mining, with several open mines, has made the climate warmer. Many people in the forests who could survive with the help of forest produce have had to come to the cities in search of livelihoods."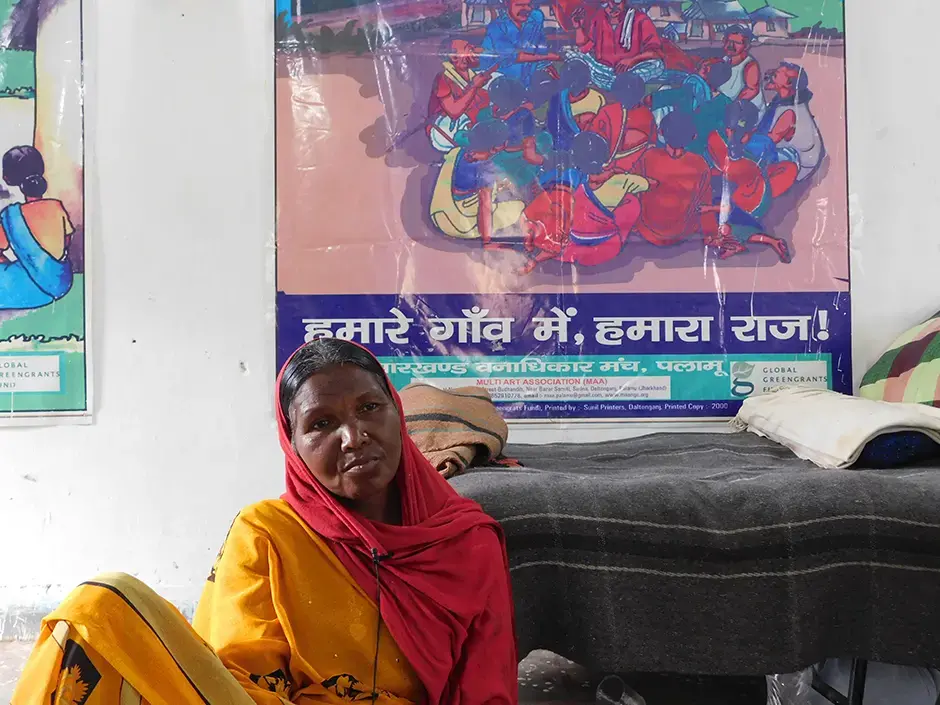 The problem is further compounded by the fact that forest dwellers rarely get fair prices as they have to sell these products through middlemen in local markets, in the absence of formal supply-chain systems and storage structures. To top it all, the state government's efforts over the years to boost production and marketing of these products remain grossly inadequate. 
And relief is hard to come by. Jharkhand chief minister Hemant Soren alleged in August that the central government is not cooperating with the state on drought relief. Last year, the Centre allocated only Rs 500 crore from the National Disaster Relief Fund, as against the Rs 9,682 crore demanded by the state government to address the drought situation. Relief could be provided to only 1 million farmers, with 2.3 million still awaiting help. This year, the Centre has asked for reports from nine drought-affected districts before it could approve the relief amount, says a report. 
"Declaring a state or region drought-hit means the government will have to tap into its funds, and it doesn't want to do that," says Father George Monippally, who works on forest rights in Jharkhand. 
Meanwhile, these communities continue to suffer the triple blow of changing climate, absence of rights over their lands and an unorganized market for non-timber forest produce. 
Withering away 
"We are only sowing the seeds of various crops now [in July], which is late because the monsoon arrived late," says Jitendra Singh, 55, who belongs to Chetma village in Latehar district.
There are a few factors that make Jharkhand especially vulnerable to changing climate: An undulating terrain, soils that are shallow and have low water-holding capacity, poor soil fertility, fragmented landholdings, and high-intensity but erratically distributed rainfall. As a result, irrigation has little potential, making farming alone unsustainable. This is where non-timber forest produce plays an important role. 
Across India, these products account for about 40% of forest revenue and 55% of forest-based employment. Of these, the Madhuca longifolia tree—commonly known as mahua—has gained particular renown. While oil extracted from its seeds has medicinal value and is also used to make candles and soaps, its flowers are fermented to make country liquor. "As time has passed, mahua has held commercial relevance for us. While earlier, it was used for every purpose, being good in medicinal properties as well as nutrition, due to a scarcity of livelihood options, it is now being looked at as a cash crop," says Singh.
During the summer, the sweet, pungent scent of mahua flowers usually fills the forests. But more recently, it has been hard to miss the uncertainty looming in the air. 
"Mahua production has been lower. As there was no rain this year, how would they fruit?" says 40-year-old Umesh Parhaiya, a resident of Hatai village in Palamau district. Hatai has a large population of the Parhaiyas, a "particularly vulnerable tribal group". Earlier, he says, if 10 kg of flowers would fall from a tree, the quantity has now reduced to 5 kg.
He further explains how unseasonal rains affect flowering. "This year, during the time the mahua flowers were blooming, there was lightning, clouds and thunderstorms, which made the crown of flower petals shrink and they dried," he says. Lightning has been a major cause of forest fires and tree deaths in tropical forests; more than 440,000 instances of lightning were recorded in Jharkhand in 2021-22. He further elaborates, "This has led to the reduction in their numbers. After it rained, you can see the reddish new leaves on the mahua trees. The leaves are growing late; they should have already come by now. The unseasonal rainfall or the lack of rains has affected most of the forest products in the region."
Delayed flowering is not the only challenge. "Once the flowers fall and are harvested, the mahua seeds are used to extract oils. But even that didn't happen this time," says Parhaiya. "We collect the seeds, sift them, dry them and, before the monsoon ends, sell them. Once the monsoon ends, the oil dries up. With enough quantities of mahua, we would have been able to produce at least 10 kg of oil per family." Due to the changing climate, however, the collection has become uncertain.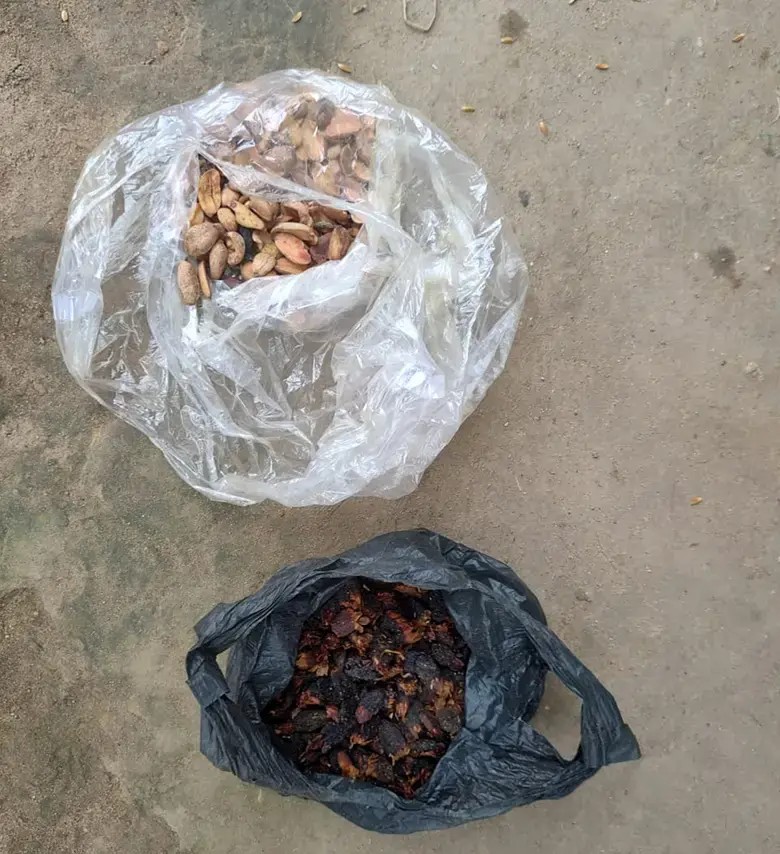 Such weather-induced disruptions are enough to derail livelihoods. "Had there been good production of mahua, it would have helped us sustain easily for two-three months," says Parhaiya. 
Apart from mahua, commercially lucrative products such as tendu leaves—used to make hand-rolled cigarettes—have also disappeared from some of the regions in Latehar and Palamau districts that this writer visited. 
Another key product that has suffered the impact of climate change is lac—a scarlet resin secreted by an insect. Lac is used in furniture polishing and making bangles and perfumes. A study published last year highlighted that in 62 Jharkhand villages, involving 387 collectors of non-timber forest produce, the price of lac has fallen over the years because of climate change and poorer quality. For instance, in 2012-13, "lac was being sold at 370 to 250 INR/kg whereas the price has fallen to almost half, i.e. 150 to 100 INR/kg in (2019–20) for various varieties of lac, i.e. Rangeeni, Kusmi", says the study. 
However, climate change alone is not to blame for falling incomes from forest produce. 
A raw deal 
Though forest-dwelling communities spend hours collecting and processing products, the returns are barely commensurate with the amount of work they put in. A primary reason is the absence of an organized market, with middlemen reaping much of the benefit. 
"People here don't come to know about the rates," says Basanti Devi, a teacher based in Hatai village. "Currently, the production is less so you can't see them [middlemen], but when production is more, they move around from one house to another enquiring about the quantity that people collected and how much of it was for sale." 
Some villagers explain how the informal market chain works. Middlemen—mahajans in local parlance—buy from every household. After collecting the produce—say, mahua—from villages, the middlemen go to the nearest local market where they sell it for Rs 12- 15 for 1 kg of mahua flowers. The collectors rarely get the right price. The closest markets are at least 15-20 km away, and are often not connected by pucca roads. Besides, they lack storage facilities. As a result, villagers are forced to sell their produce to middlemen. 
On the other hand, the government earns considerable revenue from some of the finished products. For instance, while mahua is sold for Rs 50-100 a litre in the market, collectors get as little as Rs 5 for every kilo of mahua flowers they sell. 
James Herenj, the state convenor of NREGA Sangharsh Morcha—a national platform of workers, trade unions, organizations and people engaged in implementing the rural employment guarantee scheme— says the state government has failed to provide the required infrastructure for forest products that can be commercially viable. As soon as the produce is collected and processed, he says, it is sold to contractors and middlemen. There are two reasons for this: One, most of the forest products have a relatively short shelf life; and two, there is a near absence of a proper collection mechanism or availability of storage centres. The same products, when sold in other states like Odisha, fetch 6-7x more income, and greater revenue for the state, according to Herenj. The problem, he says, can't be resolved unless cooperatives are established. 
To break the monopoly of state governments and forest departments over the forest produce, in 2013-14, the United Progressive Alliance government had launched a scheme called the Mechanism for Marketing of Minor Forest Produce through Minimum Support Price & Development of Value Chain for MFP. It was aimed at helping tribal communities by institutionalizing various processes involved in the value chain: Training, sustainable collection, procurement, infrastructure, marketing, etc. However, the scheme saw several setbacks once the Narendra Modi government came to power in 2014. For one, prices of several minor forest products were slashed. Moreover, guidelines were introduced in 2017 that required forest dwellers to participate in extensive surveys, further complicating matters. Also, funds to set up value chains constantly dwindled. 
Another programme, called the Pradhan Mantri Van Dhan Yojana, includes the setting up of Van Dhan Vikas Kendras. These are community-owned centres responsible for aggregating, processing and packaging forest produce. 
That's all very well, but how are things playing out on the ground? 
Though the state government's website notes that there are 39 such centres in Jharkhand—two in each of the districts this writer visited (Latehar and Palamu)—none of the people the writer spoke with were aware of their existence. 
"The impact of Van Dhan Kendras is unknown, or at best marginal. These also suffer from a lack of funds," says Sudhir Pal, the coordinator of Jharkhand Van Adhikar Manch, an organization working on forest rights. 
Requests for an interview sent to the regional office of TRIFED—the nodal agency for the implementation of the Van Dhan scheme—and the Jharkhand State Livelihood Promotion Society (a state government wing) did not elicit a response. 
"Despite numerous relief [schemes], the systematic marketing of the products remains elusive and suffers from a lack of government interest to provide incentives to promote some of these products that are available on a large scale," says Monippally, quoted earlier in the story. 
In fact, poor implementation is a key reason why most of the schemes and laws aimed at helping the forest produce collectors do not bear fruit. One of those laws is the Forest Rights Act. 
More harm than good 
Prajesh Jena, the district forest officer of Jharkhand's Palamu district, says the most important law to protect indigenous communities from the effects of climate change and dwindling forest produce is the Forest Rights Act, 2006, as it recognises their rights over forest lands. 
However, its implementation remains abysmal. 
In Jharkhand, a total of 21,175 square km could be potentially claimed as "community forest resource"—common forest land traditionally conserved for sustainable use—by 12,516 villages, according to Ashoka Trust for Research in Ecology and the Environment, a Bengaluru-based nonprofit. But there are impediments. 
"Firstly, rights themselves have not been conferred, despite people living and using forest land for generations," says Monippally. "Even when rights are conferred, people don't get usage rights over the forest produce, or the economically profitable items aren't listed."
"If people don't have rights on their land, how will they respond to climate change?" says Tushar Dash, an independent researcher based in Odisha. "The schemes and policies [to respond to climate change] will follow from ownership rights." 
The Forest Rights Act gives ownership rights over non-timber forest produce, which include accessing, collecting, using, adding value to and processing such products. Further, gram sabhas—village councils—have the authority to sell such produce and issue the transit permit to take them out of the forest for sale. 
"In actual implementation, non-timber forest produce rights aren't fully recognized, meaning that the titles that people receive mention only a few such products and leave out the important ones like bamboo and tendu leaves," says Dash, adding that even in cases where people have received these rights, states maintain their monopoly, limiting access to forest produce. 
A study carried out in Jharkhand by Tata Institute of Social Sciences also points out several issues with the implementation of the Act: "arbitrary rejection of more than thousands of claims without giving written explanation to the claimants", insistence "upon a particular type of evidence...to process the claims" and "diversion of forest land for non-forest purposes when claims are pending and gap in the claimed and recognised area." 
Requests for an interview with L. Khiangte, additional chief secretary of the state's Department of Forest, Environment and Climate Change, went unanswered. 
Another worry is the plantation initiatives in the state, which seem to be doing more harm than good. 
The state government has launched plantation drives such as the Birsa Harit Gram Yojana. Despite questions about their effectiveness, these programs are pushed as a climate change solution. "Plantations have been destructive in the regions. The natural vegetation is cleared to make way for plantations, most of which don't survive," says Monippally, who has worked in various districts across Jharkhand. 
Dash agrees. "We are moving from forest foods, habitats and product-rich landscapes to monoculture plantation landscapes", which is changing the dynamics between the forests and people, he says. 
Meanwhile, the indigenous communities of Jharkhand, are desperately looking for respite from the looming threat of drought, with little hope of any support.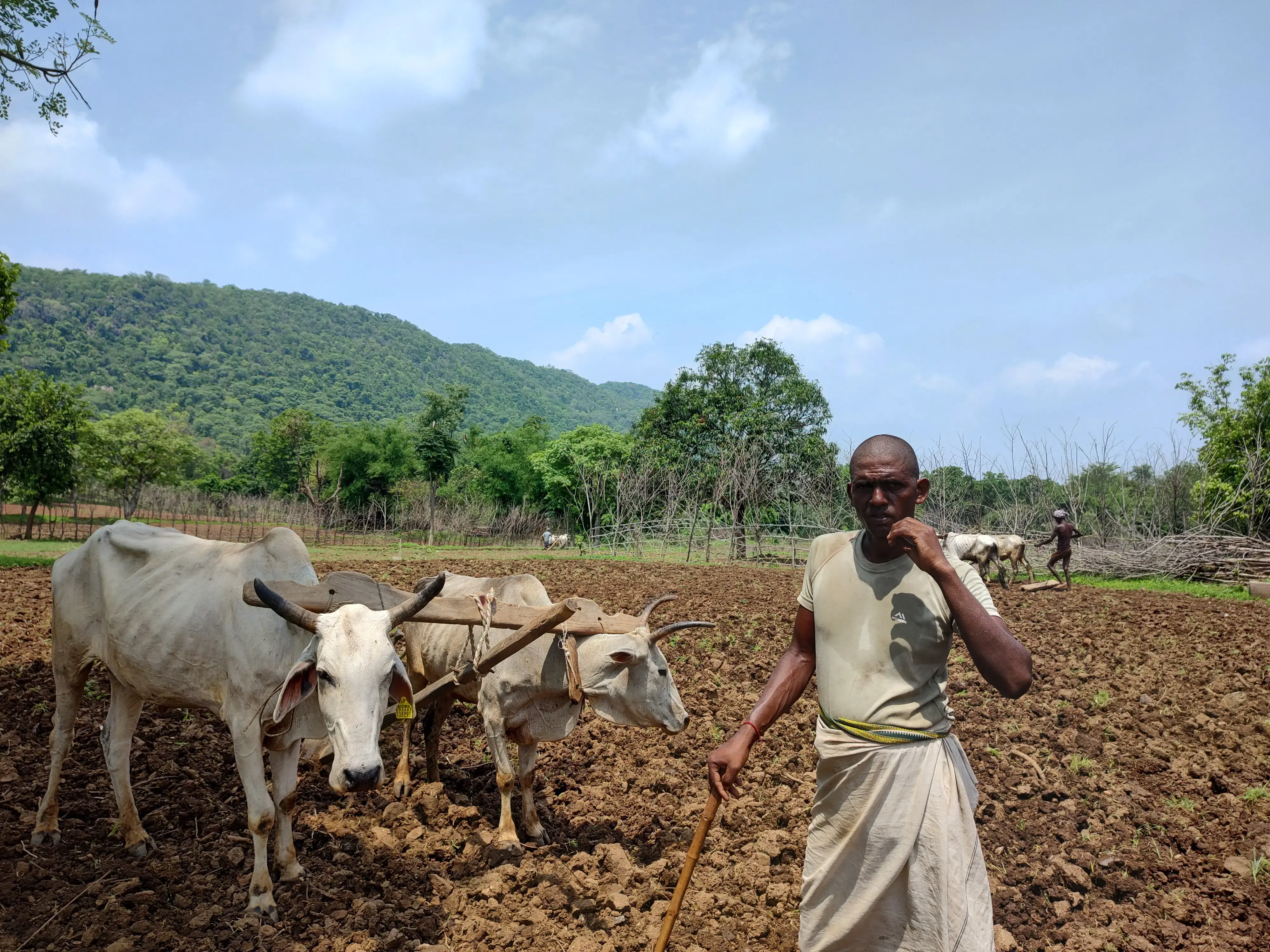 "Had a drought-relief scheme been announced here, we would have applied for it. But it hasn't been announced this year," says Nirmal Telra, who is from Dadichapar, a village of about 35 families belonging to the Birjia community, a "particularly vulnerable tribal group". 
Worse, farmers have a hard time accessing drought relief even when it is announced. Last year, the state government had promised a compensation of Rs 3,500 for each drought-affected farmer. "Despite there being too much paperwork—online and offline—we didn't receive anything. Moreover, it is not easy to file these [documents]. We first spend Rs 60-70 travelling in shared rickshaws or hitching a ride on dilapidated buses, and then we spend money at the [government] office," He added that none of the 15 to 20 families who had applied received anything. 
Since it is getting harder to survive here, he says, several people have migrated to southern Indian states such as Kerala, Telangana, Karnataka and others for better wages. "We can't tell them not to leave since there's no work in the village." 
Meanwhile, Sukhmani Devi continues with her song, "Urad [pulse], bodi [beans], madua [millets]—all taste great, but mahua is an essential. It is for life." 
RELATED INITIATIVES