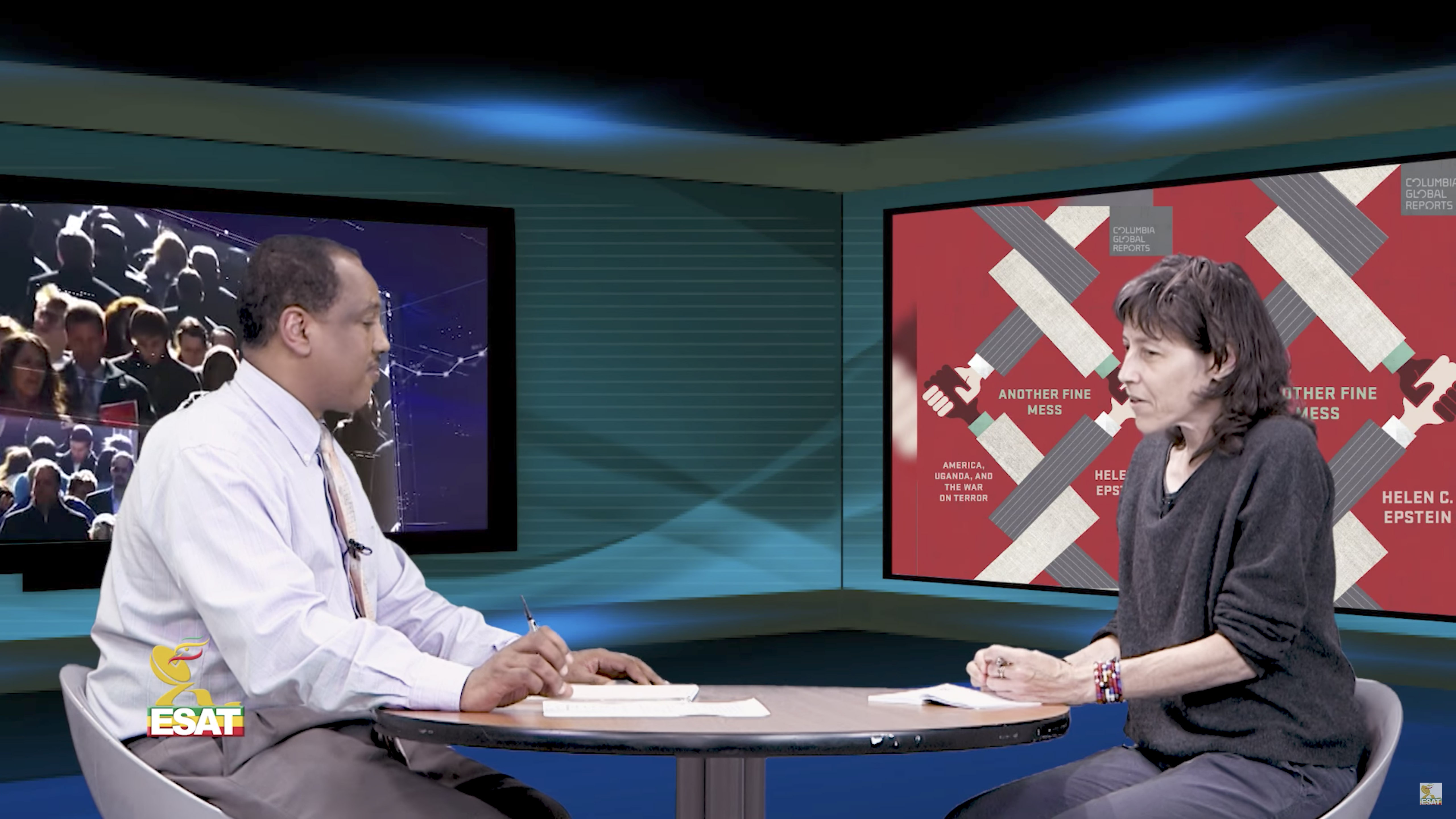 At the end of the Cold War the U.S. formed dubious alliances with a host of African dictators who, while promising to fight terrorism, "stoked up six wars in eastern and central Africa that left millions dead and fueled the rise of the vicious Somali terrorist group, Al-Shabaab," writes grantee Helen Epstein, in her new book , "Another Fine Mess: America, Uganda and the War on Terror."
At the eye of the storm for more than 30 years has been Uganda's Yoweri Museveni.
"Since his rebel insurgency took power in 1986, his government has received $20 billion in development assistance, an unknown amount of classified military aid, and $4 billion in debt relief. At the same time, Uganda's benefactors have allowed Museveni to shape events to serve his own bloody ambitions. The result has been mayhem in Rwanda, Congo, Sudan, South Sudan, Somalia and Uganda itself."
Epstein discusses her new book and the future of U.S. policy in Africa with ESAT host Abebe Gellaw.
RELATED ISSUES

Governance

Issue
Conflict and Peace Building
Conflict and Peace Building