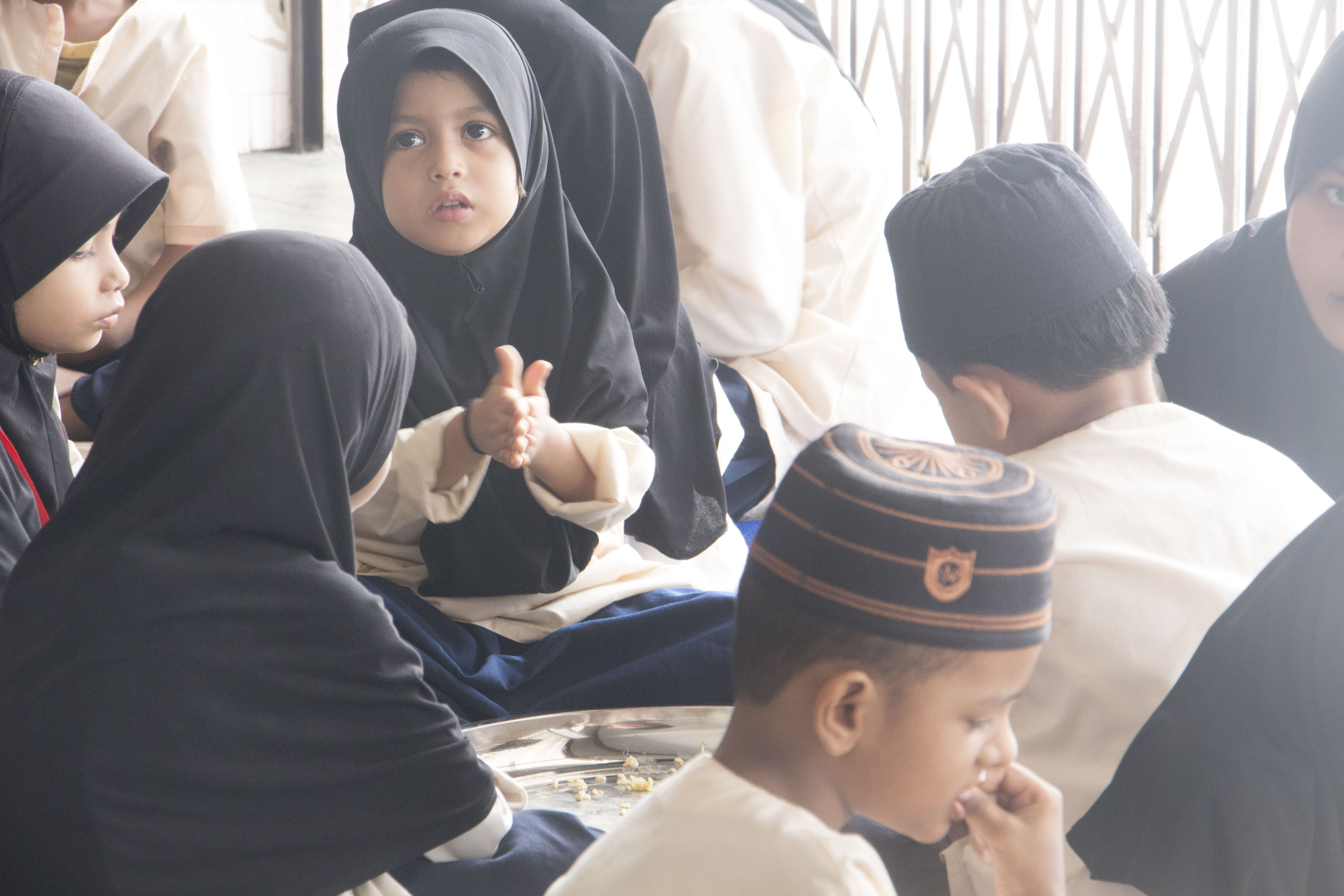 KUALA LUMPUR, MALAYSIA–As he stepped out of Kuala Lumpur International Airport seven years ago, Mohammed* remembers feeling an overwhelming sense of calm.
It was an unfamiliar feeling for the 12-year-old from Aleppo. When the Syrian revolution broke out in 2011, his father feared the protests would reach their city and moved the family to Damascus. But the neighborhood where they rented a house soon came under attack, and in July 2012, Mohammed's family decided to flee the country.
Unlike most Syrians, they didn't go to neighboring Turkey, Lebanon or Jordan. In Aleppo, Mohammed had Malaysian neighbors who had since returned home and invited the family to join them. Malaysia is one of the few countries that allow Syrians to obtain a visa upon arrival. The family was able to fly to Kuala Lumpur, register as refugees with the U.N. refugee agency, UNHCR, and embark on a new life. Mohammed hoped for a good job for his father, a nice house like they had in Syria and to continue his education.
His hopes were short-lived. In a country with few protections for refugees, Mohammed was soon faced with a life of exhausting work shifts and run-ins with the authorities.
While Malaysia is not a country often associated with sheltering refugees, there are some 152,400 living there, while estimates of the unregistered refugee population range from 40,000 to more than 100,000. The vast majority come from Myanmar, including 66,000 Rohingya refugees, followed by Pakistanis, Yemenis and, more recently, Syrians. In 2015, Malaysia pledged to take in 3,000 Syrian refugees over three years.
Their status in the country is complicated by the fact that Malaysia has not signed the 1951 U.N. Refugee Convention and has no national refugee law or policy. Whether refugees are registered with UNHCR or not, they cannot work (beyond a small pilot scheme for Rohingya refugees) or send their children to government schools. The wait to register as a refugee can take years. The large number of refugees coming from Myanmar has made the process sluggish, with 56,300 asylum claims pending at the end of 2016.
Once registered, refugees receive a card from UNHCR that provides them with some benefits. While registered and unregistered refugees are equally liable for arrest or deportation under Malaysian law, showing the UNHCR card to police or immigration officers can sometimes provide some protection, depending on the whims of the officers.
Refugees often work in the informal sector, where they face exploitation, including extremely low wages and long working hours, and sometimes, no wages at all, according to the UNHCR office in Malaysia.
Malaysia is a "living hell" for refugees, said Ronald Sutedja, a counselor for the Malaysian Social Research Institute, a refugee support group. "Based on my experience, I don't think [and] I will never think that Malaysia is a good choice for refugees."
Out of School, Into Work
Children like Mohammed are the collateral damage of such policies. UNHCR supports a "parallel school system" mostly run by faith-based and charitable groups. But they often don't provide certification, and few refugees are able to continue to secondary schools. UNHCR estimates that only around 30 percent of refugee children of school age in Malaysia actually go to school.
When he arrived in Malaysia, Mohammed signed up at an NGO-run school in the state of Selangor, mostly for refugees from the Middle East. He loved getting to know the other Arabic-speaking refugees, but soon became frustrated by the quality of the education and worried it would be of little use without certification. "Teachers are not coming every day, and kids go just to have fun, not to study," he said. Then Mohammed's father fell ill and had to stop working. After a few months, he dropped out of school.
Mohammed, still just 12 years old, and his older brother went to work to support their family. Mohammed took a job washing dishes at a restaurant in the International Islamic University Malaysia, earning 20 Malaysian ringgit (about $5) per day for 12-hour shifts. When he went to a nearby mosque to pray, he would often doze off and have to be woken up by his boss. Yet Mohammed was a fast learner, and was promoted to be a cook and later a cashier.
While there are few statistics on child labor in Malaysia, refugee advocates say it is widespread and a major barrier to refugee education. With their parents unemployed or earning low wages, children are under pressure to work in malls, construction sites and restaurants, says Tawk Lian Sang, a volunteer refugee teacher at a Kuala Lumpur school educating Chin refugees from Myanmar.
Those who do stay in school face many challenges, including doing homework in cramped accommodation. Many of Sang's students live in apartments shared by four or five families with tiny rooms and shared living facilities, and find it impossible to find space and quiet to study.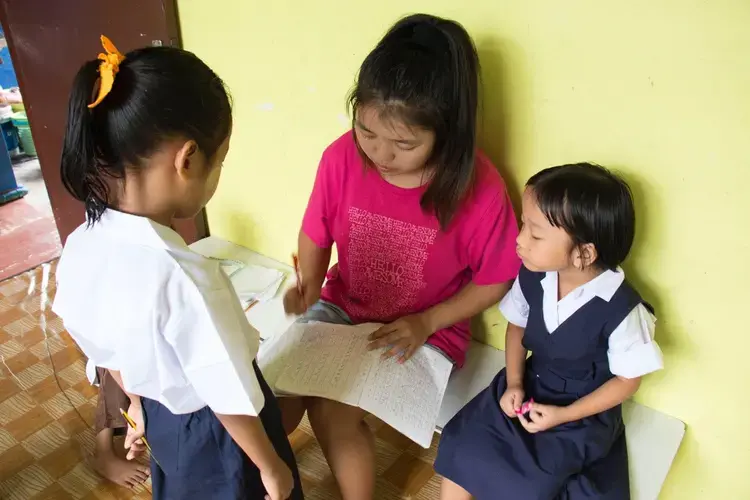 Some students face bullying, like 14-year-old Iraqi refugee Ahmed*, who loves his Iraqi community school. However, Ahmed often comes home from school disheartened because Chinese and Malaysian students called him a terrorist or accused him of creating problems in Malaysia. "I like Malaysia, but some Malaysians are not good to me," he said.
In the under-resourced parallel school system, often teachers cannot speak the languages of their students. If older students don't speak English, they have to join elementary classes with much younger children and quickly become demotivated, says Arshad M. Khokhar, principal of the Light of the World Refugee School, which has around 100 primary and secondary students. Yet Khokhar emphasizes that his refugee students are eager to learn; so much so that they complain when the school observes public holidays.
Refugee children are often even more motivated than Malaysians to excel in their studies and make a success of their lives, says Kenny Ng Suet Choon, counselor at Malaysian Social Research Institute. "They really study hard and they're smart students. But because of the lack of opportunity, they can't get all this [success]," he said.
Risk of Arrest
The fear of arrest by the authorities plagues the lives of refugee families, making both work and education a risk. At Khokhar's school, 13 students and two teachers were arrested on their way home from class for not having UNHCR cards a few years ago. The school pleaded with police for their release and obtained a letter from UNHCR to prevent further arrests, but parents remain terrified for their children's safety.
Mohammed was arrested at the restaurant in 2014. He was held in a crowded jail cell for nine days before he was released. "Until now, I still feel like I'm in a jail," he said. He went back to washing dishes, but he missed his studies and just "holding books," he said. A couple of years later, when he was 16 years old, Mohammed met a Malaysian doctor at a refugee clinic who offered to sponsor his education at a private school. He jumped at the opportunity.
Now 18 years old, Mohammed is studying for a U.K. secondary school qualification. After school, he volunteers to teach English and Malay to refugees, and organizes campaigns and fundraisers to help asylum seekers in need. Last November, he set up a network of volunteers to provide workshops and programs to help refugee children better integrate into life in Malaysia. He dreams of becoming a teacher one day.
"I need to study because I still have that dream to rebuild my country," he said. "For me, education is my gun. With education, I can fight and I can destroy the war."
* Name changed for safety reasons.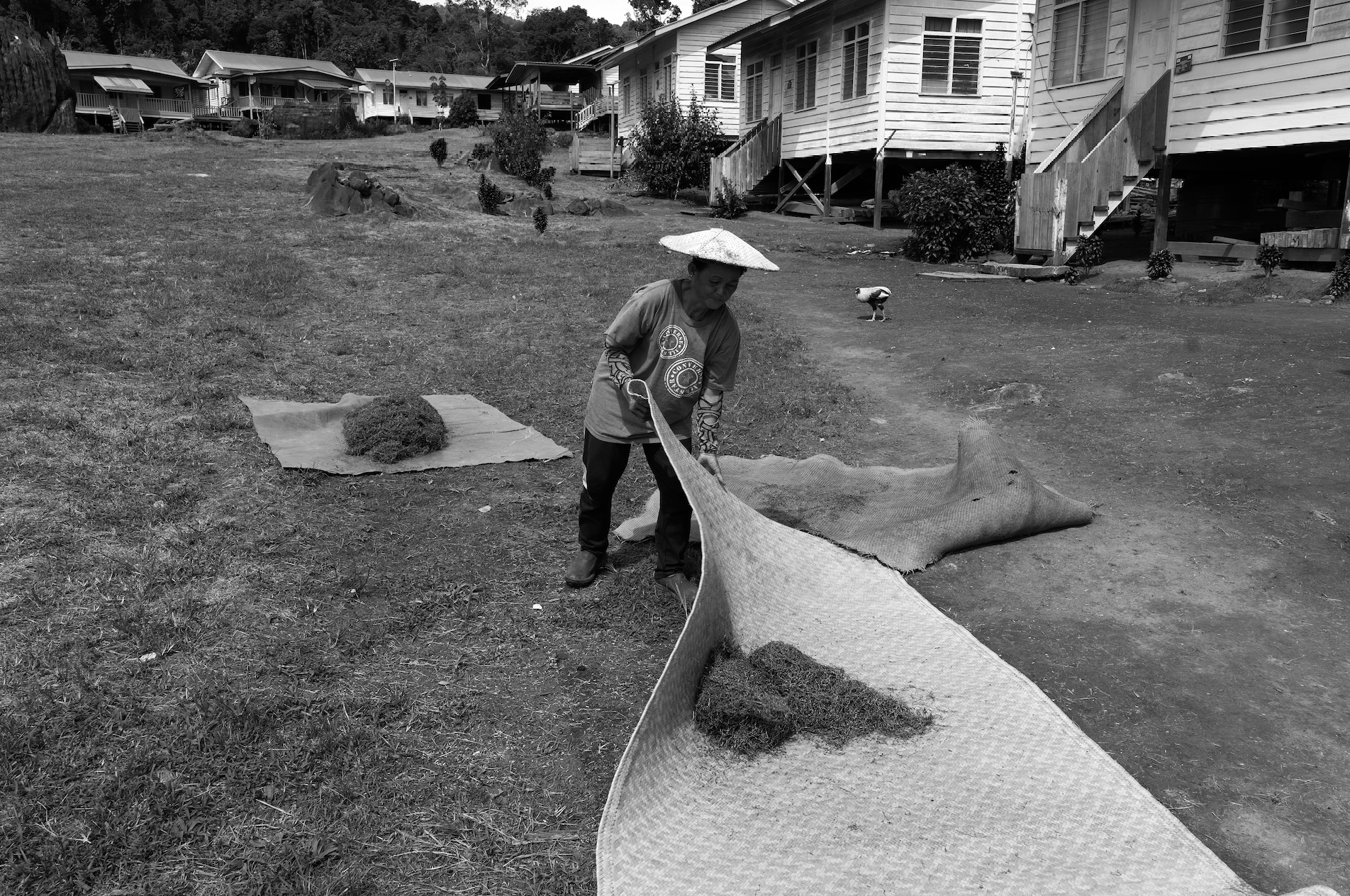 Stuart Franklin traveled to Sarawak, Borneo, in February 2018, to examine the plight of indigenous...
RELATED ISSUES

Issue
Migration and Refugees
Migration and Refugees

Women

Children and Youth