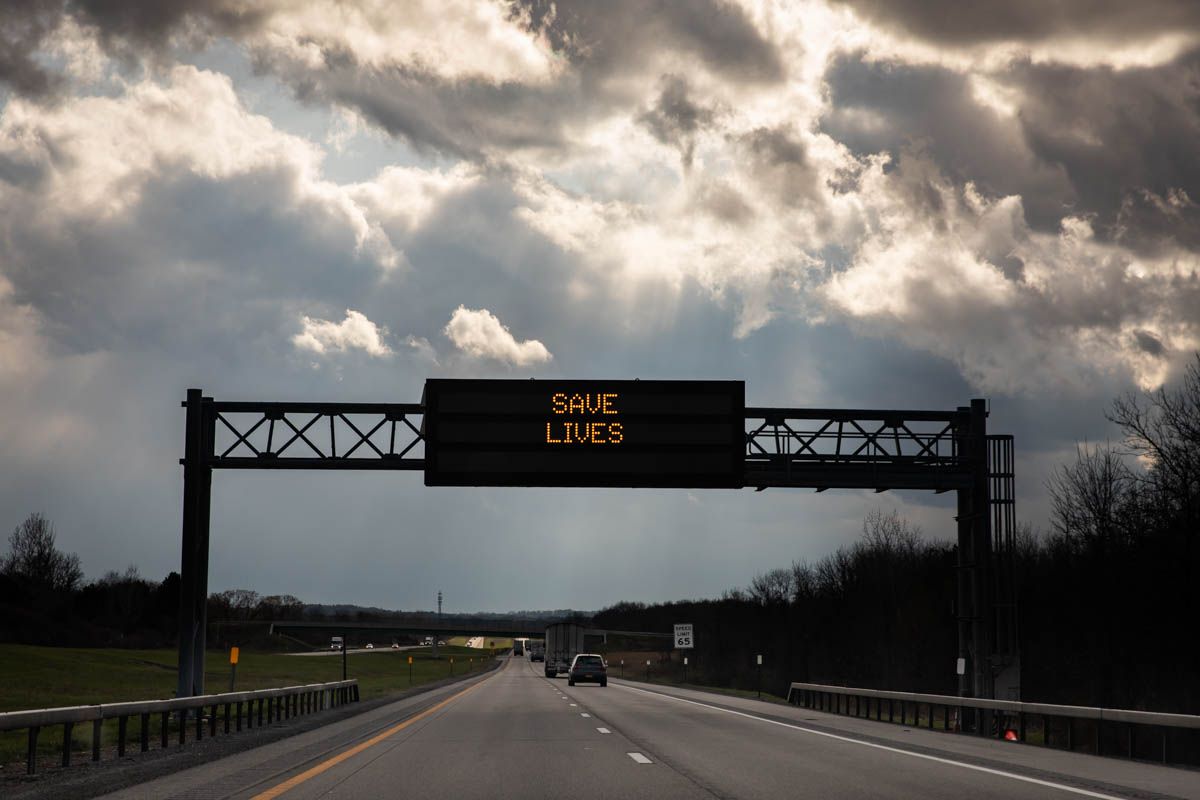 It is my eighth day on the road and I am writing to you from a small town in rural Georgia. I began this trip with a seemingly simple question, but the interactions and conversations I've had have spurred others about inequality, marginalization, immigration, racism, politics and power. 
In many ways, it is a privilege to stay home. In the some 1,680 miles driven so far, I've seen firsthand that those often least appreciated and respected and those working the longest hours for the lowest wages are now the stitching that holds our nation together.
A friend and mentor recently asked what I was doing in lieu of being physically near those I photograph. As someone who likes to get close to people and their experiences this question highlighted one of the challenges of working as a photojournalist during the coronavirus pandemic. 
How can you establish intimacy from a distance? 
Is approaching people with an honest desire to learn, a readiness to spend time and a willingness to really listen enough? Can words bridge a physical divide and lend us a hand into individual lives?
To me, this effort is as much an ethnographic study as it is a visual project. I think of Dorothea Lange who used images and words together, not just to record, but also to discover and explore ideas.
Consider these portraits and captions my field notes, the beginning of something that is still taking shape. The faces are of those who I've had the privilege to spend time with and the captions their words. 
This is an initial dispatch from an ongoing inquiry; I've about two weeks left on the road and would value your thoughts and, should you be an essential worker and want to connect, please reach out. 
Onward.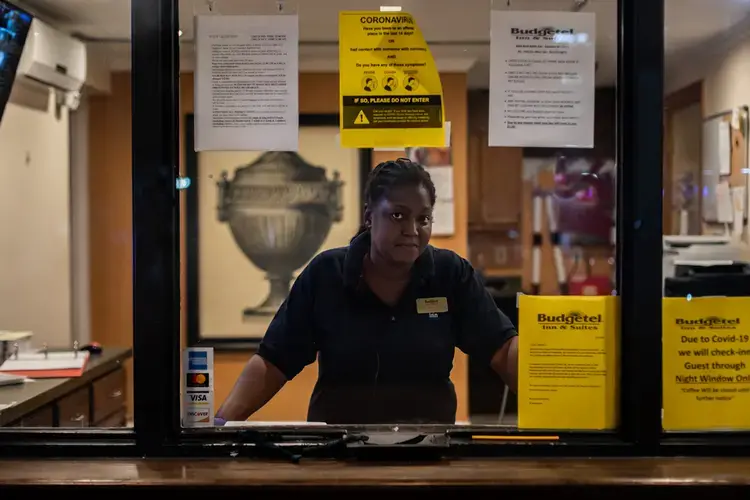 Cristena, 35 // Raleigh, NC "I've been working here for about 4 years and make $8.25/hr. It's pretty good work. Simple, easy and I do think it's essential. People still need a place to rest their heads and I get to be the person to help them get that." 
"I'd say the nicest thing I've seen so far is a pastor came in last week and paid for a full week for a young lady. She started crying and just had a big smile on her face. He comes every week to pray for the people and just help out however he can. She is a single mom and is really struggling. They cut her hours when all of this happened and wasn't able to pay for both food and to live here. What some people don't understand is that some people live here for weeks and sometimes longer because they have nowhere else to go."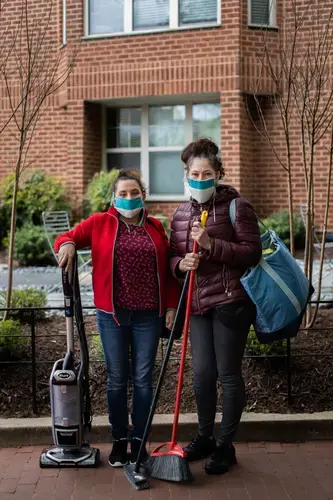 I met Karina, 25, from El Salvador and Yanira, 46, from Guatemala in Washington, D.C. Both women live in Maryland and come into D.C. everyday to clean houses for a contract company. "Today, we work at 6 in the morning and go home at  7 or 8 at night. They pay us $9 dollars per hour."
The minimum wage in Washington D.C. is $14.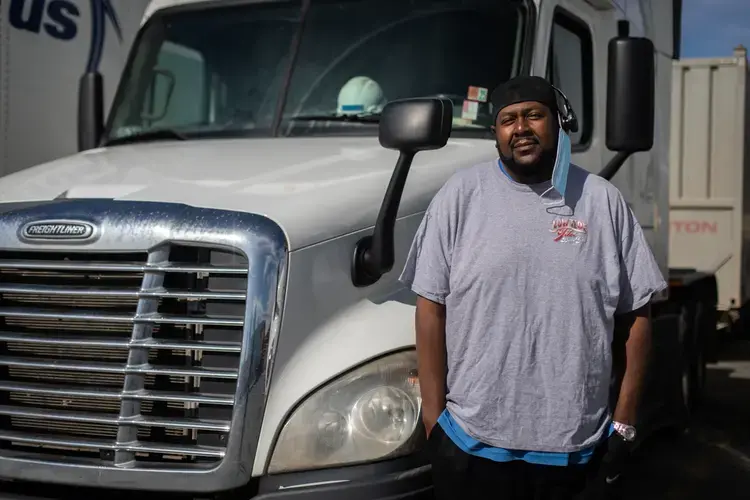 Kenny, 52 // Truckstop in Hartford, NY "I've been driving trucks for about 18 years now. Y'know, I don't love it, but it's good work. It pays the bills. Driving for Walmart is the worst. After that is Amazon. We can't park on their properties...they put boots on our trucks. Years ago, Walmart would be okay for overnight parking, but now they don't respect us. I've even seen people get booted in these times.
I live in the Poconos area with my wife and five daughters. I didn't like it at first; I'm from Harlem and missed the city, but this [the coronavirus] taught me a lesson. I don't want to be in close proximity with anybody. Especially in New York, nobody can be 6 feet away in the city. I appreciate living in a rural area now.
With the virus, I am afraid being out here, but I have my girls and a wife to take care of. I don't have the option to stay home and not work because they say I'm essential. It's tough, but I feel like I'm at least doing something to help people."  
Latonya, 37 // Baltimore, MD "I've been working here at Dollar General for about seven months now. I only make minimum-wage, but it's better than no job. I do believe this work is essential because we sell a lot of things that people need to survive: food, clothes, household supplies ... diapers. I am afraid that I might get sick, but even if I could stay home I don't want to. It's important to be here."
This is an excerpt. Visit Maranie Staab's website to see the complete dispatch.