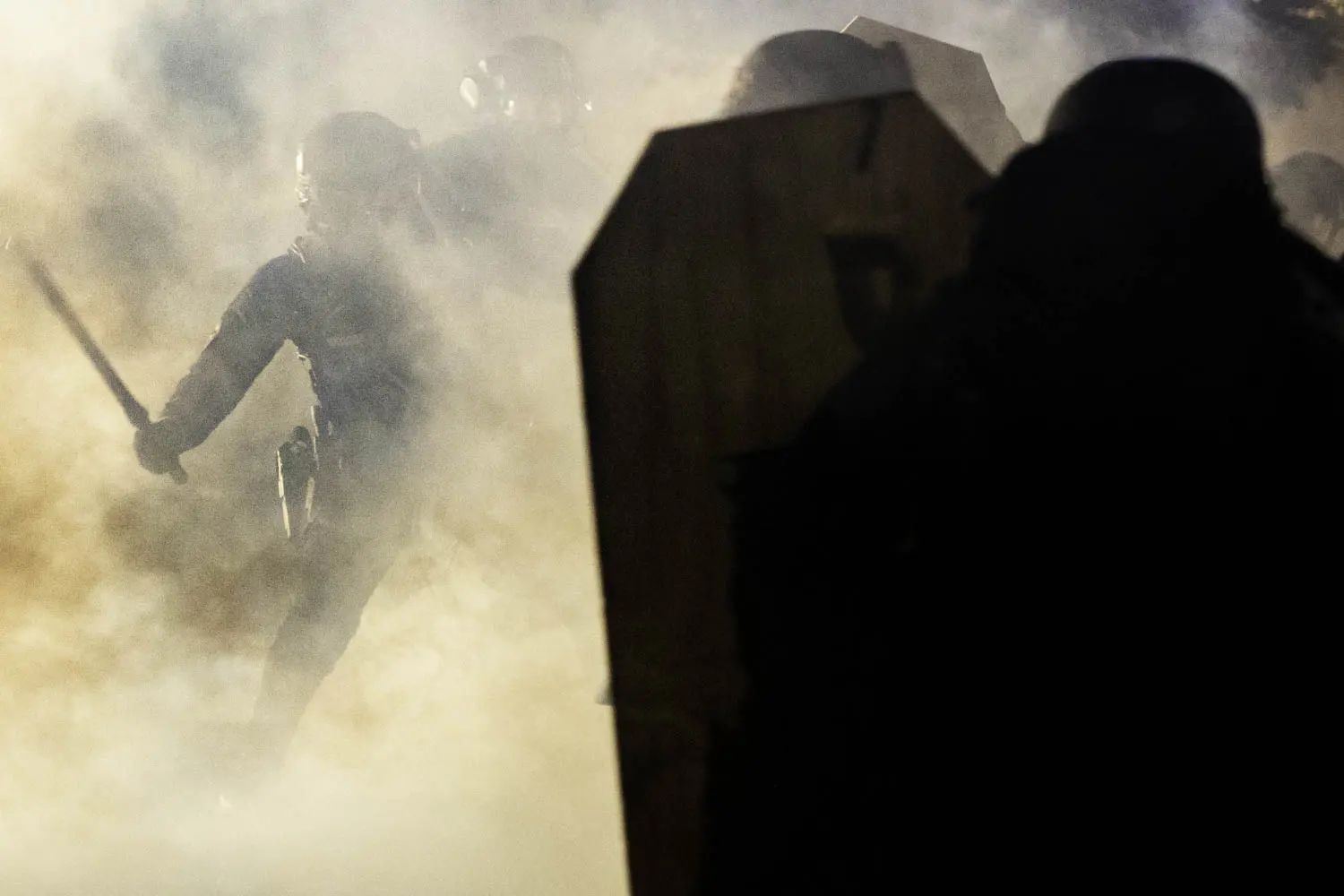 A Portland Police officer wields a billy club against a protester amidst a cloud of teargas outside of the North precinct in Portland, Oregon.
A Portland Police officer makes a violent arrest in the early morning hours of August 9, 2020. The protester, Matthew Anderson, was pulled from a group fleeing on the sidewalk, pepper sprayed in the face while being held down, and arrested.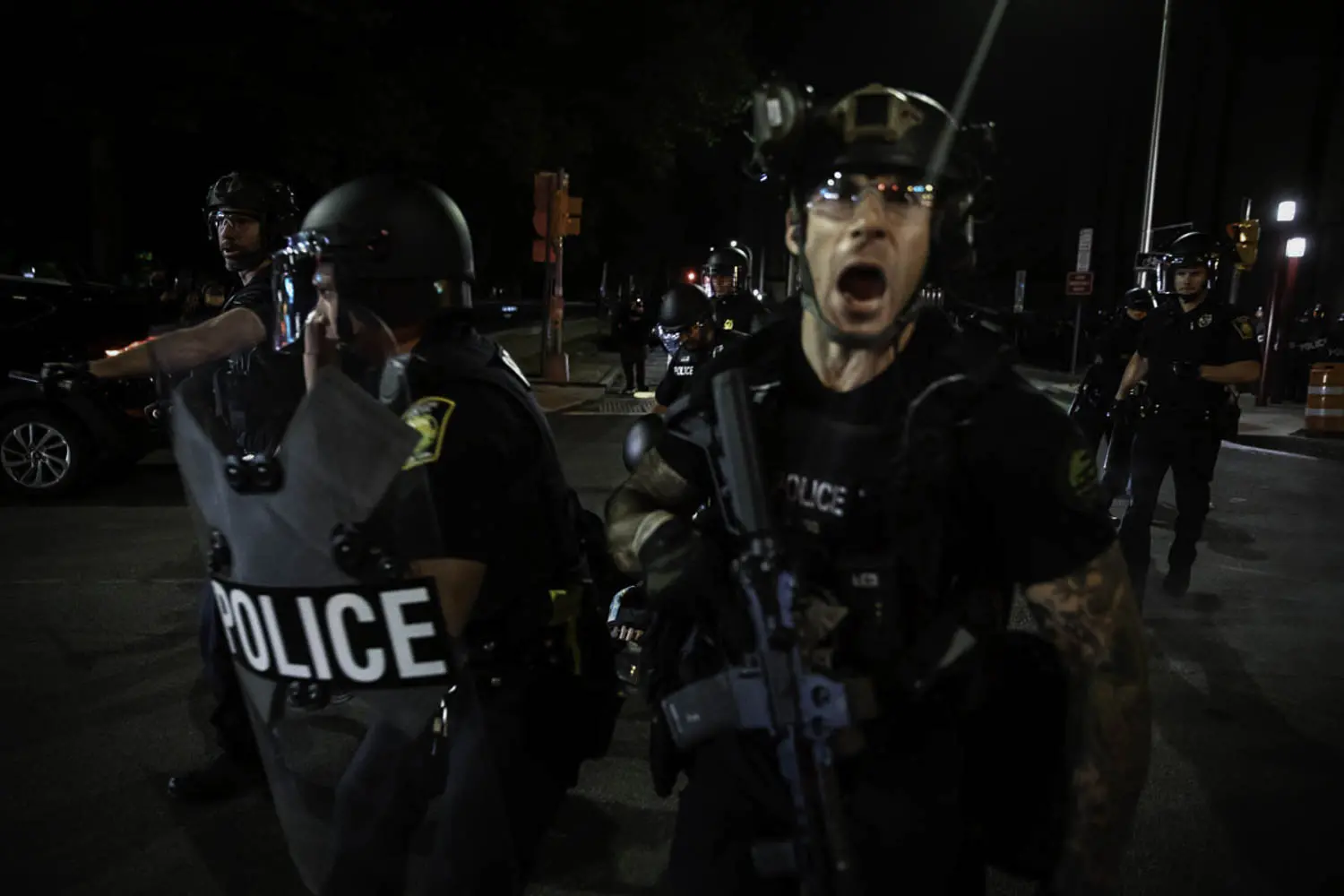 A Syracuse Police officer yells at members of the press during a protest on May 30, 2020.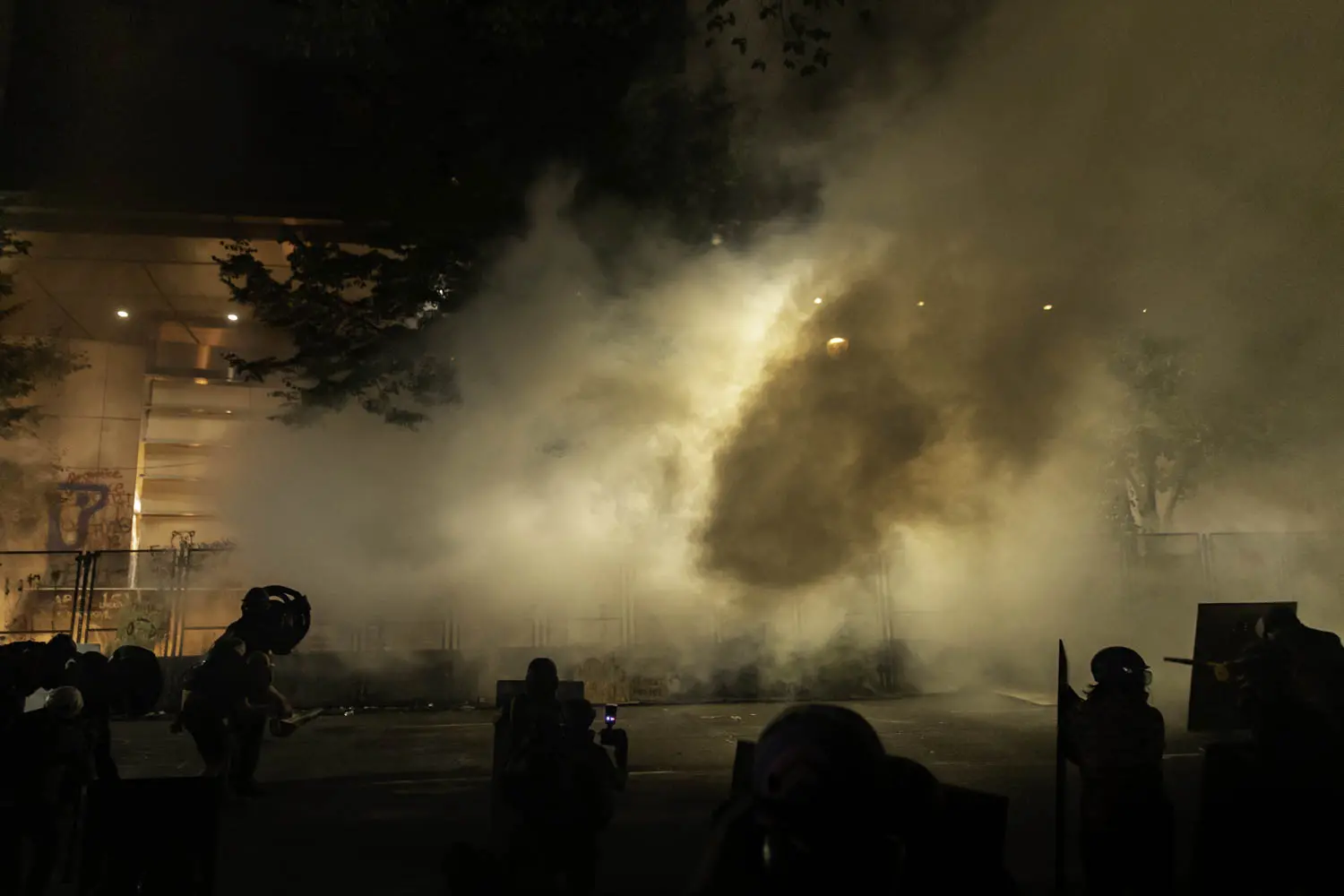 A cloud of teargas obscures the view of the federal courthouse in downtown Portland, Oregon. Tear gas, a chemical weapon, is banned in warfare but is allowable in law enforcement and continues to be deployed by law enforcement in an attempt to control protests.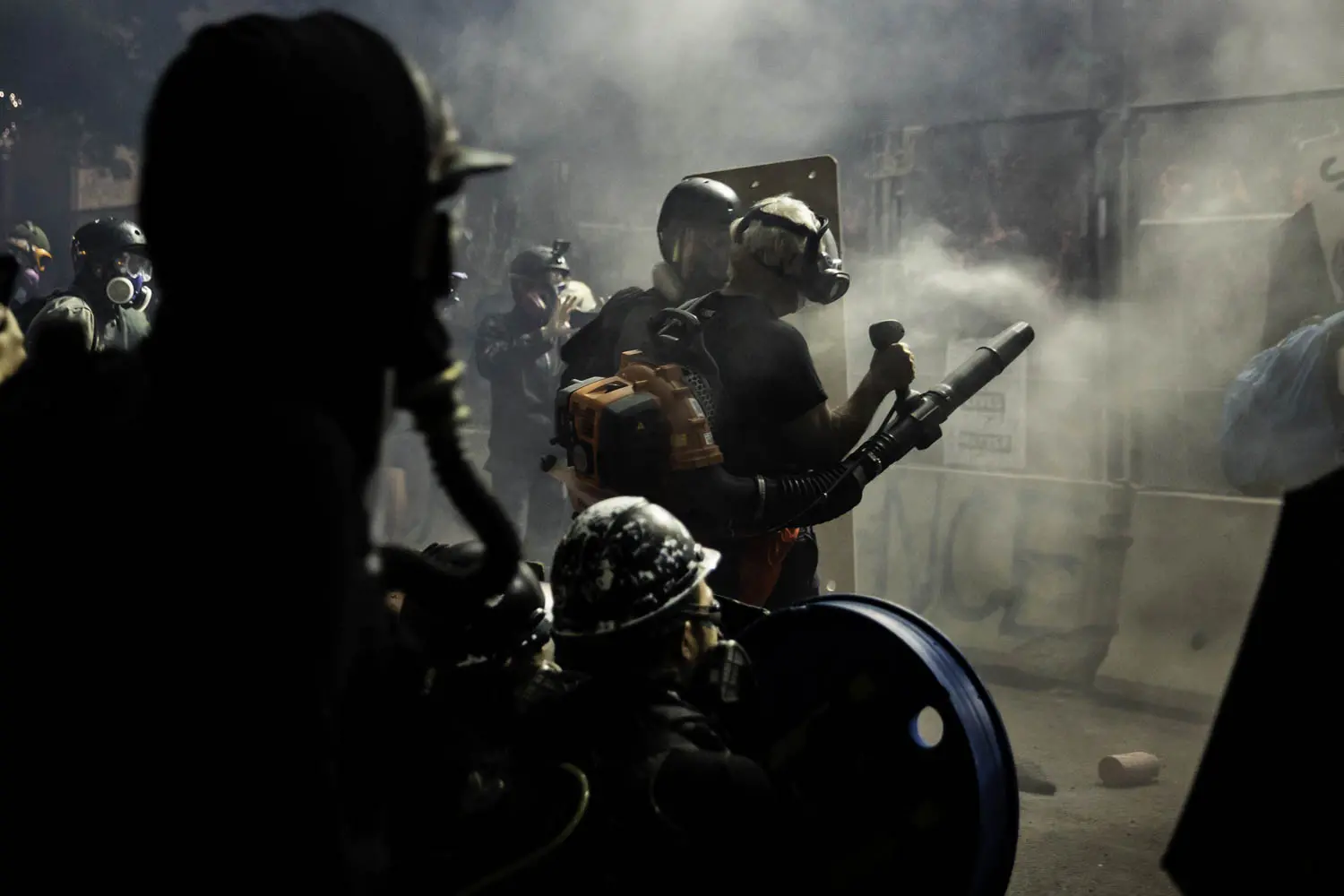 "I'm aghast at the federal troops. It's such a violation of the Constitution. But we're here and there's no way the protesters are going to wear down or get frightened," said Peter Buck, 74, from Washington state, who traveled with his leaf blower to join protesters in Portland, Oregon. "The next place he [President Trump] sends federal troops, I'll probably go there with my leaf blower too."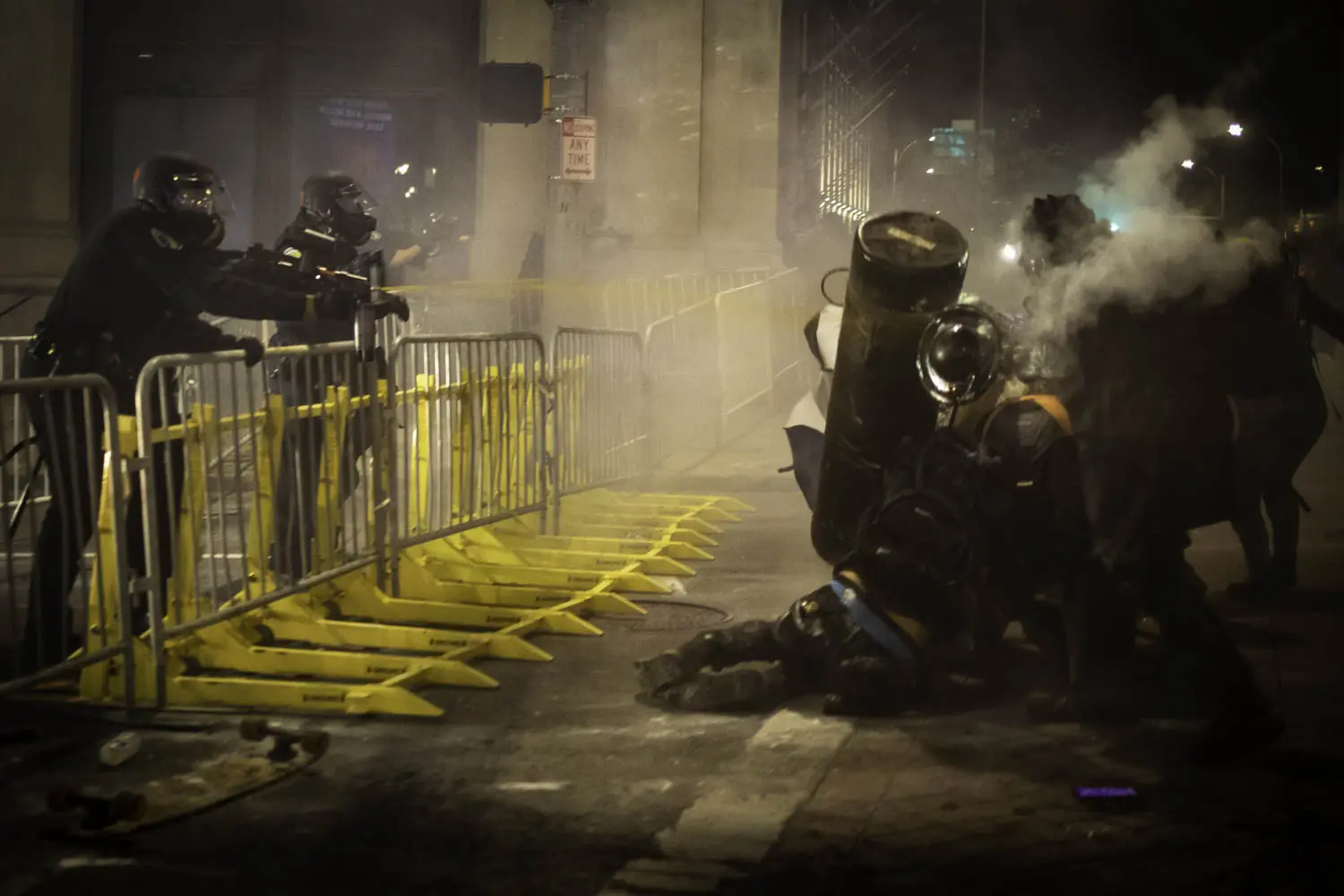 Rochester police use pepper spray, "less-lethal" munitions, and teargas on protesters during the fourth night of protest following the release of video showing the murder of Daniel Prude in Rochester, New York.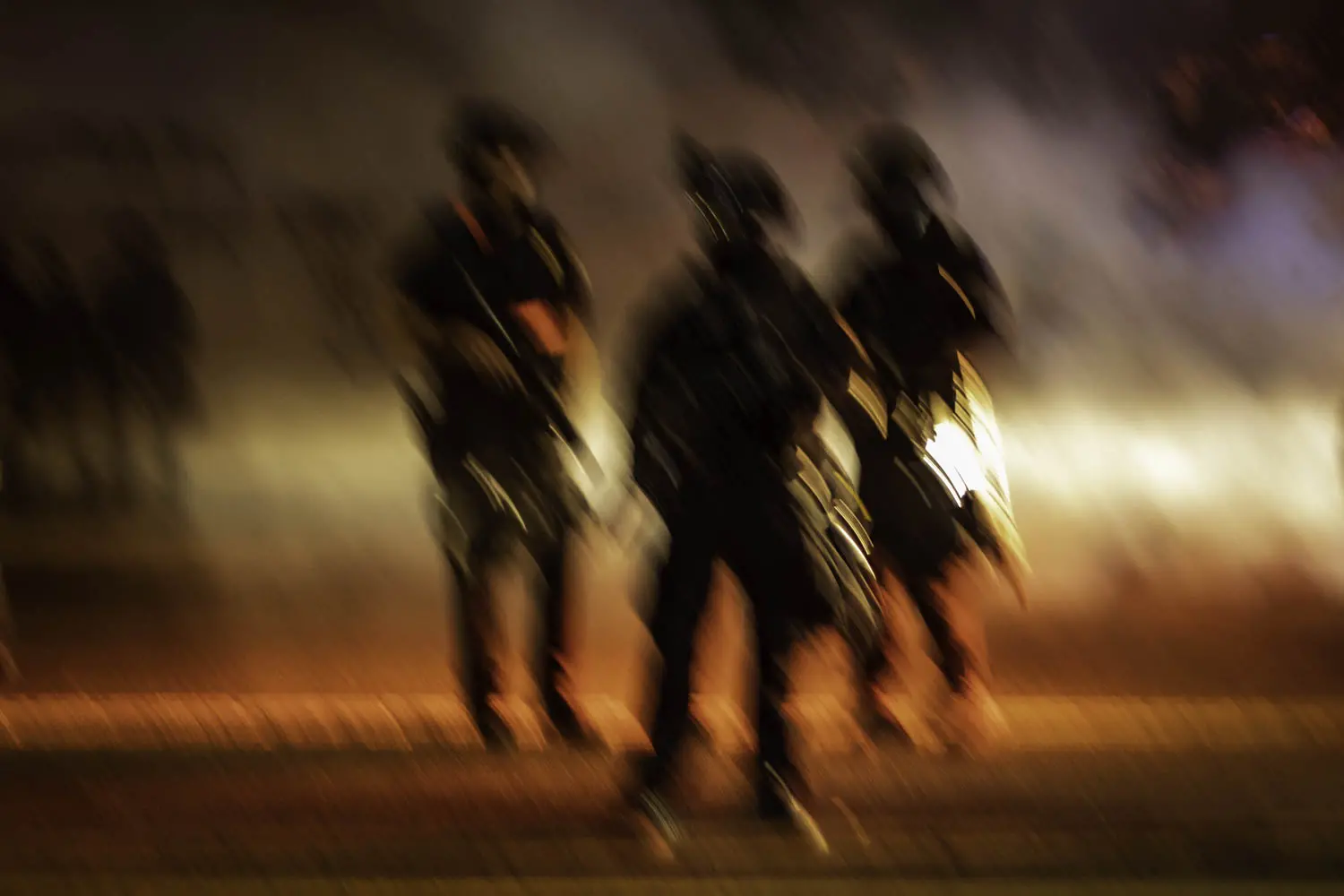 Portland Police officers in riot gear stand assembled amidst teargas after making numerous arrests on the night of September 29, 2020.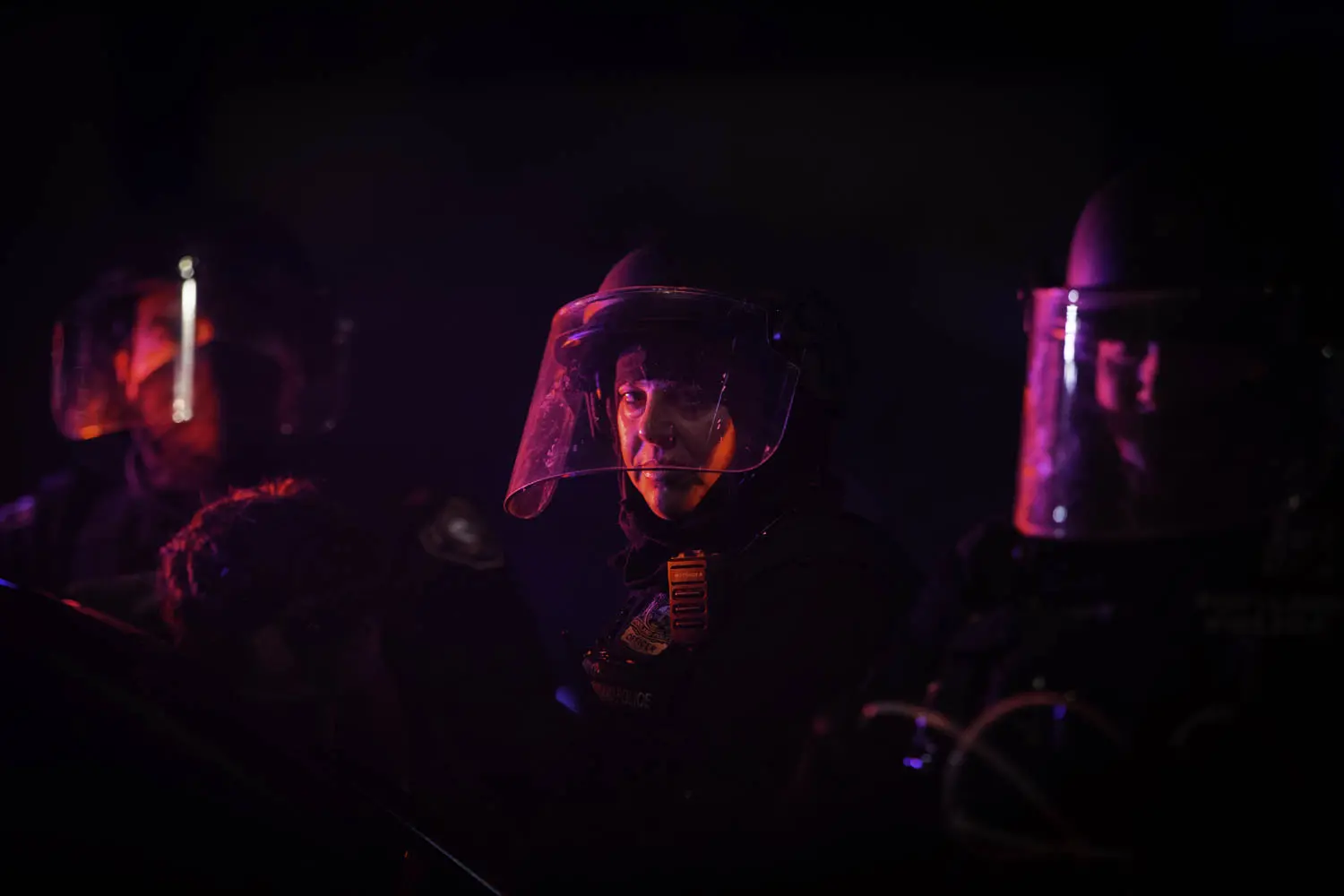 A Portland Police officer looks up while arresting a protester in Portland, Oregon.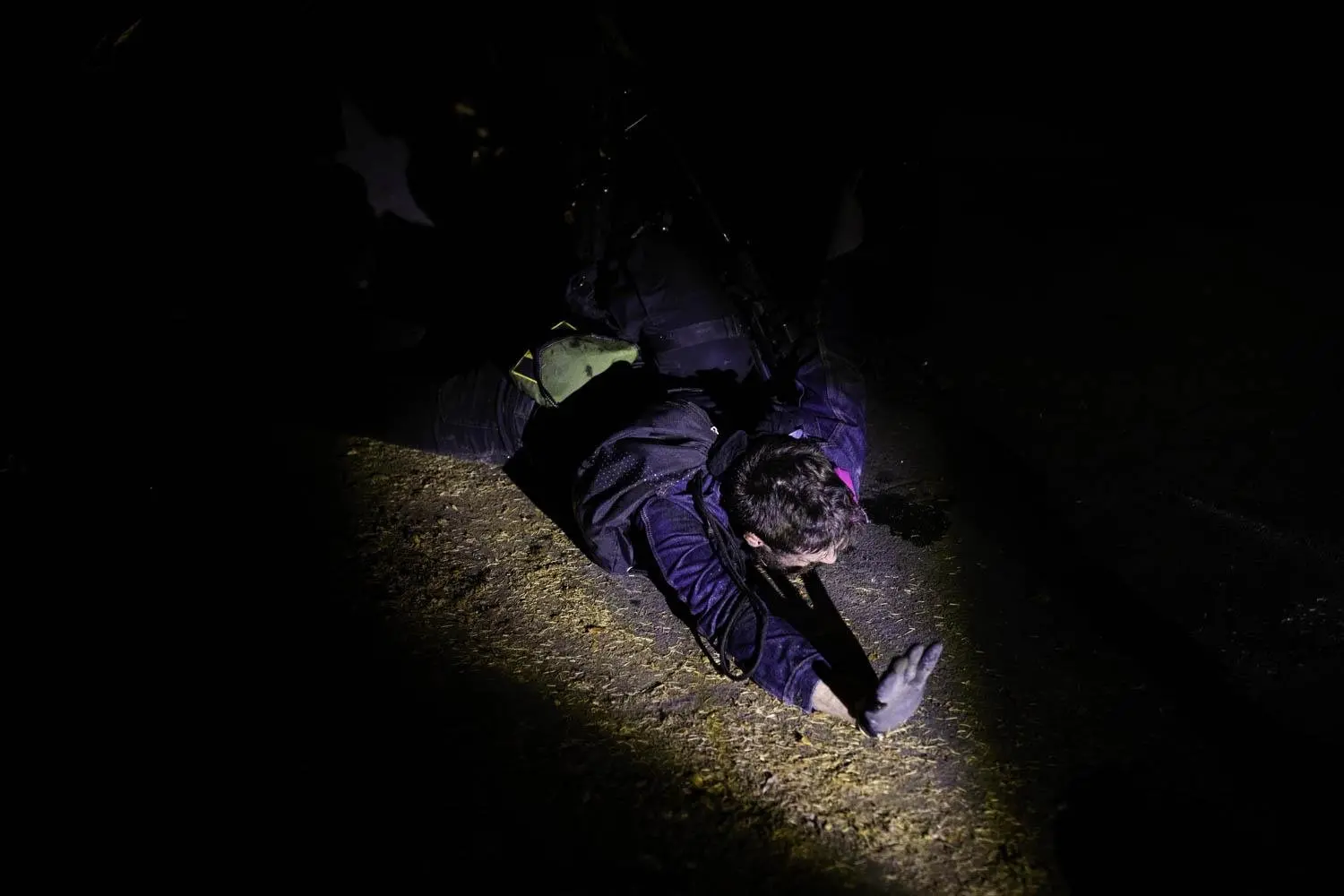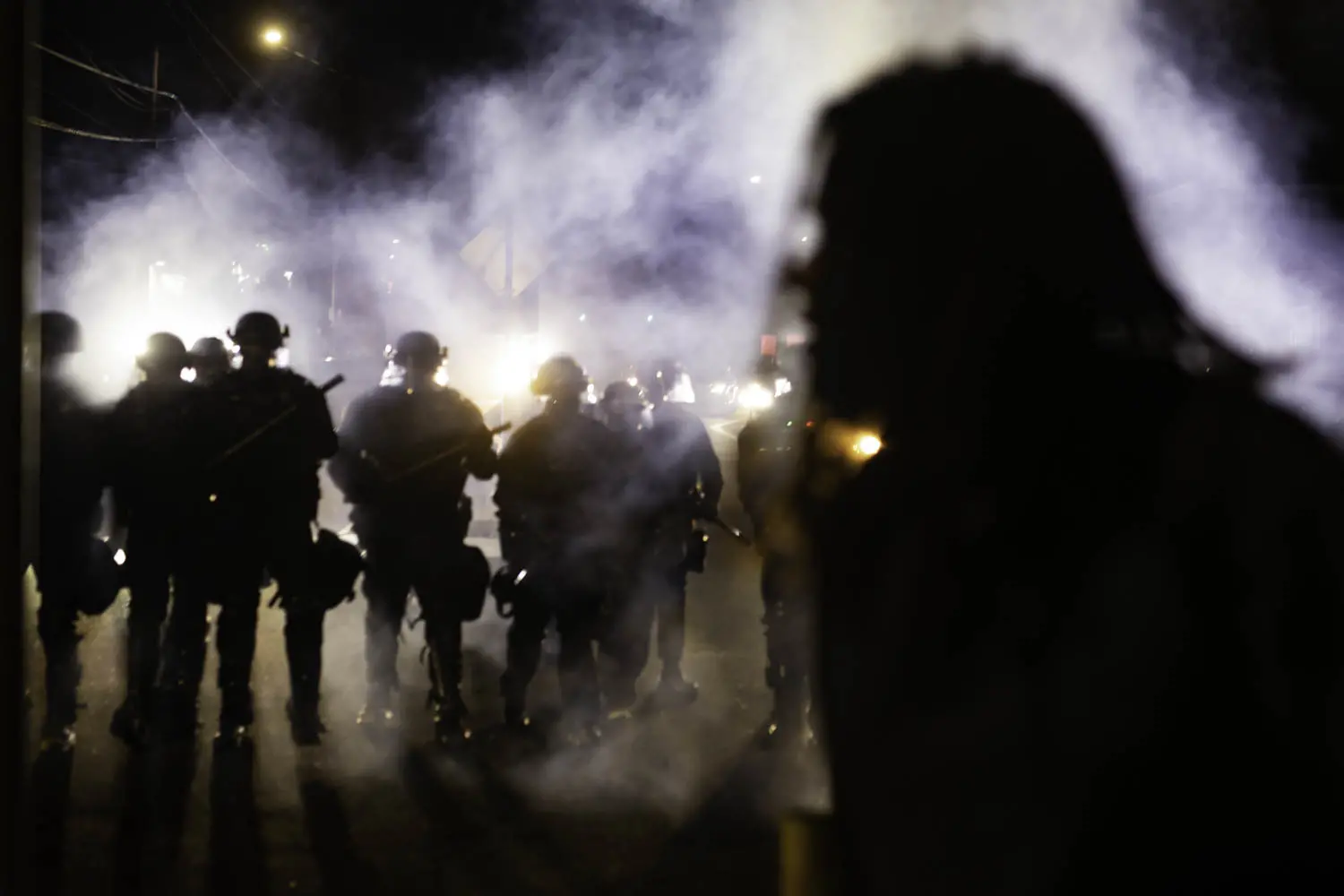 A protester crosses the street as a line of Portland Police officers approach amidst a cloud of teargas on the night of August 9, 2020.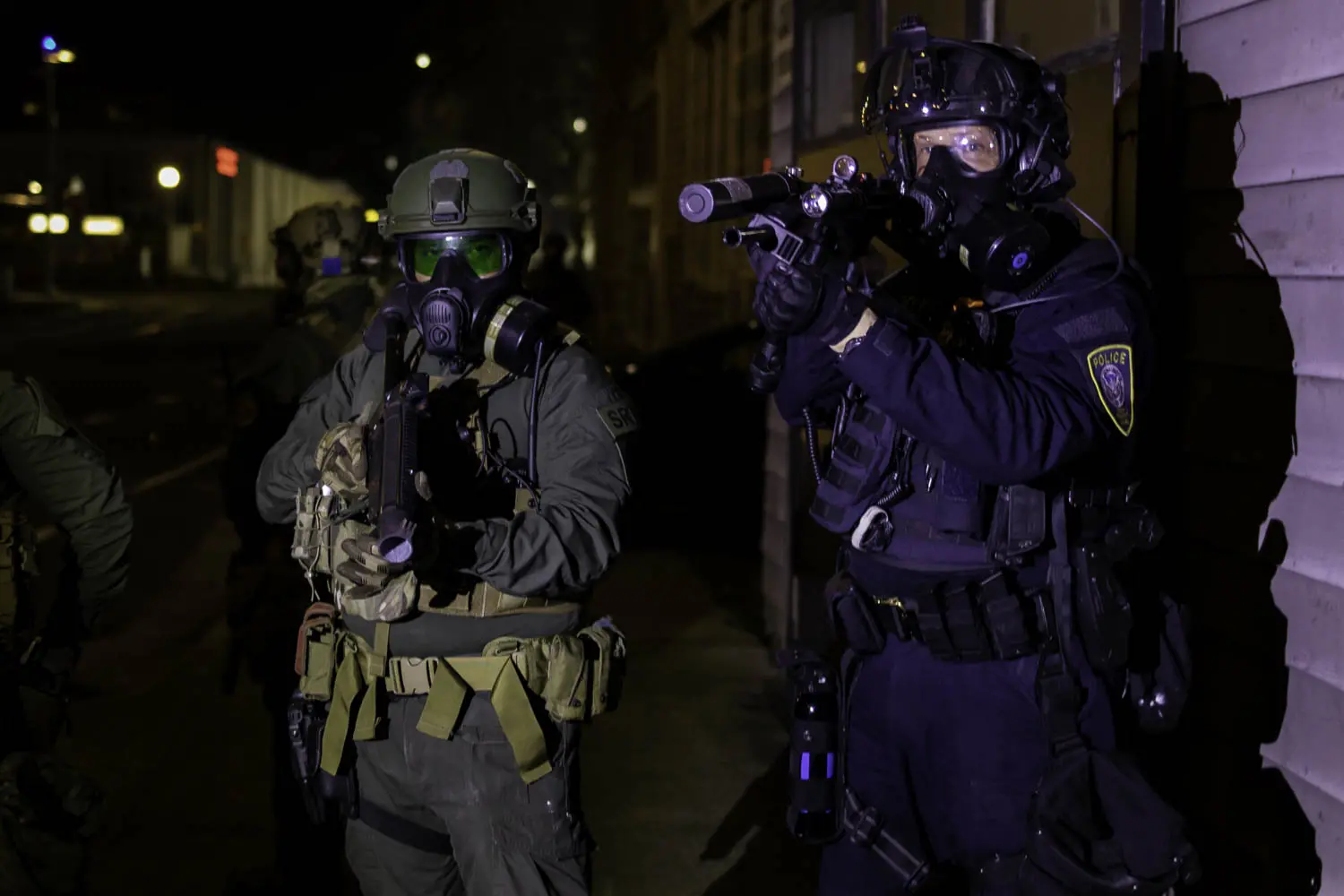 Federal Department of Homeland Security officers point "less-lethal" munitions weapons at a group of protesters who are demonstrating near the Immigration and Customs Enforcement building on the night of January 20, 2021.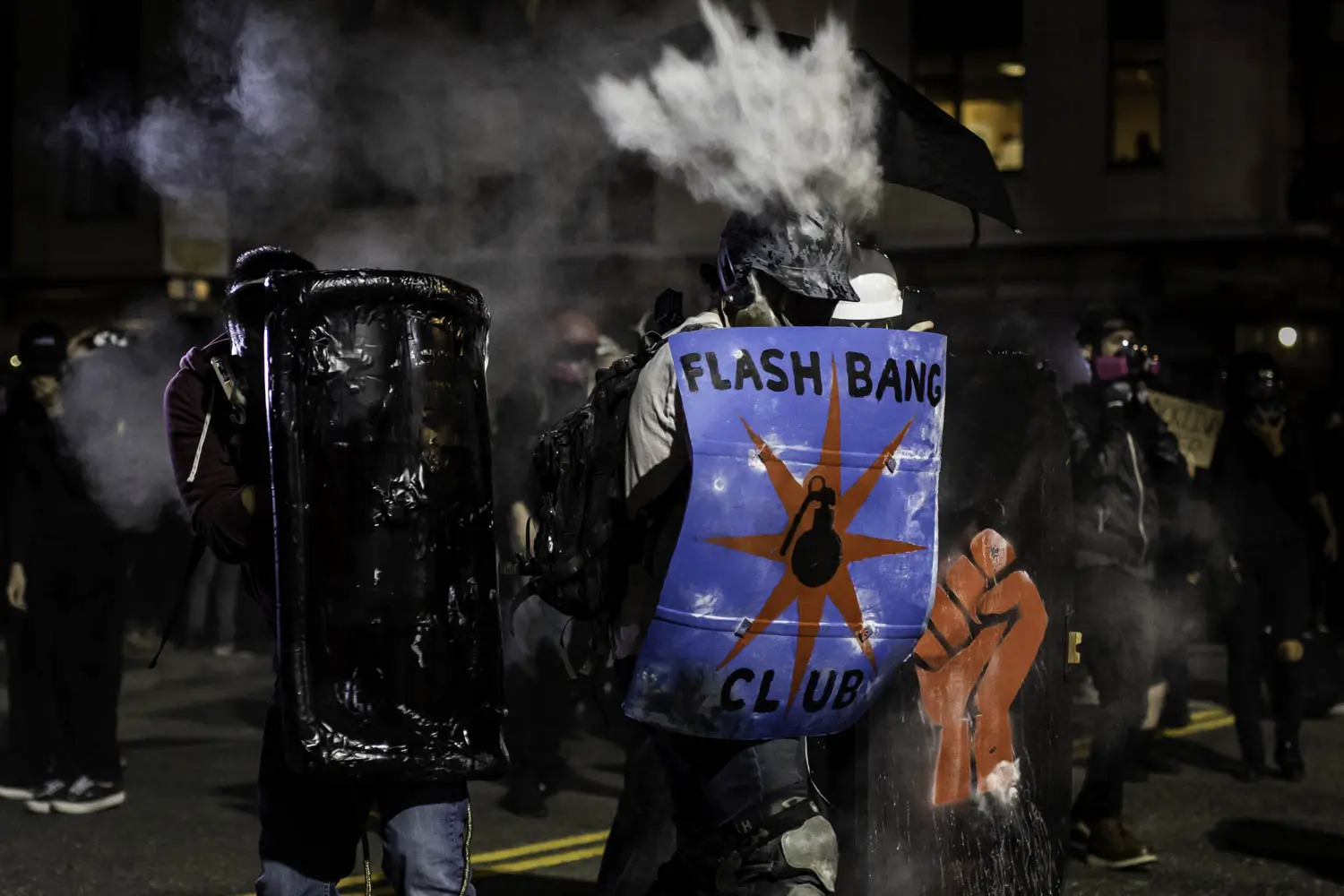 A protester is hit in the head with a "less-lethal" projectile during a demonstration on August 19, 2020.
"Less-lethal" is a carefully chosen term. Once described as "non-lethal" the term was changed to "less-lethal" when people started dying and it became a liability to refer to them as "non-lethal."
These weapons include, but are not limited to, pepper spray, bean bag projectiles, tasers, pepper bullets, teargas, and rubber bullets.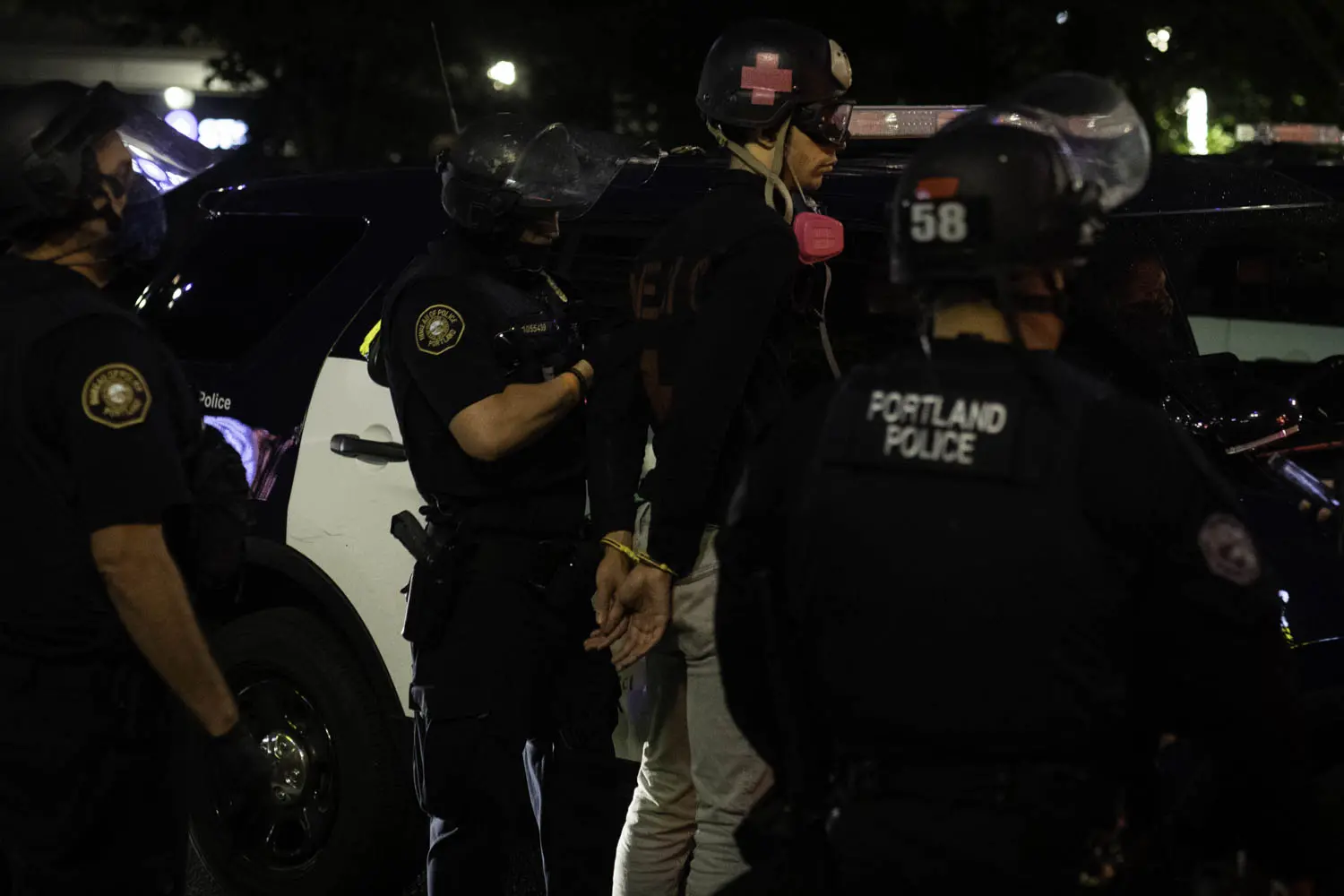 A medic is arrested during a protest on August 21, 2020, in Portland, Oregon. In 2020, Portland Police arrested medics, members of the press, and legal observers.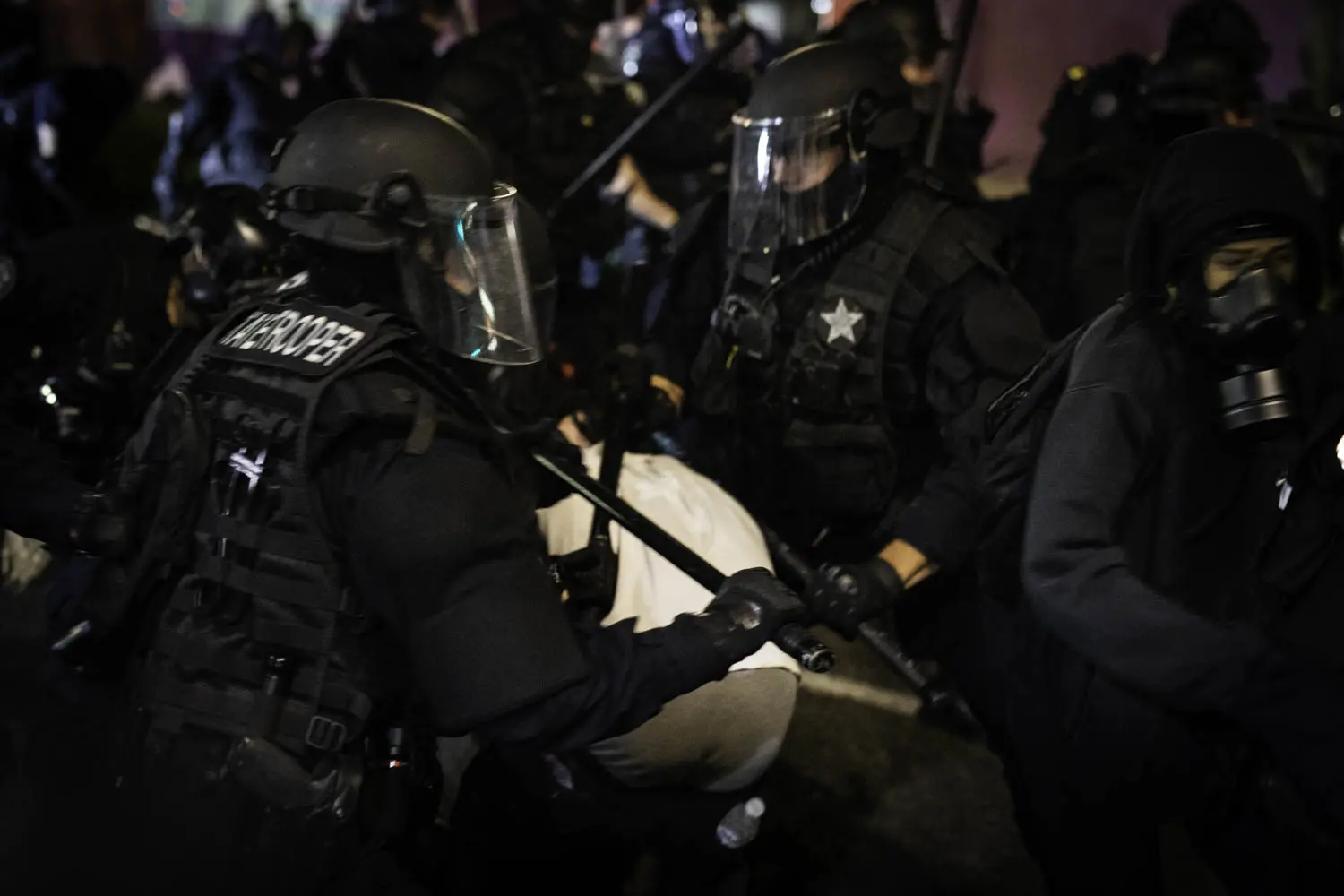 Oregon State Troopers use their clubs on a group of protesters in Portland, Oregon.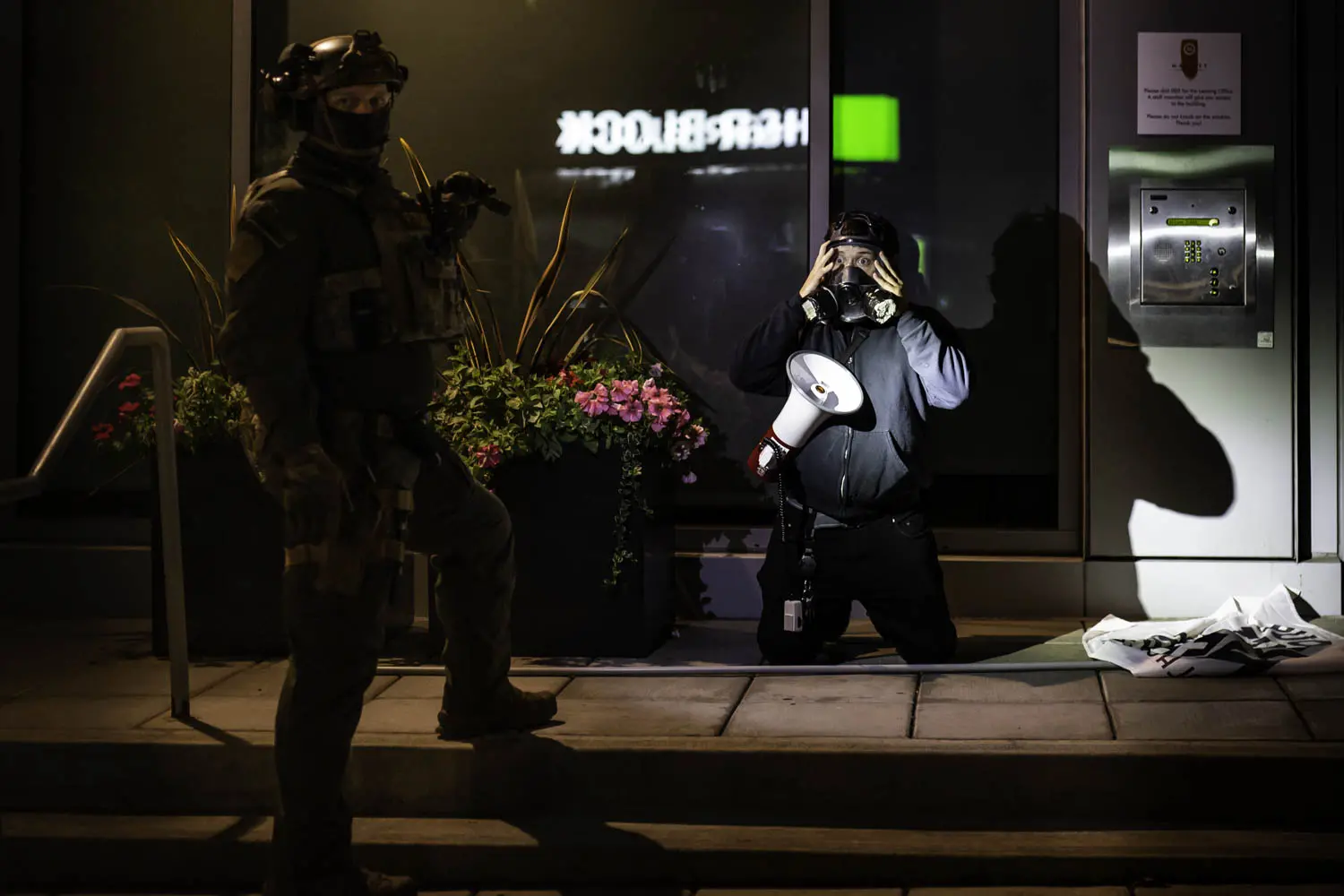 A Federal DHS officer corners a protester near the Federal Immigration and Customs Enforcement (ICE) building in Portland, Oregon.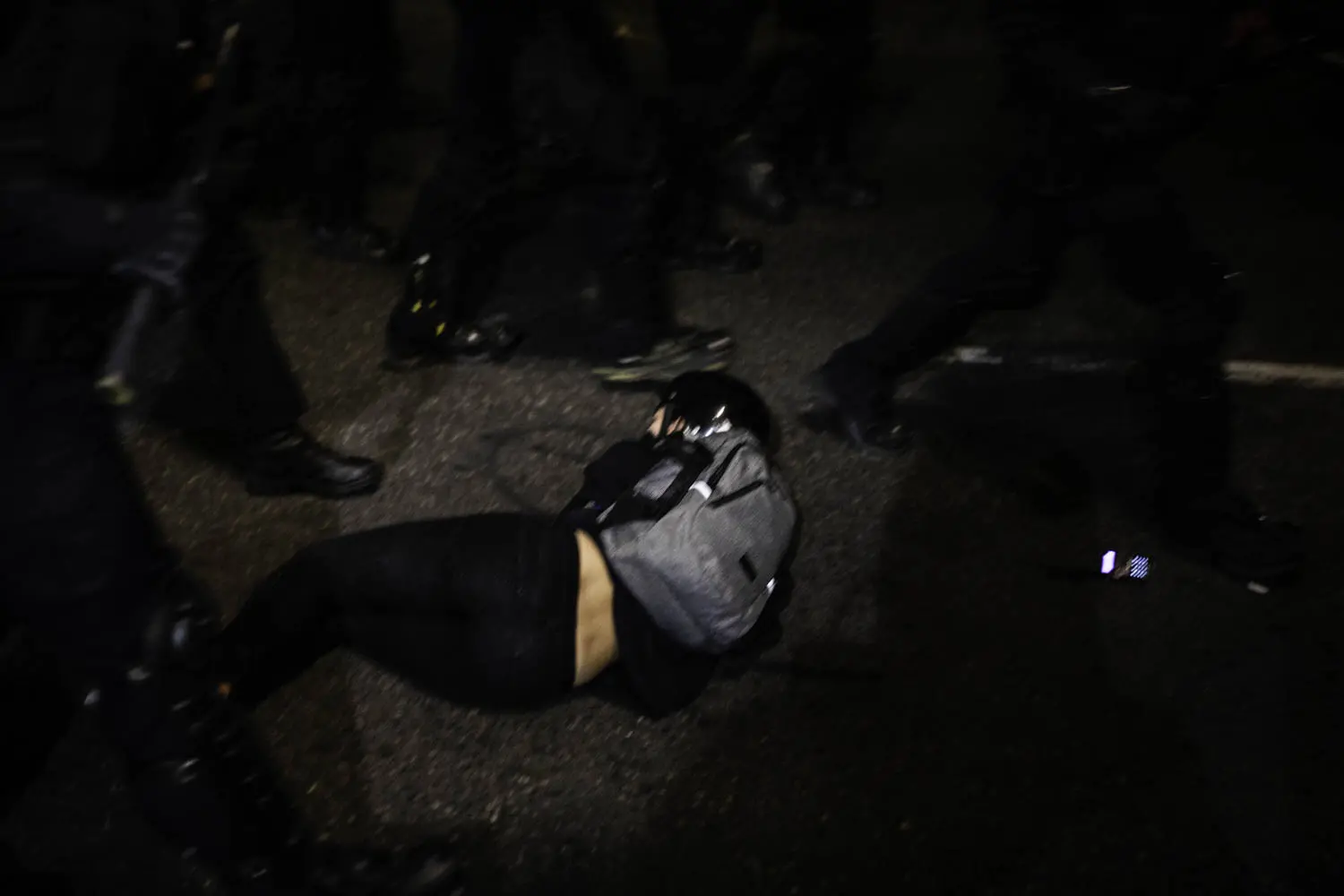 A protester falls to the ground as Portland police officers rush a crowd demonstrating outside of the Penumbra Kelly building.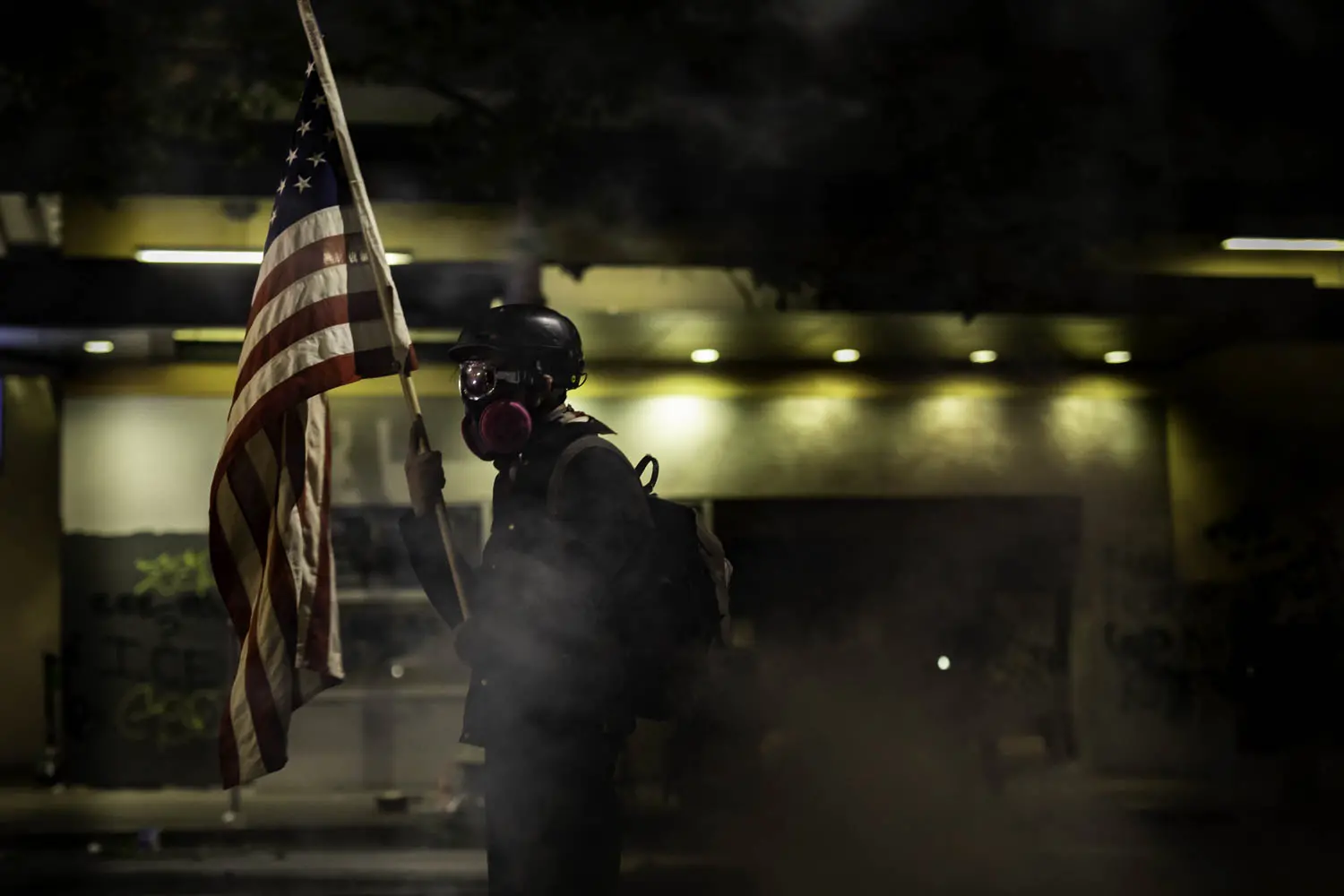 A lone protester holds an American flag and stands in the street between federal law enforcement officers and other protesters during a nightly demonstration in Portland, Oregon.
RELATED ISSUES

Criminal Justice

Racial Justice