To view this report's graphics and interactive elements, click here.
---
BOA VISTA, Brazil — From 2,500 feet in the air, the dirt airstrip is just a crack in a seemingly endless ocean of rainforest, surrounded by muddy mining pits that bleed toxic chemicals into a riverbed.
The airstrip is owned by the Brazilian government — the only way for health care officials to reach the Indigenous people in the nearby village. But illegal miners have seized it, using small planes to ferry equipment and fuel into areas where roads don't exist. And when a plane the miners don't recognize approaches, they spread fuel canisters along the airstrip to make landing impossible.
"The airstrip now belongs to the miners," said Junior Hekurari, an Indigenous health care official.
---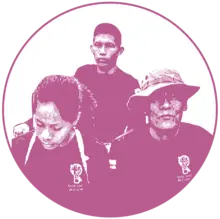 As a nonprofit journalism organization, we depend on your support to fund coverage of Indigenous issues and communities. Donate any amount today to become a Pulitzer Center Champion and receive exclusive benefits!
---
‌The miners ‌have also built four other airstrips nearby, all illegally, propelling such a rapid expansion of illegal mining on the supposedly protected land of the Yanomami people that crime has grown out of control and government workers are too scared to return.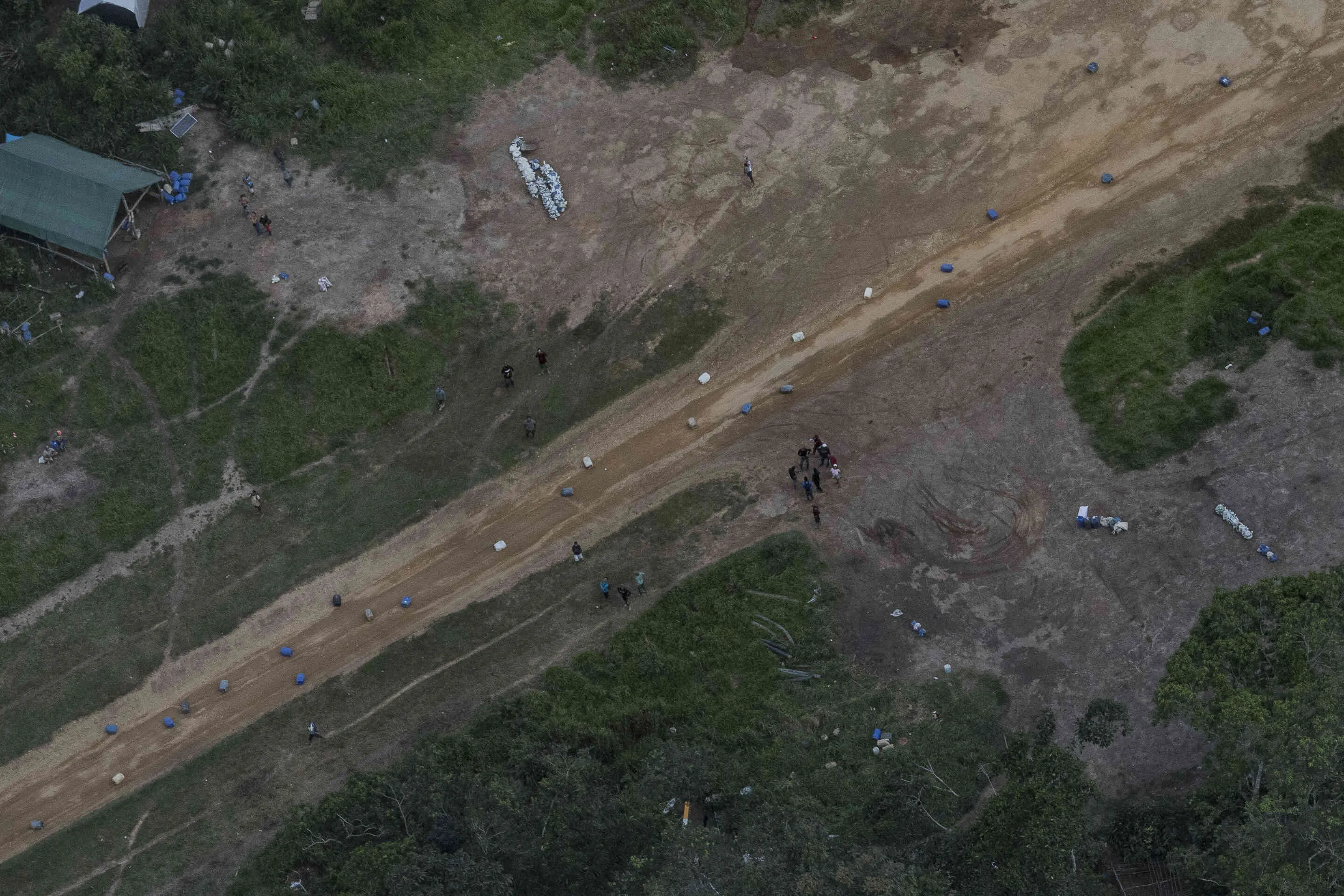 This is just a small cluster of the clandestine airstrips pushing the illegal mining of gold and tin ore into the most remote corners of the Amazon rainforest. Carved into the dense, lush landscape, they are part of vast criminal networks that operate largely unchecked because of the neglect or ineffectiveness of enforcement and regulatory agencies in Brazil, including the military.
The New York Times identified 1,269 unregistered airstrips throughout Brazil's Amazon rainforest in the last year, many of which supply a thriving illicit industry that has surged under President Jair Bolsonaro of Brazil.
Mr. Bolsonaro has faced constant global criticism for allowing the Amazon to be pillaged during his administration. Officials say the rapid spread of illicit mining under his watch could harm millions of people whose livelihoods rely on the Amazon's rivers and accelerate the destruction of the world's largest rainforest.
The Amazon acts as a giant sponge, keeping tens of billions of tons of carbon dioxide out of the atmosphere. But it's been under relentless assault in recent years — from logging, extensive burning for agriculture, mining and other legal and illegal threats.
Recent research shows that climate change and widespread deforestation are pushing the rainforest to a tipping point that could destroy its ability to recover from such damage. This could ultimately send years' worth of global emissions into the atmosphere, and make it more difficult to combat global warming.
Since taking office in 2019, Mr. Bolsonaro has championed industries driving the rainforest's destruction, leading to record levels of deforestation. He has both loosened regulations to expand logging and mining in the Amazon and scaled back protections. He also slashed federal funds and staffing, weakening the agencies that enforce Indigenous and environmental laws.
Mr. Bolsonaro has long supported the legalization of mining on Indigenous land. He even visited an illegal gold mine on what was supposed to be protected territory, publicly signaling his support for illicit activities in the Brazilian Amazon.
"It's not fair to criminalize wildcat miners," Mr. Bolsonaro told supporters outside his home in Brasília, the capital, last year.
On Yanomami land alone — about 37,500 square miles or roughly the size of Portugal — law enforcement officials estimate that 30,000 miners are working illegally on territory protected by the government. Yet there is little enforcement. In recent years, their numbers have surged, causing deadly clashes, the displacement of Indigenous communities, swift deforestation and destruction to the land and rivers, with staggering levels of toxic mercury now found in the water.
The illegal mining on Yanomami land near Brazil's border with Venezuela is a window into what's playing out across the Amazon rainforest, which covers about 60 percent of the overall country.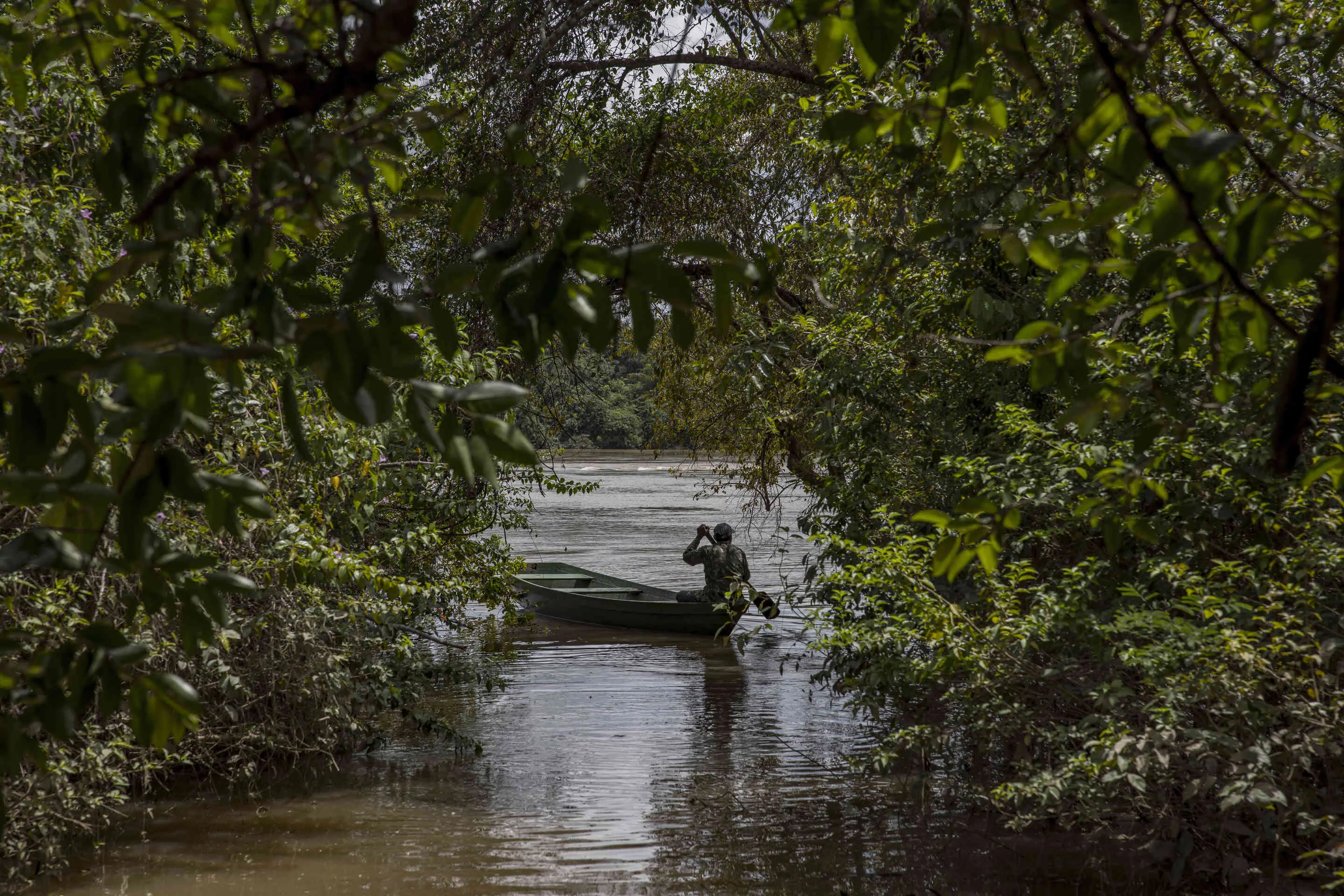 Many of the 1,269 unregistered airstrips that The New York Times identified have enabled aircraft to land in areas rich with gold and tin ore that are otherwise almost impossible to reach because of the thick rainforest and hilly terrain. While the role of air traffic in illegal mining has been well-documented, The Times examined thousands of satellite images dating back to 2016 to verify each airstrip and compile the most comprehensive picture yet of the illegal industry's scale.
The Times analysis found at least 362 — more than a quarter — of the airstrips are within 12 miles of wildcat mining areas, a form of mining that is heavily dependent on highly toxic mercury. About 60 percent of those airstrips are on Indigenous and protected lands where any form of mining is forbidden.
The hundreds of other airstrips identified by The Times often support illegal mining operations from greater distances, or are used by drug traffickers or by farmers to spread pesticides. Beyond that, miners also illegally use or have seized dozens of government airstrips that officials rely on to access remote communities.
"Our perception is that without airplanes, there wouldn't be mining in the Yanomami land," said Matheus Bueno, a federal prosecutor based in Boa Vista, the capital of the state of Roraima, where part of the Yanomami land sits.
From 2010 to 2020, illegal mining on Indigenous lands grew by nearly 500 percent, and on conservation lands by 300 percent, according to an analysis by Mapbiomas, a Brazil-based collective of climate-focused nonprofit organizations and academic institutions.
How We Documented Illegal Airstrips

Times reporters collected the potential locations of illegal airstrips by collaborating with the Rainforest Investigations Network, a reporting project established by the Pulitzer Center, a Washington-based nonprofit, and with Hyury Potter, a reporter for The Intercept Brasil and a Pulitzer fellow. Others were collected from crowdsourced databases, satellite images and geospatial analysts.

To confirm these locations and connect them with illicit mining, Times reporters built a tool to help analyze thousands of satellite images. They examined historical satellite imagery to determine that 1,269 unregistered airstrips still appeared in active use within the past year. They documented telltale signs of mining nearby, such as clear cut areas of rainforest and pools that miners use to separate dirt from ore. And they determined that hundreds of the airstrips in mining areas are within Indigenous and protected lands, where any form of mining is against the law.

Times reporters and Mr. Potter shared data analysis and documents about government investigations into illegal mining, and The Times and The Intercept Brasil are simultaneously publishing articles based on this analysis. Sources for the potential locations of illegal airstrips include Open Street Maps, a crowdsourced geographic database; Earthrise Media, a nonprofit that specializes in geospatial analysis; Socio-Environmental Institute, an environmental nonprofit; and Hutukara, a Yanomami nonprofit that reported dozens of airstrips that support illegal mining in their land.
For the Yanomami people, the effects of illegal mining have already been devastating.
With a population of almost 40,000, the Yanomami, whose land straddles Brazil and Venezuela, is the largest Indigenous group living in relative isolation in the Amazon. A recent study by Hutukara, a Yanomami nonprofit, estimated that more than half of the people living in Yanomami Brazilian territory have been hurt by illegal mining.
The fallout, according to the report, includes malnourishment because of destroyed or abandoned crops, and malaria spread by the proliferation of mosquitoes in open mining pits and deforested areas.
The operations have also divided Indigenous groups because some work with the miners while others oppose them. Earlier this year, a fight broke out among two groups, leaving two men dead and five others wounded.
But what most alarms health officials is the mercury used to separate gold dust from riverbed mud, which is poisoning the water and fish the community relies on.
Mercury poisoning can impair children's development and attacks the central nervous system, causing a range of health issues from loss of vision to cardiovascular disease, according to a report by Fiocruz, a public health care research institute.
A recent government analysis of water collected from four Yanomami rivers found mercury levels 8,600 percent higher than what's considered safe for human consumption.
"The destruction in some communities is total," Mr. Hekurari said. "Mining is everywhere."
Wildcat mines typically start with a single man trekking into the forest, carrying only a shovel, a hoe, a gold-panning bowl and a GPS device.
The miners often come from impoverished communities, looking to make more than a living wage. Their bosses are part of fragmented, yet politically powerful criminal enterprises that have capitalized in recent years on the cheap labor market and the surging price of gold and tin.
Once a lucrative mining spot is identified, more miners arrive carrying supplies to carve out a rudimentary mine. Diesel-powered pumps shoot powerful streams of water into the mud to loosen it, while other pumps extract the mud from the riverbed, creating enormous craters that disrupt the flow of rivers. Mercury is then mixed with the extracted mud to separate the gold particles. Traces of mercury remain in the discarded mud and also evaporate into the air during the smelting process.
Airstrips are then built in areas rich enough in minerals to support expensive aerial supply chains.
"This is how they gain scale," said Gustavo Geiser, a forensics expert with the Brazilian Federal Police who has worked on several illegal mining cases.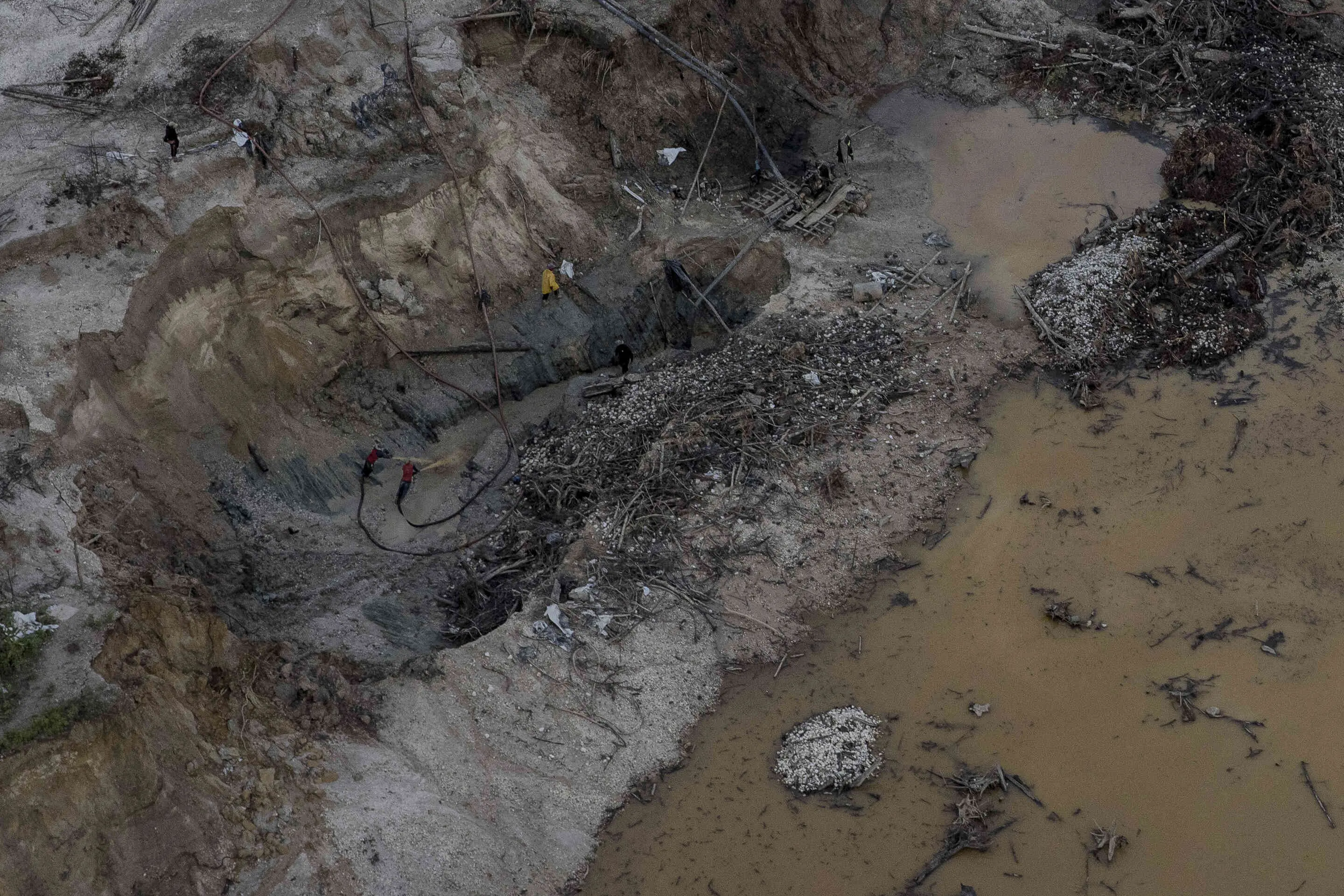 The gold is then sold to buyers, some of them unlicensed, who transfer it to smelters in Brazil and abroad for refinement. It then often ends up in banks around the world and in products, like phones and jewelry.
Wildcat mining can be legal, but much of it is carried out without the required environmental permits or in protected areas where it is forbidden.
As part of a broad investigation last year into illegal mining on Yanomami land, Brazil's environmental protection agency, IBAMA, and the federal police seized dozens of planes and helicopters and revealed the inner workings of the logistics that support these operations.
The sole distributor of aviation fuel in the state of Roraima was fined for selling to unregistered buyers who ran makeshift gas stations and is still under criminal investigation. Fuel was then carried to airstrips where planes and helicopters were hidden in nearby forest clearings.
In May, The Times used a drone to observe one of the airstrips found by the agents and saw two planes being loaded with unknown cargo and several pickup trucks with fuel canisters traveling toward it — an example of how enforcement agencies have struggled to effectively shut down these operations.
The recent expansion of illegal mining across Brazil isn't unprecedented: A gold rush in the 1980s created a crisis much like the one that exists today.
Amid international pressure, the government suffocated most illegal mining by blowing up dozens of airstrips, jailing and extraditing miners and closing off airspace over the Yanomami land for months at a time, according to news reports.
Many law enforcement officials say a similar strategy must be deployed to effectively counter today's illegal mining. But under Mr. Bolsonaro, protection policies have been weakened by an administration that critics say has prioritized unregulated economic development over environmental and Indigenous issues.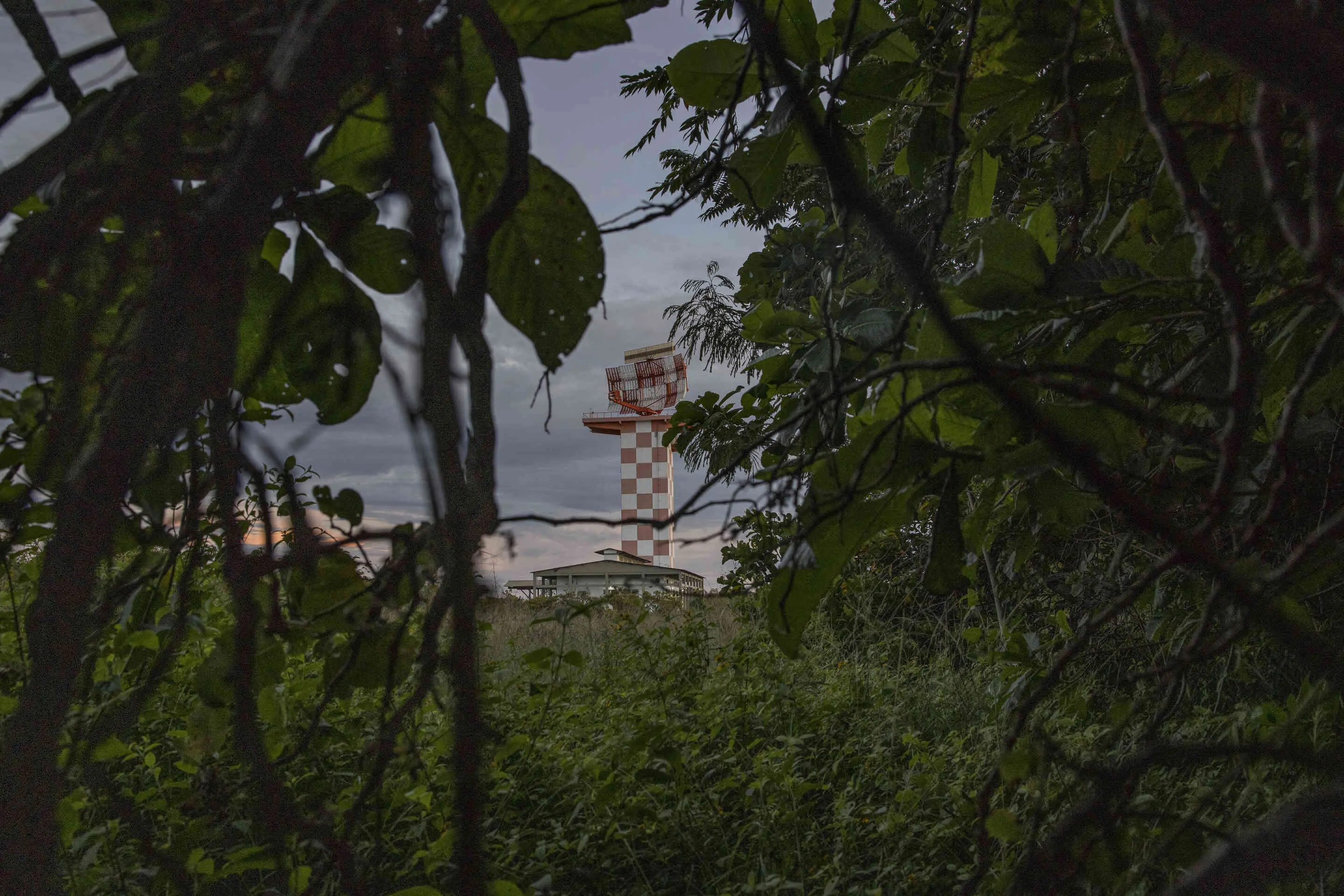 In 2018, Mr. Bolsonaro, a retired army captain, rode a far-right election campaign to the presidency. He pledged to bolster the country's agribusiness sector by loosening environmental protections, particularly in the Amazon.
But facing international pressure shortly after taking office, he put the military in charge of coordinating efforts to protect the Amazon against environmental crime, in addition to its mandate of monitoring the border and airspace.
Every year, the military makes arrests, and confiscates guns, mining equipment and airplanes. Still, prosecutors and police officials say it has done little to address the increase in illegal air traffic.
On the Yanomami land, the army has three bases for monitoring border activity, one of which is sometimes used to fight illegal mining. The Times identified at least 35 unregistered airstrips, likely used by miners, within a 50-mile radius of that base.
"The army recognizes that the integrity of the border presents itself as a challenge for the Brazilian State, in particular for the security forces," Brazil's army told The Times by email, adding the country shares more than 10,000 miles of border with 10 countries.
The army's border protection plan, it said, has the "goal of reducing cross-border and environmental crimes, as well as organized crime activity."
The Brazilian Air Force did not respond to multiple requests for comment.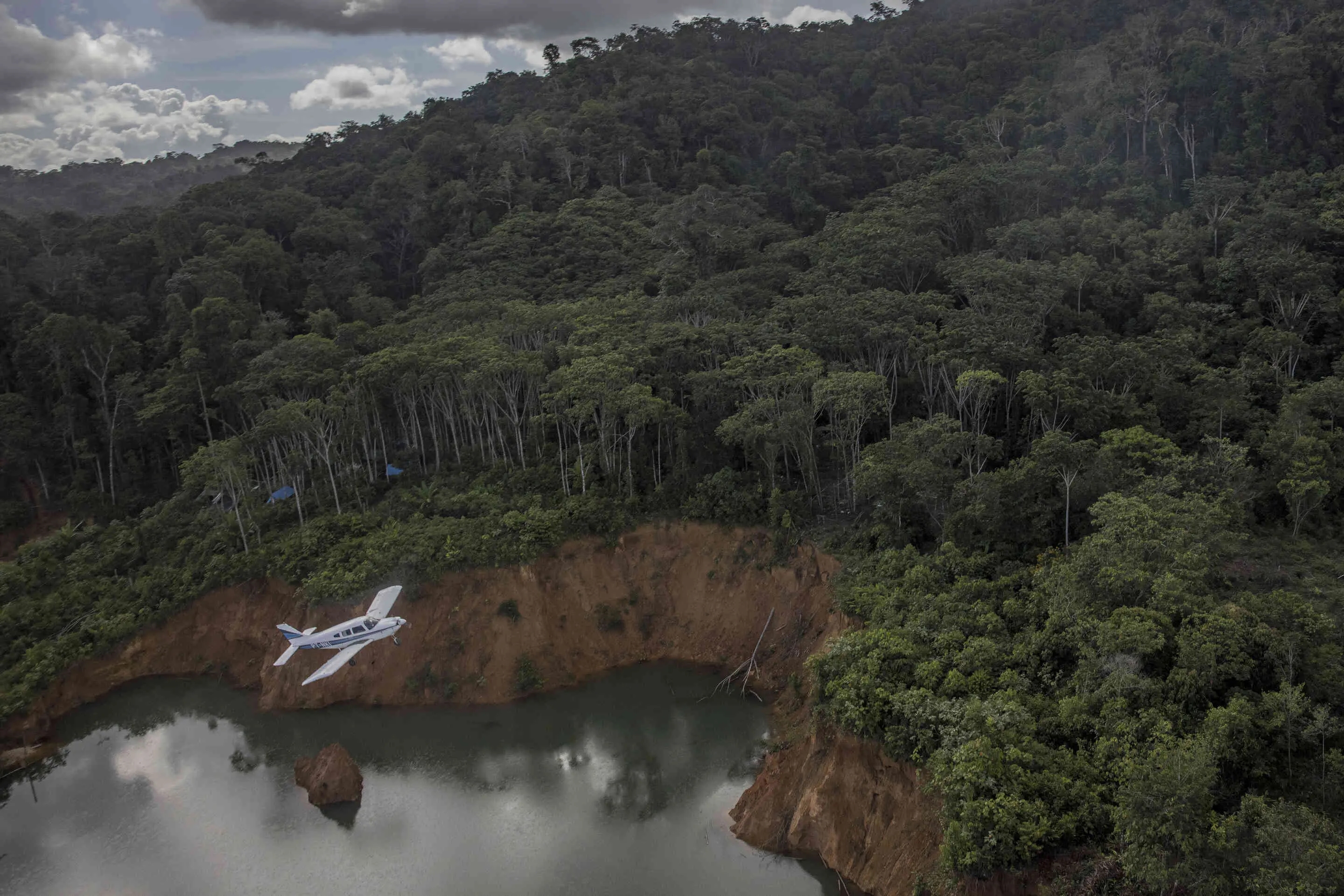 Investigating illegal activity on Indigenous lands and federal reserves falls on the Brazilian Federal Police, but it lacks the resources to curb illegal mining activity, according to officials who spoke on condition of anonymity for fear of retaliation.
The force has a single transport helicopter for the entire country. The military often refuses to support countermining operations, unless agencies with much smaller budgets pay large sums to use its aircraft, according to police officials.
Investigations by the federal police, environmental agents and prosecutors paint a picture of chaos in the Amazon's airspace. Planes and helicopters with revoked permits fly undeterred to illegal mines with their transponders off, frequently crossing the border in and out of Venezuela.
Last year, federal prosecutors warned a court that a commercial airplane carrying hundreds of passengers almost hit a helicopter flying illegally near an international airport. Similar warnings have been relayed to the military, according to a government report.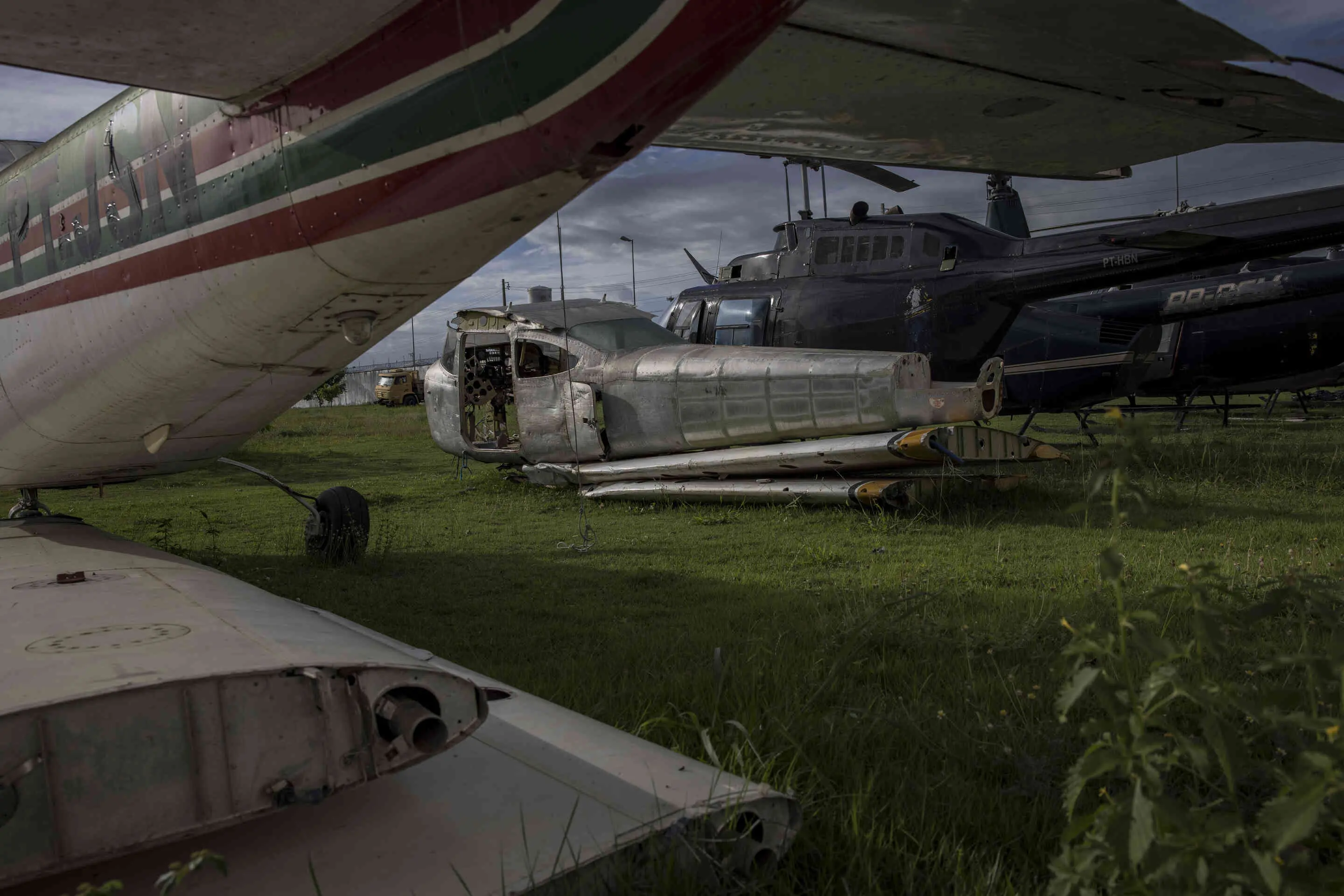 Even when the military or law enforcement do shut down an illegal airstrip, mining operations eventually resume.
Commissioner Paulo Teixeira, who oversees federal police investigations into crimes against Indigenous communities, said the police had little knowledge of how the military monitors illegal air traffic.
"Actions to control the airspace would make things easier for us," he said.
One potential complication for enforcement agencies is a new law that recently eliminated a requirement for government authorization before airstrips were built on unprotected land. They still need to be registered to operate, but critics say the law weakens government enforcement even further because inspectors can no longer issue fines simply for their existence; they must now prove the unregistered airstrips are being used.
Juliano Noman, the head of Anac, Brazil's civil aviation agency, which is charged with monitoring illegal airstrip activity, said removing the requirement streamlined the registration process and has not fueled more criminal activity. A cleared-away section of land can't be confirmed as an airstrip anyway unless air traffic is detected, he said.
His agency, he said, is still successfully stopping illegal air traffic.
"There is nothing about aviation that makes illegal mining easier or more scalable," he said, adding that criminals will always find ways to transport their products, a reality that isn't his agency's responsibility to fight.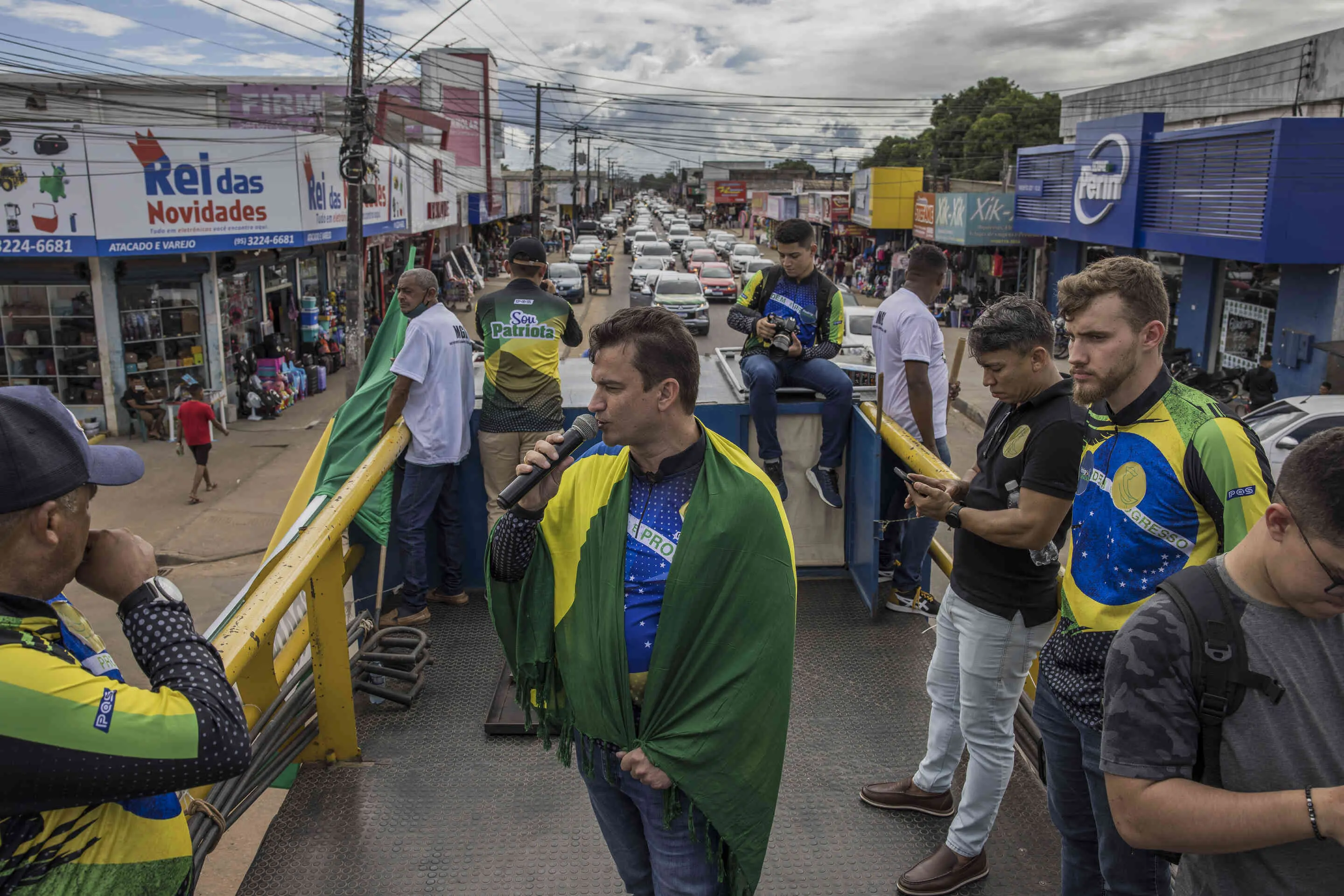 Rodrigo Martins de Mello was wrapped in a Brazilian flag as he spoke to a few hundred miners and their supporters from atop a sound truck in May. They were in Boa Vista to protest a group of senators who had come to the city to investigate human rights abuses connected to illegal mining.
"What's most important is to get rid of the oppression of the wildcat miner," Mr. de Mello said. "We are here searching for our freedom, our peace of mind to work."
A pilot and an aviation businessman, Mr. de Mello represents the growing support for wildcat mining in some impoverished corners of the Amazon — and the push to further expand into protected areas.
With shares in several legal mining projects, he is part of a powerful network of business people empowered by regulations weakened under the Bolsonaro administration to develop mining, logging and other industries in the rainforest.
At the same time, he is also under investigation by federal prosecutors for his involvement in illegal mining.
Six of Mr. de Mello's helicopters were seized as part of the federal police and IBAMA's 2021 probe, which investigated his role overseeing the logistics of illicit mining on Yanomami land.
A court has rejected multiple requests by the federal police to order the arrest of Mr. de Mello, who denies any wrongdoing. The case against him is sealed and no charges have been made public.
With a national election in October, Mr. de Mello joined Mr. Bolsonaro's political party and launched his own congressional campaign to represent miners. He is also a coordinator of a movement in Roraima state to loosen regulations on wildcat mining.
Mr. de Mello said his main project is building mining cooperatives throughout the state so miners can work legally and help the local economy grow. "They believe in me because they think I can make these cooperatives economically viable," he said.
But he also supports policies that would benefit illegal miners, including prohibiting law enforcement from destroying equipment connected to environmental crimes.
His agenda has quickly made him a leader in a state where miners are a major political force. Critics say Mr. de Mello is promoting policies that would further erode protections that are already poorly enforced.
Sitting at Mr. de Mello's recent protest, Christina Rocha remembered her husband, Antônio José, who died the year before when the plane that was transporting him to an illegal mine crashed. His body was found eight months later.
"There are so many accidents," she said. "If it was legal, people wouldn't have to take this much risk."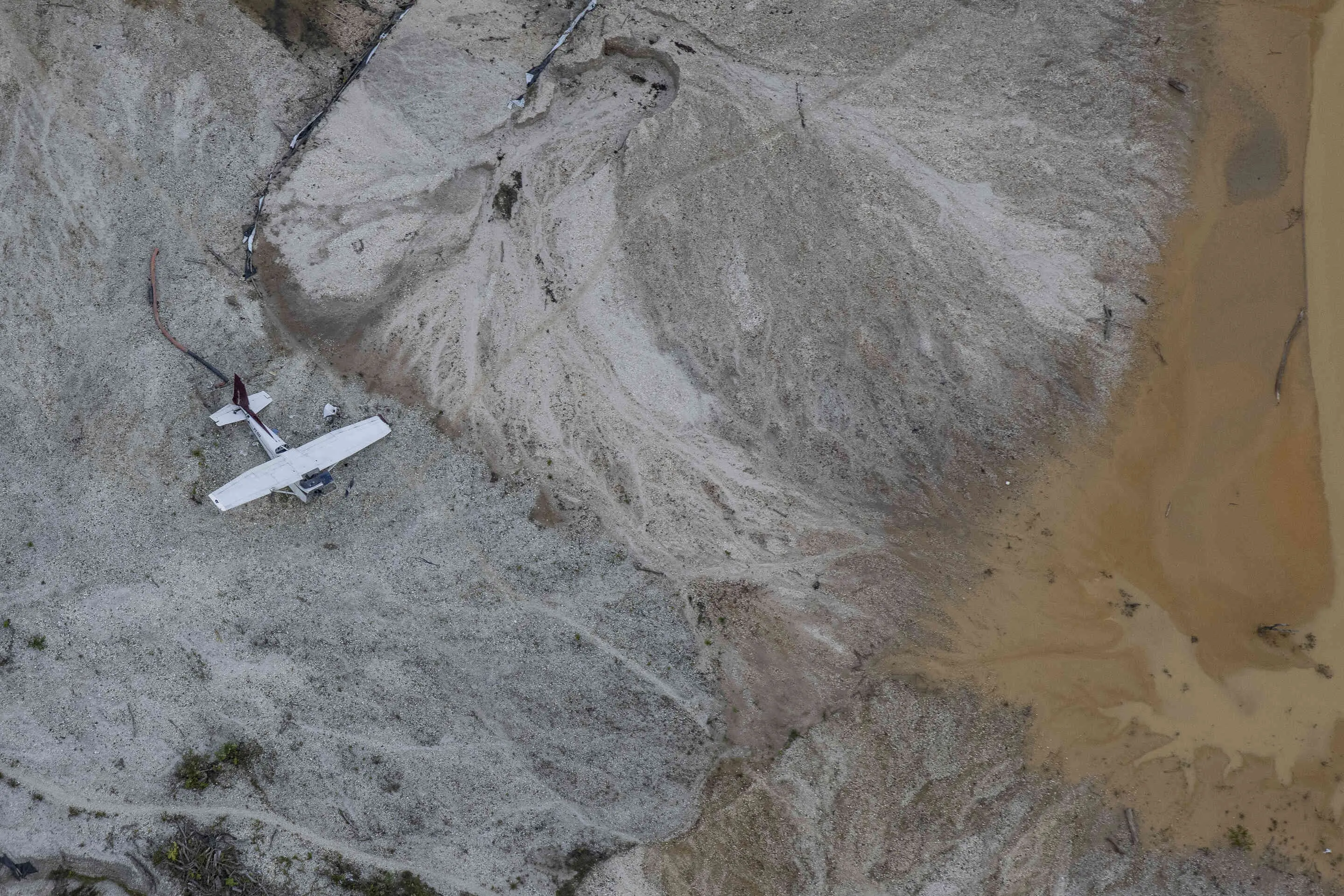 Back on the Yanomami land, the local Indigenous community sees the growing political power of wildcat miners as a big blow. Today, illegal mining has turned part of a crucial river into a crater of mud.
"The water is like sand," Hércules Yanomami, a local Indigenous leader, said in a phone interview. "We only have a small creek left."
Mr. Hekurari, the health care official, says he will continue to denounce and report any crimes in his community in hopes the government will investigate them.
He has been fighting against mining since he was a child, watching his grandfather and other family members push out as many miners as they could.
"My grandfather taught me, never run away," he said. "You'll only be helping your enemies."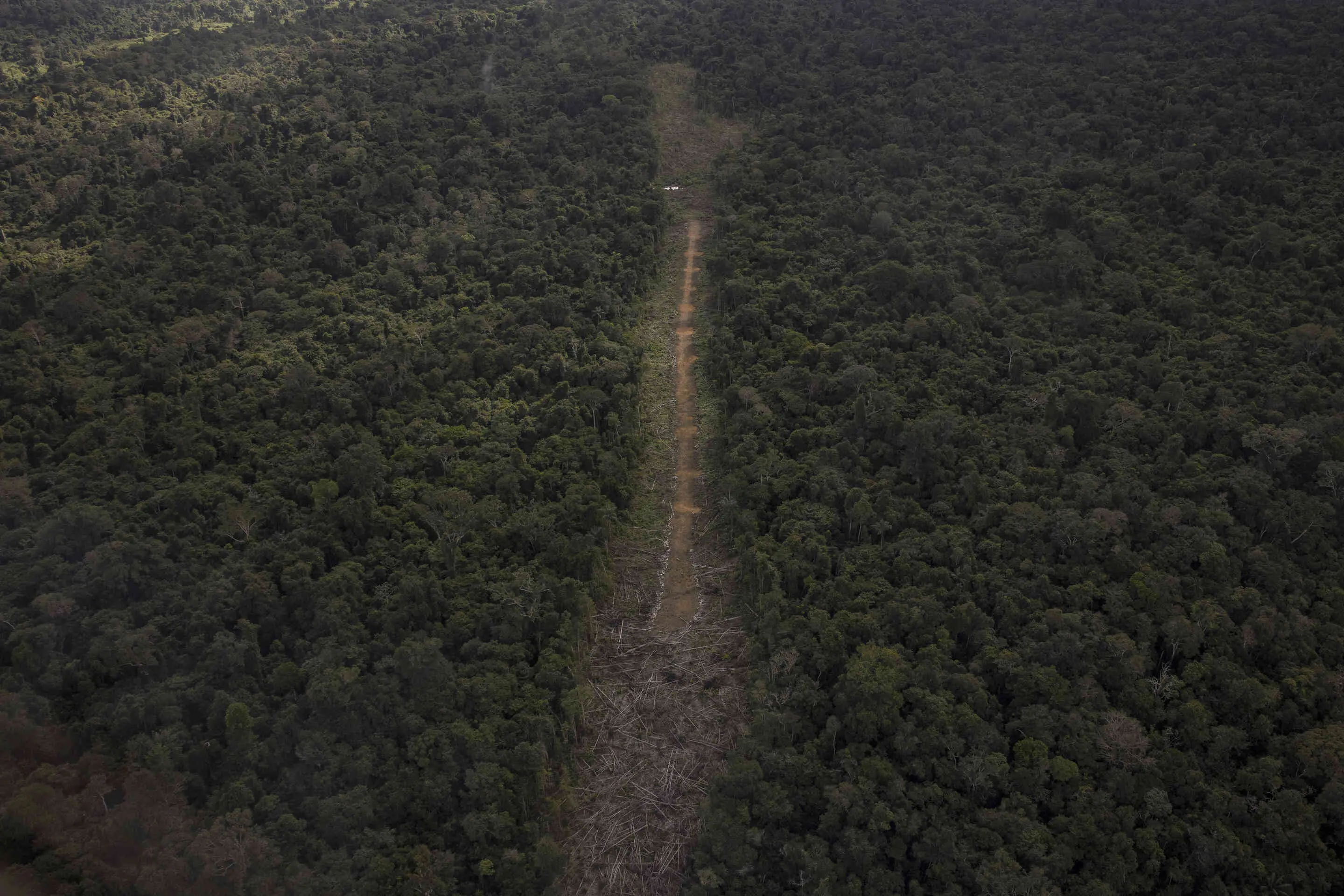 André Spigariol contributed reporting from Brasília, Brazil, and Emily Costa from Boa Vista, Brazil.
RELATED ISSUES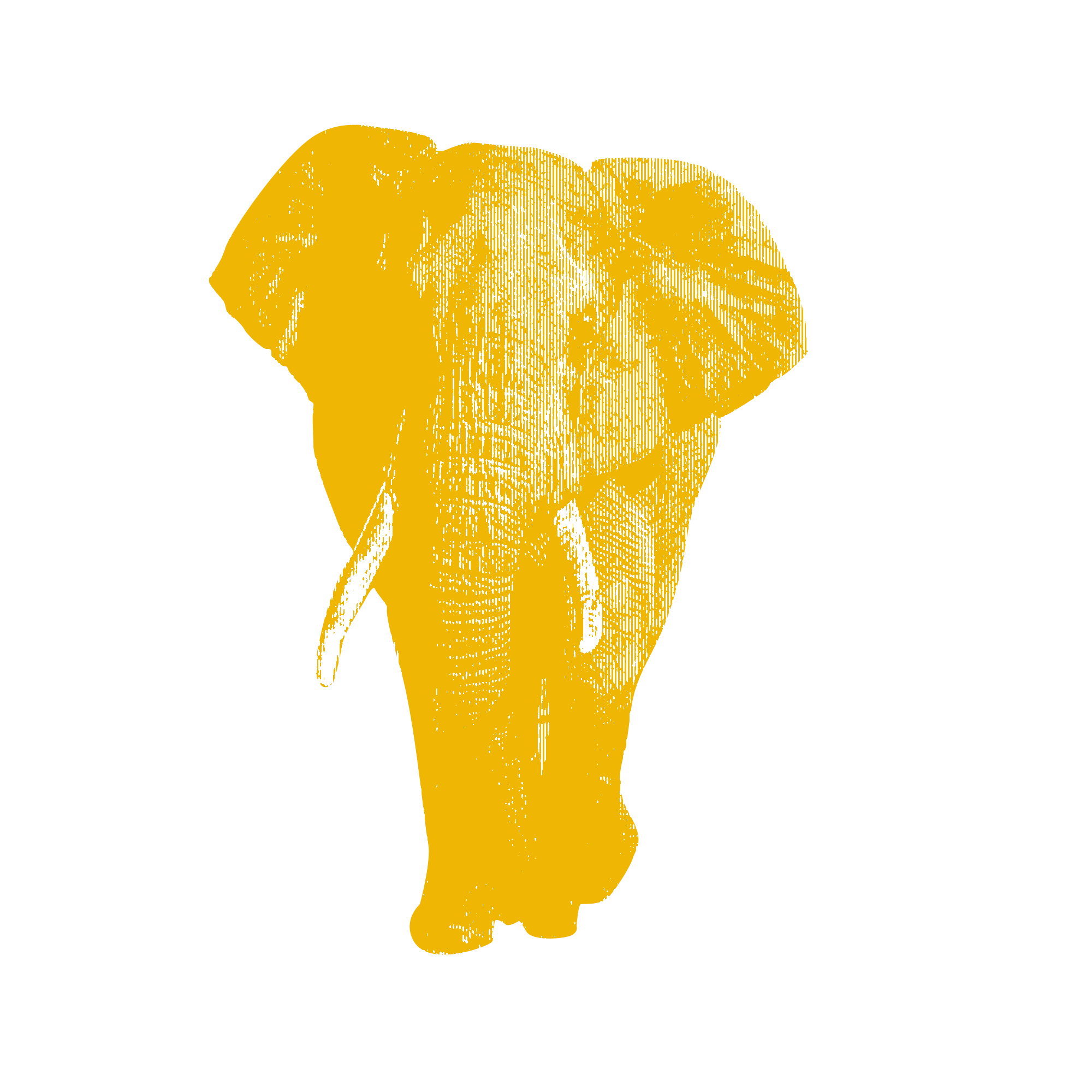 Issue
Environment and Climate Change
Environment and Climate Change

Issue
Indigenous Communities
Indigenous Communities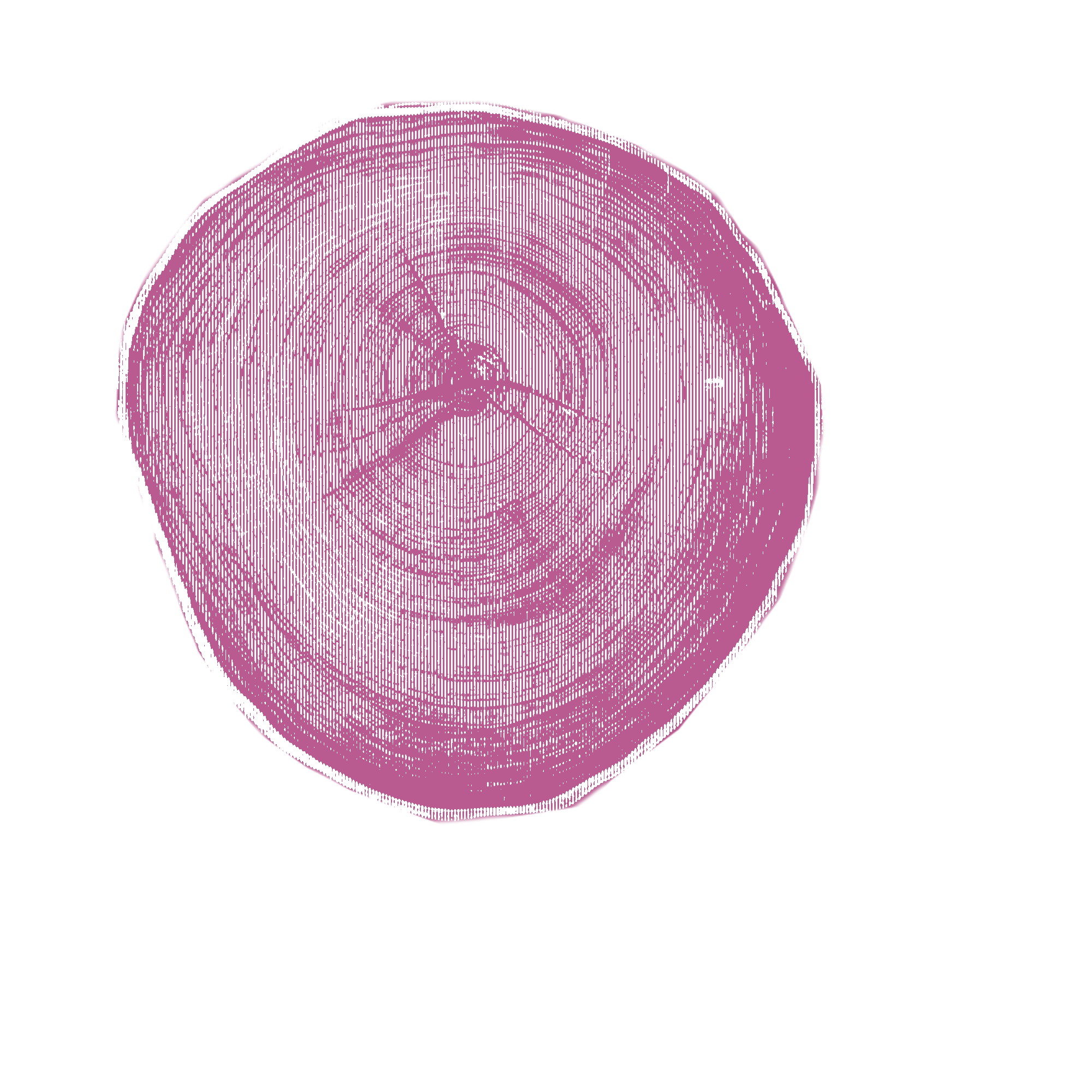 Rainforests
RELATED INITIATIVES