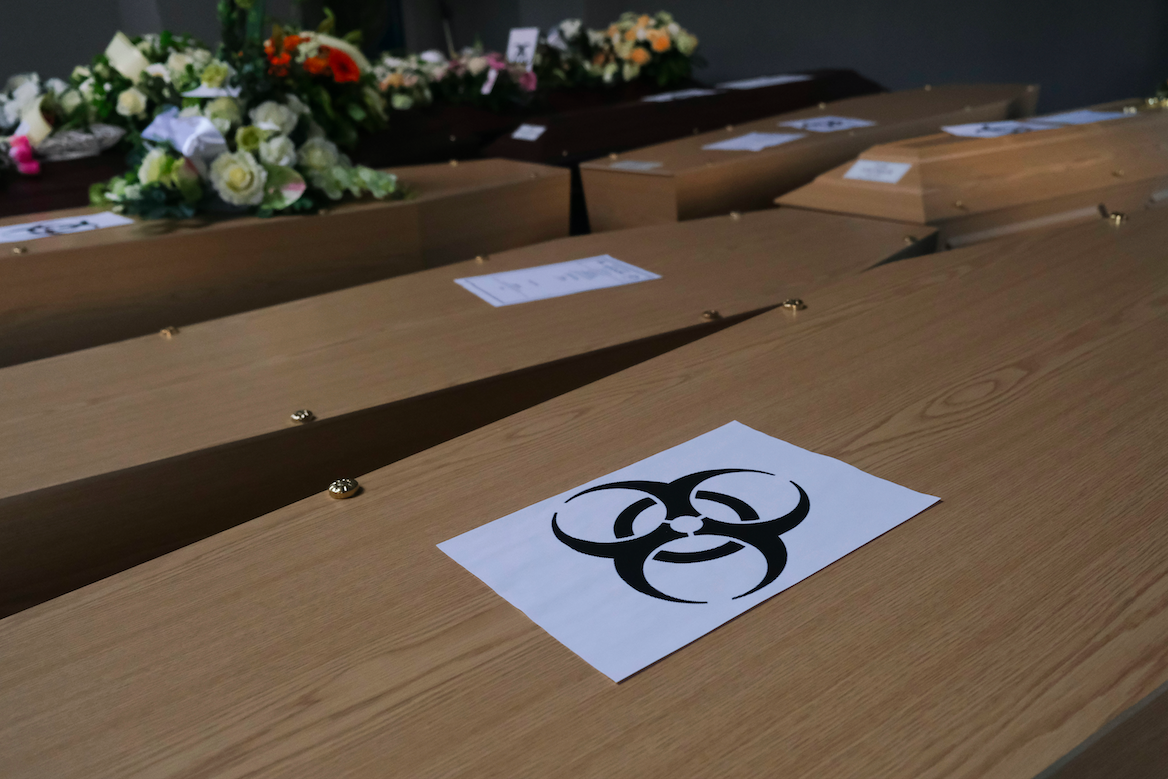 Travel and health restrictions imposed by COVID-19 have upended traditional funerals and left loved ones of the deceased unable to grieve together.
In a photo essay for Council on Foreign Relations, Reporting Fellow alum Claire Felter, along with her colleagues Lindsay Maizland and Sabine Baumgartner, explore end-of-life rituals across cultures and faiths, asking how these have been disrupted amid the coronavirus pandemic. Glenys Caswell, who researches end-of-life care at the University of Nottingham, tells the reporters that "for those who have been bereaved, the funeral ritual is but one part of the process of acknowledging and learning to handle the grief."
William Hoy, a clinical professor at Baylor University, explains to Felter, Maizland, and Baumbartner how as with previous pandemics, COVID-19's upheaval of rituals will leave long-lasting scars: "We are going to be sweeping up the psycho-social-spiritual pieces of this for more than a generation."
Felter was our 2015 Reporting Fellow for Boston University, where she attended the College of Communication and received her master's degree in journalism. Her Pulitzer Center-supported project examined drowning as a rising public health issue in Zanzibar. She is currently a senior copy editor and writer for the Council on Foreign Relations (CFR), covering Africa, global heath, and development. Prior to joining CFR, Felter was a news writer at the online women's magazine Bustle.
To read the full story, visit CFR.org.