DOHA, Qatar – "Sabi nila walang nakukulong sa utang, pero hindi totoo yun. Lalo na dito sa Middle East," said Ellen Labastida, a Pinoy Worldwide Initiative for Investment Savings and Entrepreneurship (PinoyWISE) trainer. (They say that no one gets imprisoned for not paying their debt, but that's not true. Especially here in the Middle East.)
In most Middle Eastern countries such as Qatar, taking out a loan and not being able to pay for it is a crime punishable by imprisonment. This causes layers of terrible consequences for migrant workers: jail time, loss of income, and an abrupt end to the regular cash flow from the Overseas Filipino Worker (OFW) to his family back home.
Managing debt is one of the key topics of the financial literacy workshops that Labastida, a PinoyWISE trainer and certified financial educator, conducts for Overseas Filipino Workers (OFWs). In these workshops, OFWs are also given advice on budgeting, saving, and investing.
"Borrowing or taking out a loan is not always bad as long as it is used for something productive or something that will generate income later on," said Labastida.
Here are some tips from PinoyWise International on how to manage debt and finances.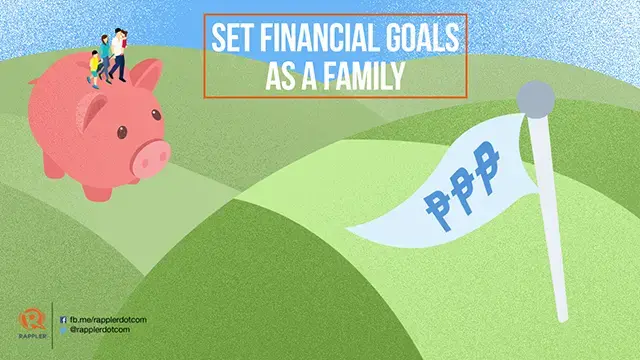 1. Agree on family goal
Everyone in the family needs to understand that while an overseas job will boost the family's earnings, it's not going to last forever.
In the Gulf where there are no paths to permanent residency, an OFW's return to the Philippines is a certainty that the family needs to embrace. Family members also need to be aware of the temporary nature of job contracts, such that an OFW may not have work in the period when he has just ended a contract and is looking for a new one. In this case, the family needs to prepare for the period when the OFW has nothing to send back home.
An OFW family therefore must set concrete financial goals and agree to achieve them. Here's how:
Set a time frame for when the OFW will come back home.
Identify financial goals that the family would like to achieve during this period. Is it to save for a house? Have the kids finish school?
With your timeline and goals as a guideline, work backwards and hammer out a budget and savings plan.
Check your financial plan regularly to keep track of your savings. You will find it very rewarding to see your savings accumulate.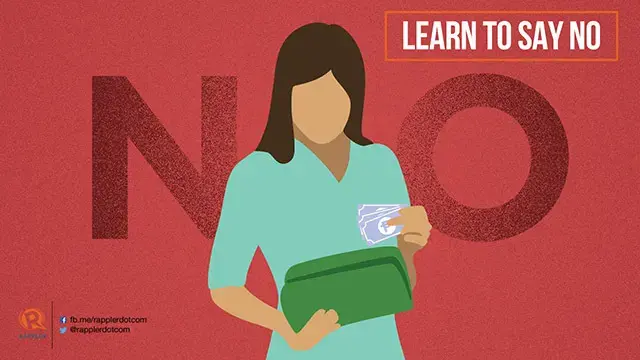 2. Avoid lending money
Most OFWs feel guilty when they're unable to lend relatives money, and they often find themselves giving whatever they can afford. They even resort to borrowing money just to help relatives, which is not at all helpful.
"We have heard of instances where OFWs borrow money just so they can lend someone else money," said Labastida. Here's how an OFW should approach it:
Assess the person's capacity to pay. Does the person have a job or steady source of income?
Will lending money to this person be counter-productive? Will it lead to dependency and successive loans?
Remember that the collection burden falls on you, the OFW, not the borrower. If you don't have the time nor the patience to follow up and collect, then just learn to say no.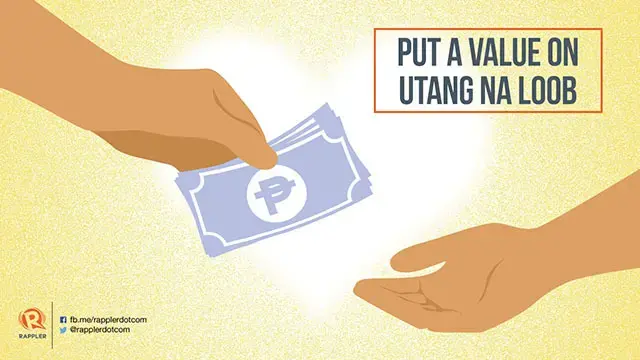 3. How much is utang na loob?
OFWs feel they owe a debt of gratitude to a lot of people, especially those who helped them apply for an overseas job. When it's the OFW's turn to pay back, he may feel obliged to give some cash.
"It's not bad to honor a debt of gratitude. It becomes bad when that debt of gratitude is never paid off and becomes a reason for a person to keep borrowing money from you," said Labastida.
He said it's important to put a value to this "utang na loob" (debt of gratitude) so that the OFW can reach a period when he feels that it's been paid. Giving a cost to this kind of debt makes it easier to say no to future requests for money.
As an example, the OFW can think of someone he is indebted to because she helped him find a job. If the OFW were to attach a cost to that, for instance, would it be the equivalent of a month's salary? – Rappler.com
RELATED ISSUES

Women

Religion

Criminal Justice