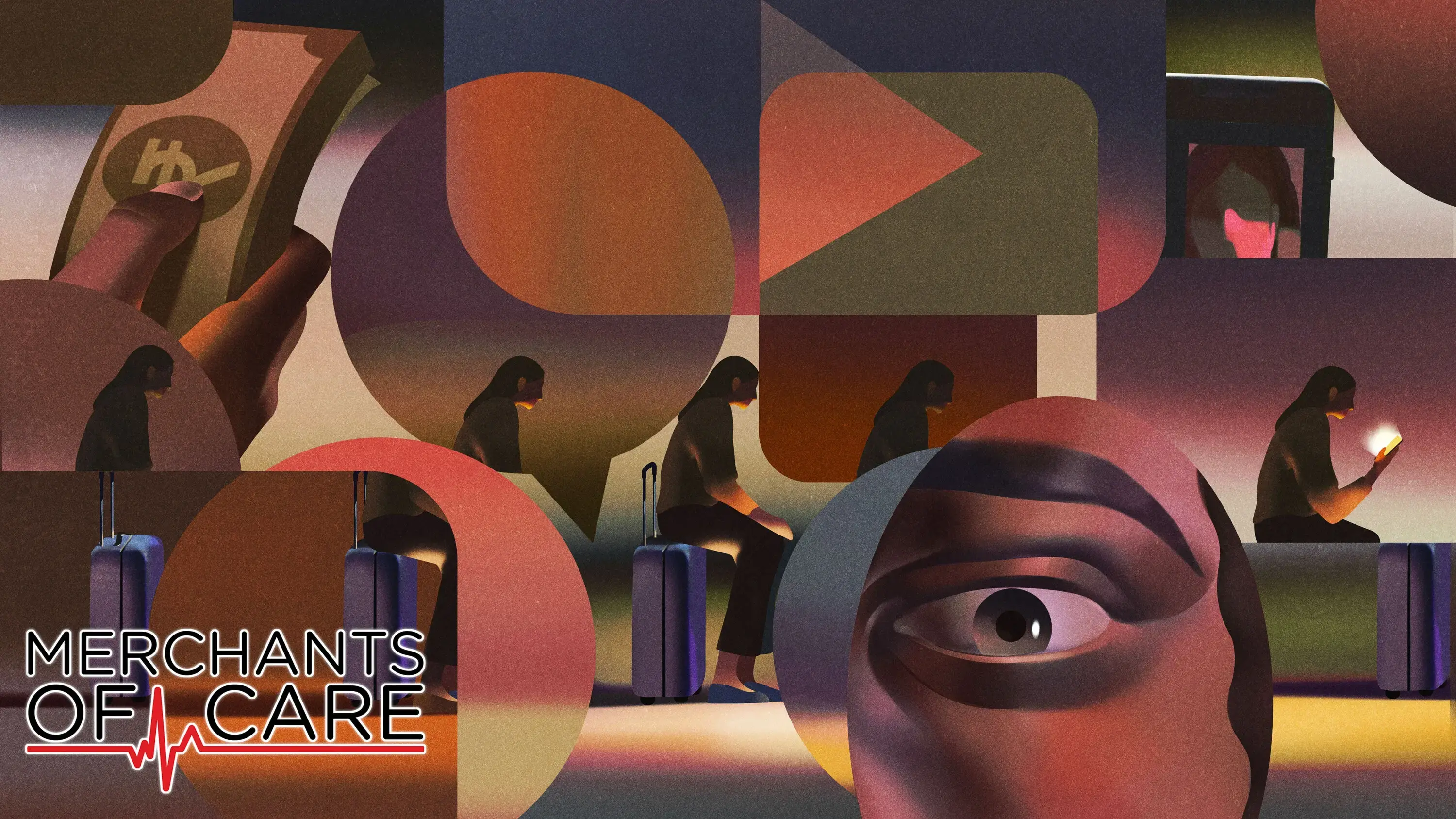 Indian care workers flock to the UK aspiring to eventually work for the National Health Service. Instead, they're fleeced and exploited.
---
When Maria landed in England in March 2022, she thought she knew what awaited her. She knew, for example, that she was bound for the Isle of Wight, a sunny rhombus of land lying just off the United Kingdom's southern coast. She'd never been there before—or been out of India at all, for that matter.
She also knew that she'd signed up with a private firm to be a domiciliary care worker, someone who tended to infirm or old patients in their own homes. It was a far cry from her experience as a nurse in India, where she'd assisted in operation theatres and cardiology wards. But she was prepared for that. It felt like a temporary hitch, given the larger reasons she was moving from India to England: an improved quality of life, finer schools for her children, and, eventually, a transition into the better-staffed, better-resourced hospitals of the National Health Service (NHS).
What Maria wasn't ready for was her work schedule: 20 home visits daily, driving from one house to the other, so that her workday stretched from 7 am to 10 pm, with lunch eaten hurriedly in the car. She wasn't even ready to drive; in fact, she'd had no lessons on English roads.
And, having mortgaged her house back home in the southern Indian city of Kochi, she was shocked to be hassled for more money by the Indian employment agency that recruited her. She'd already paid the agency around £6,000 ($7,150) to be placed in her job—a practice that is illegal in the UK, and legal if exploitative in India. Still, she was bullied on the phone, and her family members, whom she'd left back home, were threatened. Once, the agency uploaded a photo of her 18-month-old child on a WhatsApp group, as part of its effort to intimidate her. "They deleted the photo after 10 minutes," Maria said, "probably because someone advised them that it could count as abuse."
---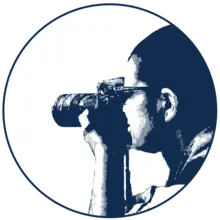 As a nonprofit journalism organization, we depend on your support to fund more than 170 reporting projects every year on critical global and local issues. Donate any amount today to become a Pulitzer Center Champion and receive exclusive benefits!
---
Maria, a 29-year-old nurse who asked not to be identified by her real name, is part of an army of nurses and care workers that has been arriving in the UK. They're staffed either in privately run care homes or, like Maria, by private companies that send domiciliary care workers to patients' homes.
After Brexit made it harder for Europeans to work in the UK, the pandemic further thinned out the ranks in social care for the aged or the unwell. As of 2021, there were nearly 100,000 vacancies across the sector. Forty thousand people left their jobs in the last six months of 2021 alone. "And there just isn't a domestic workforce ready to take their place," said Nadra Ahmed, chair of the UK's National Care Association, an industry group.
The UK made more visas available to care workers
To fill the open positions, the British government made it easier for foreign care workers to get work visas, making 30,000 visas available in 2022. Someone like Maria could expect an annual salary of at least £20,480 ($23,570) and a visa valid for 12 months, which her employer could renew. She also could bring her family with her. Conceivably, they could stay on in the UK, in the long term. That was what Maria hoped.
But while the new visa policy is helping to rebuild the care sector, it also has resulted in a spate of labor exploitation, according to interviews with more than a dozen nurses, care home officials, recruitment agency employees, and nursing union representatives in India and the UK.
Agencies in the UK, India, and other countries collect thousands of pounds apiece from nurses to find them care jobs and process their paperwork, Quartz and Type Investigations found. These fees often leave the nurses deeply in debt and bound to their contracts, a condition that the UK government terms "modern slavery." Some agencies dupe their applicants, promising services that never materialize. Others, set up hurriedly over the past year and a half or so, have dubious credentials or opaque identities.
A spokesperson for the British government's Department of Health and Social Care said it was working with enforcement agencies "who can take action against those breaking the law." Since the beginning of 2022, one of those agencies, the Gangmasters & Labour Abuse Authority (GLAA), has identified and offered help to more than 50 Indian care workers who are victims of abuse and modern slavery.
Exploited workers are urged to contact the GLAA via its website or email, but migrant workers are often unaware of the agency's existence. Maria didn't know about the GLAA, nor did the nurses who arrived with her, one of whom had returned home within weeks; she felt lonely in the UK, far from family, and the stress of having to make more payments to her agency felt too acute.
Maria decided to stick it out, knowing it was the only way to repay the loan she'd taken. "But sometimes," she said, "I also wonder if I should even have come."
From India's cradle of hospital care work
In Kerala, Maria's home state in southern India, nursing is a cherished profession—a skilled career that offers a steady income, geographic mobility, and, for young women, an opportunity to work outside the house. India's hospitals are filled with nurses from Kerala. So are hospitals in other countries—so much so, in fact, that the Kerala government runs its own agency to place nurses overseas. Tens of thousands of nurses emigrate from Kerala every year, heading to the Middle East, Canada, the United States, and Europe.
Maria, who grew up near the backwaters in the town of Alappuzha, finished her undergraduate degree in nursing in 2017. Then she worked at a hospital in Mumbai. But when the pandemic struck, she returned to Kerala—to Kochi, a city a couple of hours' drive north of Alleppey. Here her husband owned a car rental agency. Maria planned to study for the International English Language Testing System (IELTS), an exam in which nurses must score 7 out of a possible 9 if they want to work for the NHS.
The NHS has been hiring nurses from India and other countries for years. But demand for foreign nurses skyrocketed as the pandemic caused nurses to burn out and leave the profession, creating a staffing crisis in the UK. The NHS's process for hiring nurses from abroad is relatively watertight, and offers a glimpse of what principled recruitment looks like. "It's free, and it's well-regulated," said Jibin Chalil, the national secretary of the United Nurses Association, a professional organization in India.
The NHS oversees the process by maintaining a register of hundreds of "ethical" recruiters and working only with them. These agencies, based in the UK, India, the Philippines, and other countries, charge candidates no recruitment fees. Instead, the NHS pays the agencies and covers the cost of the nurses' visas and airline tickets. Nurses always know, up front, that they'll pay nothing, said Ajinas A.M., an assistant secretary general at the Trained Nurses Association of India, a professional organization founded in 1908.
But applying to the NHS through these agencies is fiercely competitive, and frequently, nurses like Maria find that their English skills or work experience aren't quite good enough. The "carer" visa category, which supplies workers to private care companies and care homes, is much less regulated, and its requirements are also less demanding than those of an NHS visa. A nursing qualification is not essential, for instance, if a candidate has other care experience. And while the NHS mandates a score of 7 on the IELTS English exam, the care visa accepts overseas degrees taught in English as a credential of language proficiency. (Many Indian universities and colleges offer degrees nominally taught in English, even though, as in Maria's case, the students' fluency in the language can remain poor.) For anyone able to pay an agency, the carer visa is an effective side entrance into working in the UK.
In January 2021, when Maria first went to a Kochi agency to ask about carer visas, she was quoted a price of 600,000 rupees (around £6,300 or $7,500). She said she also was told she didn't need to take an English exam—which, to someone so well-versed with the NHS' rules, sounded outlandish. "I was confused," she said. "I came away without applying."
But over the next few months, Maria saw more and more ads for carer visas on social media, so early that summer, she went back to the agency. By now, she said, they were charging 1.2 million rupees as a fee to place a candidate in a care home. When she said she couldn't pay that much, they offered a 900,000-rupee fee for a visa to work in domiciliary care.
The agency broke it up for her in a contract. Six hundred thousand rupees (around £6,300) had to be paid in advance—half of that for visa fees and "relocation" expenses, and half for English language training that they promised she'd receive from a partner agency in the UK. She had to pay the remaining 300,000 rupees after six months in the UK, she said, although she's still unclear about what this money gets her. As far as she understood, it covered miscellaneous expenses—being picked up from Heathrow Airport, for instance—as well as the fee for the employer's sponsorship of her visa. "But I asked my employer, and she said she'd already paid for the sponsorship," Maria said. "So why were they charging me again?"
A crop of new recruitment agencies
Maria's Kochi agency, Affiniks, was founded over a decade ago, but its UK partner—Care 2 Nurse, on which she was to rely for her English language training—was established in January 2021. Since then, and particularly over the course of 2022, said Ahmed, the chair of the National Care Association, the UK's care sector has been swamped with new agencies promising to recruit workers.
"You could set up a business tomorrow to supply staff, because there's no licensing needed in the UK to do this," Ahmed said. "And it's not very difficult to get the contact details of care homes. So what they basically do is send a marketing email, saying: 'Do you need staff? We can bring you 10 staff tomorrow.' And care providers are so desperate at the moment that they'll jump at the prospect."
In the south Indian city of Chennai, one new company, Nass Global, opened shop in April 2022. Joseph Daniel, the founder, is originally from Kerala, and he said he'd been a businessman in South Africa before getting into human resources. Nass's offices, on the first floor of a nondescript building, are compact—a small reception area, staffed by three employees, and a cabin for Daniel.
Nass's real aim, Daniel said, was to "make Indians more employable," and he happened to be starting with the healthcare sector "because that's where it's easy to get jobs right now." Nass charges candidates up to 500,000 rupees, ostensibly for 45 hours of English language training online; modules in social care skills may run up to 140 hours, for a higher fee. Around 200 people were enrolled in Nass's modules, Daniel said—some bound eventually for the UK, others for the US.
In the UK, Daniel said, immigrant nurses will first be employed by Get Care Angels, Nass's partner, which will in turn place them in care homes. The nurses' contracts with Nass will oblige them to keep paying Nass even after they find jobs: a pound for every hour they subsequently work in the UK, up to a total of three years, subject to the annual renewal of their visas.
Get Care Angels, Daniel said, was a nonprofit set up in March 2022 jointly by Nass and an American Catholic group called Missionaries of Jesus the Savior. (The group did not respond to email inquiries about Get Care Angels or its partnership with Nass Global.) The company's web site is mystifying. Its physical address is listed as being located on the planet Mars, and its telephone number is Danish; dialing the number returns a message that it isn't in service. In the government's database of companies, Get Care Angels is registered to an address in the county of Kent—but the given postcode ("TN24 8EZ") doesn't match that of the address itself (TN24 9DF). There is, in fact, no postcode in England that reads TN24 8EZ.
Indian nurses eyeing the carer visa scheme profess to be frequently bewildered by what they find online, making it hard to know when they're dealing with a legitimate agency and when they're being ripped off. There are dozens of YouTube videos and Facebook posts hard-selling the scheme, said Joldin Francis, a nurse who runs a domiciliary care firm in Delhi and who is himself hoping to move to the UK.
Francis remembered, earlier this year, seeing an ad for an agency that charged only 500,000 rupees—a relative bargain, given the prices others were quoting. "All that the guy would do is add us to a WhatsApp group and send us email IDs of care homes, saying they were looking for staff," Francis said. "We'd send in our resume, and if we got an interview call, he'd tell us: 'I'll speak to them to make sure you get it. But don't mention my name in the interview.' Then if we got the job, then we'd have to pay him the money." Francis realized the "agency" was merely scouring the internet for care home job postings and passing them on, playing the odds that even a handful of successful interviews would amply pay for this minimal effort. Francis quit the WhatsApp group immediately.
Even amidst these confusions, the pull of working in British care homes remains strong. Febin Syriac, whose UK agency Envertiz is listed in the NHS's database of ethical recruiters, helps find candidates for both care homes and NHS hospitals. During a recent visit to Kerala, he said, he was astonished by the clamor for care employment. "I had at least 50 people come by my house—my neighbors, my friends, someone who had just finished high school—who all wanted to know how to apply to be a care home worker," he said.
Working as a nurse in an Indian hospital doesn't pay very well. One nurse at the Maharaja Agrasen Hospital in Delhi, who asked not to be named, said he earns 44,800 rupees (about £450 or $540) a month after a 16-year career. "We're under pressure all the time, because of staff shortages," he said. Hospitals often run short of equipment or funds. "The working conditions just aren't good."
For Indian nurses who cannot acquire the spoken English skills required by the NHS, care homes offer a second-best alternative. Typically, care home staff include a registered nurse provided by the NHS, but also a senior caregiver and a healthcare assistant hired by the home. These latter two positions don't call for full nursing degrees, said Ajinas A.M., of the Trained Nurses Association of India. As a result, experienced nurses are more than qualified to fill them.
At the same time, Ajinas said, "there's no standard protocol for English fluency in care homes." A score of 5.5 out of 9 on the IELTS exam is sufficient, "but it's difficult to crack these tests, even though some people try multiple times." Fortunately, a certification of an Indian nursing degree, by an agency appointed by the British government, works just as well to get a carer visa. And nurses know, Ajinas said, that a year spent working in a British care home is a year of intensive immersion in English. After that, they can attempt the IELTS with more confidence, hoping to do well enough to speed them toward their ultimate ambition: the NHS.
Cleaning toilets, washing dishes
Maria's first 10 days on the Isle of Wight were spent in a hotel room, with another nurse. They'd been picked up at the airport by local representatives of Care 2 Nurse, the UK partner of the Kerala agency that had recruited them. "They just dropped us in the hotel and left," she said. "We couldn't cook for ourselves. I'd changed 50,000 rupees into pounds, but I didn't know how much of it to spend on food, because I didn't know if [Care 2 Nurse] would force us to pay for the hotel room or not." Every day, the two nurses would go out, eat a cheap burger apiece, and return. Finally, when they were assigned a flat to share, they were asked to pay half the hotel bill. "When we complained about that, saying that we'd already put down a relocation fee, they shouted at us. So we paid."
The work itself was disconcerting as well. "We knew we'd have to feed bedridden patients, or clean them," Maria said. "But after coming here, they said we'd have to clean their houses also—clean their toilets, wash their dishes." All of this was work that lies outside the scope of her job, Maria said, and sometimes she found herself treated more as a maid than as a senior carer.
Others had worse experiences. Chithra, who asked to be referred to by her first name, flew from India to the UK in January 2022, also to work in domiciliary care. Unhappy with her employer, she found work at a care home in July, but said she still hasn't been given her final month's salary from her first job.
She'd paid around 650,000 rupees to her agency in India, and promised to pay another 300,000 in the UK. Around 300,000 rupees of that initial payment were for English language classes promised to her in the UK. But when those classes never materialized, she refused to make the final payment.
"Now the agency is blackmailing me, saying: 'We'll get you deported,'" Chithra said. "The Kerala agency had also asked me to leave a blank check with them, and when I decided not to pay, I blocked that check. They threatened to file a police case." On a WhatsApp group of nurses that the agency had created, an employee of the agency left long, accusatory messages in Malayalam, the primary language spoken in Kerala. Chithra forwarded one to Quartz and Type Investigations, in which the speaker accused her of "living shamelessly on someone else's money" and of being a cheat. She got plenty of messages in this vein, she said, so she blocked the number.
The NHS and the Care Quality Commission, an independent regulator, did not respond to queries about the extent of their knowledge of abusive hiring practices in the care sector. Ahmed, at the National Care Association, pointed out that "the majority of care providers" are keen to ensure their employees' well being. Late in 2021, she said, some Welsh care homes raised an alert about some of their new Indian employees, who often turned up "tired and smelling" and were seen eating leftovers from the meals served to residents.
An investigation by the GLAA found nine such workers, from six care homes, had been housed in cramped quarters by a UK recruitment agency. The workers slept on mattresses on the floor, in cold and unsanitary houses; one of the two houses had a fire hazard. Two people associated with the agency were arrested; since then, investigations have been opened into the role of three others.
"The challenge will always be that, when employed by agencies, there is little providers can do as they will have no control," Ahmed said. "The challenge of shortage of staff at the rates providers can pay makes it difficult to stop using agencies." Anyone concerned about worker exploitation can contact the GLAA directly through its website. Additionally, Ahmed said, the National Care Association is working with the government on a helpline to support workers who may be feeling vulnerable.
Maria has stayed in her job with a domiciliary care provider on the Isle of Wight. The work is hard and unsatisfying, and she hasn't been able to bring her family across from India yet. But she has found her employer to be kind, her English improves daily, and she hopes that, at some point, she will be able to pass the NHS's language requirements and get a nursing job. But like Chithra, she saw no sign of the promised English classes, so she decided not to pay the additional 300,000 rupees. Her roommate did the same. "Her agency called her husband in Kerala and harassed him," she said. "If you block one number or don't pick it up, they call from another number. On the WhatsApp group, they send us threats and blackmail and then quickly delete those messages. We even told the agency: 'You keep the 300,000 we already paid. We don't want the classes any more.' But they keep harassing us."
Syriac, who runs Envertiz, one of the NHS's ethical recruiters, has heard of dozens of other cases where nurses have paid agencies thousands of pounds to come to the UK. He has first-hand knowledge of this, he said, because these nurses wind up contacting him, as a way to get better jobs or to ask for his help when they get into financial distress. "I see even travel agencies online offering care jobs for 1.2 million rupees, and if you see some of their ads, you'll laugh," Syriac said. "And I also get phone calls every single day from these nurses in trouble. It frustrates me and makes me sad."
RELATED INITIATIVES